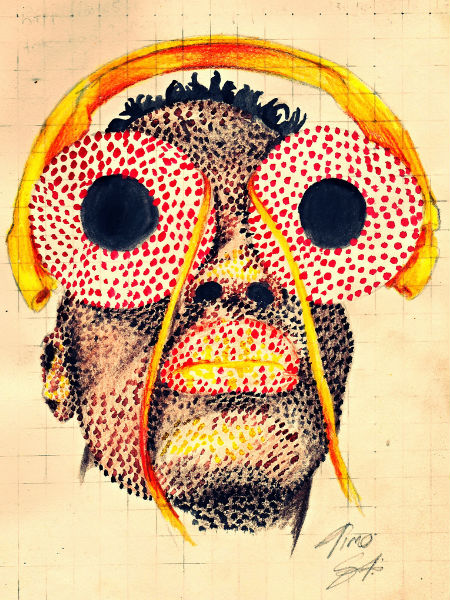 Firmly fixed in Europe this post, thanks to three Scandinavian outfits and two Brighton, England-based ones, we are treated to music that manages to combine the most beautiful of music with lyrics that pierce the soul.
This is music that caresses the ears, gets you thinking, and feeling deeply, accomplishing pretty much everything that you could ever ask of music.
So settle back, let the emotional chips fall where they may and take in some music that will touch you profoundly while you tap your toes in delicious enjoyment.
You're welcome.
"Forest Fires" by Axel Flóvent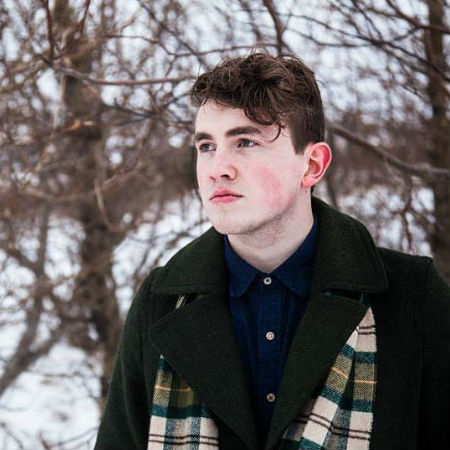 There's an exquisitely dreamy quality to the music of Icelandic Axel Flóvent's music.
Inherently melody, achingly beautiful and lyrically profound and deeply emotional, it's the kind of music that delves deep into the soul and finds places you didn't know existed.
Both the title of one of his newest singles and of his most recent EP, "Forest Fires" falls unapologetically into the same musical camp as Bon Iver, Jose Gonzalez and fellow countryman, Ásgeir, emblematic of music that is breathtakingly intimate.
Listening to this song and others on the sparsely elegant EP, you feel as if you have wandered unannounced into the tiny bedroom he records in in his home in the town of Akureyri in northern Iceland and are simply watching on as he plays his music for himself, lost in his own magical creation.
This is music at is most raw and authentic that strips back the human experience to its most vulnerable and unadorned state and sounds immeasurably lovely as it does so.
"State of Low" by Cajsa Siik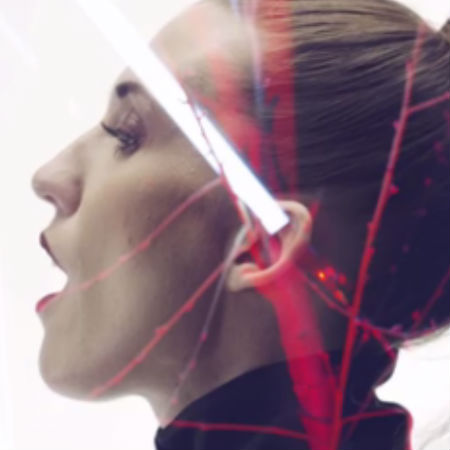 Still in Scandinavia but heading south to next year's host of Eurovision, Sweden, and specifically its capital Stockholm, we have the privilege of listening in on another ethereally-pronounced musing on the realities of the human condition.
Cajsa Silik, who has had her music used on shows as diverse as The Michael J Fox Show, Ravenswood and MTV's Awkward, and was born in the seaside village of Umeå in northern Sweden – there's a clear message here; head north to find your creative muse – spent two years honing her hauntingly touching debut album Plastic House, which released in December 2012.
Receiving airplay throughout Europe and USA, where she became a staple on college radio, this extraordinary artist distils all the longing and passion you could ask for into her music, including "State of Low" which was released earlier this year as a double A-side with "Change of Heart", both songs drawn from 2014's Contra album.
Embedded in her lushly beautiful melodies are lyrics so real and raw that it's impossible not to be moved as you consider how unflinchingly honest she is being as an artist and a fellow human being:
I feel you
Hide from my mind
In this state of low
Now we're parted
Make up your mind
In this state of low
I can't reach
Take me with you when you go
This is music for the heart and the soul as much as the ears, a tender evocation of what it means to be alive, warts and all.
"Alright" by The Magic Gang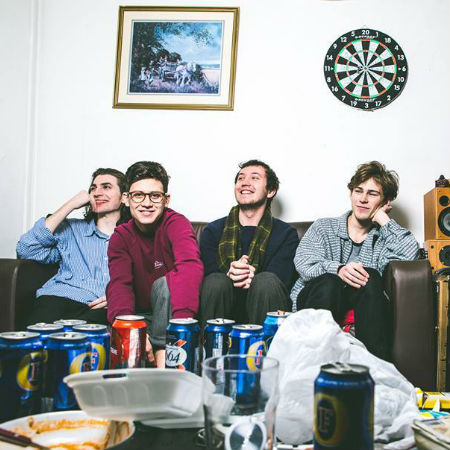 Tempting though it might be to imagine this is the band Harry Potter and the gang formed after they left Hogwarts, four piece band The Magic Gang, all jangly guitars, beguiling harmonies, and crunchy, delectable melodies with just the right hint of '60s retro melancholy, actually hail from Brighton, England where they are in the business of bringing some irrepressible loveliness to the often emotionally messy business of love.
Injecting unexpectedly downcast introspection into a song that sounds like an ice cream-and-laughter day at the beach, The Magic Gang capture the balance inherent in almost every aspect of the human experience – happy and sad, contentment and a little doubt, confidence and uncertainty.
It may sound like the soundtrack to Debbie Downer's life, but by pairing emotionally-searing lyrics with velvet-beautiful melodies, they make the bitter pill of love not quite going right a little easier to swallow, wrapped as it is a whole lot of musical sugar.
Self-describing their creative output as "music for your mind/body/spirit/soul", which in and of itself sounds a tad ambitious, one listen to songs like "Alright" and you can't help feeling they nailed what it is their music is all about in one pithy phrase.
"Ruth" by Hey Elbow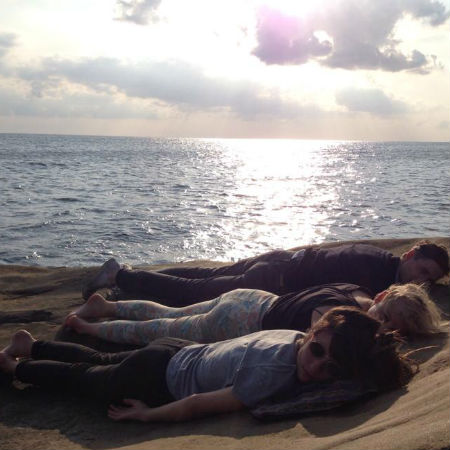 With a haunting Bjork-like opening, all beating drums and distant, reverberating vocals, "Ruth", part of a tradition by the experimental pop Swedish three piece Hey Elbow (band name of the week!) of giving many of their songs peoples' names, is a swirl of giddy, tribal melodies and intense emotions.
There's an almost orchestral magnificence to the song which grows more and more gloriously in your face until it feels, like an all too quickly dissolving sunset, into the nothingness of silence.
Based in Malmö, Sweden, Hey Elbow, which is made up of Julia Ringdahl (vocals/guitar), Ellen Petersson (horns/electronics), and Liam Amner (drums), is all about defying expectations musically and lyrically, much like the band that inspired them to make music, compatriots The Knife (also fond of brilliantly histrionic melodies that consume you in the best possible way).
According to the excellent music website Consequence of Sound, the band likes to keep it fast and loose when they're in the studio:
"Trained in jazz and musical education, the band is said to utilize "noise, improvisation and freedom" in its music. "Ruth" is an exemplary illustration of this particular approach, its resplendent, shape-shifting nature calling to mind the colorful outbursts of tUnE-yArDs and the confounding intricacy of Deerhoof."
However you describe it, this is music with an identity and feel all its own, an antidote to all the cookie cutter songs we all too often come across.
"Could Be Wrong" by Fickle Friends
First featured on this blog back in September last year when I was fortunate to come across their song "For You", Fickle Friends make the sort of luminescent, bouncy '80s-inspired pop that warms the soul and gets you dancing.
"Could Be Wrong" fits nicely into a groove I described as reminiscent of "lazy summery daydreams of love true love", a charmingly pretty piece of pop that suggests idle days at the beach in search of nothing more than a nice tan and a dip in the ocean here and there.
Appropriately based in the British coastal resort town of Brighton, where they no doubt compare notes and tans with The Magic Gang, Fickle Friends, with four songs under their belt are poised to go places and deservedly so as Billboard noted last November when it featured their song "For You".
"In the U.K., however, Fickle Friends has quickly accrued a solid buzz thanks to multiple festival appearances, a high-profile contest win, a No. 1 posting on Hype Machine and three songs that have each garnered over 100,000 plays on Soundcloud. The Brighton-based band has the British blogosphere behind it, and America is in its crosshairs for 2015."
So best you slip on some sunglasses,  thrown down that towel and turn up Fickle Friends, who may turn out to be the best musical fair weather amigos you've ever had.
NOW THIS IS MUSIC EXTRA EXTRA!
I came across I Am Snow Angel, the music project of New York-based Julie Kathryn way back in September 2013 when her song "Never Let Me Go", a beguilingly dreamy mix of ethereal folk and mid-tempo electronica, caught my attention.
She's since got on from strength to strength with her latest release, an EP of remixes for "Walking on Wires" garnering quite a lot of attention for this endlessly-creative artist.
It's as good a time as any for an interview with the artist, which is exactly what Cold War Nightlife did. Enjoy!