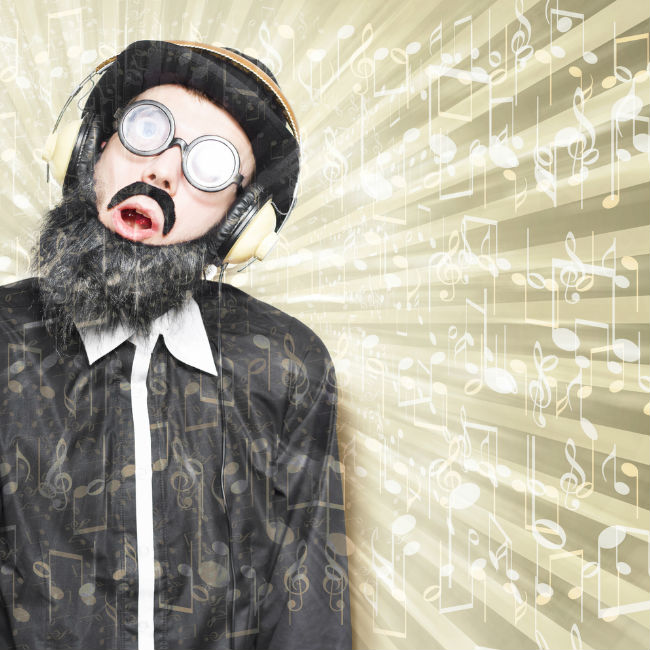 There's just one thing to say with this latest selection of songs – DANCE!
Seriously cast aside the woes and travails of the week, get up on the dancefloor and lose yourself in the music.
That doesn't mean though that you have to put your brain in neutral.
All five of the amazing artists featured manage to combine utterly entrancing music with lyrics that dare, in the midst of lose yourself pop, to ask some pretty cool questions about the human condition.
"Soldier" by MYAMI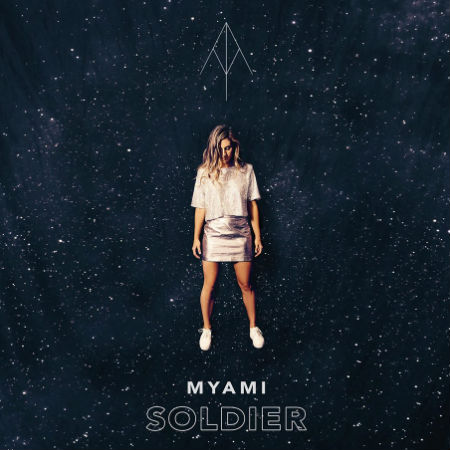 Suitably for a song titled "Soldier", Melbourne-based electro-pop newcomer MYAMI has invested her debut single with all the militaristic trappings you could ask for.
Pleasingly strident layered vocals lead off the song, soon joined by pounding drums and beats that announce themselves with energy and precision, coming together to create a powerfully-insistent aural vibe that is enticingly listenable thanks to its well-executed thematic elements.
Working with noted producer Wayfarer, singer/songwriter MYAMI has crafted a wholly distinctive sound, one that will find full realisation no doubt on her EP Armour, that marches along with a triumphal air, daring you not to fall into step with her.
And she's paired it with lyrics that are every bit as soul-searing and introspective as the music might suggest; for all the victoriously upbeat vibes percolating through the song, it's actually covers some emotionally darkly intense territory, making it the perfect mix of light and dark.
Just like life itself, which demands both attack and contemplation, often all at once; now we have a soundtrack for those pivotal moments in MYAMI's arresting music.
"Euphoria" by FMLYBND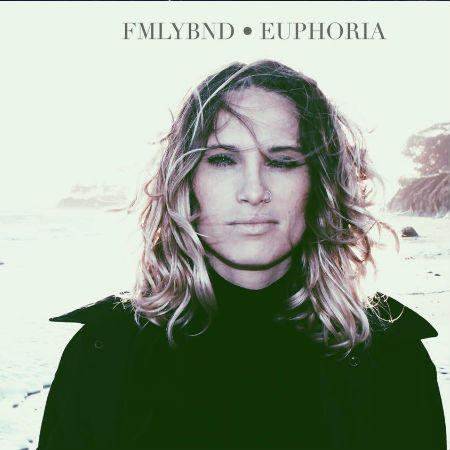 This gloriously danceable song is a like a musical kaleidoscope sprung dazzlingly to life.
Both lyrically and musically, "Euphoria" by Santa Barbara, California's FMLYBND (family band), and just one of the songs the group has been releasing monthly throughout 2015, more than lives up to the joyously happy promise of its title.
Lyrics like "We're dancing in the colours of the sun" and "dreams and reality are one and the same" cascade down shimmering full speed ahead indie synth pop melodies, brought to life richly evocative life by the emotive voice of Braelyn Montgomery, who subs in for husband Mac Montgomery who usually handles lead vocal duties.
The song recalls those heady days when your entire life, or the most important parts of it anyway, took place in the wee small hours of the night, when you were lost in the thrill of simply being alive to the point where you were still dancing and having fun when the rest of the world was waking up.
Nothing beats that giddy sense of simply letting yourself go and FMLYBND capture it magnificently well in this power pop slice of music that could well serve as part of the soundtrack for one of those nights.
"Destruction" by Joywave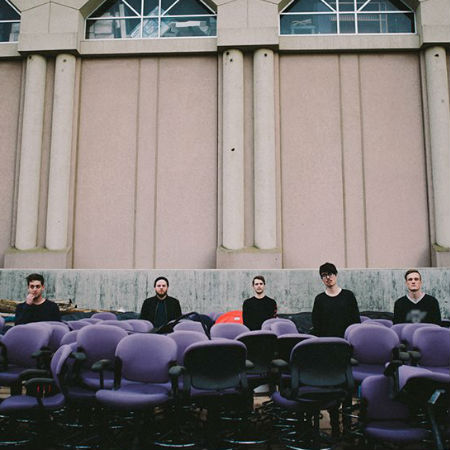 Any band willing to kick of a thumping, eminently danceable rock track like "Destruction", one that bristles with an engaging intensity and the sort of trippy happy whistling that's guaranteed to put you in a good mood, with a vocal sample from Disney's Fantasia film is definitely someone you should to be adding to your playlist immediately, if not sooner.
While the voice sampled finds himself mystified by Rochester, New York-based Joywave's gloriously ecumenical postmodern melange of sounds and influences, anyone who appreciate a delicious collision of rock, thumping electro and even a little Mumsford and Sons folk-ishness (just a dash mind you) will find themselves utterly beguiled by the song.
Even the bridge, all whispered, almost conspiratorial harmonies that's still repfeels like it's been pleasingly placed in a blender of various musical ideas.
It all adds up to a song that bounces and charges along with a giddy vivacity that could quite possibly having you skipping along in the most unlikeliest of places.
Yes even commuting … you have been warned.
"Destruction" features on Joywave's debut album How Do You Feel Now?
"Eighteen" by Dive In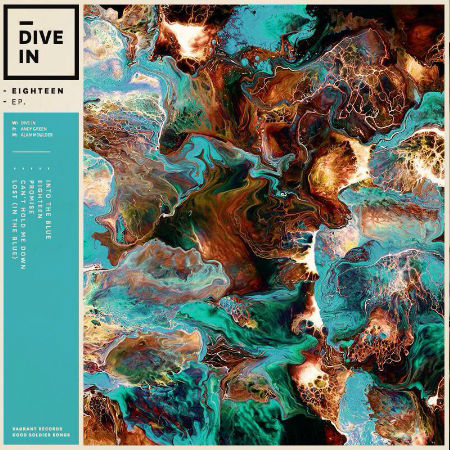 Hailing from music-obsessed Glastonbury, talented trio Dive In specialise in gloriously melodic, upbeat dream pop, drawing together emotive harmonies, softly driving beats and synth-drenched upbeat melodies in one compulsively listenable song.
The song announces with a distorted trumpet-like sound that quickly gives way to an insistent beat that powers forward with the sort of verve and joyfulness you'd expect of people who are having a great amount of fun making music.
The lyrics are an ode to the optimism of youth, a sense that amazing lies in wake just in wait around the corner, inspired by the excitement says Dive In of watching the legendary Glastonbury Festival get ready for another year of showcasing the best in the world's popular music:
"Eighteen was born from a loop pedal jam in our old residence… it was inspired by another day of watching the village's festival fences go up.  It was the product of excitement – and what some may call a delusional idea – that we could one day amount to the successes of the bands/artists that descend upon our village each year."
"Eighteen" is the first song from the band's debut EP, also handily called Eighteen, which came out in May.
"Feel" by KLOË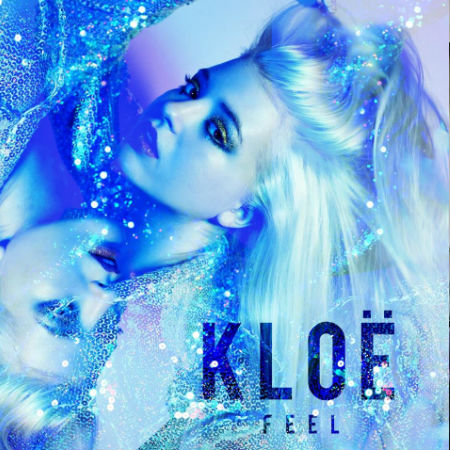 How can you not adore a song that kicks off with a disembodied rap-influenced vocal reverbing all over the place?
And that follows it up with a dance pop gem that bristles with enchanting synth beats, a gripping melody that build and builds in intensity through the song, and intensely reflective that as KLOË explains on Drunken Werewolf is an exploration of the influences that can affect how we perceive and relate to other people:
"'Feel' is a song that came about last summer and it's sort of the prequel to Grip. It was written after an experience I had watching the person I liked at the time perform. I was exploring the idea that a person can appear to be more attractive and desirable on stage. It's really easy to fall for someone when they're in a position of power and control and that's what I wanted to try and get across in 'Feel'."
A follow-up to the insanely addictive "Grip", which also brimmed with intelligence and an undeniably catchy sound, "Feel" marks Glaswegian KLOË as an artist to watch, someone who is innately capable of crafting of the moment pop that sounds distinctively unique and feeds the mind as well as the soul.
NOW THIS IS MUSIC EXTRA EXTRA!
If you're an Arcade Fire fan, like I am, you're in for a real treat.
The Canadian band are releasing their first feature film, Arcade Fire: The Reflektor Tapes into cinemas worldwide that documents their 2014 Reflektor tour and as is the way with things cinematic, a trailer has appeared to get us all more excited than we already are.
Here's the film's synopsis courtesy of Screen Relish
Directed by 2013 Sundance Grand Jury Prize for Short Films winner Kahlil Joseph, the film recontextualizes the album experience, transporting the viewer into a kaleidoscopic sonic and visual landscape. It charts the band's creative journey as they lay foundations for the album in Jamaica, commence recording sessions in Montreal and play an impromptu gig at a Haitian hotel on the first night of Carnival, before bringing their breath-taking live show to packed arenas in Los Angeles and London.