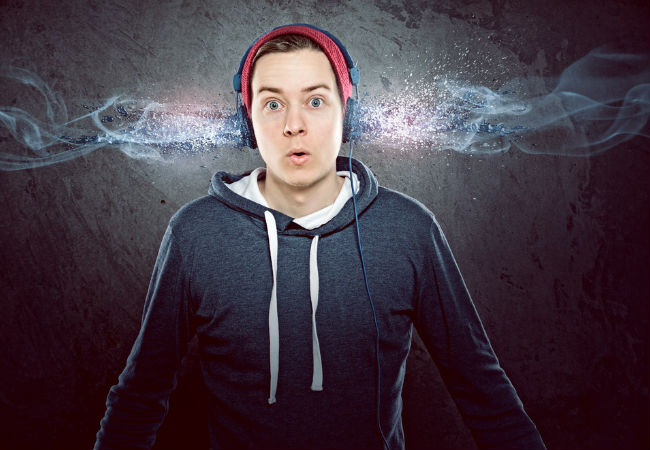 Life is full of all kinds of twists and turns, contradictory highs and lows, shades of light and darkest night.
It can be a lot to take in and deal with sometimes but it helps when you have artists like the following five acts to help you out.
All these artists know the value of talking about life in real ways that make sense but coating them in the sort of silken melodies and gorgeous production that will get people to listen.
And maybe realise we're all in this together.
"Clay" by HANA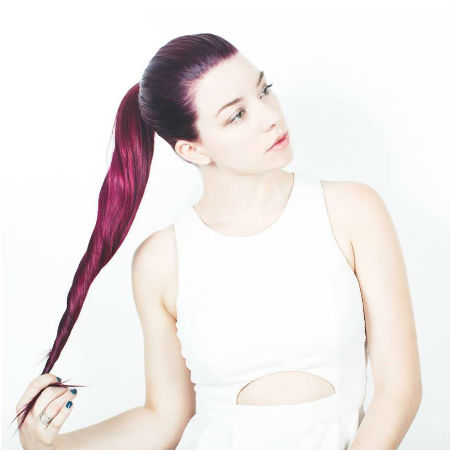 There is an elegant beauty to "Clay" by LA-based pop newcomer HANA, who has spent the US summer keeping Grimes and Lana Del Rey on tour, that makes you feel as if you are part of some whispered conversation with a close friend.
While it sounds like it would sit quite comfortably on the world's pop charts, happily channelling a memorable hook and a sweet melody that rings with a hint of melancholy, it is also comes with lyrics that look life squarely in the eyes and admit that everything is not as rosy as it was expected to be.
And that's the chief charm of a song bristling with all kinds of attractive qualities – it's willingness to encapsulate both dark and light, the joy of possibility sitting right up against the crushing weight of disappointment.
It's not depressing in the slightest; simply a beautiful, heartfelt remarking on life and its many colours, sizes and shapes and the less than palatable truth not all of them will be to your liking.
But that's a lesson you're probably willing to learn when it's delivered in as profoundly lovely a package as "Clay" by an artist who clearly appreciates Mary Poppins' old adage that a "spoonful of sugar helps the medicine goes down".
"Need Me" by Franskild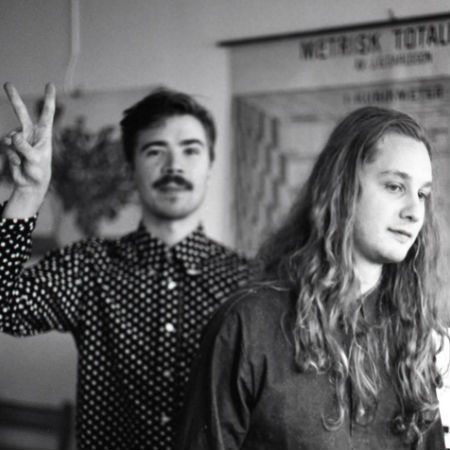 Kicking off with a synth-drenched take on tribal drums, "Need Me" is all bouncy swagger from the get go.
Percolating along an undeniably catchy melody that rises and falls and rises again, and some diva-esque vocal flourishes that weave in and out with a gorgeously haunting quality, "Need Me" by Danish-based Swedish electronic duo Love Ojensa & Tim Söderström is a near-wordless meditation on the power of great House music to move the soul.
There's an easy flow to this song true but with it comes an unrelenting momentum, skittering beats and playful melodic flourishes that hint at an energy that might convince you to stay up dancing all night long.
And with a song this insanely addictive, you may well be inclined you to agree and see what dawn brings.
"Gimme a Break" by NEKOKAT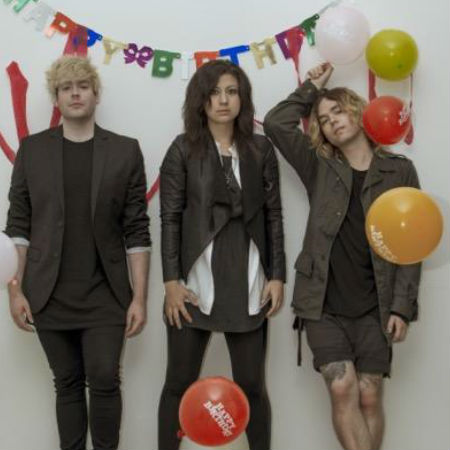 Styled as an artistic "collective" of sorts, comprised of L.A.-based Jordan W (of The Ready Set), Cameron Walker (a The Ready Set collaborator) and Jess Bowen (of The Summer Set), NEKOKAT know their way around a supremely intelligent, incredibly catchy song.
"Gimme a Break" kicks off its highly-infectious running time with some expertly-placed "yeah yeah yeahs", and rhythmic hand claps so upbeat that it's nigh-impossible not to want to clap along with them.
Throw in some gorgeous harmonies, that surge through the song with a powerful playfulness and you could be forgiven for thinking you're at the beach, soaking up the sun and enjoying all the good things life has to offer.
And up to a point you are, until the lyrics make their presence felt, an admonition to a friend/past lover/someone who see a lot in passing to stop the act and get real:
"Come on, give me a break!
Tell me why you're tryna fool yourself
You gotta give me a break!
Cuz you ain't foolin' no one else
Come on, give me a break!"
Hard to say if the person in question listened but kudos to NEKOKAT for wrapping a life intervention into one of the catchiest songs around at the moment, and reminding that supremely compelling pop can also be really clever.
"Easy Come Easy Go (Pat Lok remix)" by Alice on the Roof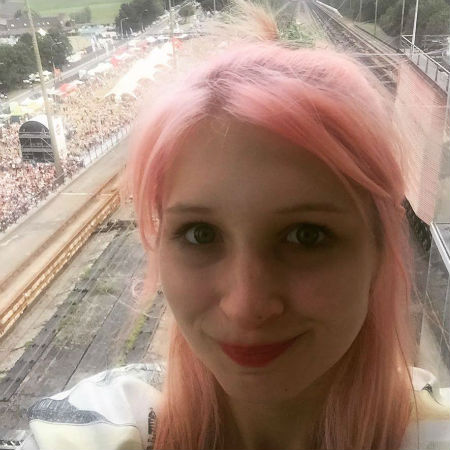 Sporting a fabulously fun remix courtesy of inspired Vancouver producer Pat Lok, "Easy Come Easy Go" by Belgian newcomer Alice on the Roof, quite possibly one of the most creative artist monikers around at the moment, is one of those deliriously happy songs that reminds of a bright Spring day.
All deft, soft bouncy beats and fey but hardly unnoticeable vocals, the song is a delight from start to finish, a dreamy concoction that speaks not of endless bliss and happiness as you might expect but rather getting over the trauma of a broken heart.
Working with Tim Bran, the creative mastermind who has worked with London Grammar, K T Tunstall and La Roux, Alice on the Roof has crafted a song, indeed an entire 5 song debut EP that straddles the divide between wafty, glittery pop and heartfelt, this is how life is lyrics.
Not easy to pull off but she does it and with aplomb.
It speaks to the same sort of spirit suffusing the music of HANA – the idea that while life might hand you lemons, there's an entire recipe book of possibilities awaiting their use and a little hurt makes you appreciate the joy of songs like this, and the moments they are the perfect soundtracks for, all the more.
"Friends of Mine" by Ben Browning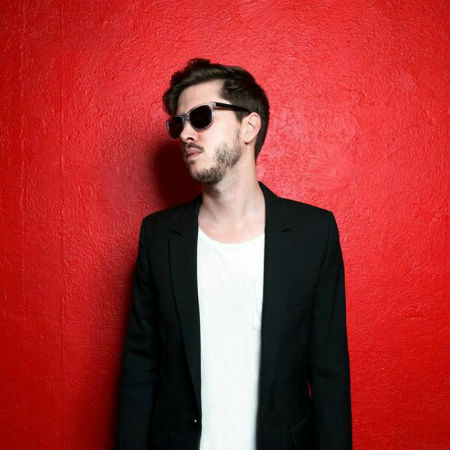 Putting down the bass for Cut Copy for just a little while, Melbourne-born, Washington D.C.-based Ben Browning proves he has the chops to deliver effervescently-catchy music with "Friends of Mine" a song that bubbles and surges along with a joyously-upbeat abandon.
Drawn from his debut album Turns, and a follow-up to 2012's Lover Motion EP, songs like "Friends of Mine" are proof positive that this talented artist is ready to follow his own artistic bliss (in-between continuing on with his day job, of course) as Consequence of Sound quite poetically notes:
"If Lover Motion was Browning merely announcing to the world that he wanted to play host, Turns serves as proof that he's ready and able to throw down the coolest of soirées all by his darn self."
And as "Friends of Mine", all glistening synths and disco loveliness attests in every way possible, they're the sort of retro-wonderful soirées that you don't want to miss out on attending, especially with some, well good friends in tow.
NOW THIS IS MUSIC EXTRA! EXTRA!
Canadian band Arcade Fire have a film coming out, Reflektor Tapes, whciuh documents the group's activities during a critical period in 2013, and now they have a trailer to announce its impending arrival!
If you love this highly creative, artistically-innovative band, you're going to want to pay attention to this film by master filmmaker Khalil Joseph.
(source: Paste Magazine)