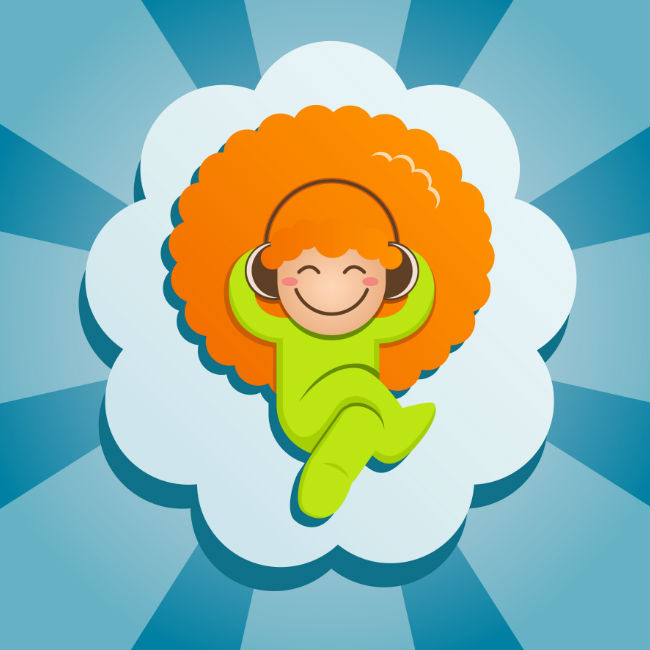 "Love is a many-splendored thing" observed Frank Sinatra and while that is still as true as the day he first sang it, there's also a lot about it that isn't so wonderful.
Well at least when it's in its death throes anyway.
Kinda gloomy to focus on you might think on a Friday but broken hearts pay no attention to calendars which the artists featured here know only too well.
Still with music this good, and one upbeat ode to the thrills of new love thrown in, you may not feel so bad once you're done listening.
"You're Killing Me" by The Dandy Warhols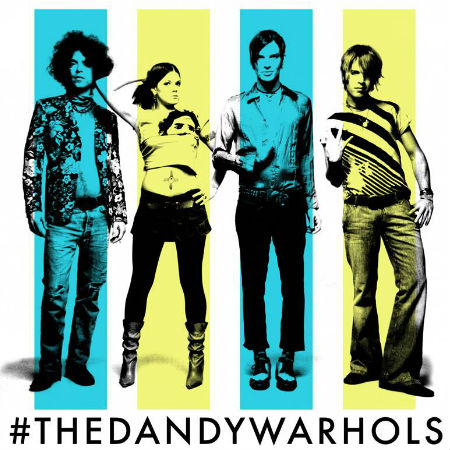 Love isn't easy, and as Portalnd-based rockers The Dandy Warhols observe in "You're Killing Me", 'You're making it harder and harder on me' for love you by acting in ways that aren't just killing the relationship but the onetime object of their deep affection too.
In this case love isn't so much eternal as leapt into and flash-in-the-y; the issue though isn't that love is over, that's accepted on some level, it's the fact that the other partner in this catastrophically dying affair is dispatching it with such cruel, too-much-delayed efficiency and thoughtlessness.
Yes, it's another very cleverly-written The Dandy Warhols tune, one that takes some pretty dark material and sets it to a driving guitar-thick rock melody that throbs with anger, frustration and lead singer Courtney Taylor-Taylor's growling, achingly vulnerable vocals, which always manage to sound world-weary and deeply-emotive all at once.
Aided and abetted by harmonies from the rest of the band, "You're Killing Me" is the first new music from the now-veteran band since 2012, and the lead single for new album Distortland which drops 8 April this year.
"Sum Like That" by Lady Bee ft. Sigourney K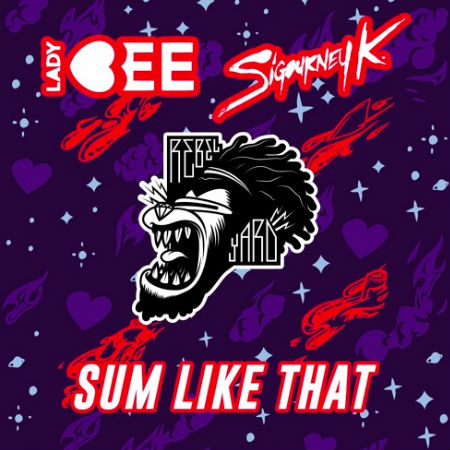 In contrast to death spiral inherent in The Dandy Warhols' latest track, love in the world of Lady Bee is fresh, new, exciting and full of wonder that "[I've] never something like that."
Yes we're at the other end of the cycle of love and it's feels good indeed both lyrically and musically with a tripping, almost joyous, giddily upbeat house beat that perfectly captures the thrilling sensation of new attraction.
"Sum like that" is the latest release from Amerstam based artist/producer DJ Lady Bee aka Bianca Latupapau who teams up with Londoner Sigourney K for some fun about the spine-tingling joy of emerging lust, love or something equally as wonderful.
Whatever it is it's a great and amazing thing and you'll feel much the same way after listening to this enormously danceable celebration of the prospect of life being filled with a whole lotta love, fun and dancing.
"Small Talk" by Ekkah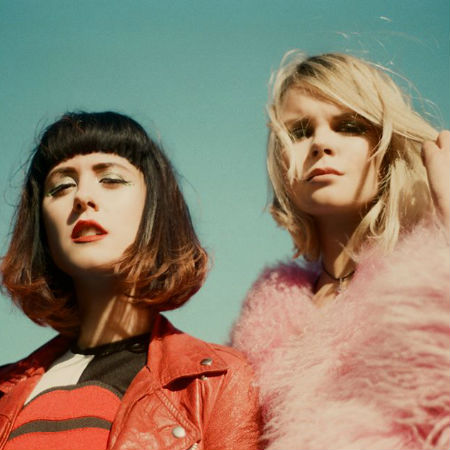 Musical inspiration comes in the unlikeliest of places it's fair bet it doesn't strike in the middle of a maths class in Birmingham all that often.
But that's precisely what happened to Rebekah Pennington and Rebecca Wilson who met in the mid-Noughties, formed an indie rock called The Arcadian Kicks which in its death throes five years later gave birth to its more disco-soaked child Ekkah.
And as you listen to the swirling sounds of "Small Talk", all gorgeous melodies, synth-laced upbeat driving music and a lyrical repudiation of small talk given neon-clad life in their fabulous video, you realise how vibrant, and danceable in your face now London-based Ekkah is in a thousand beguiling ways.
It's the sort of soundtrack you want to every single night (and day) of your life, proof that while many of us found algorithms and hypotenuses less than thrilling that maths can give way to hedonistic yet thoughtful disco wonder.
"Protected" by KEØMA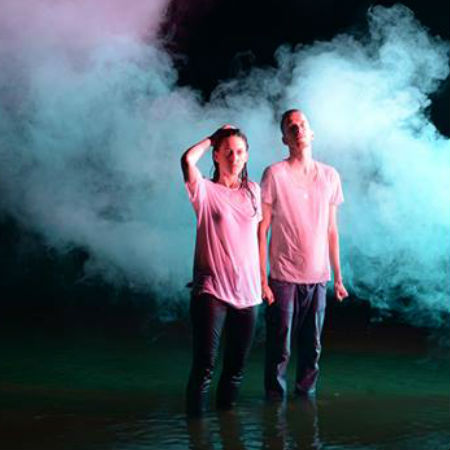 KEØMA, an indie pop duo made up of Aussie Kat Frankie and German Chris Klopfer, are one of the hopefuls lining up to represent Germany at this year's Eurovision Song Contest, will be singing "Protected" at the national final in Cologne, Unser Lied für Stockholm, on 25 February.
And while it's a perhaps a little too late night, slow-and-chilled for Eurovision, which demands with flashy, showy bombastically-fun pop, torch songs or epic statements of love and the possibility of change, "Protected" is a beautiful sultry song that has a lot going for it.
Quite a lot in fact with the duo resolute that not only will they win at the national final but they'll bring the glittery Eurovision trophy back to Germany.
"We make the sound of a cosmopolitan and modern Germany with our "Night Drive Pop" made in Germany, [and] we [will] win the qualifying round and bring the ESC [back] to Germany." (Eurovision.de)
Quite whether that happens is open to debate but one thing is certain – this is a beautiful song with an sweetly vulnerable call to be protected, and looked after, something anyone can identify with, Eurovision hopeful or not.
"Edge of the Coin" by PANKHABILLI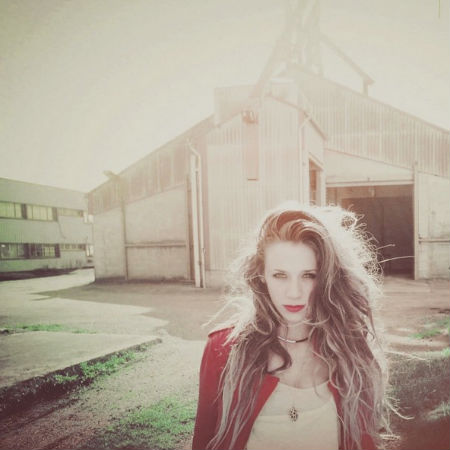 A dreamily-prolonged intro gives way to driving upbeat thumping melody in "Edge of the Coin" from Paris-born, Bethel, UK resident artist Claire Jacquemard who, with musical collaborator Owain Ginsberg (We//Are//Animal and Hippies vs Ghosts), releases as PANKHABILLI.
It's a riotously engaging song that as Little Indie Blogs observes has a lot going for it:
"[Edge of the Coin] features their Anglo-French style with an atmospheric, ghostly opening that is replaced by Jacquemard's soothingly sweet vocals tripping over a vibrant burst of beats, synth, and electronic clips and bleeps."
It's an 80's influenced number that for all its sweeping, rich immersive melody and Jacquemard's lushly-arresting, winningly-emotive voice bubbles with frustration, loss and anger.
Life isn't ever as easy as we'd like, and "Edge of the Coin" makes that patently clear, but with music as good as this to talk about it, you may not feel so bad afterwards.
NOW THIS IS MUSIC EXTRA EXTRA!
The world it keeps a-changing and when that means that India's first transgender band 6 Pack Band perform a version of Pharrell William's "Happy" then it's very good thing.
And as Mashable explains the band has very much made the song their own:
"Hum Hain Happy", the band's version of Happy has distinct Indian undertones, and draws upon the transgender community's musical traditions such as clapping to the beats of the song."
One of the songs I loved most growing up was Toto's song "Africa" and just when I thought this pop gem couldn't be improved upon, along comes Kristen Bell and Dax Shepard to prove me gloriously, happily wrong. (source: Mashable)