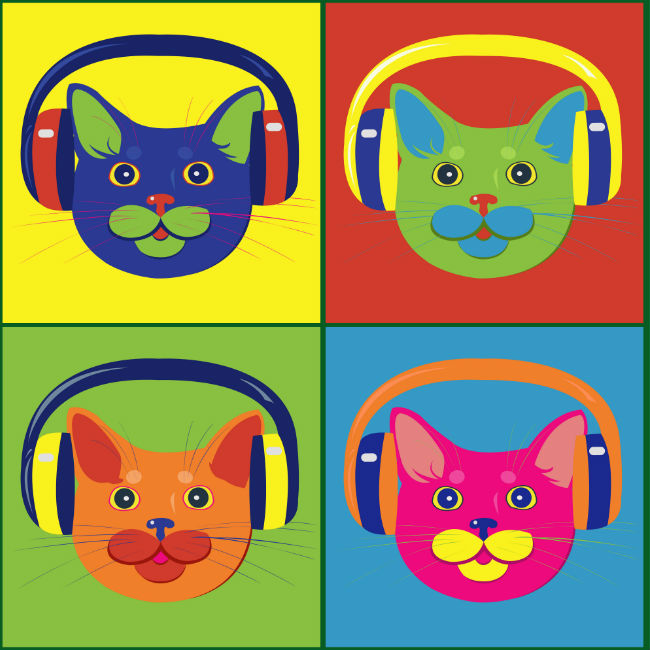 We're always told honesty is the best policy but knowing that and acting on it can often be two completely different things.
But as these five artists demonstrate in different ways, being honest, both with yourself and others, before and after the fact, can have profoundly necessary consequences.
It's music for the soul that contains life lessons we should all pay attention to, praying that we never experience the anguish and pain in these songs, all of which hold the promise of release and redemption.
"Never Be Like You feat. Kai" by Flume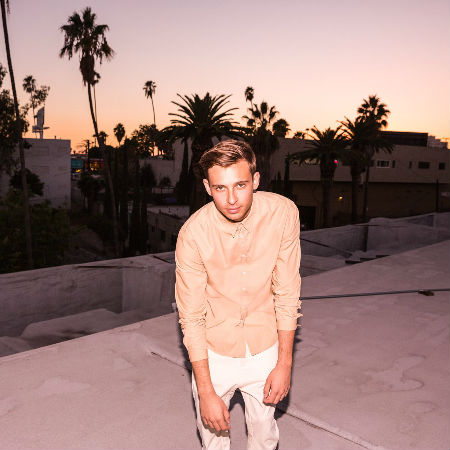 A collaborative effort by Australian electronic music producer, Flume aka Harley Edward Streten and Canadian singer Kai aka Alessia De Gasperis Brigante, "Never Be Like You", a loping piece of pretty electronica with heart-on-sleeve lyrics of the most intimate kind, is an admission that we are often our own worst enemies.
Most especially when it comes to matters of the heart where despite our finest and most noble efforts, we make near-fatal mistakes that can doom the very thing we want to hold close.
The smart people are the ones are the ones who are both self-aware and able to admit they have erred as Kai explains:
"The song comes from an extremely personal place. It's about a moment in my own life when everything was going really well and my inner saboteur tried to do what she does best. At the end of the day we are all human and flawed and I felt like I needed to be as real and as candid as possible. I am absolutely in love with this song."
Yes being this real and honest with someone is hard and as dark a night of the soul as they come, but it's survivable and may give you back the very thing you love and crave.
"Appeals" by Bayonne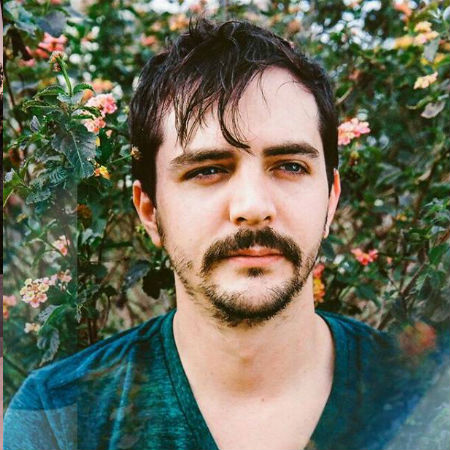 Premiering on one of the best music blogs around, Pigeons and Planes, "Appeals" by Austin, Texas, native Bayonne aka Roger Sellers  is a gloriously musically luminous slice of layered pop that shimmers and shines and soars in the most ethereal, goosebump-inducing ways.
It's an exquisite piece of music that immerse you completely and absolutely with its dreamy sounds, mesmerisingly lovely melody and Bayonne's striking voice, and according to the artist, quoted on the Pigeons and Planes, the lushly complex sound took quite a bit of talent and effort to achieve:
"'Appeals" was one of the first songs I ever composed using a sample cut completely from an older song. The piano loop at the beginning (including the super sped up sample) was cut from a song that I recorded when I was about 17. I liked the way the piano sounded, so I wrote a whole new song around that loop, which fostered a totally new way of arrangement for me. It also takes the most work involved in playing it live because there's more simultaneous loops that are brought in and out than any other live song."
It's the first single from the debut album Primitives (due 25 March) from self-described "minimalist composer" and promises, along with previous release "Spectrolite", a wondrously transportive musical escape from the dreary everyday.
"Fundamentalism" by Archy Stranger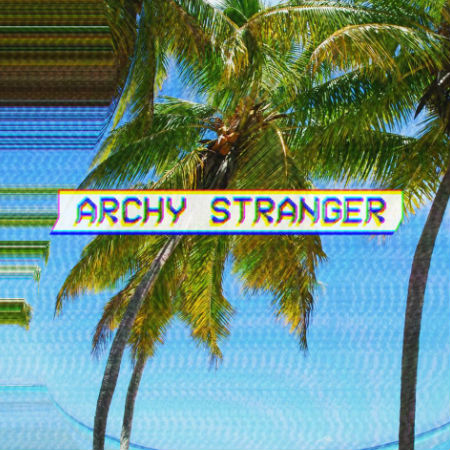 An Australian artist hailing from the city of Melbourne, Archy Stranger has one of those appealingly languid voices that convey a world of emotional intensity with every word sung.
Mid tempo and chilled the music may be, but that doesn't mean there isn't a lot going on in "Fundamentalism" which is passionately attempting to convince a lover that they are in it for the long haul and should "see this night through."
With soaring female vocals anchoring the chorus, which bridles with all the desperate longing of someone trying to persuade a less-convinced party that there is something to their impassioned line of argument, "Fundamentalism" is an ode to pursue love, to look beyond the shortterm, the scattered momentary signs and look beyond to what might be.
It's a wholly moving song that only the dead won't be affected by; anyone who has ever loved someone who doesn't love them as strongly back … YET … will relate to this ode to love's many-splendoured possibilities.
"Escape" by Hudson Mohawke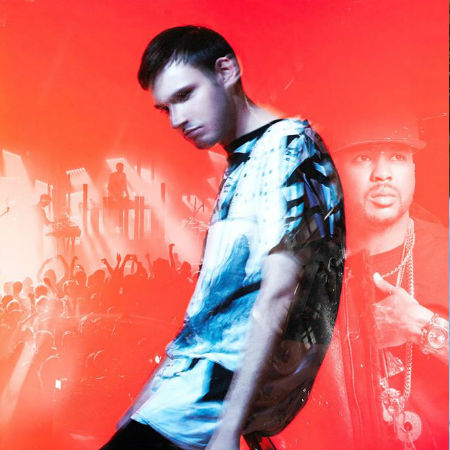 With the sound of simulated rainfall, and what Pigeons and Plane's notes is "LuckyMe's '15/'16 Advent series with a cover of John Carpenter's theme from Escape From New York", "Escape" by Scottish producer electronic music producer Hudson Mohawke aka Ross Birchard, is a transcendantly beautiful song, anchored by bold, striking rhythms that sounds like the drums of war throughout.
It is one of those songs that cuts straight to the heart, without a word being spoken, it's exquisitely lovely  building, nay-layered sound transporting you places meditative and decisive all at once.
So magnificently touching is this ineffably gorgeous piece of music that you can help but rhapsodise like khal from Pigeons and Planes did in their piece on the song:
"I immediately acquire a copy of Escape From New York and dream of a world where everything I listen to is produced by HudMo, because what the hell. Dude's a damn legend (the Brits shorten "legend" to "ledge," which Rakim told me to know in a movie called Juice). See? Music makes insane dreamers like me go off on tangents for two minutes and 54 seconds because beauty. Try it some time."
Treat your mind, body and soul and listen to this most beautiful of songs.
"Tearing Me Up" by Bob Moses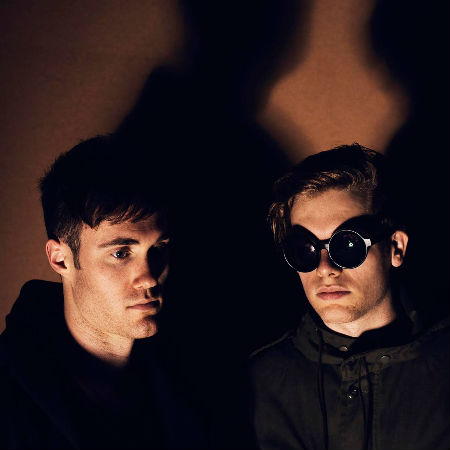 Appreciative though I am of the many amazing music blogs that bring a never ending tide of impressively good music my way, it's always wonderful when music just sneaks up and catches you totally by surprise.
It doesn't happen these days but when it does, it can stop you in your tracks.
Such was the case when  I first heard "Tearing Me Up" by Bob Moses, Brooklyn, New Yorkers, Tom Howie and Jimmy Vallance on The Ellen Show one day; the song is redolent with all the angst, self-recrimination and desire that comes with someone caught up in a situation they simultaneously want escape from and can't bear to leave, all layered over an insistent beat and hushed, quietly-anguished vocals that percolate in tandem with the thumping beats of a trouble heart.
This is music for anyone, anyone, who has ever known they were going in way over their head into a possible whole world of hurt, but driven by the possibility of something wondrous also emerging, hang in to the point where they are hurt, abused and used in ways they knew deep down was coming but which they didn't want to admit was lurking the wings, almost certain to wreak havoc.
Love may be beautiful and wondrous but in the wrong circumstances, it can slice your heart in two, and the messy result is the tumble of emotions coursing this deeply-affecting song.
NOW THIS IS MUSIC EXTRA EXTRA!
Sia is one of the more intriguing artists in the pop firmament today, diligently refusing to show her face in publicity material, videos and live performances and to great effect, successfully breaking the rules by which celebrities of all stripes normally need to apply.
A lot of that ability to duck and weave around accepted PR standards has to do with her amazingly unique and yet utterly accessible pop.
Proving though that she can make anyone's music sounds good, she recently covered "Iko Iko" by Nw Orleans with Natalie Portman, Jimmy Fallon, and The Roots, and it was very bit as good as you'd expect.
And after 10 long years Gwen Stefani has a fresh new album, the successor to 2006's Great Escape.
She junked her first album and the track list just released is for attempt #2, possibly titled  "This Is What the Truth Feels Like…" via her Twitter account, has 12 brand new songs almost ready to be listened to and sung along loudly while vacuuming (wait, that's just me?)
For the full rundown check out EW.