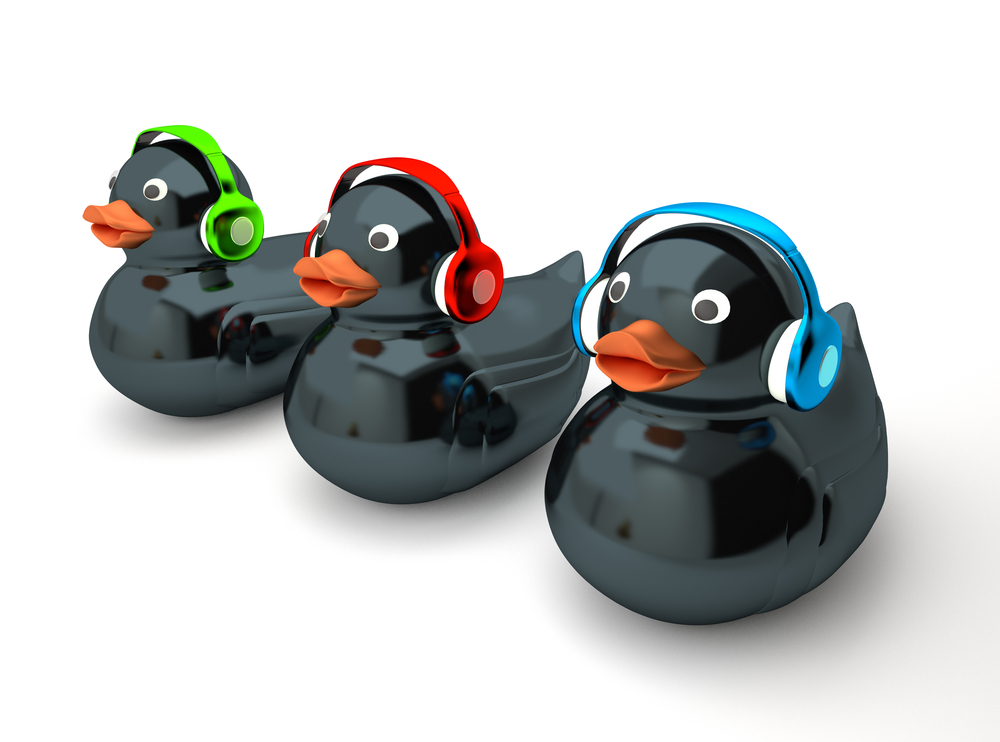 Life is full of moments when we have to take pause and ask ourselves some tough questions.
Who are? Where have we come from? And why do I have an overwhelming craving for jam jelly donuts at 3am?
OK may not that last one but the first two questions definitely.
The good news is we're not alone in these musings. The five artist featured have also wrestled with big issues like these – maybe even the donuts? Who knows – and expressed their thoughts through songs that reflect the light and dark, and the complexity of life.
They're also damn listenable too.
"Things They Buried" by Grandchildren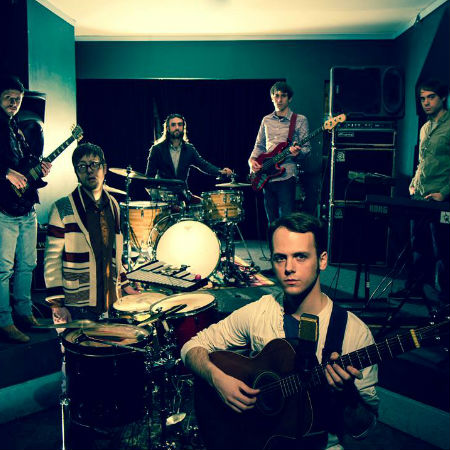 There's a magical quality to the song "Things They Buried" by Philadelphia band Grandchildren, that finds expression in both the almost ethereal music and vocals and the imagery used in the video for the song which reflects a recurring childhood dream by lead vocalist Aleks Martray:
"In it, a young boy rides in the backseat of a car, but the driver and the outside locations keep magically and mysteriously shifting into other people and other places. As he describes, 'The first time I had the dream it was a nightmare, but after years it became so familiar, and I started to reinvent it. Over the years, it actually became an outlet for my imagination.'" (Paste Magazine)
The imaginative aspect of this song is beautifully realised, reminding us that our childhood dreams and memories are always with us, buried deep down and influencing us in ways that we might not expect.
"Things They Buried", lifted from their album ZUNI, has a wondrous, befittingly dream-like immersive quality to it that brings this sense of always being connected to our childhood to life in a richly, poetic, transportive way that can't help but take you back to those bygone days.
"Love on Top" by Daithí & Sinead White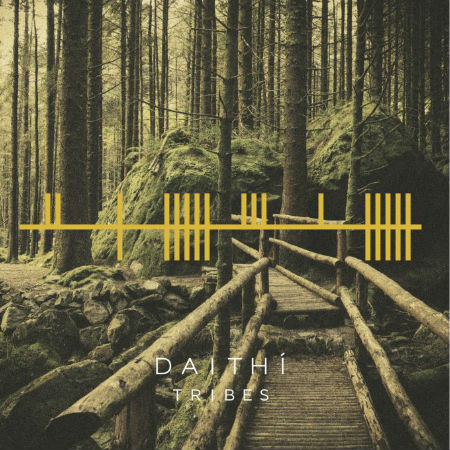 Known to his parents as Daithí Ó Drónaí, the impressively-talented Irish musician known simply as Daithí is known for this lustrous, ethereally-laced electronic music, often powered by his synthesised fiddle.
In "Love on Top" he has teamed with Dublin-based singer-songwriter Sinead White for a breathlessly evocative song that was "inspired by Galway City at night, especially the west end and around the Spanish Arch." (Nialler).
It certainly channels a moody after-hours aesthetic, a result of the combination of Daithí's hauntingly beautiful mid-tempo dance sounds and White's powerhouse voice which bursts forth with all the emotional power you could ask for.
The track is emblematic of the sounds of Daithí's Tribes E.P., which the artist told Nialler  is "full of nature sounds and samples from this part of the country [Ireland]" and which "means way more to me than anything I've released so far. "
If you're looking for music that suggests a strong sense of time and place, and of rich emotions then you should immerse in the music of Tribes, a rebuke to anyone who says electronic music is cold and impersonal.
"Wouldn't You Like to Know" by Fellow Creatures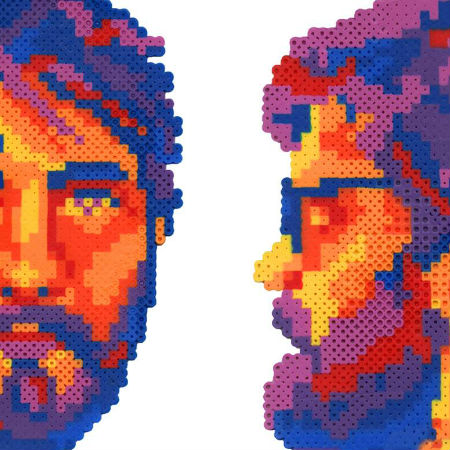 Starting off with a playful burbling kaleidoscopic spinning of sound and once-removed vocals, "Wouldn't You Like to Know" by Washington D.C.-based bounces along with a decidely '80s-flavoured jaunt in its step.
There is a dark tinge to all this effervescent musicality as songwriter Sam McCormally explained to Paste Magazine:
"When we were on tour last summer, we ended up staying at a house with three guys who were drinking and partying and listening to The Toadies cranked super loud. So we're hanging and having a good time, and then at some point we asked if there was a place we could go to sleep. This infuriated them, and they flew into a manic, destructive rage. We decided to try to sleep on the front porch, but they followed us out with an old cathode-ray-tube television set that they proceeded to obliterate with baseball bats. At which point, we elected to cut our losses and get on the highway."

"Part of me wanted to stay and talk some sense into them, but it's like when there's a raccoon hissing at you inside a trap: you can let the raccoon free, or you can not get bit, but you can't have both. So, 'Wouldn't You Like to Know' is about that, with the part of the three drunk guys played by faceless, many-toothed monsters."
So no Christmas cards to those guys then?
While its inspiration might lie in darker territory, the song still breathes with a life-filled intensity, the perfect marriage of light and dark, of lyrical medicine being far easier to take if it's wrapped in some musical sugar.

"I Can Swing a Hammer" by The Wet Secrets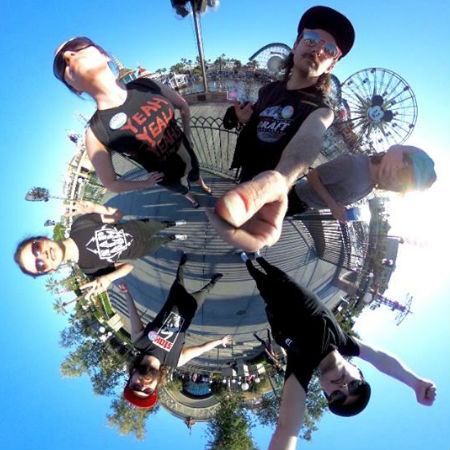 A six-piece band hailing from Canada, The Wet Secrets have released an insanely-infectious track that races along with an almost joyful '60s-inspired rock-n-roll intensity that carries you along.
It's well nigh impossible to not tap your feet like a maniac as you listen to the track, the video for which was filmed at the Golden West Festival.
And it makes sense that it sounds as pleasingly full-on and passionate as it does given what it's trying to express:
"'I Can Swing a Hammer' is a song about gettin' shit done, so we made the video in that spirit … the song is also about the virtuous futility of labor, so we got a lot of joy outta burning it to the ground." (drummer Trevor Anderson, Paste Magazine)
So the next time you're working away like a banshee and want a worthy soundtrack, swirling some delightful psychedelic touches and a playfulness that doesn't always come with rolling your sleeves up, "I Can Swing a Hammer" is the perfect candidate.
"More Like You" by Brave Shores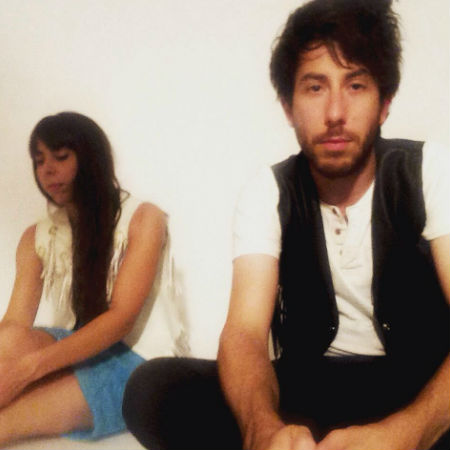 Brave Shores, made up of Toronto-based brother and sister electro pop duo Jay McCarrol and Stefanie McCarrol appear to have summoned the sort of breathy ethereal quality more commonly channeled ambient popsters like Air and Telepopmusik and put their own enormously pleasingly twist on it.
The song "More Like You", sparkling with what Noisey Vice calls "pillowy vocals and chilled-out midtempo groove" languidly slides along, powered by a chilled-out sense of late night musings about identity that is amplified all the more by a brilliantly trippy video.
"The whole concept behind the 'More Like You' video was to create as dazed out a party we could. So we got together a bunch of talented weirdos and filled Jay's apartment with mirrors and smoke and props. The visuals we were able to get represent the same dark and sedated tone the song has. It just took three days of partying with no sleep and nothing to eat but pizza." (Jay and Stefanie, Noisey Vice)
The dark and light is used to great effect since "More Like You" is less a paean to wishing you had more of another's person qualities than an unsettling admission that in trying to be like that person that you lost yourself in the process.
NOW THIS IS MUSIC EXTRA EXTRA!
You may not know this but the Von Trapp grandchildren have been making sweet music together since 2001, keeping the tradition of their family's music making alive.
But now Sofia, Melanie, Amanda and August, the grandchildren of Werner Von Trapp (played by Kurt in The Sound of Music) are calling it quits and moving on with the next stage of their lives, according to EW (where you can read the full story.)
Surely the only response to this news can be So long, farewell auf wiedersehen, adieu? I thought so.
Travis, one of my favourite groups, have a cracklingly-good new song "Magnificent Time", the lead single for new album Everything at Once (out 29 April) and a brilliantly good video to go with it. Check it out.