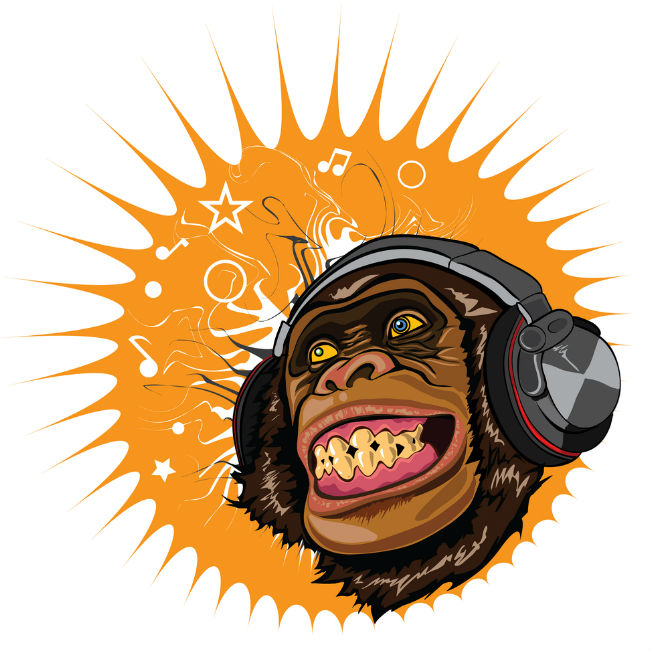 Life is way too short to be beholding to unhealthy attitudes, other people's suffocating opinions or playing it too safe.
So these five artists, with songs as animalistic and forceful and yet engagingly attractive and listenable as the subject matter they convey go some way to getting you to a healthy liberated place where you can be your best you.
Or whatever it is that works for you.
The thing is all this personal growth can come while you're dancing up a storm and that can never be a bad thing.

"Free" by Broods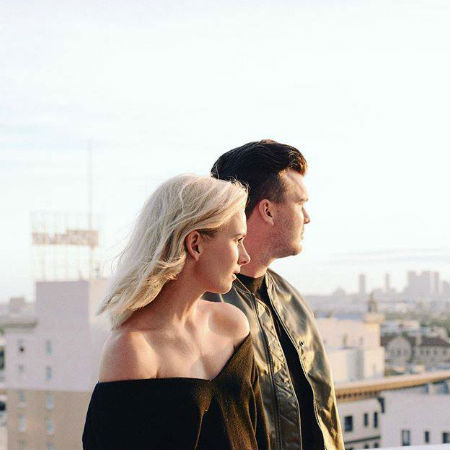 While there is nothing at all wrong with singing about love sweet love till the Cupid-addled cows come home, Georgia Knot, one half of sibling duo Broods from New Zealand (along with brother Caleb) told Triple J radio she was aiming to be far more artistically expansive:
"I didn't want to just be up there singing about love.

"I wanted to talk about other things – things that people might really be going through … I wanted to make great pop songs that also feel just a little more mature."
And so it is with "Free", a synth-rich anthemic stomper of a tune that talks about the freedom to be yourself come what may, the lead tune from the band's second upcoming album Conscious that sees Broods reuniting with Joel Little, the man who co-produced and co-wrote their award-winning debut album Evergreen.
The song kicks off with a forceful, soulful accapella vocal intro courtesy of Georgia before busting out some rich multi-layered harmonies and beat-heavy thumping synth-driven melodies and a driving chorus that cannot but help you to stake your claim in the world, being anyone's clone be damned.
It's powerful on a thousand different levels and a welcome return for the talented brother-sister musical wunderkind.
"Free Animal" by Foreign Air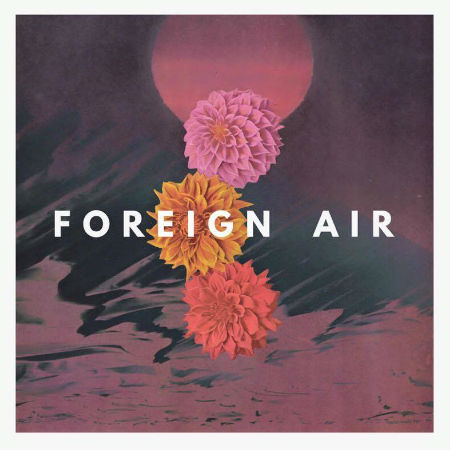 There's a trippy, throbbing intensity from the opening atmospheric bars of Foreign Air's "Free Animal", which drips enticing, deliciously dark menace laced with gloriously ominous melodies that curl lusciously inside the haunting vocals of members Jacob Michael and Jesse Clasen.
An intoxicating mix of growling indie rock and electronica, "Free Animal" is the result of a collaboration that saw the two men meet in a host of different US cities such as Washington DC and New York City after sharing all kinds of musical ideas online.
A song that asks us to find our inner animal and set it free, primal instincts and all, "Free Animal" is a call to bust free from convention and expectation and let yourself go for broke.
It's reflected in the song which spends it's time sauntering back and forth like a fearsome beast of prey, coming from here and back to there, all dripping attitude and invocation to let your animalistic freak flag fly.
Just try to be conventional after listening to it.
"Dancing All the Time" by MakeLove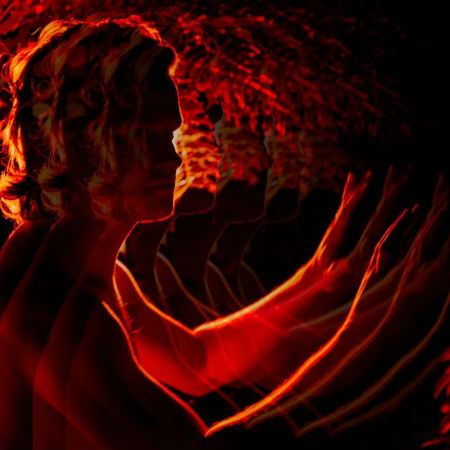 Disco is not dead people!
And you'll know it within seconds of British producer's Makelove's airy, sweeping nu-disco track "Dancing All the Time" kicking into its thoroughly addictive groove.
Armed with a giddy falsetto, a healthy dose of soul and all the atmosphere of Studio 54 meets the music charts of the late '70s, the song reflects everything the producer loves musically-wise:
"I've always had an obsession with the upbeat rhythm in Disco and Motown music and the contrast of the desperation in the lyrics. To write something positive with negative words is twisted and I prefer twisted things. It's a plead from one to another but spoken in Disco. I write music to make people dance." (source: Clash Music)
And dance you will, make no mistake about it – sitting down is simply not an option with a track this danceable.
"Bad Kids" by Sizzy Rocket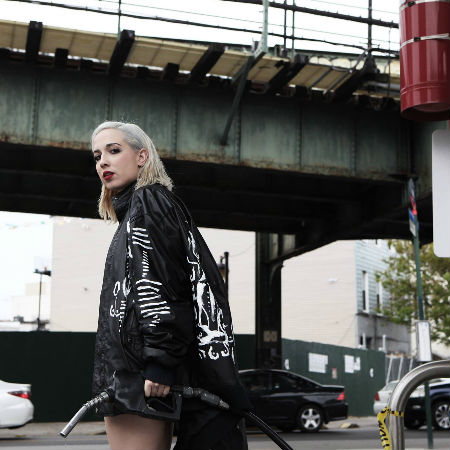 Sporting the pinnacle of fantastically cool, utterly memorable names, Sizzy Rocket aka Sabrina Bernstein, Las Vegas-born, New York City-based, delivers up music that Bit Candy will favourably remind you of "alt-pop artists like Charlie XCX or Marina and The Diamonds".
And indeed it does but not in any kind of derivative been-there-done-that kind of way.
Sizzy Rocket has attitude to burn, melodies that are propelled forward by burning soulful synths that contain a heady mix of attitude and beauty, and a deep emotionality that suffuses the track from start to finish.
It's an assuringly positive song that makes it abundantly clear that no matter what the gossip mongers may say, that if you stick with the ones you love and have their back while they have yours, that you'll be OK.
It's enormously catchy music with a message and it's impossible to walk away from it uninspired and unchanged.
"Hold me Down" by Yoke Lore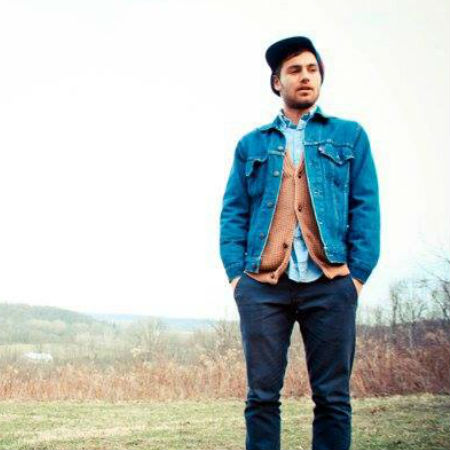 Adrian Galvin who releases as Yoke Lore is the very definition of a creatively-inclined Renaissance man.
He paints, he photographs and dances ballet, he's been active in music groups like Yellerkin and indulges his spiritualist side by teaching Taoist yoga and how he is making music rich in atmosphere and meaning like "Hold Me Down."
The song is all about learning and growing and coming to grips with both failures but also the hopefulness that the flaws can be corrected or at least ameliorated and life can move on to  a better place.
And it's this introspection and realisation comes courtesy of music that suggests "a gentle, sun-soaked morning. Not insistent, but unable to be ignored, infusing the air with halcyon sonic sunbeams."
How could you not watch to soak yourself in that kind of optimistically melodic beauty? Trust me you won't be able to resist.
NOW THIS IS MUSIC EXTRA EXTRA!
In exciting news for anyone who loves imaginative Irish pop, Róisín Murphy has announced she has a new album, Take Her Up to Monto, coming out 8 July.
The album was actually recorded at the same time as last year's Hairless Toys – Pretty Much Amazing accurately describes it as "the Amnesiac to Toys' Kid A" – with lead single the ever-building ethereal electronica of the cinematically-inclined "Mastermind".
And one of the most infectiously melodic groups out there, Grouplove, has a new album Big Mess dropping 9 September which member Christian Zucconi says was birthed from "an important crossroads in our lives."
It will be heralded by lead single "Welcome to Your Life" on 15 July but for now you can enjoy this trailer which previews four of the album's tracks (source: Paste Magazine) …