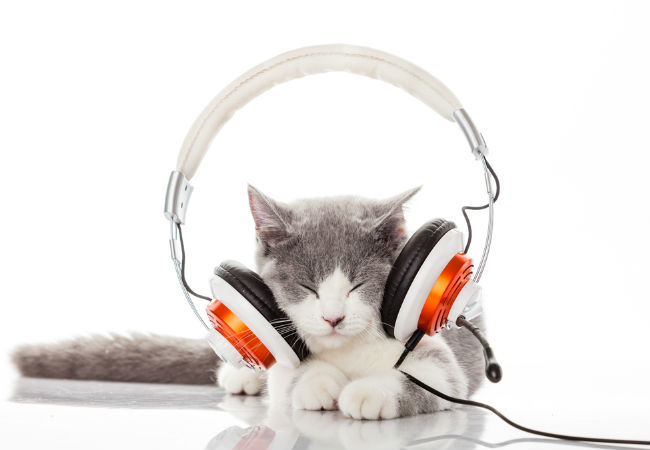 The theme this week is quirky and a little bit different.
That's not the same as not having something worthwhile to say which is often what quirky is unfortunately conflated with; rather these are serious songs from artists who have thrown something out of the ordinary into their musical delivery or visual performance.
It means we get deliciously addictive songs that make some real impact while showing unique artistic flair and fun.
And isn't that what we what from our art? Yes it is. Enjoy!
"One Night" (ft. Hayley) by KUOSA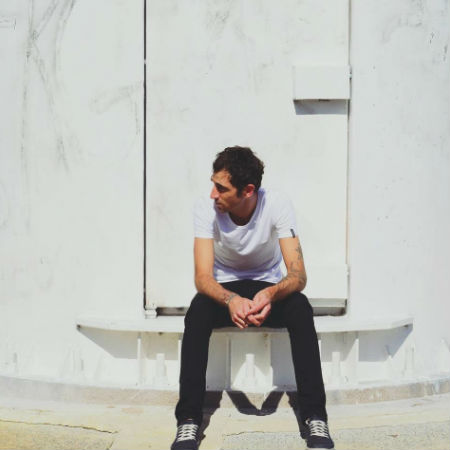 There's a bouncily quirky melodic playfulness to "One Night" from KUOSA, a Sydney, Australia-based DJ and music producer.
Starting with an engagingly-smooth, slurred ripple of notes, singer Hayley, with whom KUOSA collaborated closely in the writing of the song, kicks them up a deliciously-infectious gear, throwing in the artist's formative R & B influences.
"I wanted 'One Night' to have the melodic sound I love and incorporate my spin on the R&B I grew up listening to. Hayley's vocals were the final addition to the song." (source: PressParty)
The result is a bright, effusive track that takes you immediately to a wholly-happy place and gets you dancing up a storm while you're there.
This is joyful, exquisite smile-inducing music that is utterly perfect for what ails you.
"Sly" (ft. Winston Surfshirt) by Polographia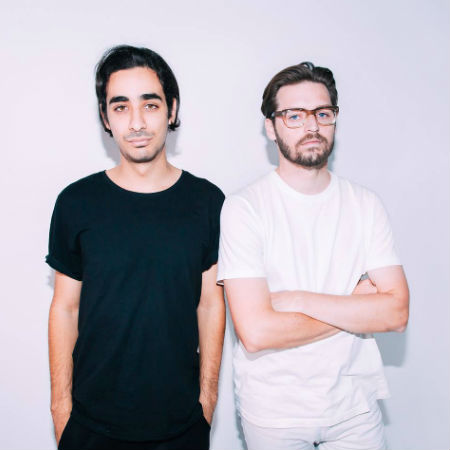 Once you're done dancing up a giddily happy dance of joy, you might want to take things down a chilled nightclub-ready notch or two which is where "Sly" by Sydneysiders Polographia (Daniel John Stapleton, Moktar Sharouny), channeling their inner-Empire of the Sun with their own glorious twist, is damn near perfect.
Breezy, sunny and as chillaxed as you could ask for, the track, which features vocals by Winston Surfshirt, is all late nights on the outside dancefloor staring out at a moonlight-dappled sea, drink in hand and good friends swaying lazily next to you.
It's music for the wind-down, peppered with crystal-clear, lusciously-rich harmonies that are a delight in and of themselves.
But when they're paired with electronica as ramblingly chilled as this, you have the perfect way to kiss bye to the working week and hello to a do-your-own-thing-at-your-own-pace weekend.
"Under Pressure" by DENM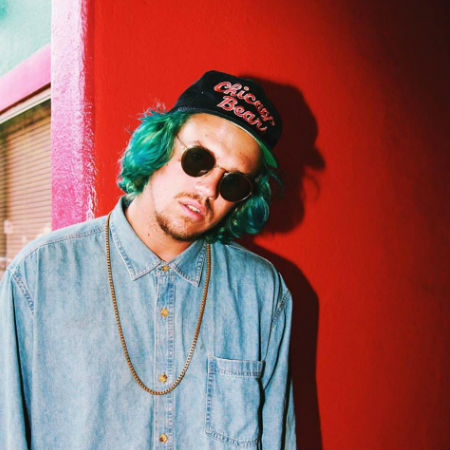 Pressure is one thing you don't in the twilight hours of a long working week but frankly it's highly unlikely you even notice it with DENM's track" Under Pressure" which is the melodic antithesis to its title.
Hailing from Santa Barbara, California, DENM has a knack for crafting delightfully downbeat music that's paired with airy, laidback vocals that waft along on a bed of mid-tempo bliss.
As is the way with many upbeat tracks, it was written as a way of coping with something less than buoyant and joyous, as The Beatforest notes:
"The track was written as an escape for DENM while struggling with depression, 'when he felt as if dancing was the only way to keep his head above the water.'"
Channeling the Scandinavian aesthetic of co-mingled light and dark sensibilities, "Under Pressure" is the best antidote I can think of for a life under siege.
"Milk Bath" by Petite Meller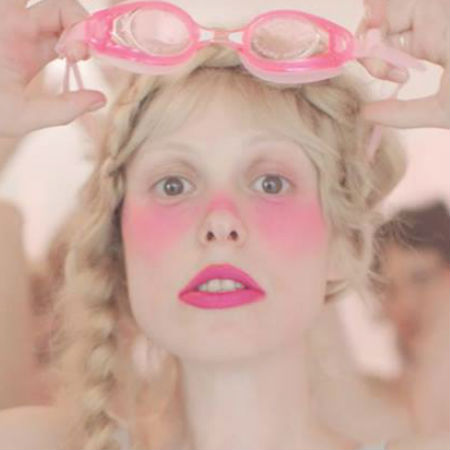 There is an absolute joy to watching an artist being ashamedly, oddily, quirkily true to themselves.
Petite Meller, a French alt-pop star with a penchant for colourfully idiosyncratic vocal, babydoll vocals and a jaunty bright vibe, brings it all to "Milk Bath", a song that feature African chants from Ladysmith Black Mambuzo and lyrics that don't take themselves all that seriously.
It's one gloriously nutty soak in the weirder end of the pop pool, and you won't regret one moment.
In fact, if you don't put this song on endless repeat and don't dance around your loungeroom with hairbrush in hand, then you may need to check your inner sadsack in at the door and try again.
"Feel Like Dancing" by Death Team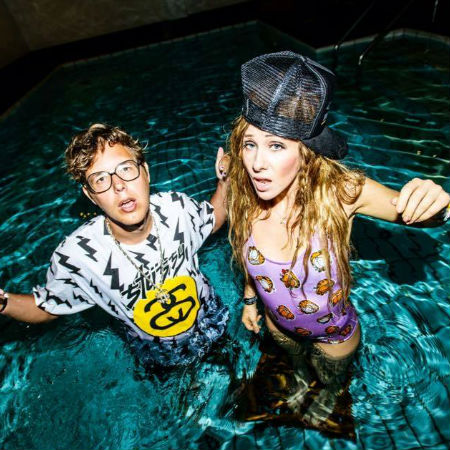 So as band names go, Death Team may not exactly suggest artists with a penchant for beat-heavy dancefloot thumpers with a cracker of a melody and sultry, fun vocals but that's exactly what Mayka Edd and Johen Rafael Tilli deliver us with the kind of verve that will have you, you know, dancing in no time flat.
Its euphorically upbeat stuff from a duo who describe themselves as a mix between Eminem and ABBA, an apt if tongue-in-cheek description that suggests the sort of heavy-edged pop music that they effortlessly deliver up.
According to the long description on their Facebook page, what was an initially fun project by the two artists who met after performing at Spotify soon become something more, propelled by a punk sensibility and an innate ear for bright, breezy melodies and lyrics that veered between playful and light and social commentary.
It's robust, clever pop that invigorates the soul but feels solid and meaty enough to really make your feet move and stay moving well into a long, fun-filled night.
And yeah we all want to dance like the boy in the clip, Robert Jeffrey … if any track can do it, it's likely this one.
NOW THIS IS MUSIC EXTRA EXTRA!
Norah Jones is back with an album of new music – Day Breaks drops 7 October – one that comes with her customary jazz-infused laid-back groove but also a lot of thought and pain and concern at the state of the world which as she notes to EW, has a lot going wrong at the moment:
"There's a lot going on—race relations, terrorism, people going nuts and shooting each other. I've been inspired a lot by social events that have been going on. The last couple of years have been a really unsettling time."
In the keeping with the spirit of the new collection, first single "Flipside" takes an explicit stance on gun control …
Now here's some talented guitar playing!
Canadian guitarist and songwriter Steve "samuraiguitarist" Onotera recently performed Beethoven's "Für Elise" on five guitars lying side-by side and if you're wondering why, well why not?
"'Why?' some might ask. Playing five guitars is a ridiculous idea that really offers no benefit. I thought it might be cool though and I wanted to see if it was possible. This is the outcome." (source: Laughing Squid)
And finally one of the darlings of music year, Christine and the Queens has taken Beyoncé's track "Sorry" from her Lemonade album, and given it a very catchy "sparky synth pop" feel which she performed on BBC Radio 1's Live Lounge. (source: Digital Spy)