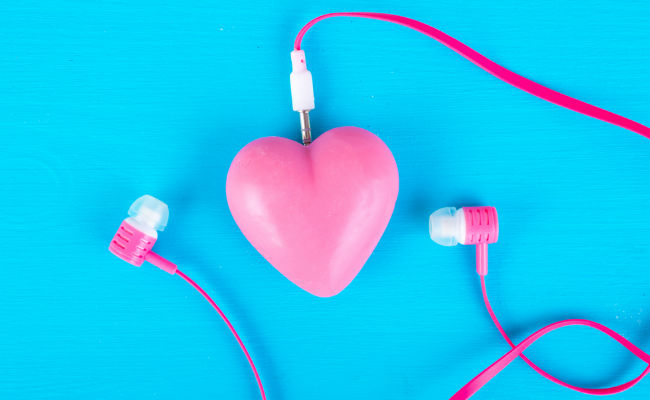 Fridays are the gateway to the weekends of the soul.
OK they're also literal weekends too but as they say, and they know things they do, all work and no play leaves makes Jack and Jill a dull couple of people, and you need those days to regroup and remind the soul it gets a look-in on the business of living too.
Naturally you need music for those days of wine and indolence and the following artists are more than happy to oblige.
So put your brain in gear, toss away the smartphone and the timetable and press play and relax.
"Moonbeam" by LEISURE
The first thing you notice about "Moonbeam", a five piece Auckland band who have made a name for themselves over the last year with a succession of richly-textured tracks, is its lustrous, almost-ethereal harmonies.
The voices of the band members merge together delightfully over a chilled mid-tempo beat that percolates with synth bleeps and melodic trills.
It's a deliciously grooving experience, the sort of song you can sink into effortlessly and play over and over on one of those relaxed weekend afternoons that make all the work during the week worthwhile.
"Moonbeam" is the first song from the band's self-titled debut album and it augurs for another inordinately pleasing serving of their trademark blend of soul, psychedelic funk and a trippy '70s-inspired vibe.
"I Can Only Stare" By Sleigh Bells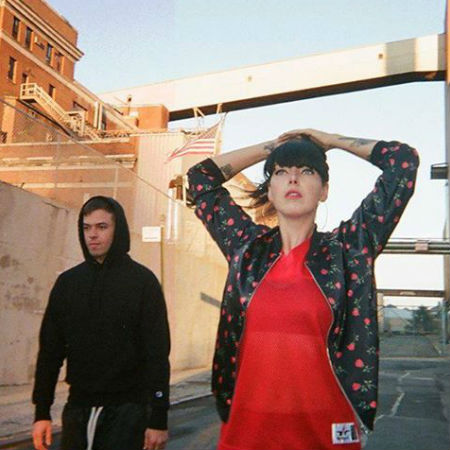 Brooklyn-based Sleigh Bells (vocalist Alexis Krauss and guitarist Derek Edward Miller) are one of those bands whose music always marks some kind of impressive progression.
And the emotionally-powerful resonance of "I Can Only Stare", the latest single from their forthcoming album Jessica Rabbit (11 November), is no exception blending their trademark intense musicality and pop knowingness with a lyrical profundity and searing melodic follow through that is never less than utterly compelling.
This is an extraordinarily arresting track, and one the band nominates as their favourite from the new album.
It's not hard to see why – it's upbeat and brooding all at once, all longing and desire and heartache, delivered with Krauss's gift for vocally bleeding her heart out over every note.
"Heart Wants" by Magic City Hippies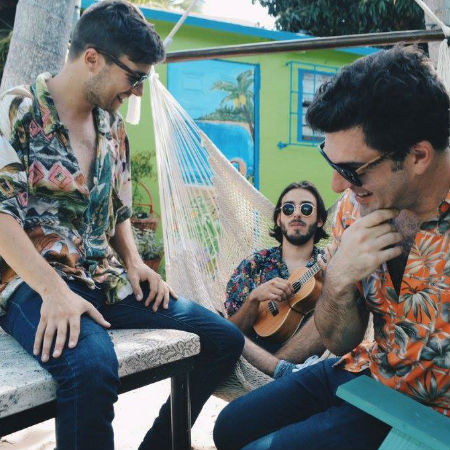 With a name like Magic City Hippies, you'd expect the Miami-based band made up of Robby Hunter, Pat Howard, John Coughlin, to have a gift for light, bright, breezy music, and you'd be absolutely right.
But far from being some sort of lightweight novelty act bestowing frothy inconsequential pop upon the masses, the music of Magic City Hippies is infused with a refreshingly soulful, funk-infused pop sensibility that you can help but groove along to with every beat.
"Heart Wants" fits adroitly into the laid-back vibe but without foregoing some fairly substantial emotional introspection about dealing with what Hillydilly calls "the unshakeable desires of the heart."
The song is part of the band's slightly tongue-in-cheek self-stated mission to "[bring] a unique blend of Indie Funk and Hip Hop straight out of Miami and to the people."
And the people thank you guys!
"I'm Easy" and "Manchuria" by merk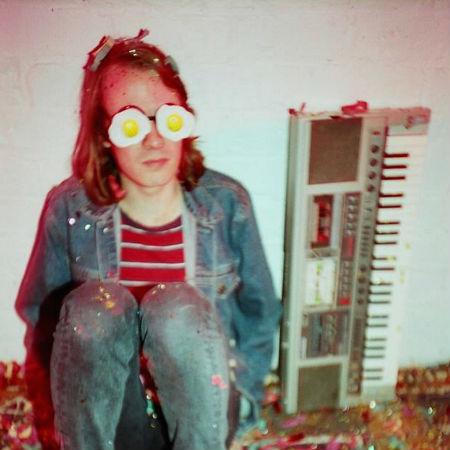 Two songs for the price of one from merk, a lower-case loyal artist hailing from Auckland, New Zealand – his stage name is a fusion of his first and last names – who apart from being a first-rate musician and singer is also a talented producer.
Both "I'm Easy" and "Manchuria" continue the mostly chilled mid-tempo vibe of this post, bringing together, and this might surprise you, punk and pop.
Granted they're not the most harmonious of bedfellows but they're hardly estranged either and merk mixes them together into a winning wholly-listenable whole that will delight your soul and get your feet tapping like crazy.
It's the kind of music ably suited to long drives down the coast or through the country, the sort of soundtrack that enhances that getaway-from-it-all feeling we all crave from our great escapes from the everyday.
"YDU" by Opia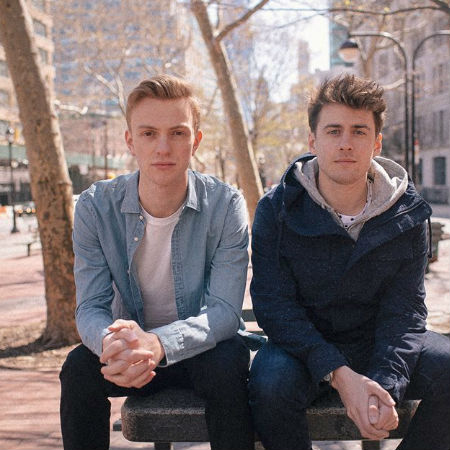 Now these guys know how to make a splash on the musical pop consciousness!
Opia's first track "Falling" was a viral hit, the kind you can foresee or manufacture, and their follow-up "Shadow Dances" made it formidable presence felt too, so you can understand if fans were wondering if "YDU" – short for "You Don't Understand (My Love) – would measure up.
It does and then some, with lustrously-beautiful harmonies, a slowburning mid-tempo edge and a richly chilled melody that all combine for a song that Hillydilly rightly notes is "extravagant without ever going over the edge."
The music from Connecticut-based Jacob Reske and Cole Citrenbaum is divinely cool, a blissful mix of alt-R&B and soft electronic that is the reason downtime, which always needs a relaxed musical accompaniment, exists.
NOW THIS IS MUSIC EXTRA EXTRA!
Alison Janney is an enormously talented actress, capable of lending her prodigious talents to a wide variety of roles. Now she can add "clown" to that list after her appearance in the clip for Rachael Yamagata's new song, "Let Me Be Your Girl". (Full story at EW)
For those of us who couldn't make it to London in 2014 for Kate Bush's legendary live shows at the Eventim Apollo in Hammersmith, London, which came with no intimation that the rest of us mere mortals would see or hear a thing, comes the very welcome news that Before the Dawn is now getting a release!
And what a release it is as Kate Bush News outlines:
"Not only does each set include every song performed each night, it also includes a surprise live version of "Never Be Mine" which was presumably cut from the actual shows for running time, marking the first appearance of a song from The Sensual World album in a Before the Dawn setting. The track was clearly originally intended to be part of the "band performance" opening act of the shows. We also now have titles for two of the dramatised elements of the live show. Attendees will remember that actor Kevin Doyle (of Downton Abbey fame!) played the part of the concerned astronomer in the film segment that opens The Ninth Wave, "Astronomer's Call".  A comedic scene between Kate's son Albert McIntosh and actor Bob Harms is now titled "Watching Them Without Her". "Little Light" provides the serene choral lead-in to the powerful live version of "Jig of Life", and Albert McIntosh takes on lead vocal duties as The Painter on the new song "Tawny Moon", giving the lunar spectacle a prominent place in this wonderfully expanded production of A Sky of Honey in Act Three."
Before the Dawn will be available in all its epic glory on 25 November (my birthday! Hurrah!)