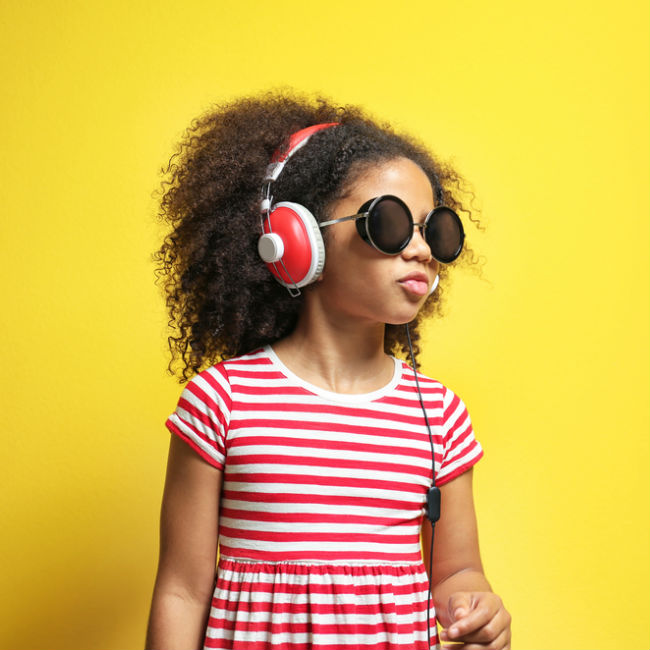 Love is a complicated beast.
We love it , we hate it, we want it, we have it, we hope someone will love us, we despair when they don't.
All those freewheeling, cartwheeling possibilities, love's inherent contradictions, joys, possibilities and soul-crushing disappointments provide a rich well from which a music artist can draw and the five artists featured today make impressive use of it in wholly different ways.
So go ahead, dance with love but don't be surprised by the many surprising places it, and the music that is its soundtrack, takes you.
The Flute – Petite Meller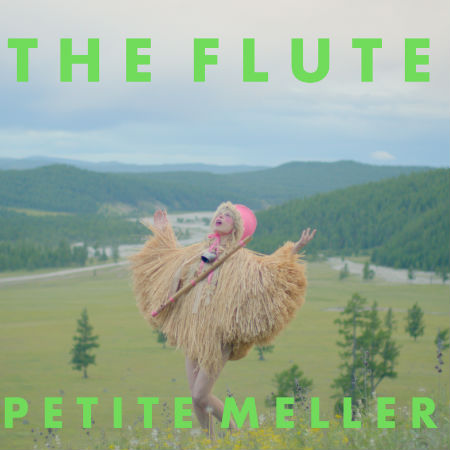 Styling her music as nouveau jazzy pop, French chanteuse Petite Meller seems to revel in her pleasing oddness, with many of her explanations for what fuels her artistic drive, such as the one featured The Guardian, revealing a fascination with our dreaming unconsciousness.
"I'm just creating realities that for me are more real and more close and honest to the unrepressed content that persists in our minds. Bringing libidinal unconscious dreams into reality is what fascinates me."
The music that goes with images of her doll-like self dancing in Kenya or Tibet is far more straightforward pop, propelled by her little girl lost voice and a knack for channelling irrepressibly catchy melodies such as the one in "The Flute" but always underpinned by the intelligence that underpins her approach.
Meller, for all her playful imagery, is the thinking person's pop artist, who understands that the best place for surprising people with weighty insights is where they least expect to find them – in pop sings so gloriously hook-laden that you can't help but sing and dance and yes, muse on life.
Now engage your brain … and dance.
"Good Grief" by Bastille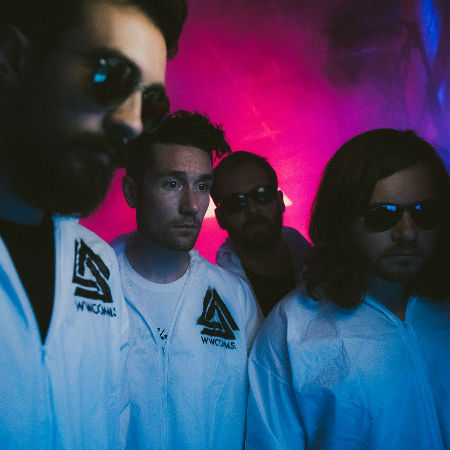 English pop band Bastille, based in London, have a thing for dismembered heads.
Not so much personally of course since that would likely derail their burgeoning pop career but in their video for "Good Grief", we're treated to images of lead singer and songwriter Dan Smith's head lying discarded on the floor, burning teddies and a little NSFW imagery, all of which go to create a fantastically weird clip, perfect for a song about missing someone so much you're sleeping in their clothes.
"It is like a mad visual Rubik's cube that takes a load of archetypal narrative scenarios and then twists and collides them together. We wanted to make something fun and chaotic and surreal that would serve as a fittingly odd accompaniment to the song." (Fuse)
The song that goes with all these delightfully bonkers visual moments is beautifully upbeat pop, anchored by pounding drums, a clear melody throughline and ethereal, deeply-harmonised vocals redolent with the emotion of loss.
Driving brilliant pop this might be, and it drives forward with all the passion you'd expect of someone grappling with someone's stinging absence, but it's full to the brim with the kind of self-reproachful romantic feelings that anyone can identify with, adding universality of human experience to the wide-appeal of its endlessly-appealing melodies.
"Colors" by Attlas (feat. Kye Sones)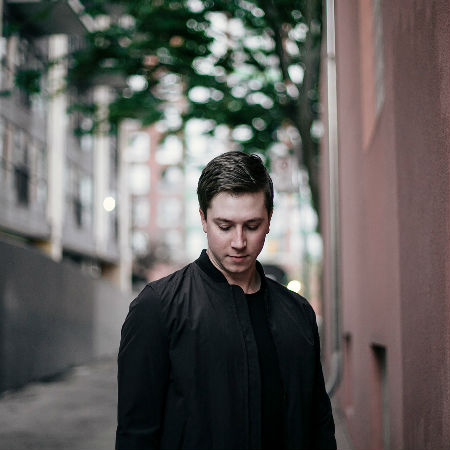 There is romantic longing aplenty in Canadian producer Jeff Hartford's aka Attlas  emotive song "Colors", a midtempo number that uses Kye Sones' passionate vocals to emphasise the crushing weight of love denied.
It's a melancholic track in many ways, not the least lyrically with the refrain "I always wanted to be yours" repeating itself over and over much as the regret-filled wishing goes round and round the mind of this thwarted Romeo like a broken record.
The music is disarmingly upbeat in some ways, providing the perfect counterpoint to the song's sombre, frustrated lyrical musings.
It's a powerful statement on the sheer unpredictability of love true love, made all the more emotionally redolent by Sones' plaintive pleas and Attlas's gift for introspective but engaging melodies.
"What's Up" by How To Dress Well
American singer/songwriter is How To Dress Well, and while we can't comment on the strength of his sartorial talents, "What's Up", a song pulsing with the giddy joy of new love confirms he knows the effervescent joy of emerging romance.
Described by Bitcandy as "a luscious, tropical-flavored slice of synth pop" the song is suffused with an appealingly-hopeful sensibility that can't help but make you smile and recall what the throes of new love feel like.
Try these heartfelt, giddily-happy lyrics on for size:
I said I love your thoughts
The way they wander with such energy
I also love your thighs
Yeah, now you know what's up
Yeah I said what I said and I meant it
I know that you feel it
But I feel like you could change at any minute
Been by your side since the beginning
If you gotta run yeah you know that I'ma be here when you finish.
Married with the gorgeously bright upbeat melody that screams hope, promise of new and god things and the sheer carefree feel of unlimited possibility, "What's Up" is love on its best behaviour, still developing but promising so much you can almost taste it.
"Electrify" by Oliver
There is groove in "Electrify", oh my lord there is GROOVE.
Throbbing with a cold yet accessible mechanical beat and a sensuous unremitting melody that is enormously catchy, the song from LA-based duo is a take-no-prisoners kind of experience.
It's well nigh impossible to listen to it and not feel all the hairs on your arms rise up such is the power and yes in-your-face emotional resonance of the track that comes with the duo's trademark heady mix of electro, funk and techno wizardry.
There is an edge to the song but ultimately what makes the song so fantastically danceable and under-your-skin appealing is the way it dominates in the best possible way.
This is music that will not take "No" for an answer so say "Yes" and see where it takes you.

NOW THIS IS MUSIC EXTRA EXTRA!
It's just over a week until Halloween so it seems only fitting to include a song called "So Dang Dark" by Rhett McLaughlin and Link Neal who host Rhett & Link's Buddy System which debuts on the Good Mythical Morning channel on October 19, 2016. (source: Laughing Squid)
And if you've ever thought cats couldn't possibly harmonise with a human singer, then you need to think again my friend … (source: Laughing Squid)