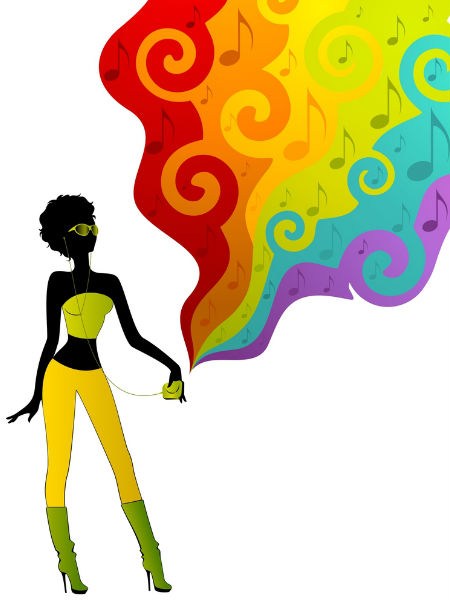 Love and despair. Sadness and happiness. Upbeat and downcast.
Life has many moods, many of them contrary and intermingled, and these five talented artists, who hail from around the world, are enormously adept at capturing these glorious inconsistencies and setting them to beautiful, arresting music.
Its insight and melody combined and it's what you want from the music you listen to, since all that listening happens while you're living life and it makes sense that it doesn't just tickle the ears but touches the soul and mind too.
"Skin" by Emma Gatrill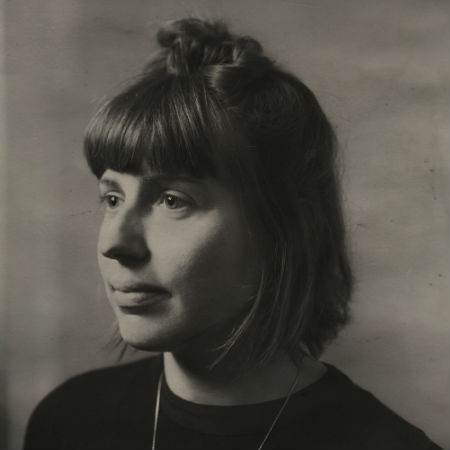 There's a delicate beauty to Emma Gattrill's beauty that belies how robust the sounds created by the Brighton, UK native actually are.
"Skin", which leads off her album Cocoon, is a gem, emblematic of Gatrill's skill at investing her music, which Stereogum says sits "somewhere between the Julia Holter aurora and the Sufjan Stevens [musical] supernova" with real depth and substance, both melodic and lyrical.
In a statement about "Skin", she explains how much thought went into every facet of this remarkably beautiful and meaningful song:
"Skin is a love song. It explores our desires as individuals to be together even when life pulls us in different directions.

"The shuffle sounding beat which lies underneath the electronic drums in the song is created by me tap dancing in socks on a wooden board and then continuously looped up to give that soft shuffle sound. I like the idea that many steps have been taken during this song as the song represents how we are continuously travelling, our paths weaving in and out of each other."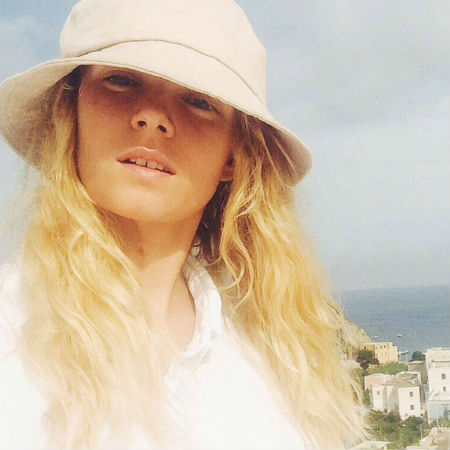 There's an engaging loping quirkiness to "Wasted" by Danish artist Soleima, a song that carries a delicious double meaning, according to the Copenhagen-based native:
"… the term 'wasted' gets double sided in this song. The obvious meaning is of course being drunk/high and therefore unable to process thoughts and logic. The other way to look at it, is that some people, like myself, are able to lead a certain kind of life whereas many don't have the same possibilities as me – and sometimes that opportunity can be wasted." (source: The Line of Best Fit)
That added lyrical depth sets "Wasted" apart from its run-of-the-mill trippy genremates, augmented by Soleima's beguilingly unique vocals which mix a little girl lost vibe with late night cabaret duskiness.
It all means that "Wasted" sounds like everything you've heard before and yet none of it, a clever musical bridging between the usual and the new that is evidenced on Soleima's later tracks.
"Love is Overrated" by Lunch Ladies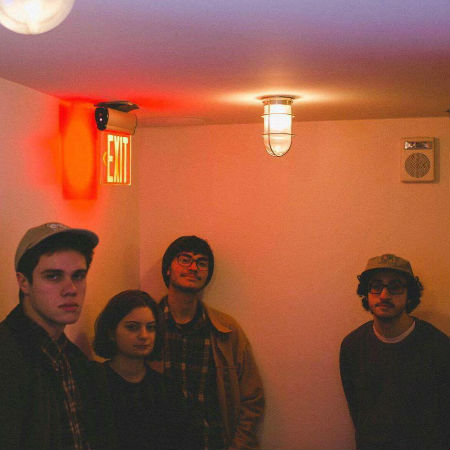 Channelling an infinitely appealing dreamy retro pop vibe that captures you from the word go, "Love is Overrated" kicks things off with a lovely long intro that never once outstays its richly multilayered welcome.
When the remote, lush harmonies come rolling in, you're treated to midtempo, lofi pop with a persistently robust guitar underpinning that keeps things humming along without once feeling it's in a rush to get anywhere in particular.
The once-were New Jersey natives, now Brookyn-based band have knack for crafting, do actually believe in love by the way, just in case you think the song suggests otherwise:
"Love definitely isn't overrated. Love is very important, always, and especially in times like these. I wrote this song during a period where I didn't get other people's relationships and the drama that comes with it, and felt happy being on my own." (source: vocalist/bassist Cynthia Rittenbach, Little Indie Blogs)
Some insightful slice-of-life observations and an luscious, exquisitely nuanced melody granted this song an appealing richness, which the band have brought to bear with compelling effect on their debut LP Down on Sunset Strip (March 10).
"Saviour" by Floor Staff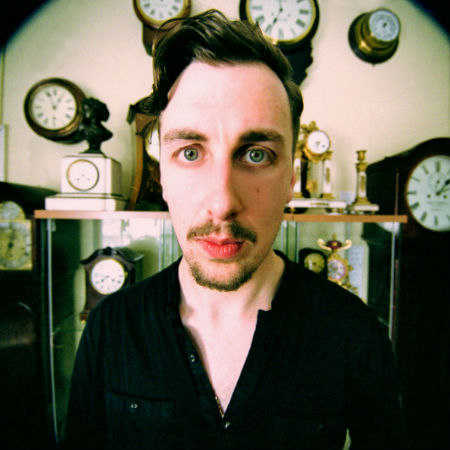 Hailing from Dublin, Ireland, Floor Staff aka singer/songwriter/composer Anthony Donnelly, sends us hurtling back to the lazy, hazy days of the polyester-loving '70s with "Saviour".
Blending light and dark, its giddily upbeat synth-driven melody, which is never less than smile-inducingly good and captivating blissful, contrasts with the lyrical content which Little Indie Blogs notes are dark, "confronting bereavement, fidelity and self-esteem."
It's a very Scandinavia mindset which works brilliantly well on the track, an approach that gives musical life to the idea that happiness and sadness aren't always distinct from each other, merging and pulling apart in that untidy way life has of letting things go where they will.
The combination of less than stellar ruminations about life and the pulsing insistent chipper sound of the music can get into your soul in ways that a more direct approach may not always manage; you can find out how much Floor Staff's music can get around your defenses by listening to his two EPs, The Good Luck EP and Convictions.
"Flow" by Crooked Colours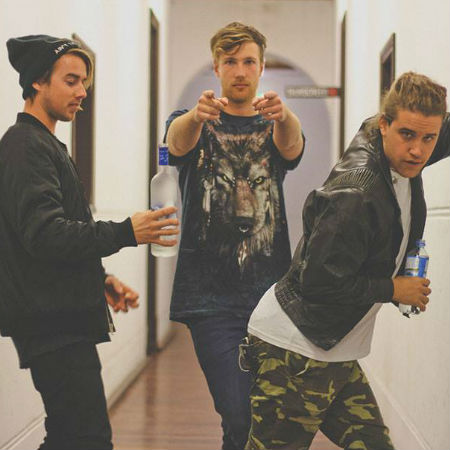 Perth, Australia-based electronic band Crooked Colours (Philip Slabber, Leon De Baughn, Liam Merrett-Park), arrived their uniquely sparse but melody-rich sound by listening to a lot of music as they told national Australian radio station Triple J's Unearthed page:
"Our music is pretty diverse from song to song and it has taken us a long time to figure out the music that we really want to make. We listen to as much music as we can and spend a lot of time tinkering around on synths and whatever else we can get our hands on."
This glorious diversity of influential sounds make a brilliantly listenable outworking on tracks like "Flow" which skips along with a driving beat and guitar flourishes while at the same time sounding light, fun and lavishly lightweight, the result of what Vents Magazine calls an approach "that has one foot in the indie world and one foot in a darker electronic realm."
The song is their first release in 18 months and heralds the arrival of debut LP due later this year, which judging by its advance adventurous sounds, could well match the success of their initial triple volley of "Come Down", "Capricious", and "Another Way" which saw them hit no 1 on Hype Machine, in the process generating 6 million streams.

NOW THIS IS MUSIC EXTRA EXTRA!
Girls just wrapped up its final season, but not before Adelaide-based Tkay Maidza was given the chance by creator and star Lena Dunham to contribute a song, "Glorious", to the penultimate episode.
And what would life be like without someone mashing up the good Muppet-y citizens of Sesame Street with a catchy track?
Here's a year-old effort from Mylo the Cat, which brings together Bert & Ernie (and the cast of the show) with "Regulate" by Warren G feat Nate Dogg.
Finally Lady Gaga has a supremely catchy new song "The Cure", a deliciously listenable synth pop gem that she casually dropped during a set at Coachella, as you do (source: Forbes)
And yeah the fans LOVE it … how could they not? It's FAAAABUUUULOUS …