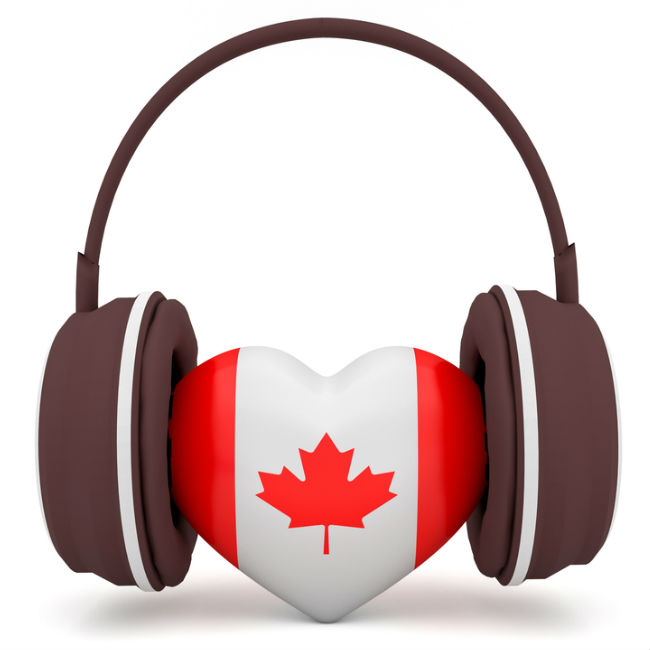 I am fairly certain I was a Canadian in another life.
That, or there is a Canadian hiding somewhere deep inside of me that has gifted me with a love of salmon, friendliness, bonhomie, openness and maple syrup, and a whole host of other things that make visiting this wonderful country such an inordinate pleasure each and every time.
So given it is Canada Day, the country's national celebration of all the things that make it such a delightfully unique for good (and Justin Trudeau sightings) in the world) I though it only fair that I celebrate its music, which like Canada itself is endlessly diverse, invigorating and refreshingly insightful.
Sit back with your favourite moose – or Wild Moose Canadian Whisky which might be less dangerous – and enjoy these five amazing artists who are add their own flavour to a country already rich in so many things.
Happy Canada Day everyone!
"Take it Back" by MONOWHALES
Once known as Ginger Ale & the Monowhales, this Toronto-based "pop-infused indie rock quartet" creates memorable music that defies you to stay uninvolved and just listen.
Honestly that's next to impossible with the band stating they're "fuelled by a passionate desire to create a sound as unapologetic and powerful as the personalities within the band."
That kickass, never-settle-for- mediocrity, or an inside song for that matter, attitude has resulted in songs like "Take it Back" which is all spitting warped energy, bouncy vocals, and a lusciously-attractive melody that percolates with a riotous sense of self.
It's gloriously upbeat, frenetic and listenable, testament to a band committed to going for broke and happily taking us along with them.
"Astronaut" by Port Cities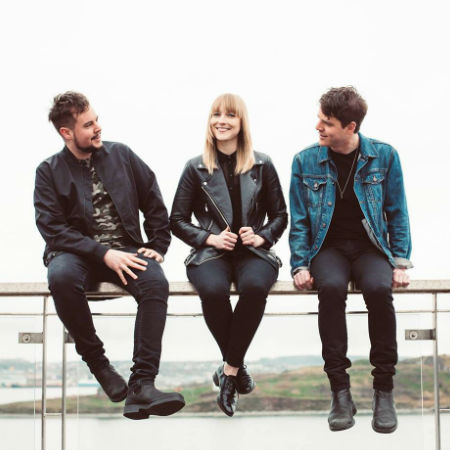 Tuckered out from all that energetic pursuit of life, truth and a catchy in -your face hook? Then say "hello" to the dulcet, reflective beauty of Port Cities, a three-piece from Halifax, Nova Scotia, composed of Dylan Guthro (vocals, guitar, programming), Breagh MacKinnon (vocals, keyboards) and Carleton Stone (vocals, guitar).
Each supremely talented in their own right and with successful solo careers under their belts, the three making immersively laidback music like the exquisitely lovely "Astronaut" which explores the way even the most beautiful of dreams or moments end up curiously faded and complicated.
It less direly melancholic and more reflective, filled with the kind of gentle philosophising that enters our minds and cascades ever so musingly out of our mouths at 3am when wine, and life, have worked their internal barrier-deconstructing magic.
Held aloft by the most nuanced and heartfelt of country-influenced guitar work and Breagh's emotive vocals, "Astronaut" is a reminder that sometimes it's good to sit back and think about life, no matter what comes forth, rather than just rushing about living eternally on the unexamined surface of existence.
"Cold to the Touch" by Ralph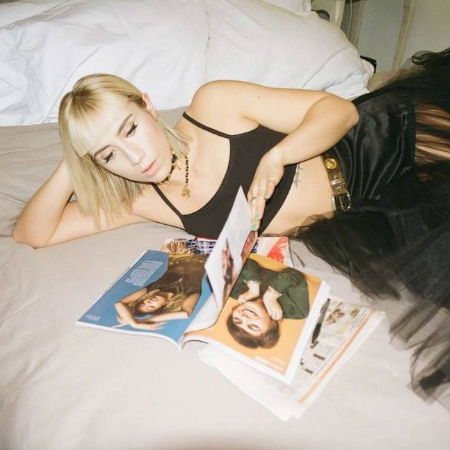 Known to her no doubt doting parents as Raffaela Weyman, Ralph is from Toronto, one of Canada's most fertile music scenes.
A trained vocalist whose voice is all kinds of warm emotion, her song "Cold to the Touch" is an '80s-influnced slice of nice-and-easy laidback pop that gives a while perspective on romantic ships passing in the night:
"Her new song, 'Cold to the Touch', is about the emotions at play in 'a casual fling', but it's such an A-grade banger it could be about anything. Sharp, jolting, chock full of slap bass – it's a magnetic introduction to Weyman's slick touch." (DIY)
It's winningly thoughtful, exploring how reality come crashing into expectations, leaving us to deal with the messiness that results; the thing that makes the song really standout from a lyrical perspective is the honesty she brings to proceedings, serving up pop that gets you grooving but also thinking at the same time and that's never a bad thing.
"Main Girl" by Charlotte Cardin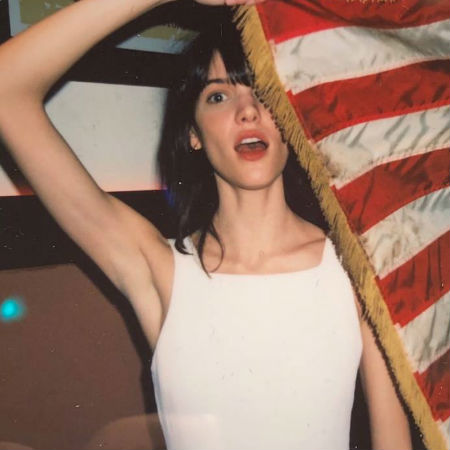 Possessed of a voice that radiates passion and life lived, electric jazz pop singer Charlotte Cardin, who calls Montreal home, feels like she invests everything in her songs.
Not because she creates loud, crazily intense songs; in fact, if anything, songs like "Main Girl" have a chilled if emotionally-substantial vibe that allows you to fall into her lyrical and musical embrace with a pleasing ease.
No, it's because you get the distinct sense that she's an artist who isn't content to just make music for the sake of it; her songs come with real insight, thoughtfulness and a brutal, raw honesty that finds expression in her emotionally-resonant voice that is never less than fully involved in whatever she's singing.
As she soulfully sings "High risk and no gain / And I'm a fool to love the pain", you can help but get involved too, thinking about all the times your heart lead and left your head behind, only for it to catch-up and leave you sorting out the resulting mess.
"Lights Out" by Virginia to Vegas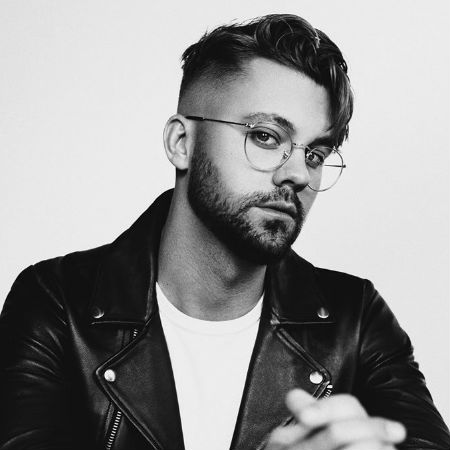 American-born, Canadian-raised Toronto singer Virginia to Vegas – FYI his parents address his birthday cards to Derik Baker – has a beautiful way with melodies, vocals and every pop point in between.
Songs like "Lights Out", which samples the 1984 Rockwell hit "Somebody's Watching Me",  have a soulful playfulness that bounces and saunters along, happily chatting about the fact that hooking up for the night is totally okay, the exchange between he and his partner full of electronic flourishes that move adroitly between Top 40 brio and a tropical beat that will have you up and dancing in no time flat.
It's an exuberantly-relaxed song that resonates with possibility, pleasure and an unexpected emotional resonance that gives the song an attractive joie de vivre that belies its more transactional subject matter.
A beautiful song that benefits immensely from Baker's delightfully light-and-airy vocals and a melody that rises and falls as needed, "Lights Out" is a cut above the usual pop fodder, a dance-pop gem that makes the nights an awfully lovely to be.
NOW THIS IS MUSIC CANADIAN/CANADIENNE EXTRA EXTRA!
It won't surprise that I love a lot of Canadian artists but my three favourite artists are Sarah McLachlan, Chantal Kreviazuk and Jann Arden, all of whom brings a real uniqueness, thoughtfulness and passion to their music.
Here is my favourite song from each of these amazing artists …