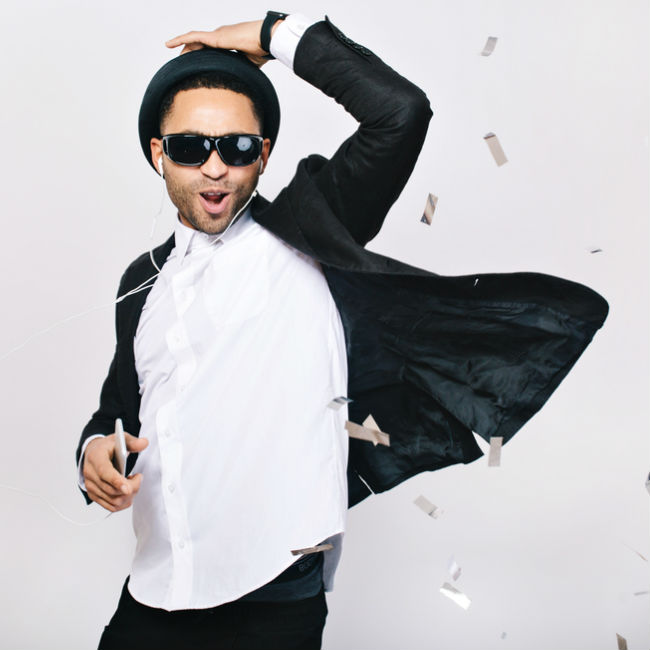 Let's face it – life can be absolutely brilliant and gorgeous, unstoppably, fantastically wonderful with cherries on top; but it also be beigely uniform and onerously frantic, a thousand demands piled one on top of the other until you feel like you're about to break.
Before you reach that point, and you should since the sound of a souls napping in two ain't pretty, you should take a big step back, throw on the music by these artists and immerse yourself in a world where love rules, summer is for always and true friendship saves you from yourself.
Sound too good to be true? Maybe it is but these five talented artists make it feel like it's not just possible but with you here and now, ready for a dance, a kiss and a holiday from what ails you.

"Out of my Head" by Loote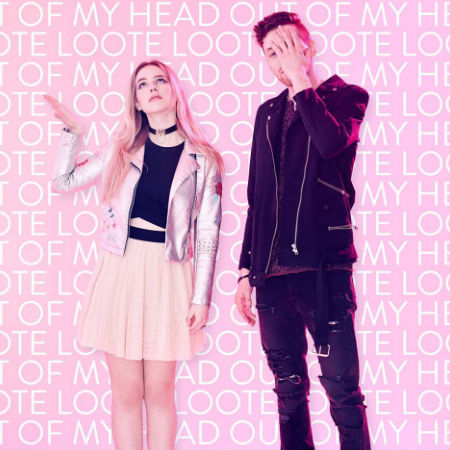 It's exciting to watch how two different talents can join together to create something deliciously far greater than the sum of its parts.
New York pop duo, singer/songwriter Emma Lov and songwriter/producer Jackson Foots bring their respective talents to dazzlingly engaging effect on "Out of my Head" which combines Lov's songwriting panache and Foote's production expertise.
This bright, bouncy, emotionally-rich song, which features vocals for both members, gorgeously examines what it's like to have that special someone who can circuit-break the neuroses we all carry:
"['Out of my Head' is] an emotional roller coaster. It's about being stuck and weird and feeling like you can't get out of your own crazy. And it's an ode to that one person or thing you can rely on; you like that they get you out of that shit. The chorus is this celebratory moment that's kind of a 'thank you' to them." (source: Broadway World).
We all need those people and this incredibly catchy song celebrates them in fine, repeat-listen style.
"Sleepy Eyes" – Elohim and Whethan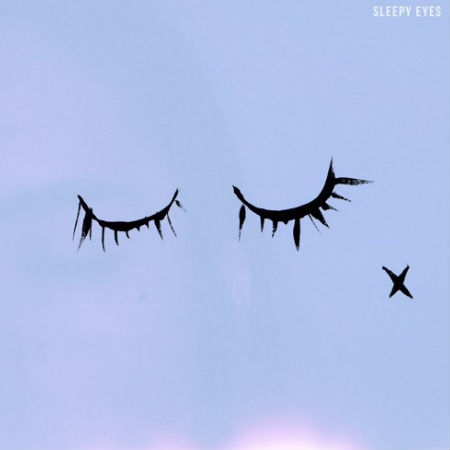 Sweeping in with a dreamily-kinetic blur of ethereal vocals that leap from foreground to background like magical whispering sprites, "Sleepy Eyes" is groove with mystery and atmosphere.
An ode to the air possibility and celebratory sangfroid of summer, or really any moment when anything seems possible and every day reality takes a great big step back out of the picture, the song, from Chicago producer Whethan aka Ethan Snoreck with sublime vocals by Los Angeles-based electro-pop artist Elohim, carries much of its feel and spirit as a result of the collaboration between the two as Elohim explains:
"I am generally pretty particular about tracks I will work on… but there was something about this one. I fell in love with the feeling instantly and together we created a song that feels like butterflies in the summertime." (source: Broadway World)
Nailed it in one – that's exactly what it feels like, a tropical house-infused ode to the most wonderful, light and breezy parts of life that will have you hankering for every chance you can get to step away from the rat race.
"Faded" by Opia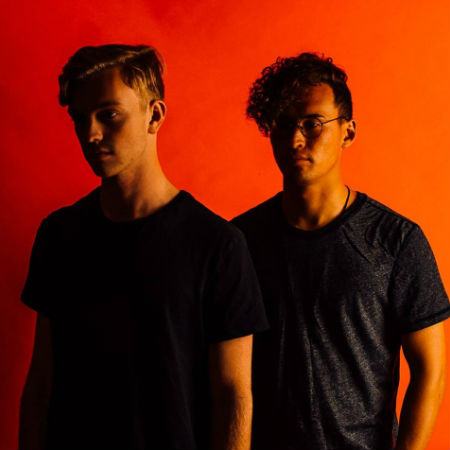 Lordy but "Faded" is a generously-beautiful of beat-heavy pop that Earmilk has described in the most wonderfully poetic way:
"'Faded' is a combination of soulful vocals with roiling guitar riffs that sound like a conversation between pebbles. Celebratory and with an irresistible hook as catchy as the one on 'Falling' [their breakout 2016 debut], this unique combination of elements makes 'Faded' one of Opia's best works so far."
There is a substance and grandeur to the song from this indie electronic group comprised of  Cole Citrenbaum (vocals/guitar), DJ Stanfill (vocals/keys), and colorthought (producer) who met at Yale University in 2016, that joyfully pounds and bounces its way along with synth and guitar, punctuated by idiosyncratic vocal flourishes and divinely trippy musical touches that together add up to a thoroughly unique and endlessly catchy listening experience.
It's giddy substantial music with endless heart and soul, and honestly if this what it feels like to be faded, then bring it on!
"W.I.L.D." by MY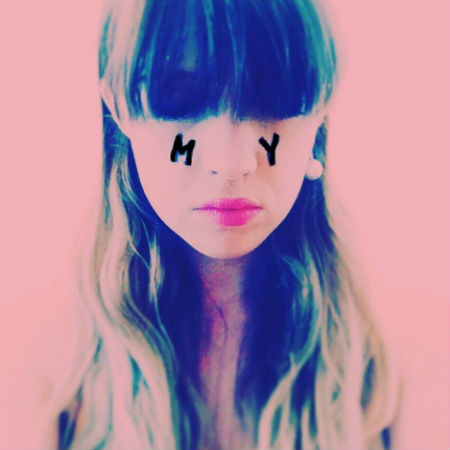 Possessing a stage moniker that confuses the hell of Google's search algorithms – you have to type in her surname Helmner (yes My is her actual first name) to get the Swedish artist to appear in any meaningful way – MY delivers up a song in "W.I.L.D." that is as punchy full-on and untrammeled as its title.
Suffused with some delicious pop sensibilities that would be at home on any national pop chart, the song defies being just another generic slab of in-the-moment pop by virtue of what The Line of Best Fit calls her "pop-punk attitude", describing this attention-grabbing song in its entirety thus:
"With a bassline shaking the speakers and booming percussion, the track bursts immediately into life yet none of the instrumentation can overpower MY's take-no-prisoners vocal. As she sings "a gladiator dressed up as a tiger / a thousand monsoons doesn't matter / if you're getting bored hanging out with Jane / come a little closer set it all in flames" over exhilarating riffing, MY is looking for a little bit of something untamed in her life."
It's dark, sultry, fun and redolent with lushly-realised attitude that is addictive as it is brilliantly alive and engaging. This is music with personality and a strong sense of unapologetic self which fits perfectly given its title.
"The Way I Love Her" by Stanaj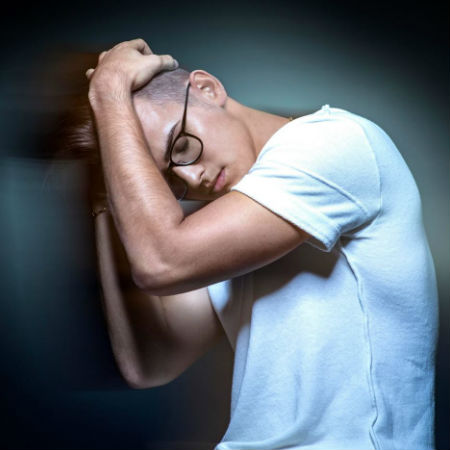 A collaboration between up-and-coming R&B singer Stanaj – born in Albania and in New York City since 2014 – and Moroccan-Swedish producer RedOne, "The Way I Love Her" is a loping, impossibly romantic song that grooves along with all the joy and self-assured contentment of someone newly in love.
It's lush, it's beautiful, anchored by vocals by both Stanaj, who delivers up all the emotional resonance you could ask for, and American singer JoJo who harnesses some unmissable vocal heft, reflecting what was, by Stanaj's account, a dream working relationship:
"Collaborating with RedOne was such a refreshing feeling. The chemistry came so quickly and naturally; we haven't stopped working for two months now." (source: Billboard)
If ever you wanted a dreamy, stare at the stars on a moonlit night kind of song to soundtrack your romantic endeavours, then "The Way I Love Her" is the answer to your red rose-shaped prayers, all sensuous abandonment to Cupid's arrow that you can't help but fall in love with right along with the object of your desire.
NOW THIS IS MUSIC EXTRA EXTRA!
Sia is a masterful songwriter of deeply soulful, nuanced and very catchy songs.
Her contribution, "Rainbow", to My Little Pony: The Movie soundtrack, is very much in this tradition, and as always her dance muse Maddie Ziegler is dancing her way through a winningly musical emotional storm. (Mashable)
I love Christmas, and yes that means I love Christmas music! To my great delight, one of my favourite artists, Gwen Stefani is releasing a festive collection of songs, You Make it Feel Like Christmas this season, due out 6 October.
As per EW, along with some original tunes, there are the expected but always welcome holiday classics:
"The rest of the songs on Stefani's Christmas album are: 'Jingle Bells', 'Let It Snow', 'My Gift Is You', 'Silent Night', 'When I Was a Little Girl', 'Last Christmas,' 'Under the Christmas Lights', 'Santa Baby,' 'White Christmas', 'Never Kissed Anyone with Blue Eyes', 'Christmas Eve.'"
And finally who wants to see The Addams Family dancing to The Ramone's infectious danceable song "Blitzkrieg Bop"? Why you and I do, of course! Just try not to join them. (source: Laughing Squid)