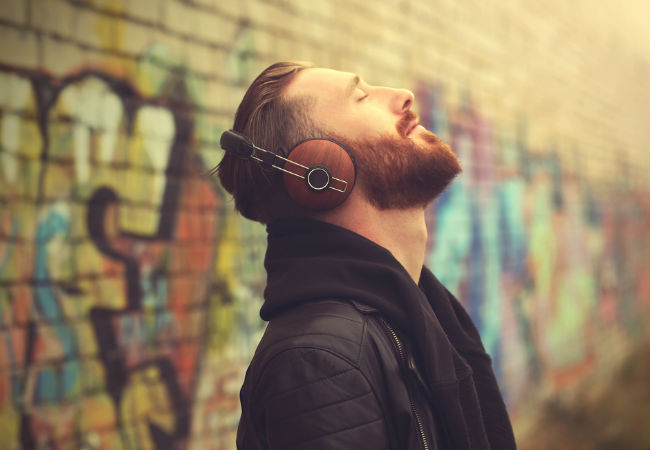 Life is a crazy, busy descent into delightful chaos, spirited freneticism and colourful explosions of love, joy, sadness, deadlines and expectations.
Most of us manage this dance of extremes with aplomb because we have to, but also because we have the rhythm down right and we're perfectly synced to it.
But how much more delightful is it when we can take a step from things, dial down the sound, mayhem and visual cacophony and just chill and be?
Even better than that when we can throw on music that enhances that place of peace, quiet and contemplation in ways that take us away, even for three minutes from busyness and to musical solitude.
In that regard, these five artists are your friends, co-conspirators in turning down the dial, turning up the silence … and kicking back in silence and peace.
"World on Fire" by Louis the Child (Feat. Ashe)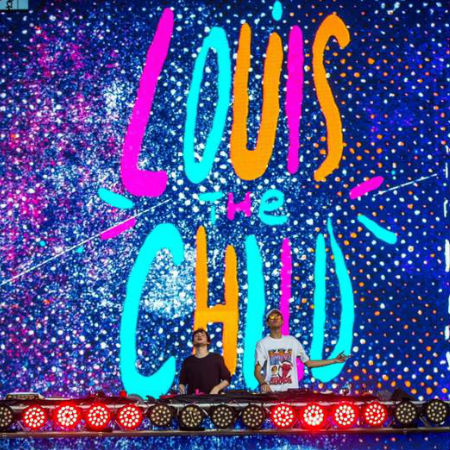 There is a languid, loping grandeur to "World on Fire" by Chicago-based Louis the Child, featuring the exquisitely dusky vocals of San Diego singer Ashe, which recalls the soundtracks for classic Hollywood films.
Listening to this gently-meandering song, you feel as you are walking down the streets of 1950s New York with Cary Grant or Audrey Hepburn, the city spinning by at a frantic, horn-honking pace while you are wrapped in your own chilled bubble of music.
The song, which The Guard describes rather poetically as "a slow-burning, piano-driven, jazz-tipped lament", is a slowly effervescent celebration of slipping loose the hyper-connected bonds of our digital age and finding out what it means to be human again.
Sure the world around us can be maddening, exhausting and full-on but it can also be delightful, rich and exuberantly wonderful, and we owe to ourselves to subsume ourselves in it firsthand rather than living vicariously throughout someone's tweet or post.
"Skyline" by MÖWE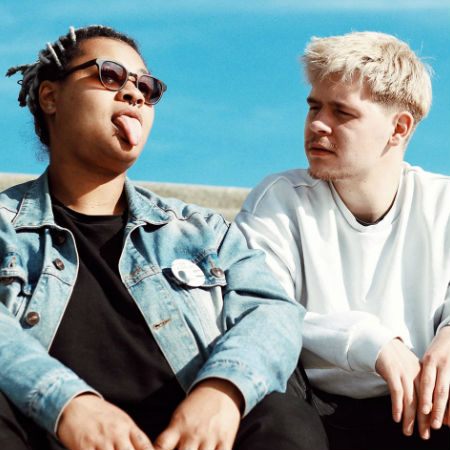 Hello summertime!
That's how "Skyline" feels from start to finish, its deep house beats and the glorious vocals of an uncredited male vocalist, taking you to sandy beaches, cocktails and slow days under the sun, no matter where you are in the world or what season it is.
Viennese-based Möwe (Melanie Ebietoma and Clemens Martinuzzi) have excelled themselves with this rich, chilled piece of luxuriantly-chilled pop – if the aim of good music is to transport you somewhere else, good or bad, then "Skyline" is a masterclass in making it happen.
Listen for a while, kick off your shoes and imagine your cubicle is a beach hut somewhere, your laptop a bevy of cocktails and your coworkers fellow guests in the most perfect place on earth.
Seriously, it's that transportively good.
"Like What I Like" by Tokyo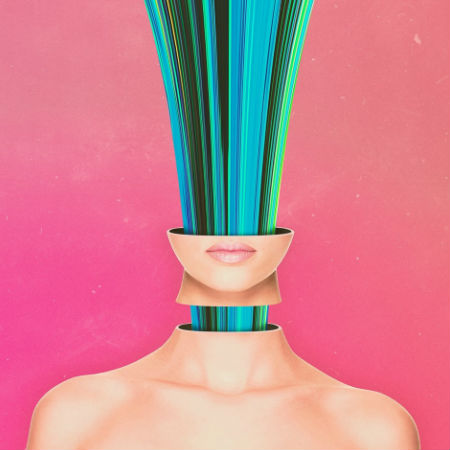 Despite its 21st claims to diversity and rampant self-expression, our society still excels in trying to cram square pegs into round holes.
That's fine if you're happy to have yourself shaped and moulded accordingly to someone else's designs, but not all of us are (thank god for that!) and if you're someone who wants to be yourself, and only yourself, then "I Like What I Like" by Los Angeleno-Tokyo is your anthem.
Tokyo explained this in a quite featured on The Guard:
"The song was written for everyone who has a weird interest or quirk that maybe not everyone understands, even if that weird interest is a song. I wanted something that speaks to everyone's weird side and reassures them to stay true to themselves – to live loud, and like what you like."
So go ahead – if you know who you are, who you really are, then celebrate the hell out of it, tell those seeking to make you something you're not to step aside, and crank up this song until they're drowned out.
"Cold" by Snow Culture (Maroon 5 cover)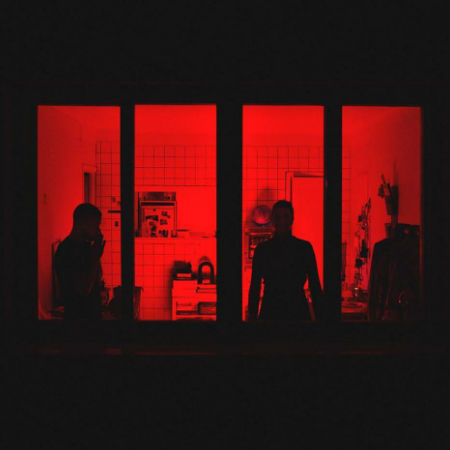 You can practically feel the snow and ice falling off Snow Culture's cover of Maroon 5's hit "Cold".
The Stockholm-based duo, featuring vocalist Ana Diaz, have crafted a song that is as emotionally resonant as they come, a heartbreaking recognition that the once bright-burning flame of romance has cooled to the point where it cruelly cold and hurtful.
There is an understandable melancholy to this song which was used by Neon Gold Records, to which Snow Culture are signed, to launch their Arctic Cover Chronicles.
As covers go, this is masterful, one that takes the source material and runs with it, in the process investing it with all the pain, mourning, loss and sadness you might expect from sitting in the frigid winter of their relationship's end.
For all that, it is unquestionably beautiful in a way that many of Annie Lennox's odes to the darker parts of life manage, a pleasing mix of light and dark that will get into the very recesses of your still warm-and-beating heart.
"Magic Me" by Imogen Heap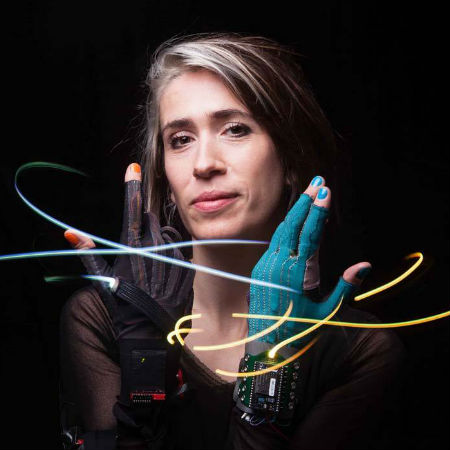 I have loved gloriously idiosyncratic UK artist Imogen Heap's music with a passion since the day a good friend lent me the soundtrack to Garden State, which featured the music of her band Frou Frou.
Her latest song, "Magic Me", which has been fashioned into a movie festival-screening short Escape, encapsulates everything any fan loves about Heap.
It's lushly melodic, intelligently and emotionally-insightful, and is graced, as always, by Heap's deliciously-ethereal vocals which add a whole other dimension to what is already an extraordinarily-affecting song.
It celebrates the power of love to transform things, and Escape brings the power of its message and the beauty of its music to vivid life with a bravura piece of storytelling-rich animation that can't help but move you, and move you profoundly.

NOW THIS IS MUSIC EXTRA EXTRA!
Feist is an artist with passion, lyrical intensity and a strong sense of her artistic self … and now she has a clip with multiple selves thanks to "Century" , which is aurally and visually catchy as hell
One of the best concerts I have ever been to was Cyndi Lauper's She's So Unusual 30TH Anniversary Tour in 2013. The music was, quite naturally, amazingly good, as was the celebrated New Yorker's stagecraft; what really set it apart though was Lauper's willingness to sit and chat for ages about her memories from making the album. It was a bio doco come to life and it was captivating, as is this clip where she recalls life in '70s New York (starts at 1.07) (source: EW)
Oh and they're changing some of the rules that govern Eurovision, but to be fair the changes make a great deal of sense in light of certain issues that affected this year's event.
They make a great deal of sense though. For instance after the controversy over Russia's entry Julia Samoylova this year – she was banned from performing in Kiev after it emerged she'd entered the disputed territory of Crimea to sing in 2015, in direct contravention of Ukrainian national law – any member of a Eurovision delegation must comply with the host country's "applicable national law."
There was also a renewed affirmation of the need for the music juries who award 50% of the points – the public allocates the rest – to be fully independent of any of the entrants and not involved in writing or producing their songs.
Again very sensible, as is the requirement for the host broadcaster to stick to whatever timetable they agree with the European Broadcasting Union (who oversee the event), lest they lost the right to host at all.