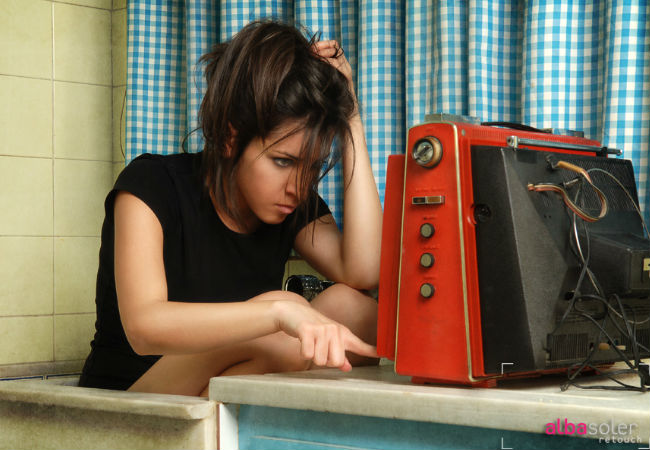 This post first appeared on inclassicstyle.com
Summer is not kind to TV-watchers, my friends … not kind at all.
In fact, it's downright cruel (which reminds me of a quite apropos mid tempo Bananarama song from my youth but I digress).
For while others are chowing down on hotdogs at baseball games and listening to the soothing hum of cicadas at twilight, iced tea in hand, the rest of us are staring fervently at our TVs willing them, yes willing them [shake your fist here if you please], with fierce almost-psychic concentration, to start showing our favourite shows again.
Alas to no avail.
(Yes you may pause to weep for it is melodramatically appropriate; make sure you dab your eyes in an Emmy Award-winning fashion however.)
But fear not, for in just a week or so the shows you love, care for, and hug closely at night – what you don't do that? It's just me? Okey-dokey then – will leap back onto our screens (save for Hot in Cleveland which is more of an understandable shuffle) and all will be well with our pop-culture loving worlds.
If you're anything like me – may the TV gods help you are if you are – you have a list of shows a country mile long that you want to catch up with but I've picked 12 shows that I think are especially worthy of paying attention to (and staring dreamily at; right yes, got it, just me) …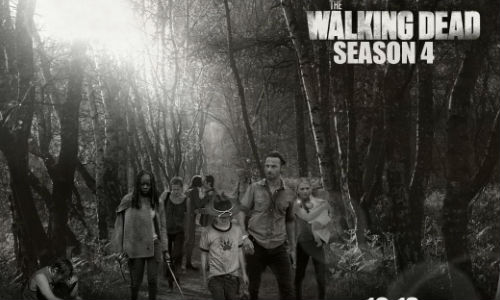 When last we saw our plucky band of zombie apocalypse survivors, led by the now sane Rick Grimes (Andrew Lincoln) they had thwarted a plan by The Governor, who is most definitely now not sane, to kill them all. Hurrah! With the survivors from The Governor's Stepford Wives-esque enclave of Woodbury now safe within the cosy vegetable-growing community of the prison, everything seems to be going smoothly at the start of the show's fourth season. But of course, you know that can't last and soon, sure enough, zombies are mysteriously getting behind the prison walls, and massing at the fence, and the world is going to undead hell in a frayed handbasket once more with even more threats to deal with than before.
The Walking Dead returns for season 4 at 9/8c on Monday 13 October on AMC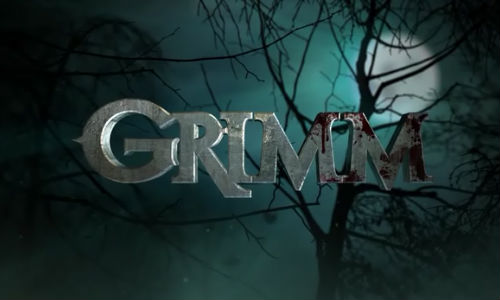 More zombies and the hero of our story, one Nick Grimm (David Giuntoli) is one of them! Captured by evil aristocratic Wesen (people that are human and animal all at once) and in a coffin being shipped off to Europe at the end of season 2, Nick is going to wake up angry, and according to Grimm's showrunners, stay angry. No more nice guy thank you much. Expect lots of fighting, fur flying and teeth-baring, and much more of a group dynamic now everyone Nick knows well is in on his evil-Wesen hunting secret.
Grimm returns for season 3 at 9/8c on Friday 25 October on NBC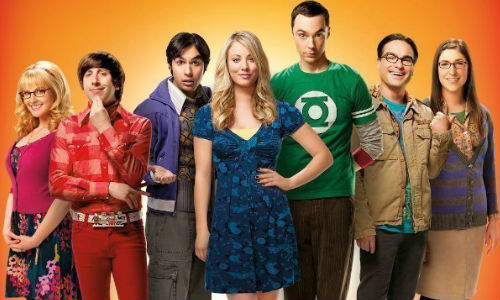 With Leonard (Johnny Galecki) heading off at the end of season 6 to work with Stephen Hawking in the North Sea, Penny (Kaley Cuoco) is left alone with Sheldon (Jim Parsons) – a frightening prospect surely! – and unexpectedly ends up bonding with him as they share some fairly intimate secrets. Meanwhile happily married Wolowitz (Simon Helberg) helps Raj (Kunal Nayyar) mend his newly broken heart in what is being styled as the biggest season premiere episode for the show ever. Yes, EVER.
The Big Bang Theory returns for season 7 at 8/7c on  Thursday 26 September on NBC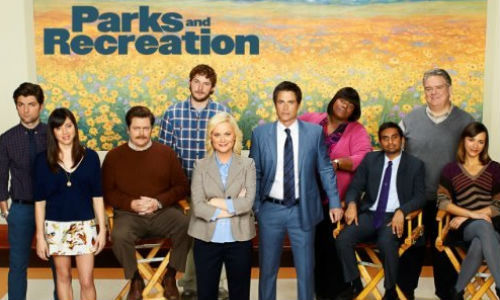 Season 5 was a busy for this much loved sitcom with Leslie Knope (Amy Poehler) becoming a city council member, the realisation of a lifelong dream, and marrying Ben (Adam Scott), April off to be come a vet, Jerry retiring and Ron and his wife Diane with child. Phew! With season 6 tipped to be the show's final season – say it ain't so! – and Chris (Rob Lowe) and Ann (Rashida Jones) exiting the show stage right, expect lots of poignant moments amongst the intelligently-written comedically-spot on hilarity. But not before everyone heads to London for a big overseas adventure, in which Heidi Klum guest stars as a much-loved Danish Mayor, to kick the season off.
Parks and Recreation returns for season 6 with an hour-long premiere at 8/7c on Thursday 26 September on NBC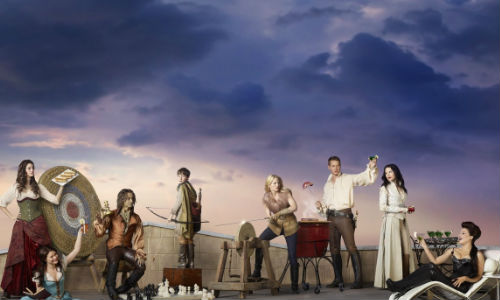 An eventful season 2 ended with Henry (Jared S. Gilmore) being kidnapped by Peter Pan's Lost Boys and taken to Neverland with Emma (Jennifer Morrison), Mary Margaret (Ginnifer Goodwin), Regina (Lana Parilla), David (Joshua Dallas), Mr Gold (Robert Carlyle) and Hook (Colin O'Donoghue) in hot pursuit. But this is not the Neverland you remember, populated as it is by rather nasty mermaids (think Ariel on a really bad day) and vicious thug-like Lost Boys who will make life very difficult for Henry, a fellow escapee from Peter Pan's dark clutches, and the rescue party trying to find them.
Once Upon a Time returns for season 3 at 8/7c on Sunday 29 September on ABC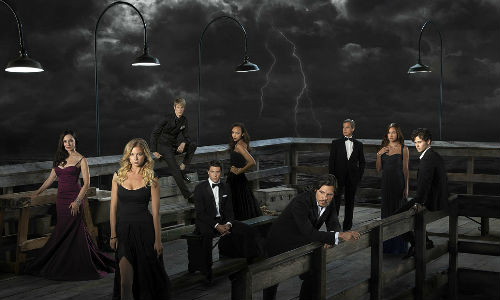 We have been promised that this soapiest of soapy revenge soaps is going back to basics with a 5 month time jump in the offing for starters. With all sorts of characters like Ashley Davenport (Ashley Madekwe) and Conrad Grayson (Henry Czerny) in all kinds of peril, and Emily (Emily VanCamp) and Jack Porter (Nick Weschler) trying to work out what to do next after Emily's big identity-blowing admission, it's going to be a characteristically rocky ride for the flawed rich denizens of the Hamptons.
Revenge returns for season 3 on 9/8c on Sunday 29 September on ABC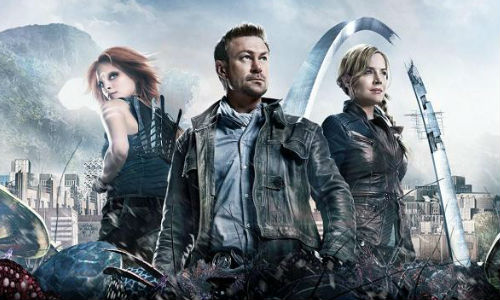 Be careful what you wish for would seem to be the main lesson to draw from the end of season 1 of the hybrid TV show/MMO game. Datak Tarr's (Tony Curran) bold plan to grab the mayoralty and invite the calculating minions of the Earth Republic in as his partners has come gloriously unstuck as we knew it would, with his new pals double crossing him. With new owners in town everyone from the now departed lawman Joshua Nolan (Grant Bowler) to his adopted Irisa (Stephanie Leonidas) to Datak's wife Stahma (Jaime Murray) and Amanda (Julie Benz) will find their lives upended. Anything could happen … and quite likely will.
Defiance returns for season 2 in June 2014 (yeah maybe leave that one out of your PVR for now)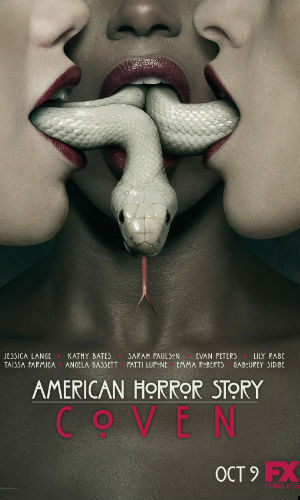 It's reset time again and this season the action moves from the creepy asylum of season 2 with its criminally insane patients, former Nazis, blackmail, aliens and calculating nuns to New Orleans. If you don't think they couldn't possibly top the twisted drama of Asylum, then think again. Season 3 will include incest, witch hunts, slavery, voodoo and slavery … oh my! Not for the faint hearted but worth taking the time if you value imaginative drama with a dark side.
American Horror Story: Coven returns on Wenesday 9 October at 10/9c on FX.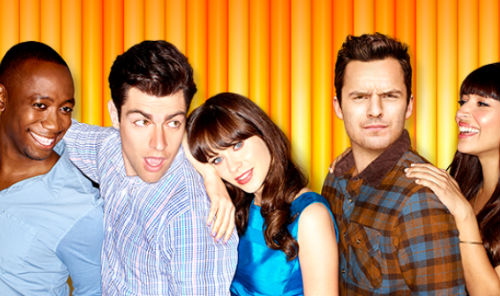 What an ending! Cece's (Hannah Simone) wedding didn't quite go to plan; that is to say she didn't end up getting married, Schmidt (Max Greenfield) knows its because she loves him but weirdly he can't commit to her, Winston (Lamorne Morris) got caught in an air duct with a badger and Nick (Jake M. Johnson) and Jess (Zooey Deschanel) drive off into the night determined to make their new relationship work. Got all that? Then off to Mexico you go because that is where season 3 kicks off. After a few right turns too many of course.
New Girl returns for season 3 on Tuesday 17 September at 9/8c on Fox.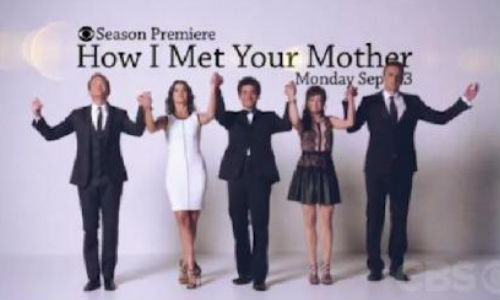 Yes we finally know who the mother is! If you remember, and I know you do, season 8 finished with the big, if brief reveal of Ted Mosby's (Josh Radnor) future wife played by Cristin Milioti, yellow umbrella firmly in hand, and now we get to spend the ninth and sadly final season of this hilariously offbeat comedy getting to know her right along with Ted and the gang. While it will be bittersweet to see it all end, the show is ending on its terms and with the sort of finish we all wanted.
How I Met Your Mother returns for its 9th and final season on Monday 23 September at 8/7c on CBS with a special 1 hour episode.
Obviously there are a lot of other shows coming back. Which show/s are you most looking to seeing again and why?