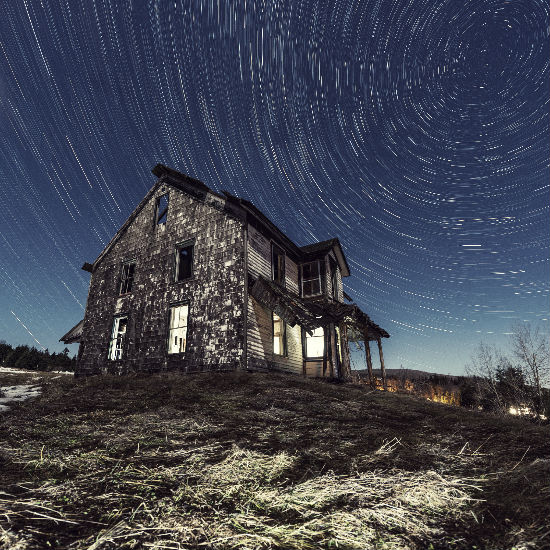 This year is shaping up as another banner year for science fiction with a host of releases on the schedule including Christopher Nolan's Interstellar (6 November AU/7 November USA), UK production The Machine (25 April USA), Dawn of the Planet of the Apes, Transcendence, The Prototype (date unspecified) and even the gay-themed
* For an extensive list of science fiction and fantasy releases, check out io9
It seems that science fiction has finally moved back into the mainstream after quite of number of years in the backwaters of moviedom, a trend that mirrors the resurgence of the genre on TV too with everyone from CW (The 100, The Tomorrow People) to a resurgent syfy (Defiance, Helix) and even TNT (Falling Skies) and NBC (Revolution) getting in on the act.
And why not?
Science fiction is a genre that lends itself nicely to exploring a whole host of social issues, it gives filmmakers the ability, if they so choose, to be both stridently intellectual and bombastically blockbuster simultaneously, and it transports audiences, weary of the day to day slog, to worlds far away and far into the future.
There are three in particular, apart from the titles listed above, that I am looking forward to seeing greatly and as luck would have it, all have released new poster or trailers in the last couple of weeks or so.
Stand back and be prepared to be transfixed.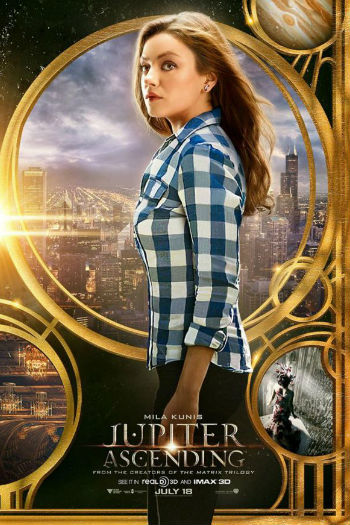 SNAPSHOT
Jupiter Jones was born under a night sky, with signs predicting that she was destined for great things. Now grown, Jupiter dreams of the stars but wakes up to the cold reality of a job cleaning other people's houses and an endless run of bad breaks. Only when Caine, a genetically engineered ex-military hunter, arrives on Earth to track her down does Jupiter begin to glimpse the fate that has been waiting for her all along—her genetic signature marks her as next in line for an extraordinary inheritance that could alter the balance of the cosmos.
(synopsis via official Jupiter Ascending site)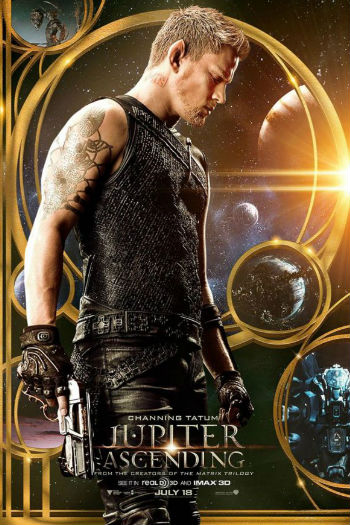 Jupiter Ascending, the latest larger-than-life blockbuster from the Wachowskis (Cloud Atlas, The Matrix), is a rags to riches story on a galactic scale with bitter rivalries playing out on a grand soap operatic scale.
Everything from the just released posters to the new trailer suggest a movie that is visually, thematically and narratively epic, a trademark of all the Wachowskis movies which always come complete with a fearsome intelligence, a passion for storytelling and a sense that you walked into a fully-formed world that lives, breathes and exists, and is not simply the product of someone's imagination (although clearly that is very much at work too).
The finished product may not always be the impressive sum of all these well thought parts – the less said about the second and third instalments of The Matrix trilogy the better – but more often than not the talented siblings deliver and deliver brilliantly, and I am expecting Jupiter Ascending to fulfil the promise shown in this breathtaking trailer.
Jupiter Ascending opens in USA on July 18, 2014 and July 24, 2014 in Australia.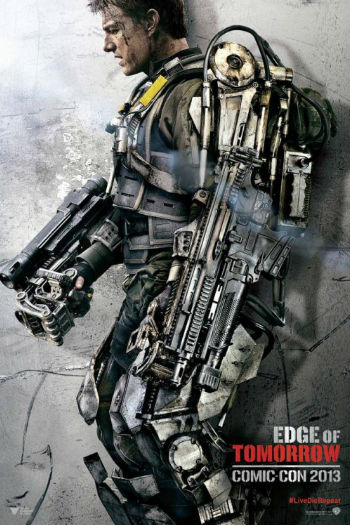 SNAPSHOT
The epic action of Edge of Tomorrow unfolds in a near future in which an alien race has hit the Earth in an unrelenting assault, unbeatable by any military unit in the world.

Lt. Col. Bill Cage (Cruise) is an officer who has never seen a day of combat when he is unceremoniously dropped into what amounts to a suicide mission. Killed within minutes, Cage now finds himself inexplicably thrown into a time loop—forcing him to live out the same brutal combat over and over, fighting and dying again…and again.

But with each battle, Cage becomes able to engage the adversaries with increasing skill, alongside Special Forces warrior Rita Vrataski (Blunt). And, as Cage and Rita take the fight to the aliens, each repeated encounter gets them one step closer to defeating the enemy.

Based on the acclaimed novel All You Need is Kill by Hiroshi Sakurazaka.
(synopsis via comingsoon.net)
The poster may be of Comic Con 2013 vintage but the newly released trailer for Edge of Tomorrow is brand spanking new and beautifully showcases this film which features Tom Cruise is yet another of the overwhemed but not fatally everyman roles he does so well.
It also shows him not dying repeatedly, or rather dying and rising again in an endless loop reminiscent of Jake Gyllenhaal's turn in 2011's Source Code, where every loop through the same sequence of events instructs and informs to the point where he is the sum of all his slightly different experiences.
Screenrant commented upon the veteran actor's propensity for roles that leave him mortally intact this way:
"There are some actors – Sean Bean being the most notable examples – who have movie death scenes down to a fine art. At the other end of the spectrum, Tom Cruise has the lucky habit of surviving almost all of the movies he's in. He's survived being electrocuted. He's survived being poisoned, having his throat cut and being dumped in a swamp full of alligators (in that order). In one movie he fought as part of an army where every single soldier except for his character was killed. Tom Cruise is very resilient.

It's quite fitting, therefore, that the plot of Doug Liman's upcoming sci-fi action movie Edge of Tomorrow revolves around Cruise's character, Lt. Col. Bill Cage, living his own personal Groundhog Day in his first ever battle against invading alien forces, where every day he is killed in the fighting only to wake up again the next morning."
Edge of Tomorrow takes an exciting concept and uses it well, if both this trailer and its predecessor is any guide, and as one of the few people who it seems enjoyed Cruises's last much-maligned sci-fi effort Oblivion, that he also lived through nicely thank you very much, I am looking forward to seeing him in action in an hyper-reality setting once again.
Edge of Tomorrow opens in Australia on June 5, 2014 and in USA on 6 June 2014.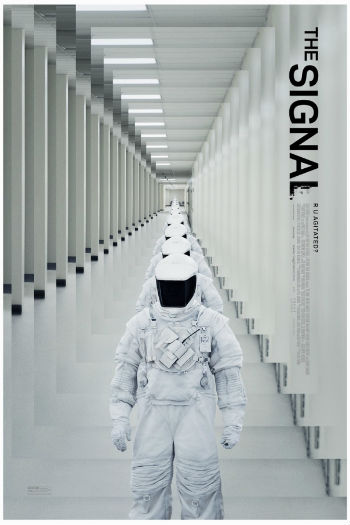 SNAPSHOT
Three college students on a road trip across the Southwest experience a detour; the tracking of a computer genius who has already hacked into MIT and exposed security faults. The trio find themselves drawn to an eerily isolated area when suddenly, everything goes dark. When one of the students, Nic, regains consciousness, he is in a waking nightmare… (synopsis via comingsoon.net)
The Signal may not have made it into general release just yet but we have some sense of what kind of film it will be thanks to its midnight screening at this year's Sundance Film Festival.
This generated the expected slew of reviews which varied from Variety's pronouncement that the film is "is a sci-fi head trip better appreciated for the journey than the destination" to Indiewire's comment that while "[William] Eubank's talent for creating impressive worlds with few resources is the movie's strongest aspect, but the concept feels like a never-ending exposition of technique without sufficient depth."
The prevailing critique seems to be "cool idea, not so great execution" but I am still prepared to give the film, which comes with a cleverly seductive and eerily unsettling promo campaign of Helix-like posters and atmospheric trailers that give a sense of what is to come rather than spilling all the details (a rarity in today's reveal-all shorts), a shot given the premise on which it is based.
The Signal opens in USA on June 13, 2014 (no Aussie release date at this time).