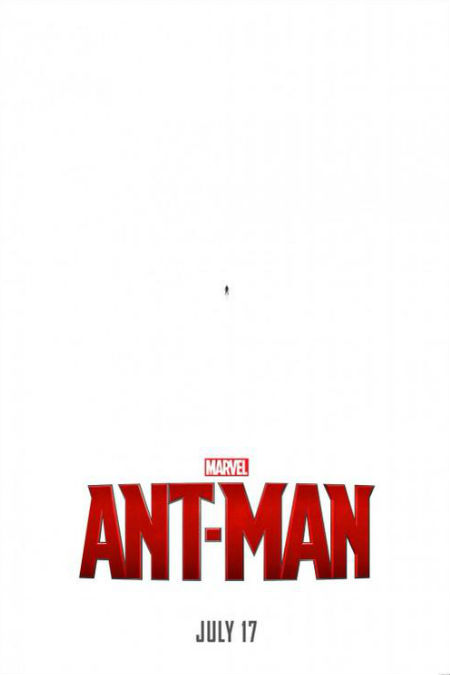 SNAPSHOT
The next evolution of the Marvel Cinematic Universe brings a founding member of The Avengers to the big screen for the first time with Marvel Studios' Ant-Man. Armed with the astonishing ability to shrink in scale but increase in strength, master thief Scott Lang must embrace his inner-hero and help his mentor, Dr. Hank Pym, protect the secret behind his spectacular Ant-Man suit from a new generation of towering threats. Against seemingly insurmountable obstacles, Pym and Lang must plan and pull off a heist that will save the world. (official synopsis via Screenrant)
As I have been quick to admit in the past, I was not the sort of boy who grew up devouring superhero comics.
It's not because I didn't think they were worth my time or didn't find the idea of them enthralling; for whatever reason, lost to the mists of time and safari suits and Thunderbirds re-runs, I just didn't.
One upside to this inadvertent pop cultural oversight growing up is that pretty much every time Marvel debuts another one of their characters for the big screen I am surprised and delighted at the great lengths they went to back in the day to create characters who weren't your average cookie-cutter superheroes.
In this case, an ex-master thief, family man turned hero-of-the-day Ant-Man played by the endearing, highly-talented Paul Rudd ( who frankly could play anything and I'd watch him) who is recruited by a reclusive multi-billionaire genius – that is at least a constant, the Greta Garbo-esque "I want to be alone" benefactors – Mr Pym (Michael Douglas), who was also once Ant-Man back in the day (explains the enjoyably retro look to the suit) to fight evil wherever it may occur as a very small but super-strong superhero named Ant-Man, who displays the kind of humour that made Iron Man and Guardians of the Galaxy such a joy to watch:
"One question … is it too late to change the name?"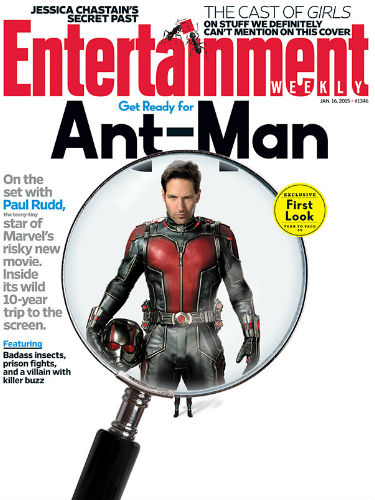 It sounds, on paper at least, gloriously far fetched as a concept, but that's what I like about many of the Marvel characters – they're fantastically over the top in just the kind of way you'd expect a superhero to be.
Yes they have issues, like their D.C. counterparts but not in that brooding, get-me-a-therpaist-stat way that is so exhausting.
There's crime fighting too, of course, but with tongue very firmly planted in cheek and an eye on the fact that while it's all very serious change-the-world stuff, it's also engagingly fun and just a little silly; it's that grounded-ness, that postmodern before it was trendy mindset that makes Marvel's characters, on the whole, so very appealing.
And Ant-Man fits very much into that mold, which is why the casting of Paul Rudd, who stars alongside Evangeline Lilly, Corey Stoll, Bobby Cannavale, Michael Peña, Abby Ryder Fortson and Judy Greer, is such a genius move.
Fron the little I know of the latest possible addition to the Marvel Avengers universe – he is a founding member apparently in the comics though not for some reason in the movies – Paul Rudd IS Ant-Man, bringing an appealing mix of can-do attitude, aw-shucks ordinary family guy and regrets-I-have-'em angst that seems to characterise the tint but powerful superhero.
It all adds up to another winning onscreen character from Marvel, who, propelled by what looks like a witty, imaginative script and a cast of top-rate actors, looks like being the same kind of megahit drawcard that Guardians of the Galaxy was in 2014.
Ant-Man opens in Australia on 16 July 2015 and USA on 17 July.
Now, at first there was an appropriately teeny-tiny teaser trailer for a film about a microscopically-small superhero …
And then a slightly longer itsy-bitsy teaser trailer befitting its diminutive hero …
And finally, behold here is the full-sized, super-duper big all the action you could want trailer  (check out a brilliant breakdown of it via Screenrant) …