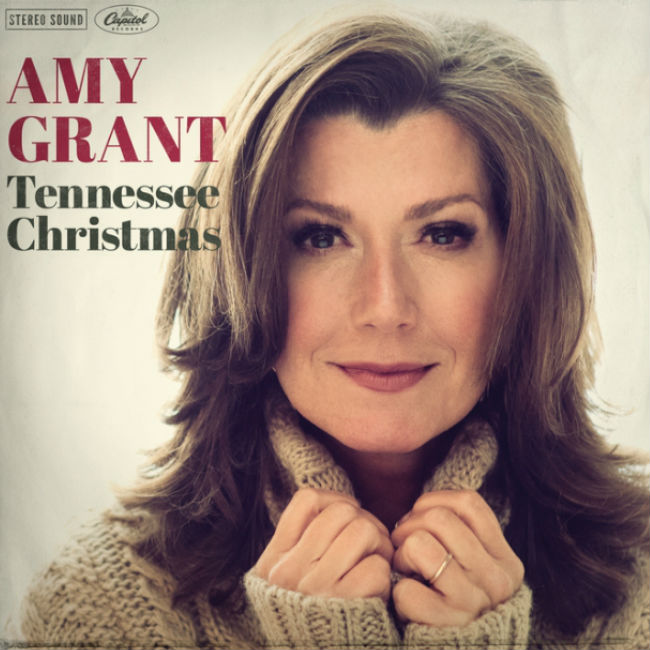 It would be a rare person indeed who would describe Christmas as a quiet, reflective time of the year.
But there's something about Amy Grant's fourth Christmas offering – it follows 1983's A Christmas Album, and A Home For Christmas and A Christmas to Remember (both 1990s releases) – that draws you into the intimacy and quiet of the kinds of family Christmases that the artist has long championed.
Indeed, listening to songs such as "Tennessee Christmas", the classic Christmas track Amy Grant released on her first Christmas album and which she has recorded, appropriately enough for Tennessee Christmas with all the warmth and affection for the festive season in her home state that you could ask for, it's easy to feel as if the bustle of shopping malls and the pell-mell rush to get to endless social engagements is a million miles away.
You get the intention this is deliberate as song after song such as "Melancholy Christmas" and "December", all tinged with a relaxed country feel and an empathy for those who don't enjoy the rich family Christmases that the Grants do, slow proceedings right down.
This is not necessarily the album you would throw on if you're looking for a jaunty musical accompaniment for a Christmas party or tree decorating.
While classic Christmas carols as "Joy to the World" and "O, Come All Ye Faithful" do make an appearance, they too have been given a laidback vibe in keeping with the original tracks which form the bulk of this new collection of soon-to-be festive favourites.
The intent behind Tennessee Christmas seems to be to draw people into the sort of quiet, precious moments where you're having a conversation with a loved one over a cup of cocoa or gazing out the window watching snow fall. (Clearly not something that happens in Australia but to be fair, Grant has recorded this album with a cosy Southern Christmas in mind.)
All this quietude doesn't mean that an Amy Grant Christmas is an inert, unexciting affair.
In fact, songs like  "Still Can't Sleep" underscore just how much giddy childlikeness remains in the heart of a singer who has always winningly worn her heart on her sleeve.
In this song Grant beautifully captures the kind of tremulous excitement that courses through your veins when you're a child, that delightful sense of anticipation that grips you so tightly and unrelentingly that sleep can't compete with the fact that Christmas is just a few hours away.
Even if you no longer believe in Santa Claus, the knowledge that you'll have presents underneath the tree and in your stockings, that you'll get to spend the entire day with your family and close friends and that for one magical day everything will feel untrammeled, uplifted – this is not the case for everyone of course but Grant is wise enough to acknowledge this too with compassion and understanding – and ripe with possibility.
Tennessee Christmas beautifully bottles both this sense of looking forward with eager anticipation and being content in the festive moment, holding them in a perfect, deeply appealing tension that gives a luminous romanticism and grounded loving reality to her album.
It may not be the kind of album that you throw on as you excitedly select the ornaments that will grace the tree or as you eat a fruit mince pie or two but it most certainly will the one you play to remind yourself about what's really important about this most wonderful time of the year.
And I suspect as you seek temporary respite from the laughter-filled chaos of the season, that you will return to Tennessee Christmas over and over, warmed by Grant's earthy, emotive voice, and her vision of an inclusive family Christmas that celebrates everything we hold dear about the season in a way that gives you pause to breathe and truly appreciate what a special time of the year it is in so many ways.