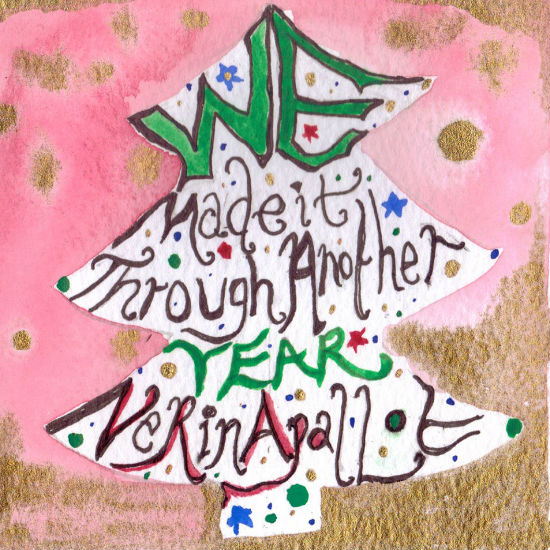 There is a fitting wistfulness to Nerina Pallot's just released Christmas EP We Made it Through Another Year.
Not so much because of the British artist herself whom I have found over the course of many LPs and EPs, and in everyday Twitter conversation, to be every bit as joyfully upbeat as she is quiet and contemplative.
No, the reason the air of slightly melancholic reflectiveness is apropos is because Christmas, for all its gaily decorated trees and buildings, its bright sing-songy carols and its endless parties, is often a time when people stop, even amidst the frantic hum of the season and think upon absent friends, family and lovers, or a change in circumstances, usually for the worse alas.
You will never reference to this in the ceaseless, and often highly enjoyable procession of movies, and made for TV specials, all of which accent the fact that it is time for miracle endings, happy ever afters and life-changing moments.
The fact that someone may be introspective in any way is barely remarked upon which is why it is such a good thing to have intelligent, emotionally insightful artists like Nerina Pallot to step into the thematic breach.
As the title implies, the EP tends towards the "Phew we made it!" end of the spectrum, the sense that we have survived another busy, amazing, stressful, scary, wonderful year and let's pause for one moment in the festive swirl to ponder what has been wrought.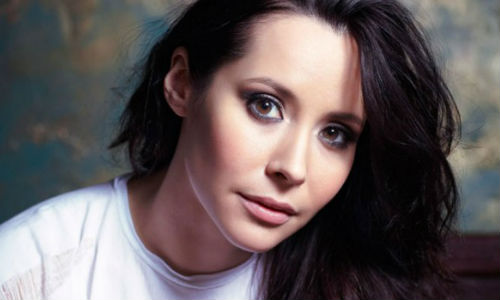 The EP kicks off with an upbeat rock 'n' roll influenced number "I Know What You're Doing For Christmas" which amidst all the parties and the drinking and fun reflects on the fact that uppermost in mind during the festive season will be the fact that someone she cares about deeply won't be with her.
"If only you knew I'd be thinking about you this Christmas, yeah yeah
I'll be thinking, I'll be thinking of you yeah"
It's a raw song, emotionally and musically, and for all its raucous bounciness, manages to encapsulate the feeling that no amount of trips to the pub will make up for the absence of someone you care about.
The pace is dialled back a notch on the almost New Orleans-esque jazzy cabaret sounds of "We Made it Through Another Year" which conjures up an image of Nerina Pallot and husband/producer Andy Chatterley lying back on a couch exhausted, snuggled close, pondering the fact that they survived the year gone past and what that really means.
It's a marvellous reflection too on what really matters in life once all the busyness, commotion and incessant demands have been stilled and you actually have time to think.
"Don't need things, don't need stuff
Just to be alive, well that's gift enough
Look at us baby we made it through another year."
The final three songs fall into what I like think of as the snow falling outside the window, eggnog in hand, late at night trio.
"Christmas Lullaby" is an contentedly beautiful piano-drive ballad where a parent assures their child that "in the dawn of the early Christmas morn, you'll wake to your hearts desires".
It is a song of rare and fragile beauty, Pallot's voice soaring and falling throughout, her words softly reassuring and you can imagine even the most excited child in the world, barely able to sleep with Santa's arrival imminent, drifting off to a sugar plum-infested dreamland with this dreamy song being sung to them.
"Blue Christmas" reflects on the fact that even with the snow falling, lights going up across town and jingle bells a-ringin', that it's possible to feel alone and very much cut off from the festive spirit.
Knowing that won't change till the day "I'll kiss my prince and he'll be true" and knowing too that the dream feels a long way from passing into reality, she remains blue, a spectator on everyone else's happiness.
It taps heavily into a 1950s jazz-influenced sound, the traditional big band so redolent of this time of year, which is why it is used on so many Christmas albums.
Pallot used it effectively as a counterpoint to the melancholic wishing of the lyrics, words that very much reflect her sensibilities at Christmas as she admitted in this interview with thefourohfive.com:
"I'm always into the melancholy Christmas songs. Although, I do like that Mariah Carey one, I have got a soft spot for it. But I usually like the ones about shit going down at Christmas."
"I Wish", which closes out the EP, is a simply beautiful guitar-driven song, with Pallot's mellifluous voice front and centre as she wistfully remembers what a dearly departed loved one used to love to do at Christmas.
While it cherishes the fact that Christmas is still a much-cherished time of the year, especially with a child to share it with, there is still an understandable sense of sadness that this person isn't there to make it richer still.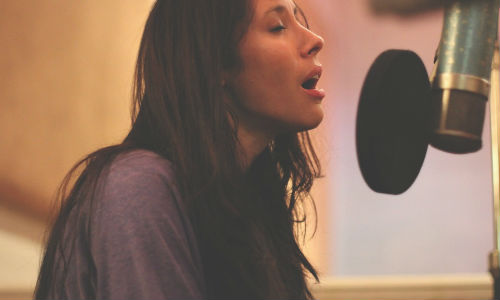 It is a fitting song to end on, nicely bookending the EP, which dares to make mention in almost every song that Christmas is not always the stuff of Currier and Ives, and Hallmark; that it can also be a time of pensive reflection and melancholic regret.
That doesn't mean that We Made it Through Another Year is a desperately dismal collection of songs.
Far from it in fact, with the beauty of the music and the intelligently articulate sense of how the season really feels, making it feel like the most realistic, and thus ultimately, most uplifting, Christmas album of the year.