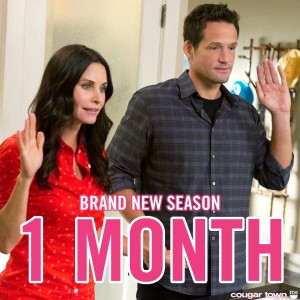 Yes its back soon my friends and while it's likely some time till it's on the air in Australia, the fact that it's back on the TV at all warms this fanboy's heart.
As does some soft, mellow red wine but hey, that's another story completely.
One thing I am thoroughly enjoying with the lead up to the show's series 4 launch on new station TBS is that the entire social media has been so well executed.

It's been consistent, well thought out and entirely in keeping with the tone and feel of the show, which if you're a fan is enormously appealing because it seems less like advertising than a long extended extra-special between series episode.
Which is just what you want when you're missing one of your favourite shows.
So well done everyone!
* Here's another instalment in the adventures of Brad and Emily, the new writers on Cougar Town who are interviewing each member of the cast one by one. The results are hilarious.