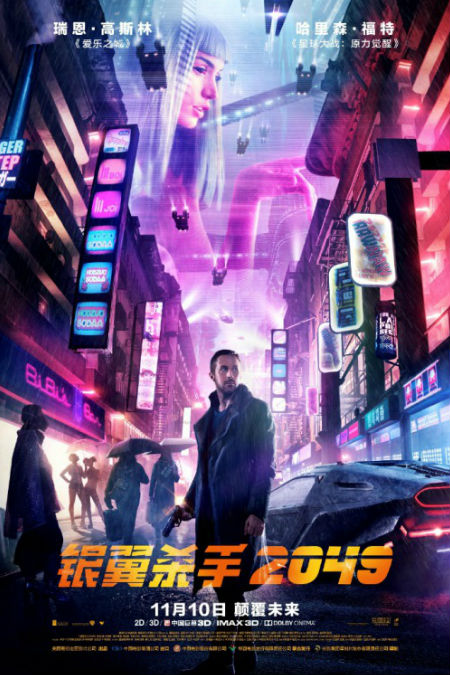 SNAPSHOT
The comic series will continue to unravel the future-set continuity of the Blade Runner universe, picking things up after the events of the long-awaited 2017 movie sequel, director Denis Villeneuve's Blade Runner 2049, which followed the exploits of replicant blade runner K (Ryan Gosling), whose circuitous existential crisis leads him into the crosshairs of a radical group of replicant revolutionaries, steering him on a path that pairs him with original movie protagonist Rick Deckard (Harrison Ford). The events of the sequel saw a major evolution in the duality between humans and replicants, leaving things on an intriguing cliffhanger. (synopsis (c) Den of Geek)
I was relatively late to the marvellously moody world of Blade Runner – OK try really late, only watching Ridley Scott's 1982 masterpiece in 2017 ahead of the release of the equally-as-masterful Blade Runner 2049 – but once there, I was enraptured and enthralled by cinema that satiated the senses, satisfied the mind and went a long way to owning the heart too.
This is science fiction that is both cerebral and deeply human, that rare mix of spectacle and accessibility that says something profound without collapsing under the weight of its own self-importance.
Given the relatively poor performance of Blade Runner 2049, a criminally-sad under-appreciation of a masterful piece of cinema, my hopes for any sort of continuation of the story, and there is a rich and deep capacity for one, was pretty slight.
Read non-existent.
But as the good folks of Den of Geek have revealed, there will be a sequel and it will be in comic form:
"A Blade Runner comic book series is officially in the works, set to arrive as a written collaboration between Blade Runner 2049 screenwriter Michael Green (who earned a Best Adapted Screenplay Oscar nod for Logan, having also worked on genre offerings like Alien: Covenant, and TV's American Gods,) and comic book writer Mike Johnson (of the recent Supergirl revival, Superman/Batman and the Star Trek franchise)."
But that is not the end of it, my sci-fi dystopia loving friends, not by a long way:
"The details don't stop there. Titan [Comics] and Alcon [Media]'s collaboration on the Blade Runner comic series will serve as the launch pad for a new line of comics and graphic novels. Interestingly, lest anyone think that these stories will be negated in pre-Disney Star Wars Expanded Universe style, the companies have confirmed that the comics will be part of the official canon of the films."