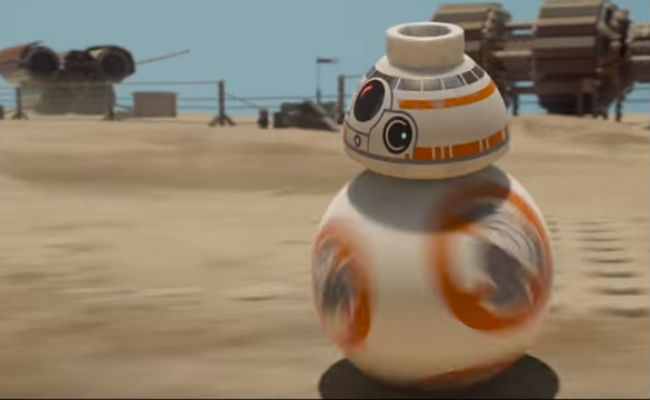 SNAPSHOT
The No. 1 LEGO® series triumphantly returns with a fun-filled, humorous journey based on Star Wars: The Force Awakens, The game also features exclusive playable content that bridges the story gap between Return of the Jedi and The Force Awakens. (official synopsis via Laughing Squid)
Let's face it – while Star Wars: The Force Awakens has way more humour in it than you might expect (thank you Finn and BB-8 for the most part), it is not really a comedic tour de force.
Fair enough. It was never meant to be, what with the dark side of the Force rising up again, a villain way more layered, unstable and hence more scary than Darth Vader in the offing, and all sorts of dramatic goings-on that cannot be revealed lest the Spoiler Police come and fetch me.
But that doesn't mean to say you can't have SOME fun with it, and fun is most definitely what LEGO has, throwing in all sorts of visual gags in the trailer for the new LEGO Star Wars: The Force Awakens video game.
The trailer is quite simply a Millenium Falcon-sized hoot and half featuring everything from BB-8 coming a-cropper on the sand and Rey speeding into town on a landspeeder with a "BB-8 onboard sticker" slapped to the side.
It's an hilarious parody of the first trailer released for the film, proving that while the movie itself is deservedly a largely serious business, that it is possible to have some fun with it all too.
LEGO Star Wars: The Force Awakens releases 28 June 2016 on all major platforms.