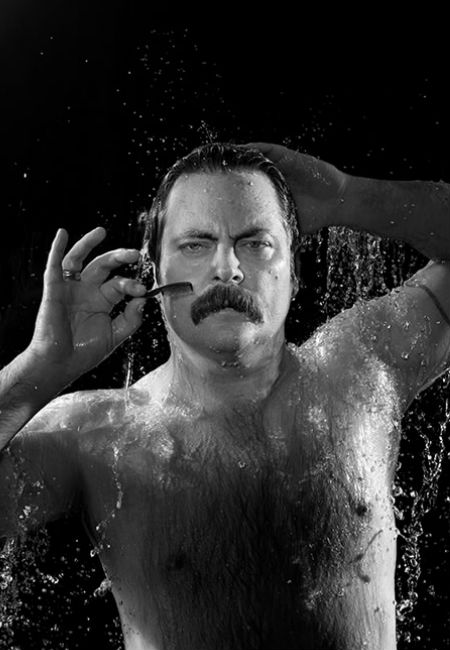 Proving once again that he is not just a ruggedly handsome face, although he is that and more, Nick Offerman has joined up with mademan.com to record a Public Service Announcement for Movember,  a month long celebration of all things upper lip hirsute to raise funds in support of promoting men's health.
It's a vitally important and more than worthy cause that everyone should be supporting but there's nothing to say you can't also have some fun with it too.
In this video, in which Offerman says that growing a moustache can give you "confidence", "faith in the criminal justice system" and yes, even "telekinesis", he does a Stachedance, as it's being termed to Irene Cara's 1983 mega hit "Flashdance … What a Feeling".
And it is gloriously, hilariously, ROFL-ing good.
Trust us, you will fall in love with Nick Offerman, moustaches and you might even develop the power to move objects with your mind (not guaranteed) by the end of this awesomely piece of mo' lovin'.
And most importantly, you may just find the urge to support Movember in the process which I know men everywhere will appreciate greatly.
(source: laughingsquid.com)