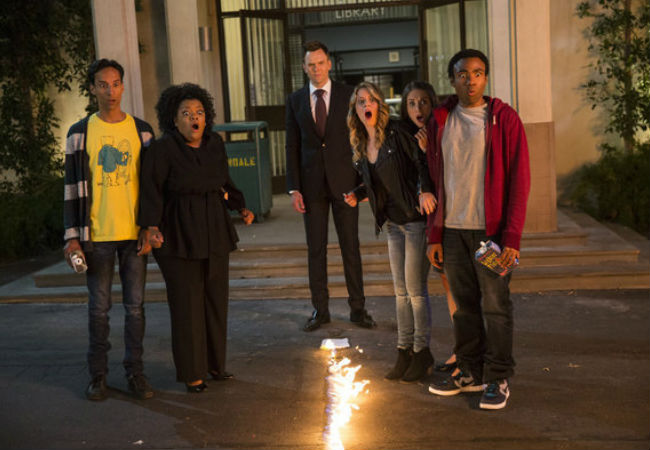 Much like Bigfoot, alien abductions and the idea of substantial news coverage from a commercial network that doesn't include diet tips or reports on insurance scams, you might have begun to wonder if season 5 of Community actually existed, or would find a place in NBC's schedule.
Well wonder no more!
For though it feels like about a thousand semesters have passed since news broke that Dan Harmon was returning to the show he created – he sat out a lacklustre if entertaining at times season 4 after a dispute with Sony who produce the show for NBC – and Community would be back for an unexpected, if hoped for, fifth season, it is returning to the small screen with a double episode of Greendale quirkiness on 2 January 2014 at 8pm.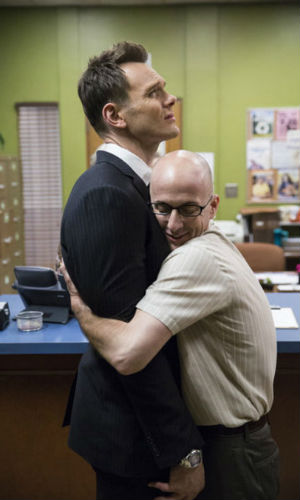 Let the human beings rejoice!
As "proof of life" that they have actually filmed the 13 episodes that make up the season, 20 images have been released that show (source: hitfix.com), among other things the return of Rob Corddry as Alan Connor (Jeff Winger's old law firm nemesis/frenemy) and the introduction of Jonathan Banks (Breaking Bad) as a supremely butch, scary-looking new professor, Buzz Hickey, who according to tv.com, has a "background in police and military work".
There are also some intriguing shots of Annie (Alison Brie) with a board on which is suspended a dead rat on a rather hefty knife and the ominous block letter words "You're Next" and a rather messed-up Abed (Danny Pudi) who looks like he got rather too close to a minor explosion of some kind.
Sadly there are all too few shots of Troy (Donald Glover) who is only appearing in a handful of episodes this season, so he has more time to pursue his burgeoning music career.
It all presages what looks like a wonderful return to form for Community and I can't wait to see where the show heads this coming season.
And of course that it gets enough support to score the much longed for #sixseasonsandamovie.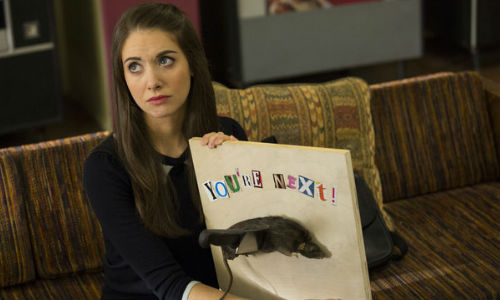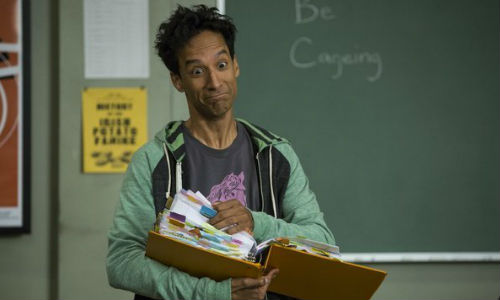 * You can see all 20 photos at hitfix.com.