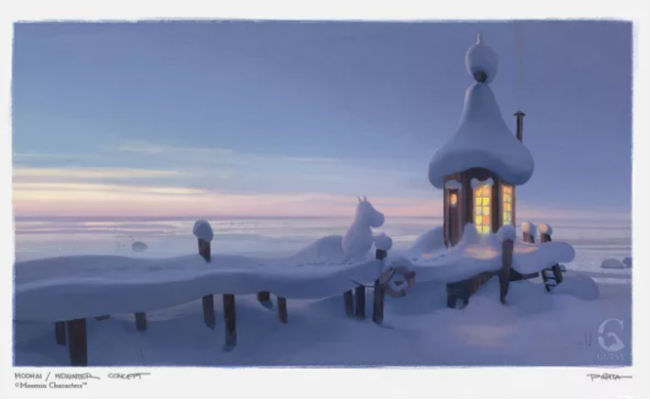 The Moomins, Finn Tove Jansson's delightfully philosophical creations who have been making our lives infinitely richer since 1945, will be given a new animated lease on life courtesy of an overwhelmingly oversubscribed Indiegogo campaign by Finnish company Gutsy Animation.
The pitch, which aims to deliver 13 new 22-minute mixed CGI/hand-drawn episodes by the first half of 2019, was wildly successful, attracting 127% of its stated goal of $USD 200,000, a reflection no doubt of how much the Moomins are treasured by legions of people young and old. (You can count me in that number, a fan since my earliest days, entranced by their peaceful, perfect world where people were valued and difference was not a dirty word.)
It's not surprising that they have remained popular with their message of love, inclusiveness and respect for nature and others resonating still, especially in a world as riven by hatred and extremism as ours unfortunately seems to be.
The Indiegogo even made reference to this message when they wrote about the history of the Moomins and how relevant they are all these years later:
"In 1945 The Moomins and the Great Flood was published in Finland by the Finnish writer and illustrator Tove Jansson. Inspired by the fantastical adventures she read as a child, by the likes of Jules Verne, it first introduced the world to the Moomins – a curious, friendly type of troll. Their ancestors supposedly lived behind the round, tall ceramic stoves typical in the Nordic countries. The Moomin family settles in an idyllic valley – a magical and exciting place, it is their whole world. Eight further Moomin novels were to follow, along with four picture books and a long-running comic strip. In the decades since, the growing worldwide popularity of the Moomins has spawned plays, theme parks, merchandise, TV series and films. Today the Moomins are more popular than ever, and their core values of courage, respect for nature, good humour and tolerance have never been more vital."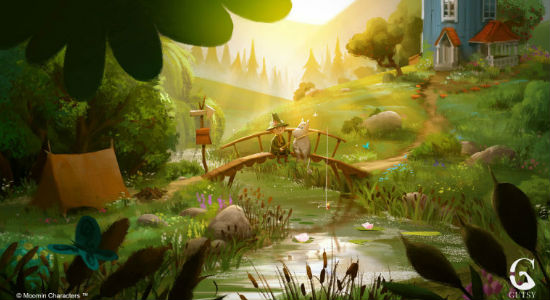 The return of Jansson's idyllic Moomins to TV follows a series of books, a comic strip, films, animated TV shows from the '80s and '90s with Gutsy promising "innovative new television animation, which will help bring Moomin to a new generation …with each episode is based on an original storyline or incident from the novels and comic strips."
The writing and production is in stellar hands with Oscar winner Steve Box serving as director and head writer, Emmy winners Mark Huckerby and Nick Ostler as co-head writers and BAFTA-winner John Woolley as the producer.
The voices of Moominpappa, Moominmamma and Moomintroll will be courtesy of the equally impressive line-up of Matt Berry, Rosamund Pike and Taron Egerton respectively, with Richard Ayoade as The Ghost and Kate Winslet as "spick and span" Mrs Fillyjonk, and Warwick Davis, Will Self and Akiya Henry also joining the cast.
The entire series looks and sounds absolutely delightful, particular since the company, with the involvement of Jansson's estate, aren't shying away from the complexity of Jansson's work which talked about some fairly substantial issues, informed by the author living through the barbarity and immoral senselessness of World War Two.
The Moomins were designed as an idealistic counterpoint to this dark period in human's chequered history and while they live in an idealised peaceful world, it is one that is not untouched by the problems of our own.
The sad part is that the world is once more spiralling into extremism and hatred, but at least the Moomins are with us now to remind us that there is an alternative, a rich, wonderful tolerant, caring alternative to that horrible trend, a reminder that will only grow ever stronger when the new TV series arrives.
(sources: Digital Spy, NME)