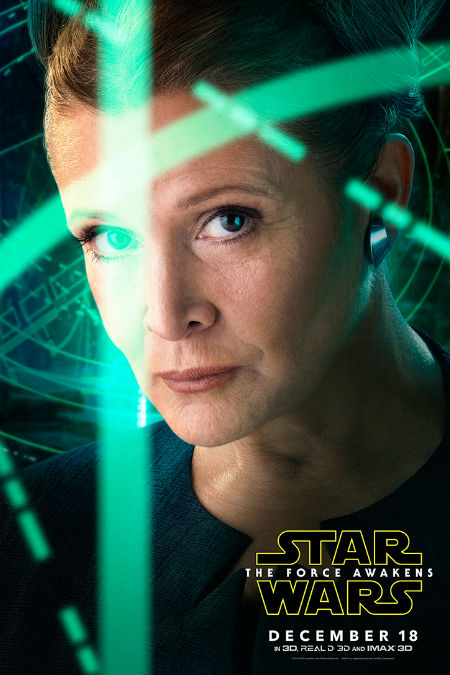 Unless you are stuck on a rock, or under it, floating somewhere in the far reaches of the galaxy, you'd have no doubt heard there's a new Star Wars movie in the offing.
Oh hell, I'm sure that even in the remotest parts of the Outer Rim Territories moviegoers must know that Star Wars: The Force Awakens is coming in December (yes, I am seeing it opening day; and yes, I'm crazy keen) and is set to dominate cinema in a way no other film has this year, or even this decade.
It's a Big Deal and every day brings announcements of new plot points (pretty much all guessed at since the director J. J. Abrams runs a tight, spoiler-free ship), new tie-in products and all kinds of other goodies.
The latest pieces of nostalgia-stoking wonder are the just-released characters posters, many of them sent out into the big, wide Star Wars-hungry world by the likes of Carrie Fisher (Princess Leia), Daisy Ridley (Rey) and John Boyega (Finn).
No doubt they will be dissected like crazy for any hint of what's on offer in the film, but frankly it's enough for me, a fan boy since 1977 when my mum took me to see what is now the 4th film, A New Hope, to just glory in these screen-filling, beautifully-realised posters.
The Force is indeed strong with the poster designers.
Oh, and yep, still no sign of Luke who remains tantalisingly M.I.A.
Star Wars: The Force Awakens opens 17 December in Australia and on 18 December in USA.