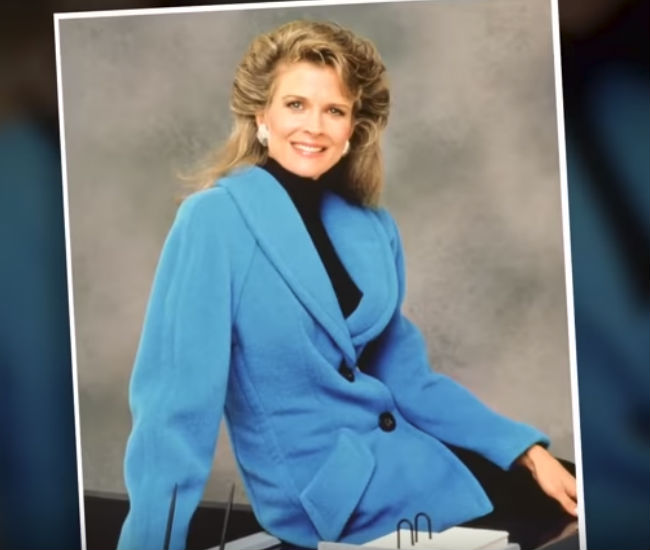 SNAPSHOT
Multiple Emmy Award winners Candice Bergen and series creator Diane English reunite for Murphy Brown, the revival of the ground-breaking comedy about the eponymous broadcast news legend and her biting take on current events, now in a world of 24-hour cable, social media, "fake news," and a vastly different political climate. (synopsis via YouTube (c) CBS)
It's hard to quantify how much I love Murphy Brown.
One of the iconic sitcoms of my younger years, along with Frasier and Mad About You, it is smart, funny, insightful and possessed of one of the most impressive ensemble casts ever.
In short, it has the lot, and news that Diane English's groundbreaking series, and its take-no-prisoners eponymous star Murphy Brown, played with vulnerable sass by the incomparable Candace Bergen, is returning for a 13-episode new series has filled me with delight and a profound expectation that this will be one of those TV show revivals that makes you glad all those new (and old) platforms need lots and lots of content.
CBS has already noted, as does the promo trailer below, that there is no shortage of material to fuel the show – given its anti-Trump bias, Murphy Brown be the reboot to take on the exercrable Roseanne reboot – and you can bet that English who's returning for the revival along with Faith Ford (Corky Sherwood), Joe Reglabuto (Frank Fontana) and Grant Shaud (Miles Silverberg) will find enough content to fulfil the 13 episode order and hopefully then some.
We even get to return to Phil's Bar and Grill, with the attitude-rich owner, played in the original 10 series run by Pat Corley (he died in 2006), replaced by sister Phyllis (Tyne Daly) who looks to have the wit and chutzpah to go toe-to-toe with anyone who walks in the establishment.
The only missing faces are painter Eldin Bernecky (Robert Pastrolli, who played the man who refused to be cowed by Murphy, died in 2004) and Jim Dial (Charles Kimbrough, who is semi-retired) who will be sorely missed; joining the show for the first time, however, along with Tyne Daly, will be Nik Dodani as Murphy's social media director and Jake McDorman as Murphy's grown-up son, Avery.
Will the revolving door of secretaries make an appearance? Of course says ET Online:
"During the show's 10-season run, Murphy was known to have a revolving door of famous secretaries — one of its best running jokes — some of whom included Bette Midler, John F. Kennedy Jr. and Rosie O'Donnell. Bergen hinted that the gag will continue in the CBS update. 'I believe it is, yes!' she said, keeping details of potential famous guest stars close to the vest. 'They're all very covert.'"
Ultimately though having 13 episodes of Murphy Brown in the brave new world of fake news, neo-fascism and social media that is 2018 should help ease the pain, and remind us while we're laughing, that a free and critical press is essential to a fully-functional democracy.
I doubt the revived sitcom will let us forget the fact, once again, reuniting brilliant characterisation, stinging wit and penetrating insight to impressive effect.
Just remember to "shut the door!"
Murphy Brown season 11 airs this fall (autumn) on CBS.