Henry Wordsworth Longfellow once observed that "Music is the universal language of mankind."
Never has that been truer than in the second decade of the 21st century where digital technology has allowed music artists across an ever-splintering multiplicity of genres, whether they be an emerging band in Brooklyn or a bedroom-recording soloist in Bhutan, to release their music to the world, and eager music fans to download and listen to it.
People everywhere are discovering and embracing music that would have previously never even crossed their radar, creating a shared experience of discovery even if the old mass shared fandom has largely disappeared, with the exception of artists like Taylor Swift, Coldplay and yes, even One Direction.
Keeping up with all this bounty of wonderful new music of course is a challenge of monumental proportions, with the reality being that it is impossible to ever even less to a fraction of it.
Which is why I have very deliberately worded the headline of this post as "The 10 songs I loved most in 2014" – they aren't necessarily the best songs of the year nor representative of the full spectrum, which is vast, of songs released this year; they are though the 10 songs plus 10 runners-up that truly struck a chord with me this year, that demanded to replayed over and over, that lifted me emotionally or made me really think about what they were saying.
"Chandelier" by SIA
 This moving outpouring of the Australian artist's struggle with addiction was a justifiable hit this year.
Raw, deeply personal, highly dramatic, stirring, it brought home the fact that coping with addiction is a day-to-day proposition, a poignant reminder that there is a cost to the escapist good times, one that can derail your life.
This intensely personal outpouring came with music and vocals so powerful that Pitchfork rightly described it as "a jaw-dropping vocal performance".
As I noted in my review:
"It is quite simply one of the most passionate songs by anyone ever about the ensnaring and pitiless hold of addiction, a song that creeps into the chorus with an almost despairing "1, 2, 3, 1, 2, 3, drink" before exploding into a chorus so intensely emotional that very few people could adequately keep pace with it.

Sia handles it effortlessly, her voice soaring effortlessly into the stratosphere, the pain of personal experience writ large on every note, every last swelling string."
Here's my full review of the album from which "Chandelier" was drawn, 1000 Forms of Fear.
"Heartbreak Dream" by BETTY WHO
This is catchy as all get-out, luxuriant rich pop with a beating heart that has you dancing, feeling deeply and thinking all at once.
It was yet another pop gem from an artist who has used the internet effectively to disseminate her music to the masses, working assiduously to build a dedicated following off the back of her impressive talent:
"A dedicated Twitter user who actively interacts with her fans, Jessica Anne Newham as she's known to her parents, is a musical force of nature, brimming with enthusiasm, joie de vivre and songs that just beg to be played.

"Case in point is her new song 'Heartbreak Dream', a deliciously dark mix of bright, shiny 80s-inspired synth melodies and romantic complexity, infectiously upbeat music with thoughtful, introspective lyrics, that evokes that Scandinavian sensibility, so evident in their music, of balancing the good and the bad, the yin and yang of life."
Here's my full review of the song embedded in Now This is Music #24 (March 7, 2014).
"Crossfade" by GUSGUS
This is a deliciously complex multi-layered piece of pop.
Infused as much with lyrical melancholy as with sheer danceability, the song "announces itself with a bouncing, pulsing beat, gleefully distorted harmonies and a lead vocal that sounds world-wearily exuberant all at once, much like the best '80s New Wave bands."
It makes for addictive, compelling listening from a band that though they have been around since 1995, still apparently have a lot to say yet.
Here's my full review of the song embedded in Now This is Music #28 (May 2, 2014)
"Geronimo" by SHEPPARD
This is an insanely addictive song that stirs the heart and gets you singing along like a manic teenager all while compelling you to leap up and down in time with the insistent, earworm worthy beat, proof that Australia isn't done yet with producing amazing music that the world will want to sing along to.
There is a huge amount to like about "Geronimo" as Vulture Magazine pointed out in their review of the song:
"Relentlessly catchy, with a real foot-stomper of a beat, it's not hard to imagine people belting out "SAY GERONIMO" or "BOMBS AWAY" at the top of their lungs at gigs or singing into a hairbrush if they want to be cliche about it. The instant anthemic quality is something we expect from the band since their track 'Let Me Down Easy' was a resounding success and such a bloody infectious song to boot. With sweet dual vocals from George and Amy Sheppard, a simple yet perfect chorus, thumping drums, gorgeous piano and an acoustic backbone, Geronimo has all the ingredients for an indie smash hit and a great start off point for the band to stake their claim in the overseas markets and in our hearts."
You will not be able to stop singing it, trust me and that is, unlike many other earworm songs, an entirely good and wonderful thing.
"Smile" by GALANTIS
My lord but didn't get this song get me singing and dancing along like a fiend this year.
You honestly can't help but smile as you listen to it, a definite case of life imitating art, a tribute to the coming together of producers Bloodshy, aka Christian Karlsson, and Style of Eye, aka Linus Eklöw who clearly know their way around music that moves the masses.
It's indisputably dance music but with a soul and substance as Stereogum pointed out so well in their review of the song:
"They've got a new single called 'Smile' that bridges the gap between Imogen Heap, Sam Smith, and Calvin Harris. That is to say, it bangs… emotionally. "
And it comes with a NSFW video full to the brim with couples making each other, um, "smile".
"The Duchess" by TĀLĀ
As I noted in my review of TĀLĀ and her immensely evocative, lush, chilled pop masterpiece "The Duchess", "it's a rare day when an artist makes you sit up, stock exactly what you're doing and listen intently to their breathtakingly unique new music … TĀLĀ, a British-based singer/songwriter/musician/producer of Iranian descent, has managed such a feat, shaking away any lingering sense that I have heard everything musical under the sun."
The song is utterly seductively mesmerising with The Ripe rightly observing:
"There's an element of TĀLĀ's Iranian influence haunting among the vocal melody in the very beginning of the track that then completely disappears to build to a contemporary, feel good sound. The uplifting and at times ambient nature of the distorted vocals brings light to the otherwise ominous bass that defines the majority of the track. It's this combination as well as the electronic dance beats that give it such a distinctive sound overall."
And everything she's released since has confirmed that my sit-up-and-take-notice reaction was not a one-off.
TĀLĀ is here for the long haul and I couldn't be happier.
Here's my full review of the song embedded in Now This is Music #27 (April 18, 2014)
"Do It Again" by ROBYN AND ROYKSOPP
Separately Robyn and Röyksopp (Svein Berge and Torbjørn Brundtland) are two of the greatest shining lights of the currently vibrant Scandinavian music scene which means, of course, that together they are a powerhouse to behold.
While every song on their 5 track EP was worth a listen, including the moodily epic grandeur of "Monument", it was the title song "Do It Again", a lamenting of the power of an unhealthy but compelling relationship to make you do things you really shouldn't even if they feel good in the moment, that really made its mark on me.
"'Do It Again', which is anchored by Robyn's intensely heartfelt vocals, a maelstrom of synths and a pounding beat that matches the songstress's achingly passionate voice note for note … is a musically upbeat but lyrically tortured track [that] embodies that peculiarly Scandinavian flair for mixing the buoyant and the blue, the marvellous and the melancholic in one soul-stirring perfect pop package."
And yes it is worth playing again and again and again, unlike the relationship at its centre.
Here is my full review of the EP Do It Again by Robyn and Robyn & Röyksopp
"Breakout, BreakFree" by ÁLI
I first fell in love with the music of Danish/Canadian artist ÁLI back in April, 2013, when I discovered her song "Cocoon", a refreshingly different sound that brilliantly blended opera and pop to intoxicatingly beautiful effect.
The now ardent love affair continued with the song "Breakout Breakfree" which continued her distinctive sound and confirmed that her first single release was no flash in the plan but rather proof of an emerging talent of uncommon singularity:
"Proof that she is onto something distinctively her own, is her newest song "Breakout Breakfree" which thunders along with all the melodic and vocal pop power you could ask for while still incorporating the operatic flourishes that have become her hallmark.

"It is a winner on almost every count, powerfully surging forward with a hard almost tribal synth beat that is never in any danger of overwhelming her crystal clear, beautifully enunciated vocals.

"The bridge builds and builds with goose bump-inducing intensity, amping up the sheer exhilaration of a song that will not be denied and the finish to the song is happily suffused with ÁLI's divinely-inspired soaring operatic flourishes."
Here's my full profile of ÁLI and her song "Breakout, Breakfree" (January 11, 2014)
"Classic (feat. Powers)" by The Knocks
This atmospheric slice of good old-fashioned disco funk by New York-based producer duo The Knocks (B-Roc and JPatt) instantly transports you to Studio 54's star-studded, energy-fuelled dancefloor, as I noted in my original review of the song:
"From the opening countdown 1-2-3 that opens the even-then energetic song to the sweeping funk of the opening bars and the first notes of vocalist Powers aka Crista Ru summertime sultry vocals, "Classic" takes you back to the glory days of disco, with a heavy measure of funk and '90s clubland melodies thrown in for good measure.

"It's well nigh impossible to listen to this song without imagining yourself at some picturesque beach in the south of France, champagne in hand, lost in the music and dancing as if this is the only thing that matters."
You can't help but feel alive, free, abandoned to the music, which it turns out is exactly the response the two talented men wanted to engender in listeners:
"We have found that the best way to successfully traverse the current landscape of the music industry is by releasing music that invokes some kind of emotion in the listener. We want our music to take you to whatever place we were in while we were creating it so that there is a true bond created between the listeners and what they are listening to … With "Classic" we tried to create a well of nostalgic energy that anyone could easily access by simply pressing play."
I'd advise you to press play and let yourself time travel back to the glory days of disco, if only for the three minutes or so the song lasts.
Here's my full review of the song embedded in Now This is Music #38 (September 26, 2014)
"Fightback" by Pomplamoose
What I love most about this song is its enormous reserves of will-not-be-denied energy.
It bounces and surges along, a deliriously uplifting musical tour de force "that demands you dance from pretty much the first bar … barely [pausing] for breath or joyful exuberance throughout its all too short running time."
It's the latest pop gem from talented real life Californian couple, Jack Conte and Nataly Dawn who have delighted me with each and every song they have released, whether it be one of their own songs, a cover or a clever mash-up, since I came across in February this year and waxed lyrical about them in Now This is Music 23 (February 21, 2014) and then just a week later in The delightfully quirky indie joy of Pomplamoose.
Lifted from their uniformly excellent album Season 2, "Fight Back" is an infectious song that will not be denied, a soundtrack to all those times you need a little energy to keep moving forward, further confirmation that finding Pomplamoose has been one of the musical highlights of my entire year.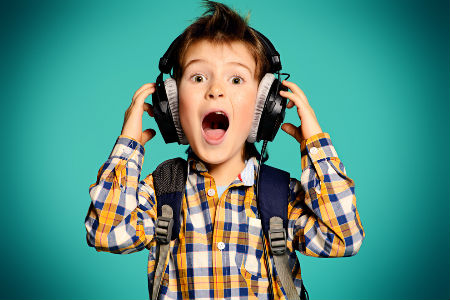 AND NOW WITHOUT FURTHER ADO, HERE ARE THE 10 RUNNER-UP SONGS (IN NO PARTICULAR ORDER THAT HAVE ALSO RECEIVED A LOT OF PLAY TIME …
"Lost & Found" by Katie Herzog
(released 2012 but only found by me this year)
"Can't Sleep" by Vanic X K.Flay
"Don't Tell" by Mansions on the Moon
"Good Mistake" by Mr Little Jeans
Now if you don't have time to listen to all the songs, or a lot of them anyway, that came out this year, DJ Earworm has you covered with his United State of Pop 2014 as Stereogum explains …
"Every year, DJ Earworm releases a massive mashup of the year's biggest hits. The 2014 edition is here, and it's a thing of wonder. "United State Of Pop 2014 (Do What You Wanna Do)" contains traces of Taylor Swift's "Shake It Off," Iggy Azalea & Charli XCX's "Fancy," Jason Derulo's "Talk Dirty," Meghan Trainor's "All About That Bass," Idina Menzel's "Let It Go," Nico & Vinz's "Am I Wrong," Maroon 5′s "Animals," Pharrell's "Happy," Katy Perry & Juicy J's "Dark Horse," Passenger's "Let Her Go," Sam Smith's "Stay With Me," Hozier's "Take Me To Church," Ariana Grande & Azalea's "Problem," MAGIC!'s "Rude," Jeremih & YG's "Don't Tell 'Em," DJ Snake & Lil Jon's "Turn Down For What," the Jessie J/Grande/Nicki Minaj track "Bang Bang," and maybe more I didn't spot. Try to pick out as many as you can — or just enjoy it, because it is enjoyable."
Have fun!!