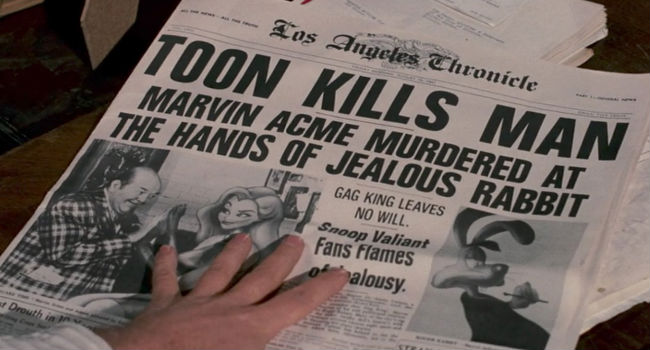 Pop quiz! What a quick, visual, easy to comprehend expositionary device used in movies, particularly the pre-digital ones?
No, not voice-over narration! That is very rarely done well and kinda annoying to boot.
I'm referring to the use of news paper front pages, which effectively convey a ton of information new to audiences, and back up or enlarge something they already know. (My particualr favourite use of front pages was the spinning page that would whirl in from the back of the screen until it was right in your cinematic face.)
Someone with a great love of the newspaper device in movies is Travis Greenwood, the person behind Twitter account Movie Heds which features newspaper front pages from various movies such as Forrest Gump, Ghostbusters, Who Framed Roger Rabbit? and Back to the Future II.
Not only is it fun to be reminded of their existence but it makes you realise all over again what a great plot-advancing or eludicating device they are.
Read all about while you watch it! The best of both worlds …
(source: Laughing Squid)