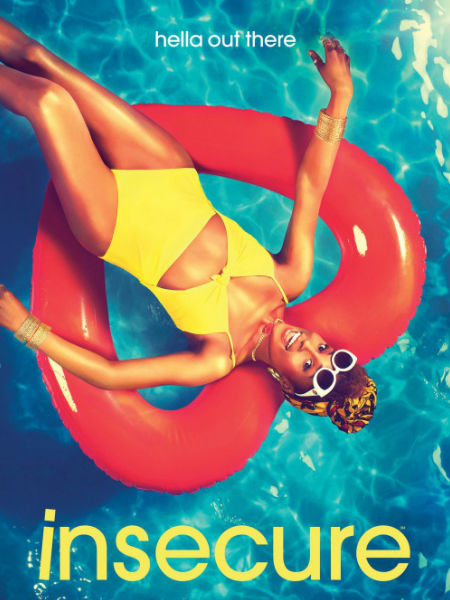 SNAPSHOT
Creator Issa Rae (The Misadventures of Awkward Black Girl) stars as Issa Dee, who struggles to navigate the tricky professional and personal terrain of Los Angeles along with her best friend Molly (Yvonne Orji). (synopsis via HBO)
Good god I love Issa Rae.
Specifically, her role in HBO's Insecure (which she co-created with Larry Wilmore off of her much-lauded web series Awkward Black Girl), soon to enter its third season, which explores, as IndieWire describes it, "social and racial issues that relate to the contemporary black experience".
Raw and confronting at times, but also deeply and welcomingly human, season 2 ended with everyone moving on, ostensibly a good thing, but precipitated by some very hard or not that wise decisions.
Which, of course means that season 3 is ripe with dramatic possibility – will Issa and Daniel (Y'lan Noel) make living together work? How together are they really? And is Molly (Yvonne Orji) taking it way too far with Dro (Sarunas J. Jackson)? Finally, what of Lawrence (Jay Ellis) – what is going to do with himself?
That's lots to explore and if past form is any guide, Insecure will do with gusto, humour and a willingness to go to the cringe worthy places in life that we all inhabit at one time or another.
Insecure season 3 premieres on HBO on 12 August.