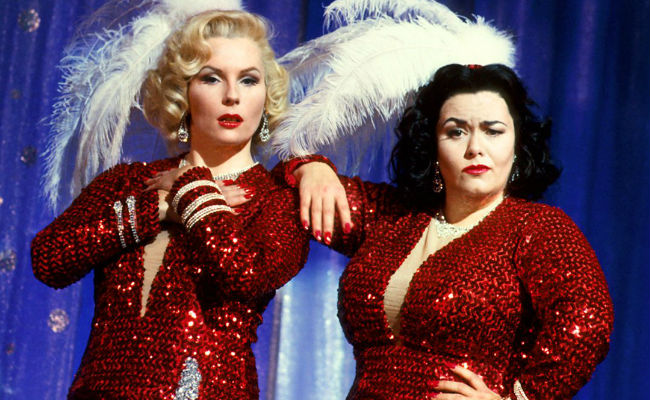 Apart from Laurel & Hardy and Abbott & Costello, my favourite comedic couple in the world is French and Saunders.
After meeting as students in 1978 at the Central School of Speech and Drama in London, Dawn French and Jennifer Saunders have gone onto stellar careers, reaching a collective zenith of success in the late 1980s and early 1990s when their pop culture spoofing comedy show was given one of the biggest budgets in BBC history.
While they have gone to individual success, French most notably with The Vicar of Dibley and Saunders with Absolutely Fabulous, it is as a comedy double act that they are most fondly remembered.
That fondness will be renewed and revived all over again this Christmas when French & Saunders return to the BBC with a Christmas special that will, as always, skewer the pop culture obsessions of the time, according to French who spoke to the Daily Mirror (quoted in Digital Spy):
"'There's some ­Handmaid's Tale in there. We had fun with some of the costumes.

The classic comedy duo are also going to target reality shows like TOWIE, which are notorious for their drunken ranting, messy hook-ups and generally unruly behaviour.

"I am shocked by how [the female stars] behave. You reckon they'd want to meet someone who would love, cherish and respect them. But instead they go out and get utterly hammered and are shagging in a bush and coming out and going 'Yes!' like men.'"
The Christmas special, which the BBC is staying resolutely mum on for now, will be their first official sketch show outing since 2007's A Bucket o' French and Saunders.