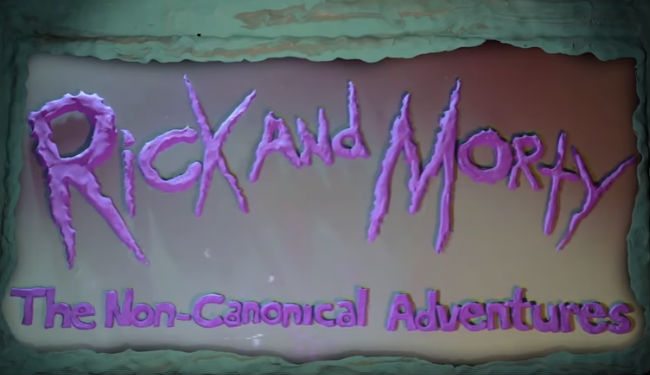 Rick and Morty is, hands, and other sundry body parts, down, one of the most fabulously weird, gloriously and delightfully over the top cartoons on anywhere.
There is nothing I don't like about it – it's witty, clever, gleefully crass, spectacularly imaginative (the world-building and characters are nothing short of gobsmackingly good), laugh-out hilarious and packed from start to finish with captivating storytelling, brilliant sight gags and a willingness to sacrifice everything on the bonfire of technicolour intelligent parody.
And while we still have some way to go before we can sample the delights of season 3 – which, happily, looks suitably, wonderfully nutty as hell – we do have some super-quick claymation shorts to tide us over.
They reflect, as io9 rightfully observed, Rick and Morty's willingness to soak up everything up in the pursuit of great madcap storytelling:
"Rick and Morty's willingness to blatantly riff on and make fun of narrative tropes seen in scifi/pop culture is a large part of what makes the show so fun … These are the latest series of claymation Rick and Morty shorts that reenact a number of iconic scenes from Aliens, Blade Runner, and Re-Animator."
They are a joy to watch, and given they're collectively over in just under a minute, you'll have plenty of reasons to hit "replay" till Mr. Meeseeks comes home.