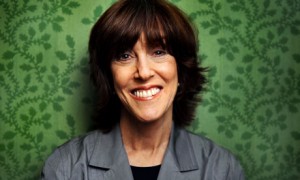 Enormously sad news today with news that Nora Ephron, gifted director, screen writer, playwright and author has died aged 71.
Best known for cleverly written, intelligent, divinely romantic movies such as Sleepless in Seattle, When Harry Met Sally and You've Got Mail, Ephron passed away from pneumonia brought on acute myeloid leukaemia, according to her son, Jacob Bernstein.
Her real gift to the world was the way she took the hackneyed romantic comedy genre, long past the glory days of Hepburn and Tracy, and Cary Grant, and breathed new life into it. Her characters were possessed of a preternatural wit and charm but had a down to earth quality that made you invest yourself in what happened to them. Unlike so many recent efforts in the genre, Ephron knew how to make characters sparkle, pop, and even though you knew they were acting out what was essentially a romantic fantasy, make it seem all so believable.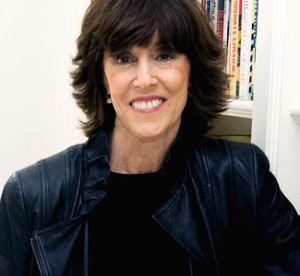 To write like that is a gift and Ephron had it spades. But even more than her ability to successfully marry the romantic fantasy with the day to day, was the intelligence she brought to these movies. They were packed full of wry observations on gender politics, on the changing nature of love and relationships and the way reality has a nasty way of interfering with what the heart wants. You left her movies feeling as if you had learnt something as well briefly believing that love as perfectly wonderful as she wrote could actually come into being the way she described it.
By all accounts, Ephron was a woman of wit, intelligence and charm. Meryl Streep, a close friend since she starred in Heartbreak, which reputedly chronicled the end of Ephron's acrimonious marriage to legendary Watergate reporter, Carl Bernstein, described her thus to The New York Times:
"Nora just looked at every situation and cocked her head and thought, 'Hmmmm, how can I make this more fun?'"
Another close friend, Carrie Fisher, commenting on her death echoed these sentiments:
"She was so, so alive. It makes no sense to me that she isn't alive anymore."
Time Magazine, in their tribute to Ephron, emphasised the sparkling wit, intelligence and vivacity of this remarkable woman.
"Even within the smart-talking axis of New York-Washington-Los Angeles, no one bettered Ephron, slender and dark-haired, her bright and pointed smile like a one-liner made flesh. Friends from Mike Nichols and Meryl Streep to Calvin Trillin and Pete Hamill adored her for her wisdom, her loyalty and turns of phrase."
Recent efforts by Ephron included the movie Julie and Julia, and the book I Remember Nothing, in which she described the beginning of her writing career when she worked for Newsweek in New York. Assured by the powers-that-be that women didn't become writers, she ignored them completely going on to write for The New York Post, Esquire, and the New York Times Magazine.
A woman who defined convention to do what she did best, and chronicled life in New York as few have, didn't relish getting old but was adamant she was going to make of life while it still coursed through her. She told Reuters while promoting her book I Remember Nothing (quoted in the Guardian newspaper's beautifully written marking of her death which you can read here):
"At some point, your luck is going to run out … You are very aware with friends getting sick that it can end in a second.

"You should eat delicious things while you can still eat them, go to wonderful places while you still can … and not have evenings where you say to yourself, 'What am I doing here? Why am I here? I am bored witless!'"
Married to third husband, Nicholas Pileggi since 1987, Ephron is also survived by her two sons Jacob and Max Bernstein, and legions of fans who will miss this bright effervescent woman and her sharp-witted take on love, romance and life in general.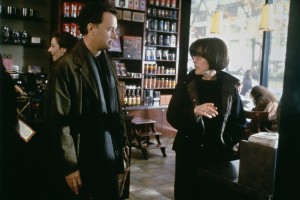 * The New Yorker has posted a wonderful heartfelt tribute to Ephron by Ariel Levy. It is worth reading as are the many articles she wrote for this august publication.
** Here's another touching heartfelt tribute to Nora Ephron by Theo Pauline Nestor – "Sycophant in Seattle Bids Farewell to Nora Ephron" on thehuffingtonpost.com.
*** And finally a beautiful recounting of friendship with Nora Ephron by a man who worked with her and knew her well, Tom Hanks, who wrote a piece in Time paying tribute to his wonderful friend.