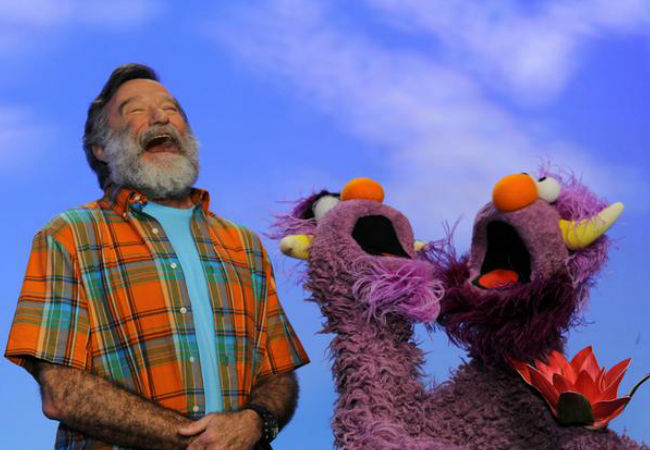 Robin Williams was an amazing man.
Bursting into my childhood in the late 1970s via the colourful sitcom, Mork and Mindy (1978-1982), in which he starred as a manic, over the top alien with a penchant for eggs, learning about his new home Earth, and the eventual love of his intergalactic life, Mindy (Pam Dawber, with whom he reunited briefly in the recently-cancelled and criminally underrated sitcom The Crazy Ones), he was, from the get go, a comic force of nature.
Used to a diet of funny and still much-loved but tame British sitcoms, this new loud comedian was a revelation, a man who didn't never seemed to stop throwing around quips and zingy, hilarious oneliners like they were going out of fashion, who seemed to get funnier and funnier as each moment passed, whether it was in the TV shows in which he starred or the interviews in which he usually stole the show (see below).
To a 13 year old boy in country NSW, he was everything I had dreamed entertainment could be – challenging, fun, innovative, clever, inspired, with a love of word play and creativity that enthralled me, and I was so glad that Mork and Mindy was one of the few programs that the sole commercial TV station in town chose to play.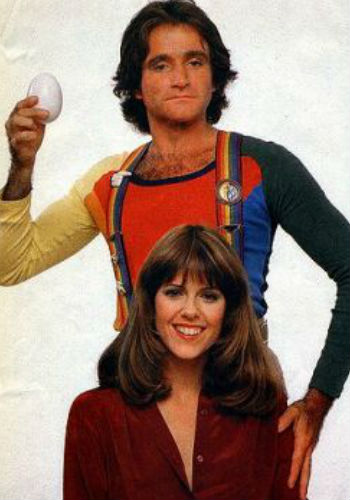 From that point on, I was fixated with everything Robin Williams did in a career that spanned stand up comedy and an impressive array of feature film roles that ran the gamut from the wild insanity of Jumanji (1995), Mrs Doubfire (1993), The Birdcage (1996) and Aladdin through to serious drama such as the classic Dead Poet's Society (1989), Good Morning Vietnam (1987), and Good Will Hunting (1997), for which he won an Academy Award for Best Supporting Actor.
He also took on much dark fare such as Insomnia (2002) and One Hour Photo (2002) in which he portrayed twisted characters with few redeeming features, a rarity for comedians who by and large stick to roles that will keep their bright, and funny personas untarnished.
But Robin Williams, who was found dead this morning at his home in Tiburon, California of a suspected suicide, didn't seem troubled by this, happy to take on an eclectic range of roles, all of which he made his own to enduring effect and great acclaim.
His death is a huge shock for everyone, as the outpouring of grief on Twitter and other social media platforms makes abundantly clear, and he will be deeply and profoundly missed, not least by this fan who was reminded time and time again just what a legendary towering talent he was, and now, forever will be.
RIP Robin Williams – may the angels enjoy your manic comic energy and brilliant dramatic talent every bit as much as we did while we were lucky enough to have you here on Earth with us.
Here are some extensive obituaries at SMH and Yahoo of Robin Williams who will forever be the man who made "Shazbot!" one of the key parts of my childhood lexicon, and showed me you can be funny and serious all at once, entrancing the world each and every time.
You can watch a host of other interview appearances at Yahoo.