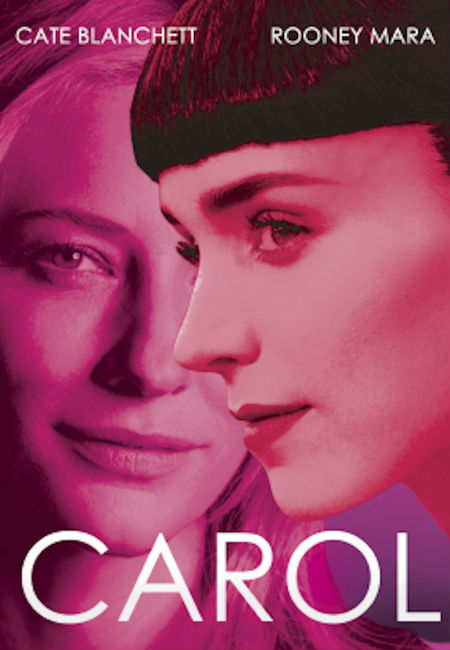 SNAPSHOT
Adaptation of Patricia Highsmith's 1952 novella The Price of Salt, which tells the story of a lesbian romance in the '50s written by Highsmith under the pseudonym Claire Morgan. The rather unprecedented homosexual love story–for the time in which it was written–follows the relationship between two very different women in 1950s New York, a 20-year-old girl working at a department store and a rich wife trapped in a bad marriage trying to break free. (synopsis via Coming Soon)
Love makes people do crazy things.
Crazy, life-disrupting, world-ending things.
In the case of rich socialite Carol Aird (Cate Blanchett), it propels her to contemplate leaving her failing, dead end marriage in favour of life with a 19 year old department store worker Therese Belivet, convinced true happiness lies in throwing away everything she has ever known.
She could try talking herself out of it, but the heart wants what the hearts wants, and as anyone caught up in the fervour of love true love's hold knows, mere words are usually insufficient defense against the power of virulent, headstrong emotions.
Directed by Todd Haynes (Far From Heaven, Mildred Pierce), Carol is, notes Variety in its review of the film's premiere at this year's Cannes Film Festival, every bit as intensely emotional as you might expect:
"Still, even high expectations don't quite prepare you for the startling impact of Carol, an exquisitely drawn, deeply felt love story that teases out every shadow and nuance of its characters' inner lives with supreme intelligence, breathtaking poise and filmmaking craft of the most sophisticated yet accessible order."
This is love in its most wild, unconfined form, prowling about the strict conventions of 1950s propriety, seeking a way, any way, out.
Clearly it finds it, and arresting compelling drama of the highest order and most intense passion, results.
Carol opens in USA on 20 November 2015, and UK 27 November.