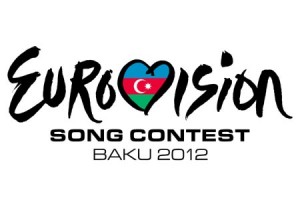 That is a rather bland title for what is the campiest, most kitsch and gloriously over the top music competition. It is supposed to bring all of Europe together, or at least that was the intention of its founding fathers in the aftermath of World War 2, but I am not so sure that ever happens. Greece votes for whatever Turkey doesn't. The old countries of the USSR vote deferentially for Russia fearful it might invade, and France tries very hard not to vote for anything the English even find remotely appealing.
So while the old dreams of unity may not quite be realised, what it does do is unite the world in the joy that such musical frivolity exists. For one week, we can bask in the knowledge that Ukranian grandmothers always pop up on stage in the middle of a performance by fur clad youngsters. Or that Morocco (which entered in 1980 only) and Israel, and yes even Lebanon are part of Europe.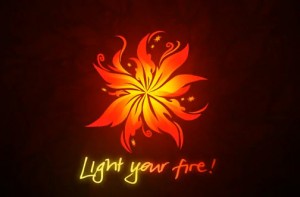 It is the contest that encourages us to believe all Finnish people wear demonic masks and play heavy metal for fun (they do right?) And that Irish puppets like Dustin the Turkey are fitting representatives for countries seeking musical glory (or it is mischievously suggested trying to avoid winning the context and therefore the cost of hosting it the following year).
It is glitz. Is is glamour. It is sparkly silver shorts on cute Danish men. Soaring blond bouffants on Irish electro-pop singers. It is over earnest singing. Pyrotechnics at the drop of a hat. Neon to sear the retinas. It is gloriously fabulously loud, colourful and bright.
It is Eurovision… and we love it!
So to celebrate our love affair with all things Euro-poptastic, I will be picking 5 lucky countries each to review. This week – the favourites as picked by my house mate's boyfriend… let the fun begin!
NORWAY: "Stay" – Tooji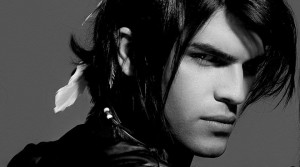 Tooji, a smoking' hot Persian guy (who like hunky men everywhere can wear whatever he likes, like, oh say, feathers in his hair, and get away with it!)  has lived in Norway since he was a wee baby (and naturally wears feathers in his hair) and is  well known host of MTV Norway where he presents the imaginatively named "Tooji's Top 10."
This isn't his first attempt at a recording career – he released the song "Swan Song" in 2008 – but its the song most likely to catapult him into the European pop consciousness.
The song, which comes screaming out of the blocks with heart-poundingly intense beats, is a tub-thumping dance floor filler that owes more than a little debt of gratitude to the infectious music of the Caucaucus. I am not sure if he is importing babushkas to pop up out of nowhere and play the fiddle for no reason at all – must there be a reason? Of course not – but it definitely something he should consider.
While he isn't the best singer in the world, shouting just as much as he sings, he nevertheless has the looks, the moves and the pop star allure to garner him maximum attention. He also has the requisite frenetic back up dancers and some fearsomely good pop pedigree backing him in the form of the people who produced Sweden's entry in last year's context, "Popular", sung by the equally hunky Erisc Saade.
So he is definitely in with a chance. Whether it's enough to pull the voters away from favourite's Germany and Sweden is another thing entirely.
 SWEDEN: "Euphoria" – Loreen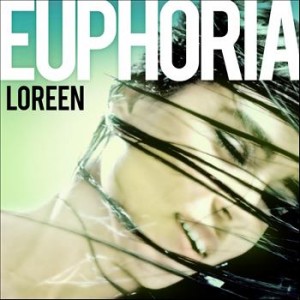 This is perfect pop.
The reputation of Sweden's vaunted producers is well-documented but this time I think they have excelled themselves. The song kicks off with pulsing beats that build slowly but surely, with Loreen's voice floating across them like hands across silk. But lest you dismiss her as a pop princess without access to power vocals, she powers into the chorus with a dazzling display of vocal prowess. This song is beyond catchy – it's the Ebola of pop songs and guaranteed to get people dancing like maniacs with seconds of its opening beats hitting the airwaves.
The very talented Loreen, better known to her mum and dad as Lorina Zineb Noka Talhaoui, a beauty of Moroccan Berber descent, came to public attention in 2004 when she competed as a wild card entry in Sweden's version of Idol. She followed her time on that show with a single release "The Snake" in 2005 and competed unsuccessfully to represent Sweden at last year's Eurovision contest, losing only in a sudden death "sing-off" in a semi-final to Sara Varga.
But she was successful at this year's Melodifestivalen, which Sweden uses to pick it's Eurovision representative, and given how strong a song this is, and how beautifully Loreen performs it on stage with a minimalist elegance you wouldn't expect to be married with such a power pop dance number, I would be booking my ticket to Stockholm now for Eurovision 2013.
Yes, she's that good. Believe it.
GERMANY: "Standing Still" – Roman Lob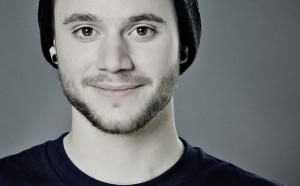 Roman Lob is a genuine rockstar. When he is not stepping up to represent Germany at Eurovision, he fronts an alternative rock band called Rooftop Kingdom. It's a far cry from being the member of a squeaky clean boy band which is exactly what he was when he tried out for Eurovision in 2008 as part of the group, G12P. It stands for Germany 12 Points in case your mind was wondering what on earth the acronym stood for, but it wasn't the implied over confidence that was the greatest problem with this unsuccessful entry.
Oh no. The song they submitted was called "When the Boys Come". I hate to be all schoolboy puerile but that song has so much innuendo stuffed into the title that it's a wonder it didn't crash through the stage taking the band with it. Then again, it is the perfect song title for a contest where suspect lyrics are all the rage so it may well have been perfect.
I guess we'll never know. But what we do know is that he was successful this year with the beautiful "Standing Still" a mid tempo song about a guy watching the woman he loves walk away, so traumatised by his loss that he can't move. The thing that is most striking about the song is that Roman doesn't go for the obvious temptation of over-emoting, a much-cherished Eurovision tradition, and instead invests the song with real, tangible emotion that makes you ache for what he is losing.
It will likely strike a chord with the lovelorn among us and makes Germany a real chance to win Eurovision, which is a good thing since with Europe's current economic woes, they're one of the few countries that can afford to host it next year.
ICELAND: "Never Forget" – Greta Salome & Jonsi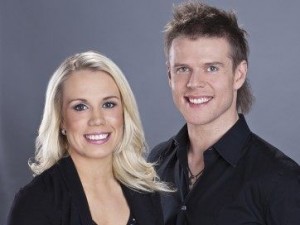 I desperately wanted to really love this song.
After all, it's Iceland's entry for Eurovision 2012 and they always submit beautiful songs that have just the right mix of accessible and kooky. But this year, something has gone wrong in the songwriting factory way up north.
The song, which has the requisite emotional raw power we have come to expect from Eurovision, and which is sung by two very talented singers (including the amazingly good, Jonsi, of Sigur Ros fame) whose voices grab the melody and make it soar, is nevertheless over emoted and very much a case of "been there, done that". In other words, sadly, it is nothing remarkable. Not awful, or cringeworthy, just average.
Which is the worst of all possibilities in this song contest which demands, nay craves, songs that are either compulsively listenable, or so bad that they end up being train crash watching worthy. But average unfortunately disappears into the netherworld between these two extremes and is never seen again. It is a sad fate for two very talented singers and a country that we know can do so much better.
SWITZERLAND: "Unbreakable" – Sinplus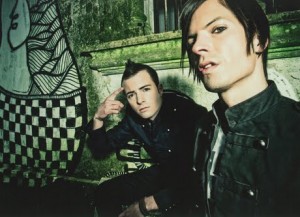 Switzerland's entry is a very catchy slice of anguished alternative guitar rock with driving chorus and impassioned vocals. The duo, made up of brothers Ivan and Gabriel Broggini, threaten to venture wantonly into that scary place call over emoting but they pull back from the brink just in time, a generous serving of U2 chords pegging back the desperation-laden singing in the nick of time.
The brothers are getting ready to release their debut album, Disinformation, in May this year and the song they won the Switzerland Eurovision song election with is their lead single. It entered the charts at number 34 and I daresay their coverage in Eurovision will  not hurt its sales or that of the album one little bit.
Having said that, it's a fairly forgettable song. Again like Iceland's entry it isn't a bad song but equally it isn't the sort of song you will be humming for days afterward. I just listened to it on Youtube and I have already forgotten the melody.
Now the brothers are a different matter entirely. Who could forget guys that cute?
GREECE: "Aphrodisiac" – Eleftheria Eleftheriou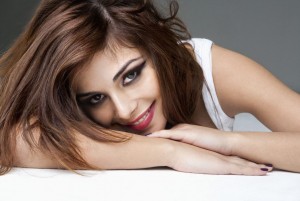 My god can this girl vamp it up. When she is not suggestively fondling her hair, Eleftheria, a Greek-Cypriot, is strutting across the stage in a suitably skimpy dress accompanied by the requisite bevy of perfectly coordinated male dancers.
And the song, which naturally features wall to wall bouzouki (which makes sense since it sounds catchy as hell and instantly identifies this as a Greek song) is danceable, fun with lyrics that actually make sense. Well you know, as much as a poppy dance number performed at Eurovision can.
While it doesn't have that wow factor that Sweden's entry has in glitter-filled spades, it is bound to get played again and again and should help to make sure that this curvaceous young lady has a stellar career post Eurovision. She is signed to Universal Greece and according to her Wikipedia entry is "searching for new material".
If this song does well, and it should place reasonably high up the Eurovision voting table, then I would say she will be offered more material than she can handle. But if the album finals to find success, she always has vamping to fall back on.
So who's your pick for Eurovision out of this group?