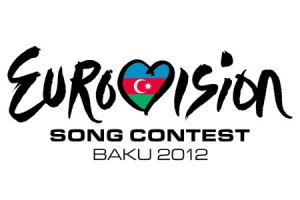 I have thrown on my hoodie, corralled a group of buff young dancers, fired up the pyrotechnics machine, and with handfuls of glitter ready to throw liberally at the slightest hint of a key change, I am ready for this week's review of the songs that will make or break this year's Eurovision.
The thing is while I appreciate great music, and will take it from any quarter I can get it, too much good music from Eurovision is not a good thing. Part of the joy of this event is watching the over-earnest, the over-choreographed, and the song-challenged cavort across the stage with all the passion of converts to a particularly un-melodic, sugar-fuelled cult. Too much professionalism and the car crash element is utterly ruined.
Having said that, I am hoping for at least one gem of a song as I embark on this week's wonderful journey into the fabulous world of Eurovision 2012 pop…
ITALY: "L'amore e Femmina (Out of Love)" – Nina Zilli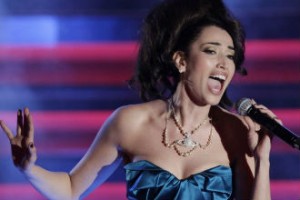 This song is as far from a car crash spectacle as you can get.
Maria Chiara Frashchetta, major Italian pop star, and one time VJ for MTV Italy, better known by her stage name, Nina Zilli (a combination of her mother's surname and Nina Simone's given name) has crafted a sassy stage-strutting 60s girl group romp that rocks its way into your affections with a take-no-prisoners beat.
After listening to her song "Per Sempre", I was expecting a classic Eurovision pop ballad that would play well to those who like to hold their metaphorical cigarette lighters aloft (I am guessing Baku won't want their shiny new stadium besmirched by real flames) and sway from side to side, lost in the sweet heart-breaking loveliness of it all.
But to my surprise and delight, Nina Zilli, complete with an Amy Winehouse-esque hairdo (itself admittedly modelled on the beehive hairdos of 60s girl bands like The Shirelles and The Marvelettes) launches into a song which is all power vocals, and sexy swaggers. She also has a great stage presence, which coupled with a beat so insistent it is impossible to ignore (and frankly why would you want to?) should have the Eurovision audience adoring her every move and of course, voting accordingly.
Italy is in with a real chance.
IRELAND: "Waterline" – Jedward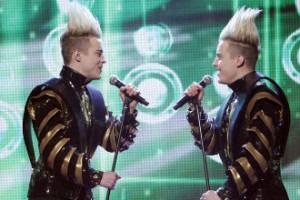 Yep, they're back again folks!
The outfits are just as outrageous – looks they got Devo's wardrobe designer busy creating their ensembles for the Irish Eurovision 2012 song selection – the hair is still gelled so high that low flying birds face a real likelihood of being impaled on the follicle spikes, and they move as if they have ingested a 12 pack of Pepsi Max, a box of Skittles and all the Pop Rocks they could ingest.
So far so Jedward. It's all defines this very excitable duo, and while yes, they're lavishly very over the top in almost every regard, that's why I like them. They are totally lacking in self-consciousness and happily come out for every performance pop guns blazing, with a chirpy take-no-prisoners approach and an irrepressible bouncy sense of fun.
But while "Waterline" is definitely a catchy piece of pop, it feels much more like pop-by-numbers with a predictably super-upbeat chorus, an awkward bridge (which suggests the songwriter thought they had a fab verse, great chorus but no real idea how to link the two), and unfortunately less than stellar vocals by the pair.
They've certainly got a talent for self-promotion, and a flair for entertaining the masses, by the gel-filled bucket load but this time what they don't have a memorable wow-factor pop song and that will likely be their undoing.
BULGARIA: "Love Unlimited" – Sofi Marinova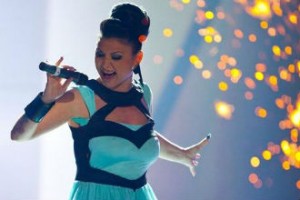 This is an enormously catchy song.
The synth-drive beat was still picking up speed when my foot started tapping in earnest and it almost wore itself out keeping pace with this bubbly 90s dance floor inspired piece of bubbly pop.
While I wouldn't say Sofi has the most mesmerising presence I have seen in a performer, her impressive vocal range (five octaves according to those that know) is on show and how. It's not an easy thing to truly bring your vocal prowess to bear on this light bright pop confections like this but she manages it while at the same time injecting real passion into her singing.
Her impressive vocal talent alone helps you to understand why she is one of the most popular singers in Bulgaria, variously referred to as "the Romani pearl" and "the Romani nightingale" in a nod to her ethnic heritage. It also underscores why Bulgaria picked Sofi to represent them at Eurovision this year. While the song is a perfect sliver of pop fabulousness, this wouldn't have saved it in the hands of a less talented singer.
So a great entry for Bulgaria who join a crowded field of favourites.
DENMARK: "Should've Known Better" – Soluna Samay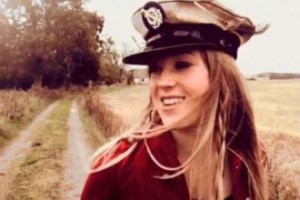 The curious thing about this song is why Denmark picked it.
Don't get me wrong, it's an enormously catchy song that speaks beautifully – a few oddly phrased lyrics aside (odd because they sound odd and because as a fluent English speaker, you would have thought she'd have picked up on the the grammatical inconsistencies) – and continues Denmark's almost unnerving ability to pick quality songs that strike a chord with listeners.
That will no doubt stand Soluna in good stead when this is released as a single, which it inevitably will be. It has pop hit written all over it. But that I think is the problem. While it's a touching song of regret over the loss of true love, it sounds like the sort of song that is at home on the charts, not in a Eurovision contest.
Yes folks, I am declaring that this song is likely too good for Eurovision. Or more precisely, it doesn't really fit with the overall sound of Eurovision which let's face it is light, fluffy and fun. Yes countries enter songs like Denmark's all the time, and it's a delight to see them performed, but they never really do well among the overwrought power ballads, and sugary pop confections.
So full marks for quality – the song is beautiful, and Soluna has a bright effervescent presence (which is hard to do when you're singing a song about heartbreak) – but I am not sure we will see Denmark jostling for space in the Douze Points pack.
SLOVAKIA: "Don't Close Your Eyes" – Max Jason Mai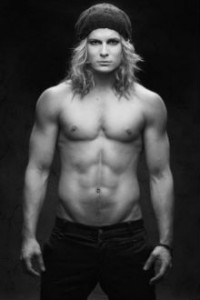 So at last we have a bona fide full blown rock number that is a curious mix of Nickleback – I think its Max's hair that is conjuring up that particularly odious comparison; of course it could be the needlessly overly emotional, though admittedly vocally powerful vocals too – and Linkin Park.
I say curious because I would never have thought someone would dare to mix the two of them together. It might have worked too if the balance had tipped in favour of the experimental and melodically initiative Linkin Park, but alas it's Nickelback, and the wavy mullet, that emerge triumphant in this particular Dr Frankenstein-esque sonic stew.
It's not to say the song is without its charms. It does pack a punch and will undoubtedly get young Max, who financed his entry to Eurovision himself even selling his car so he could record two songs in the USA to present to Slovakia's Eurovision powers that be, noticed. There is no doubting the boy can sing, and he scrubs up quite nicely in the publicity photos.
But alas his song, and let's face it, it's the song that is the thing (well apart from the pyrotechnics, costume changes and…) is mired in over emoting so dense I think you would a team of dedicated search and rescue people, wearing heavy duty ear muffs to find your way out.
It's nil points from me, I'm afraid and Max? Maybe get a non-Nickleback haircut between now and Eurovision? Just saying…
MONTENGERO – "Euro Neuro" – Rambo Amadeus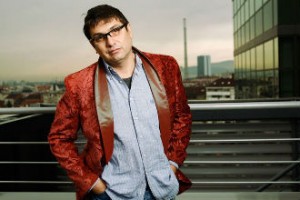 At last! A quirky entry that slides so far into offbeat territory that I am expecting a troupe of dancing Lithuanian grandmothers wearing masks and dragging 6 foot long iguanas clad in pink ermine to join him on stage when he performs.
The song, which falls into a genre I can't even begin to identify but let's just call it stoner pop rock for want of a better term, is a glorious unabashed paean to Eurovision silliness in all its glitter-sprinkled glory.
But by all accounts the man behind the stage persona of Rambo Amadeus – if he doesn't feature a much revered eighteenth century classical composer toting a Kalashnikov in his performance along with the aforementioned Baltic seniors, I will be bitterly disappointed – Belgrade-based Antonije Pusic, who styles himself and I quote, as a "musician, poet and media manipulator" (ah so that's what he's doing!) is famed for satirical songs that lampoon peoples' foibles and those of the people who lead them. So there is some serious intent behind all the madness it seems.
So perhaps I have misjudged the man. Or perhaps not. Whatever the motivations for his artistic tomfoolery, I get the feeling he is the Balkan's answer to Weird Al Yankovic, and as such, the natural heir to the odd, weird and unusual element of Eurovision that used to be so much in evidence and is sadly lacking in an age where Eurovisions contestants want to be, god forbid, taken seriously.
For the sake of all that is kitsch and deliciously silly about this competition, he must be voted into the final. I won't take no for an answer. But please for all that is holy, do not play me the song again…
So who will you be voting for from this group?