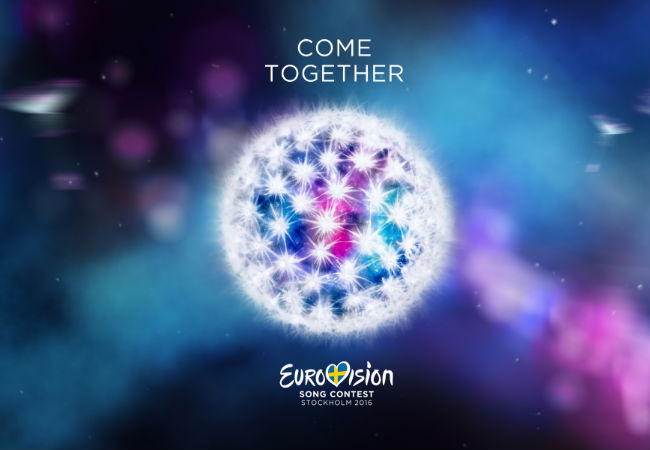 What is the Eurovision Song Contest?
Started way back in 1956 as a way of drawing a fractured Europe back together with the healing power of music, the Eurovision Song Contest, or Concours Eurovision de la Chanson – the contest is telecast in both English and French – is open to all active members of the European Broadcasting Union, which oversees the competition.
Each country is permitted to submit one song to the contest – a song which is selected by a variety of means, usually a winner-takes-all competition such as Sweden's renowned Melodifestivalen – which they perform in two semi-finals in the hopes of making it to the glittering grand final.
Only six countries have direct entry into the grand final:
* The Big Four who fund most of the contest – UK, Germany, France and Spain
* The host country (which is the winner of the previous year's contest)
* Italy, who didn't take part for many years and was re-admitted in 2011 after a 14 year absence (it was one of seven countries that competed in the first event), making the Big Four the Big Five.
The winner is chosen by a 50/50 mix of viewer votes (you cannot vote for your own country) and a jury of music industry professionals in each country, a method which was chosen to counter the alleged skewing of votes based on political and/or cultural lines when voting was purely the preserve of viewers at home.
Past winners include, of course, ABBA in 1974 with "Waterloo" and Celine Dion who won for Switzerland in 1988 with "Ne partez pas sans moi".
Above all though, the Eurovision Song Contest is bright, over the top and deliciously camp, a celebration of music, inclusiveness and togetherness that draws annual viewing figures in the hundreds of millions.
This year's contest will be held in Stockholm, Sweden.
CZECH REPUBLIC: "I Stand" by Gabriela Gunčíková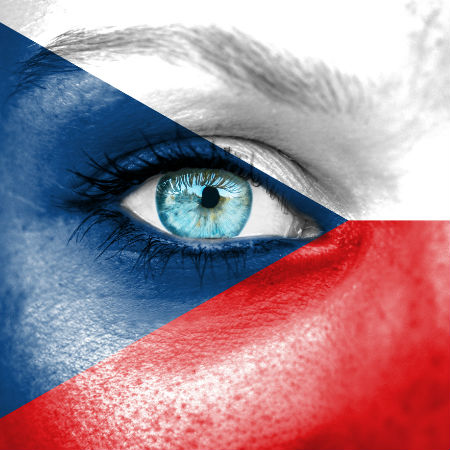 THE ARTIST
Gabriela Gunčíková and contests go together, it seems, like a fine summer's summer day and a rather lovely crisp white wine. That is they belong together.
Which makes her selection as this year's entrant for Czech Republic, after battling more than 40 other singers for the honour, quite a fitting turn of events.
She began her contest entering days on Česko Slovenská SuperStar, the Czeck/Slovak version of Pop Idol in 2011, coming in as the runner-up. (Not such a bad turn of events since we all know that no one actually remembers the winners from these reality TV singing contests.)
Next stop was Dancing with the Stars, Let's Dance where, paired with professional dancer Peter Modrovský where she placed seventh.
So she knows her way around singing and dancing contests, coming up with perfectly respectable results thank you very much, but will it be third time lucky with Eurovision? Can she win with "I Stand"?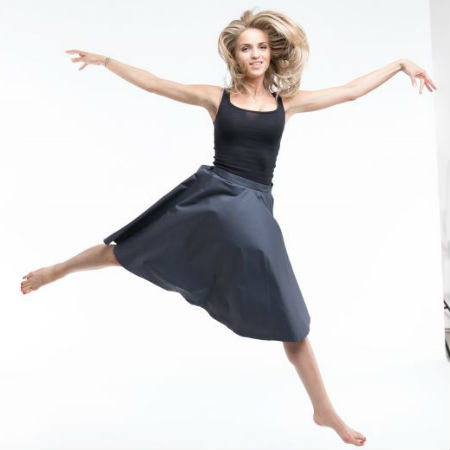 THE SONG
This is a BIG "B" movie ballad, standing (no pun intended; OK I totally meant it and regret nothing) astride the very ground staked out by a thousand Eurovision entrants before her.
But for all the well-worn sounds, something about "I Stand" by Christian Schneider, Sara Biglert and Aidan O'Connor, Sara Biglert comes up with some real goosebump-inducing moments.
While I'm pretty sure no one can quite explain the clip which shows her wearing floral headdresses and lying on artificial plastic surf – has no one explained the standing bit to her? – the song itself has that Conchita Wurst, dominate-the-stage-and-create-a-spinetingling- crowed-moment that can actually win Eurovision.
I am not entirely convinced that Gunčíková will do that but damn if her emotionally-resonant voice and one hell of a torch song don't have that potential.

ESTONIA: "Play" by Jüri Pootsmann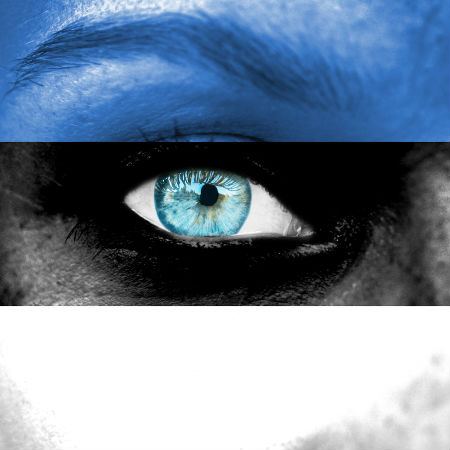 THE ARTIST
By any estimation, 21 year old Jüri Pootsmann has had a BIG year.
Pretty much a singing babe in the woods with only three years experience under his slender belt, he first won Eesti otsib superstaari (Estonian Idol) in 2015 before going on to scoop up the Best Male Act at the 2015 Estonian Music Awards.
And now the proverbial icing on the cake is representing Estonia at this year's Eurovision Song Contest where you can't really blame the boy for thinking he'll win.
But will he? Does "Play" have what it takes to make this year the perfect end to a brilliant year?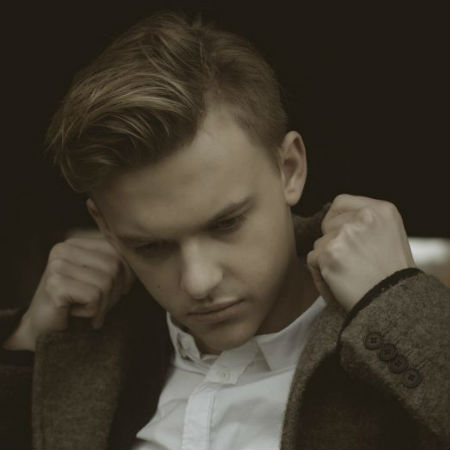 THE SONG
If your idea of playing is standing around in a crisp dinner suit, deep voice booming through fairly lacklustre verses then yes.
Echoing more than one Bond theme, oh hell pretty much all of them, and some Sinatra-esque posturing, "Play" only kicks into some kind of higher gear in the chorus.
But in the verse and bridge, it fails to really make much of an impression, the chorus, catchy though it is, not making up for the song straining to gather some momentum otherwise.
It's not a bad song per se, but it fails to really make much of a lasting impression, as does Pootsmann's voice, which husky and attractive though it is, isn't really suited to the song.
Looks like his winning streak may be over.

FINLAND: "Sing It Away" by Sanghja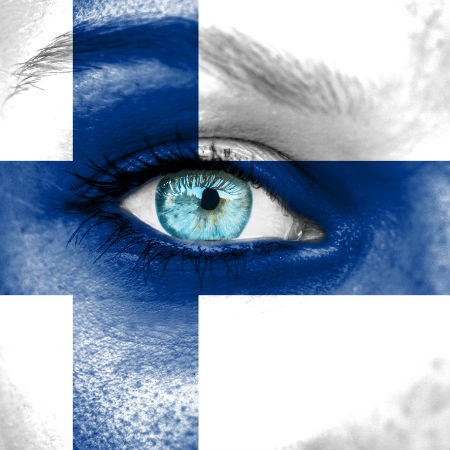 THE ARTIST
Sanghja is a free spirited music artist, preferring to kick off her shoes and get down to creating some art in the most unencumbered way possible if the lyrics from her song "These Shoes" are any guide.
"These shoes are squeezing the essence of my root, so I choose to walk barefoot."
So she is a woman with some potential Loreen moments in her future – the Swedish artist performed barefoot, you will recall, during her winning performance – and a real possibility of never being awarded a single Manolo Blahnik endorsement throughout her career.
But that's OK, music is the thing and is all that matters to an artists who proudly proclaims:
"I am a self-taught singer and songwriter. I have never been to any music schools to learn about music theory or the basics of singing, but nevertheless, I have been making music on a professional level since I was 18 years old."
So she has the talent but does she have the song required to make an impression at Eurovision?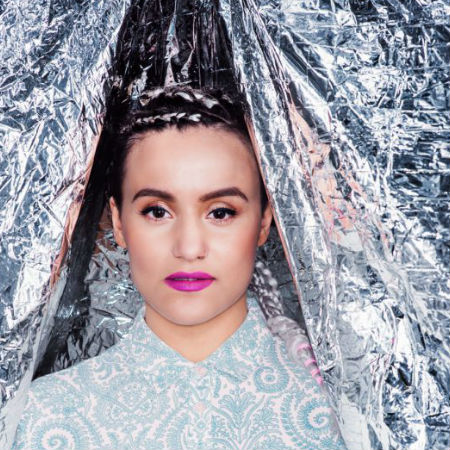 THE SONG
One thing the song does have in its favour is some initial pacing trickery, cleverly making us think in the first part of the song that it's yet another earnest ballad before kicking off the metaphorical shoes and putting the pedal to the metal.
What we end up is a full speed ahead, utterly danceable R&B gospel tinged electronic dancefloor banger than barely pauses for breath, and is matched bar by bar by Sanghja's powerful, emotionally-powerful voice.
This is well nigh the perfect matching of song and artist with more joy than a sugar addict coming across a box of donuts on their doorstep.
If this doesn't get the Eurovision crowds up and dancing, and get Finland through to the grand final, hell even to the winner's podium, then there's something profoundly wrong with the world.

GREECE: "Utopian Land" by Argo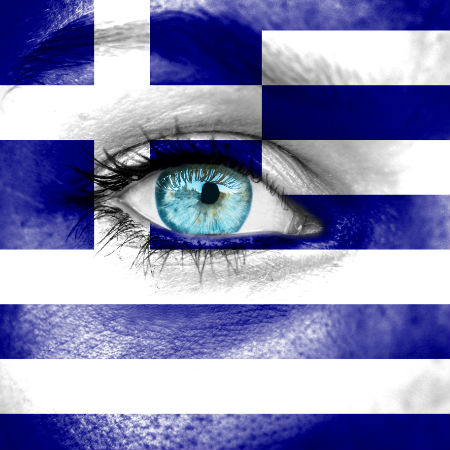 THE ARTIST
And the winner for most improved band name goes to Argo who were previously known as Europond, which evokes a company dedicated to sewerage processing or salt farming than a group of dedicated music professionals looking to do their country proud at Eurovision.
So well done with the name change Vladimiros Sofianides, Christina Lachana, Konstantinos Topouzis, Alekos Papadopoulos, Maria Elbrus and Elias Kesides who were selected internally by Greek public broadcaster ERT.
A collective of music professionals with a slew of impressive achievements behind them, Argo draw on a combination of hip-hop and traditional Pontian folklore tunes to create their sound.
But is it the sound that will have Europe rushing to give Greece douze points wrapped up in a shiny blue and white bow?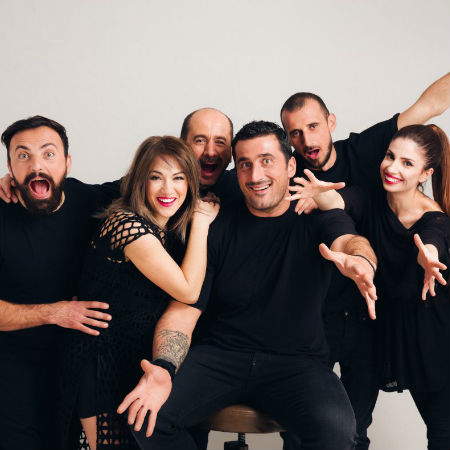 THE SONG
It certainly kicks with some haunting melody and vocals, keeping alive the fusion of traditional and modern sounds that have characterised many a Eurovision entry including most memorably Ruslana in 2004.
And while it's an entirely pleasant song, a lovely wafting together of traditional greek music with rap, which goddammit somehow works despite every reason it shouldn't, it's the sort of song more suited to soundtracking a pleasant afternoon sipping ouzo on a sun-drenched Greek isle than winning Eurovision.
It fails the memorability test alas and won't exactly lie up the voting panels of Europe.
But next summer on Corfu? Count me in for some souvlaki and Argo …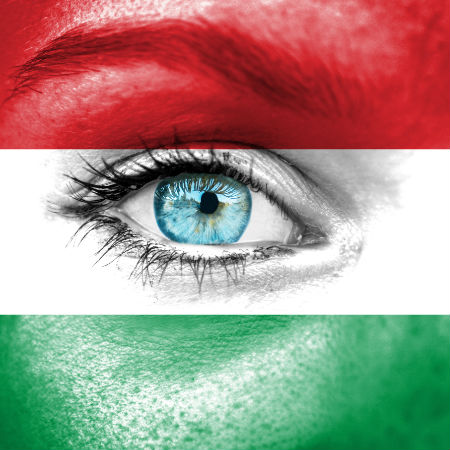 THE ARTIST
Known to his no doubt very proud parents as Gábor Alfréd Fehérvári, Freddie is another singer bred in the TV talent show industry, having found success on Rising Star which led inevitably, as they things tend to do, to a monstrously impressive debut single "Mary Joe".
But the good news is that all this early success hasn't gone to Freddie's quite attractive head with his official bio on Eurovision's site assuring that "despite his recent successes, he still is the same modest and humble man who only cares about singing his heart out to the audience."
So no divo theatrics in the offing then from a man who spent his sports-injury-blighted childhood playing guitar and translating song lyrics? Good to know.
But will lifelong musicality and humility be enough to take him over the line in the greatest European singing contest of them all?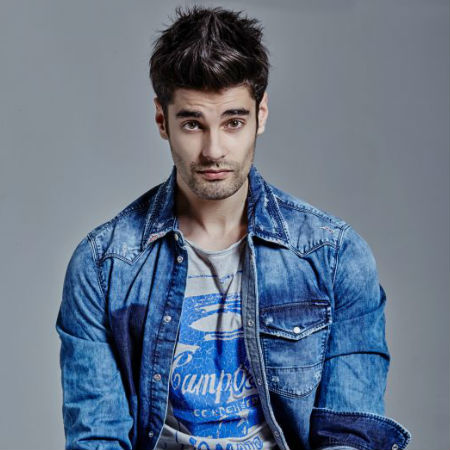 THE SONG
If earnestness wins votes, and it often does since who doesn't love to see a singer bleeding their metaphorical heart out on stage, then quite possibly yes.
The pounding rock beats of "Pioneer" and Freddie's deliciously raspy vocals go together like poems written in both Hungarian and English – another of the singer's childhood obsessions – and while it's got the kind of "dreaming of a better world" vibe that Eurovision loves, and it could very well make its presence felt with a kickass live performance, there is an air of been-there-done-that, got the T-shirt in Hungarian and English about it.
Let's give thanks at least that it's not an earnest ballad and in the chorus at least, with some well-placed backing vocals adding to the epic feel, it does spark to life.
Who knows the "million hearts of a million people" referred to in the song may yet attract those kinds of votes from the European public … don't hold your breath though.
ICELAND: "Hear Them Calling" by Greta Salóme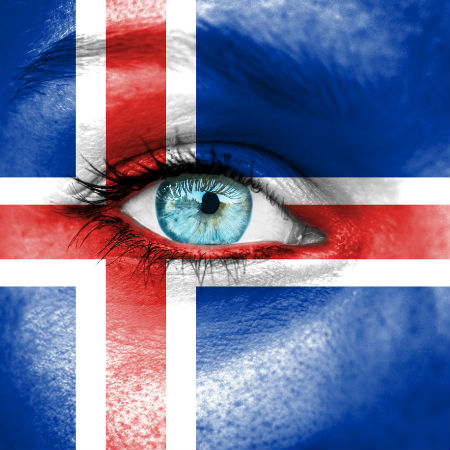 THE ARTIST
A singer and violinist with the Icelandic Symphony Orchestra, Greta Salóme is no doubt hoping for second time luckier at Eurovision.
First representing Iceland back in 2012, Salóme reached the grand final singing "Never Forget" with Jónsi of iconic band Sigur Rós, the then-culmination of a singing and violin-playing career that began at the tender age of four.
But let that not be the sole thing you remember about this remarkable young singer – she is also apparently the only Icelandic singer to be the sole composer and lyricist on two Eurovision songs; you can probably guess which two songs right?
So the lady has staying power, talent and a love for glitter-fringed spotlights but does her self-penned song "Hear Them Calling" promise winning where there was only 46 points and 20th place before?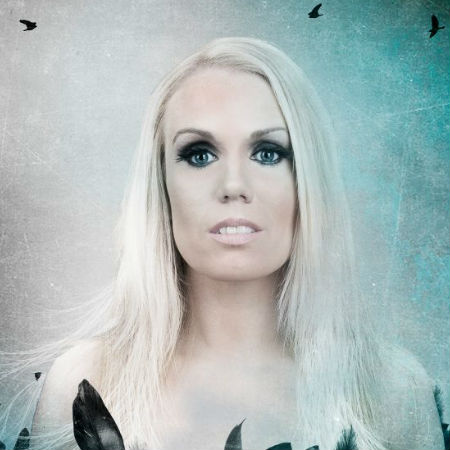 THE SONG
If you like a brief quirky, trippy beginning to a song then you'll love "Hear Them Calling" and if you even more than that, you like a song that pulls a fake-out and gives us a sweet, violin-tinged verse before unveiling a foot-stomping dance number in the chorus then you will be douze-pointing like nobody's business.
Frankly "Hear Them Calling", which seems to have a thing for ravens as visual accompaniment, and why wouldn't you especially if they explode out of black clouds, is an absolute barnburner of a song, with a heady mix of quirky melody, Salóme's dulcet tones, and the sort of pounding beats that will have people not simply out of their seats but shaking their booties like Beyonce.
The song has a real chance of powering Iceland not just into the grand final but all the way to the winner's stage, helped along by the kind of memorable staging that made Loreen such a notable presence.