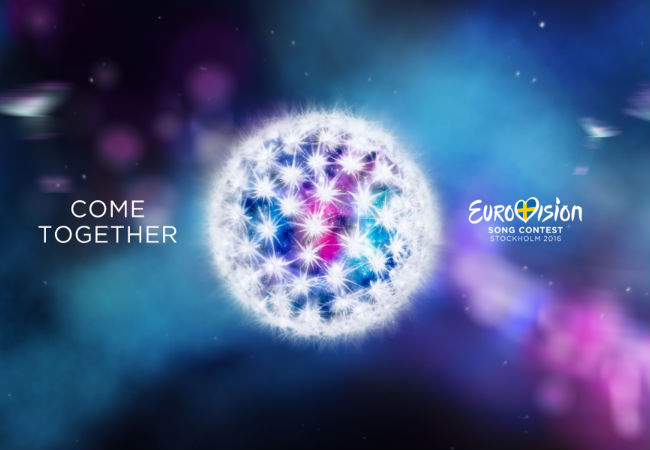 What is the Eurovision Song Contest?
Started way back in 1956 as a way of drawing a fractured Europe back together with the healing power of music, the Eurovision Song Contest, or Concours Eurovision de la Chanson – the contest is telecast in both English and French – is open to all active members of the European Broadcasting Union, which oversees the competition.
Each country is permitted to submit one song to the contest – a song which is selected by a variety of means, usually a winner-takes-all competition such as Sweden's renowned Melodifestivalen – which they perform in two semi-finals in the hopes of making it to the glittering grand final.
Only six countries have direct entry into the grand final:
* The Big Four who fund most of the contest – UK, Germany, France and Spain
* The host country (which is the winner of the previous year's contest)
* Italy, who didn't take part for many years and was re-admitted in 2011 after a 14 year absence (it was one of seven countries that competed in the first event), making the Big Four the Big Five.
The winner is chosen by a 50/50 mix of viewer votes (you cannot vote for your own country) and a jury of music industry professionals in each country, a method which was chosen to counter the alleged skewing of votes based on political and/or cultural lines when voting was purely the preserve of viewers at home.
Past winners include, of course, ABBA in 1974 with "Waterloo" and Celine Dion who won for Switzerland in 1988 with "Ne partez pas sans moi".
Above all though, the Eurovision Song Contest is bright, over the top and deliciously camp, a celebration of music, inclusiveness and togetherness that draws annual viewing figures in the hundreds of millions.
This year's contest will be held in Stockholm, Sweden.
MALTA: "Walk on Water" by Ira Losco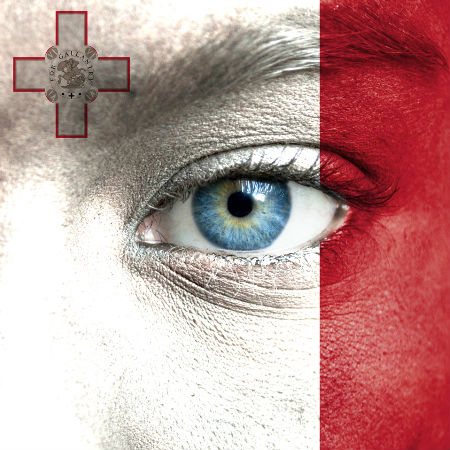 THE ARTIST
So close … and yet so tragically far.
That is Ira Losco's story – she was but 12 points (the one time where "douze points" did not ring with magical possibility) from Eurovision glory back in 2002 in Tallinn, Estonia only to be beaten by Marie N with "I Wanna".
But you can't keep an artists as well-loved and successful as Losco down for long – she has over 20 music awards during her storied 15 year career and so she's returning this year for another bite at the Eurovision crown (watch your teeth!).
It's not just the awards that mark Losco as one to watch – she has opened with some of the biggest acts on the globe including Elton John, Maroon 5 and Katie Melua and has topped the charts so often with songs like "What I'd Give" and "The Person I Am" (let's ignore the existence of "Me Lov U Long Time" shall we?) they just hand her a plaque celebrating her #1 when she releases a song (they don't but they totally should; she has that magic touch many artists long for).
Surely a win at Eurovision can't be beyond the grasp of a music superstar of her stature?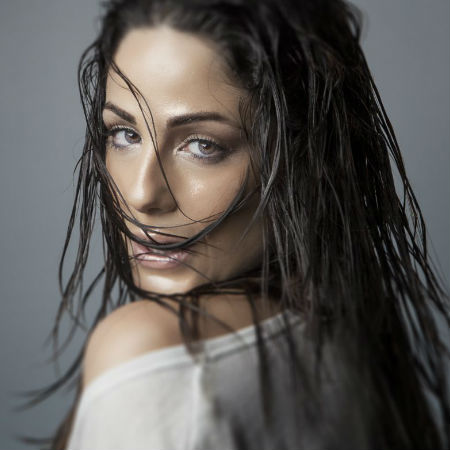 THE SONG
With a song as powerful as "Walk on Water" and the vocal chops and artistic presence to more than do it justice,
The song kicks off with some powerfully emotive vocal mood setting before heading off into what sounds like it could into ballad territory.
But not so much my friends; the bridge subtly builds and builds until it bursts into the sort of powerful chorus that gives you goosebumps.
Even better, the song has a powerful message, declaring that walking on water is not just desirable but eminently possible; it's no doubt informed by her extra-curricular work advocating for LGBTI rights and active support of anti-bullying campaigns and lends some extra substance to an already very danceable, powerful song.
This stands not just a very good chance of barnstorming out of semi-final 1 but making it all the way to that #1 spot so cruelly denied 14 years ago.
MOLDOVA: "Falling Stars" by Lidia Isac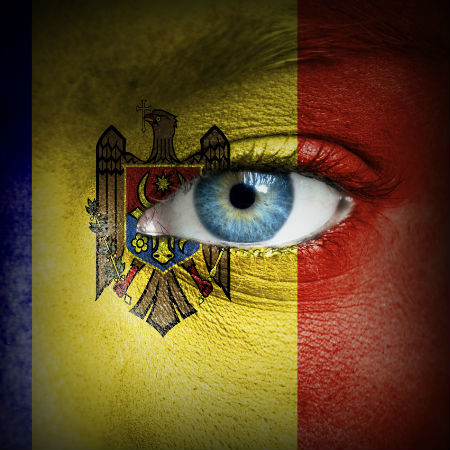 THE ARTIST
Lidia Isac is a bridesmaid-never-a- Eurovision-bride in a whole other way than Losoc, having tried both as a solo artist and as part of a duo Glam Girls in national selections for the contest in 2013, 2014 and 2015.
Now at last she can put aside the wanting and get on with the doing having been chosen to carry Moldova's hopes, dreams and national pride to Eurovision this year (so no pressure then – phew).
Fortunately like many a music artist, she's been getting ready for this big moment since childhood, taking piano classes and winning what her official Eurovision bio calls "a huge amount of competitions".
So winning Eurovision should be a breeze then? Not so fast there …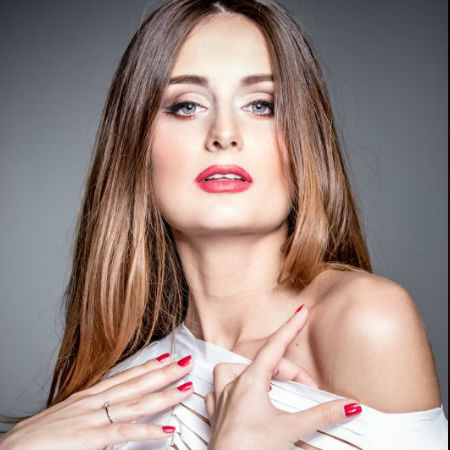 THE SONG
Yes she has the vocal prowess to make a splash, and a kicker of a song that goes from meaningful "lost in time" Eurovision-ness to dancefloor burner in no time flat but it's nothing we haven't heard before.
That's to say it's not a bad song and could well go falling into the grand final – yes I know that makes it sound like you go down not up to the GF but just go with the poorly-appropriate use of the title will you? – ticking all the boxes performance-wise as it goes.
But there's nothing exceptional about it, throwing in the obligatory key change, earnest lyrics and no doubt bombastically epic stage show that some songwriters still think will win them Europe's greatest music prize.
So douze points for effort and I won't be the least bit surprised to see this in the grand final but it's not going to be something to write a postcard home to mum and dad about from the contest.
MONTENEGRO: "The Real Thing" by Highway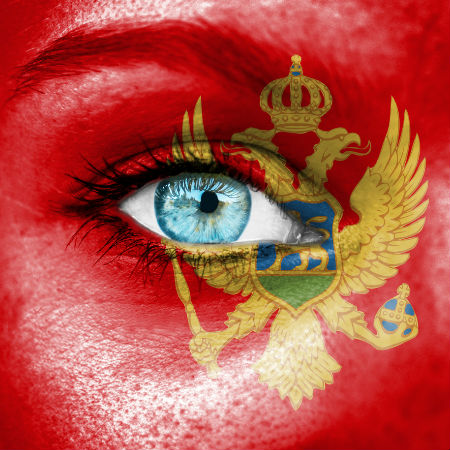 THE ARTIST
Hailing from the fair climes of Podgorica, the capital and largest city in Montenegro, Highway have channelled their brand of pop-rock to win contests such as X Factor Adria, making them yet another Eurovision entrant with reality TV show success burgeoning brightly in their bio.
With the stigma from winning a singing contest on TV having well and truly worn off, save for a few scornful sniffs and bitter mutterings from established artists who did it "the hard way", Highway are all about thinking positive, supporting each other and believing "we have something new to offer".
Ah but do they? Do Petar (lead vocal), Luka (guitar and vocal), Marko (guitar and vocal) and associate member Bojan (keyboards and vocal and the "fifth Beatle"off the group apparently) have something new to offer the music-loving voters of Eurovision?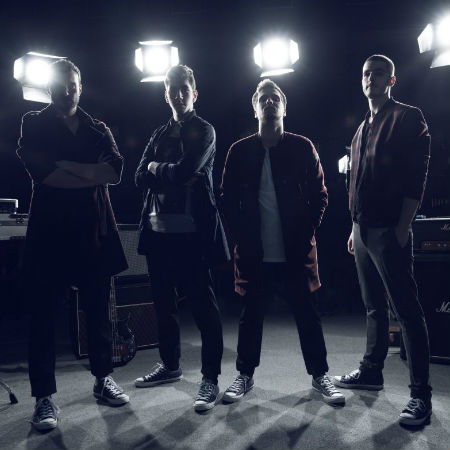 THE SONG
You really want to hope so after they nailed their "something new" colours so obviously to the figurative flag in their Eurovision bio.
And while the verse has some fun flourishes, there's honestly not much beyond vocal-inflected wall of rock sound in search of a meaningful structure and a melody, which seems to be M.I.A. in a major way.
It's the sort of song that would no doubt go down rather nicely at 3am with a bong or two of marijuana coursing through your pleasantly-addled veins but they lack the irreverent fun of Lordi, who won in 2006 for Finland and will likely disappear without a trace from semi-final 1.
At least they'll always have Podgorica …
RUSSIA: "You Are the Only One" by Sergei Lazarev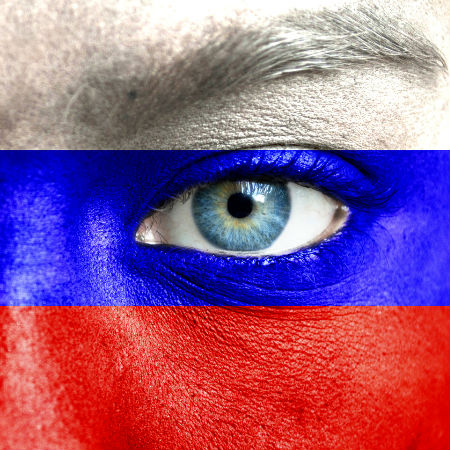 THE ARTIST
Among many of the Eurovision faithful, Sergey Lazarev is being feted every bit as much for his hunky good looks and impressively manly chest as his uncontested singing abilities and showmanship.
But Eurovision is after all a singing contest, all evidence to the contrary at times, and in that respect, Lazarev most certainly has what it takes to make his mark.
A singer from a young age, he grew up in the public eye, adding acting and TV presenting (including voice work on a lot of animated features) to his considerable talents along with the way (along with, clearly, a fairly formidable gym routine).
But it's as a singer that he's best known, with a slew of awards to prove it, many of which he picked in the last year; still like every aspiring Eurovision entrant the only award that matters now is winning Eurovision. Can he do it?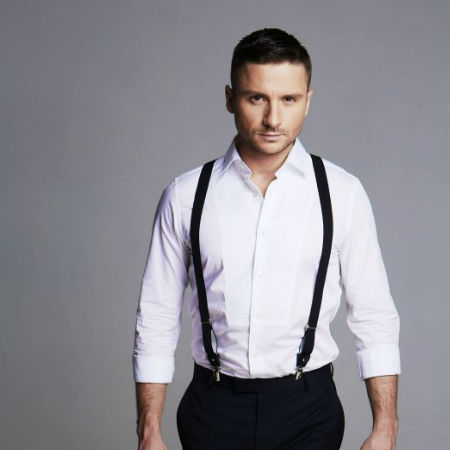 THE SONG
On the strength of "You Are the Only One" you'd have to say "Da".
The song starts off with a quiet, brooding intensity that kicks it up a gear or two hundred with no notice, the bridge and chorus piling on beats like there's no tomorrow.
The only criticism you can make of the song is that it's hardly an innovative piece of danceable electronica; having said that, it's got an arresting power and feel to it, helped along by Lazarev's clearly-demonstrated ability to deliver a brilliant live performance.
Look to him to do a Måns Zelmerlöw and combine blisteringly good stage presence with some fairly entertaining visuals if the clip is any guide.
This will command attention no doubt but whether it merits all the red hot favourite talk is another matter entirely, with everything hinging on whether he outperforms some of the more upbeat songs, and there are more of them this year than last year, in the grand final he is sure to reach with ease.
SAN MARINO: "I Didn't Know" by Serhat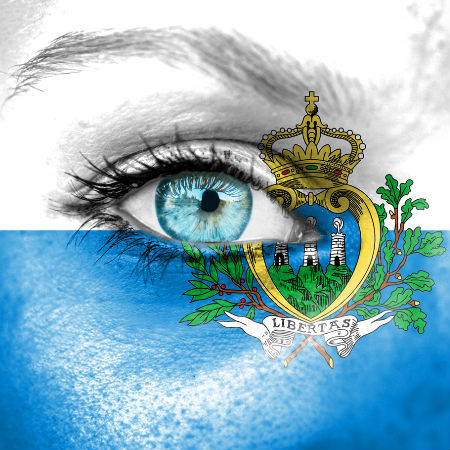 THE ARTIST
So here's the thing – you complete a degree in dentistry at the University of Istanbul before deciding, as so many dentists do, that a life of singing, TV hosting and music producing is more to your liking.
And he's been busy ever since, founding a music production company, hosting and producing Turkey's version of the Jeopardy! game show, and collaborating with Tamara Gverdtsiteli on a host of songs.
So how do you top all that frenetic activity, much of which has taken place in Germany and France in recent years?
Why you opt to perform for San Marino, which is styling its entry this year as less "We have run of singers" as "hurrah! We are multinational and pan-European".
It's all a very Disney-esque "It's a Small World After All" but will all the brother and sisterhood take San Marino anywhere truly special at Eurovision this year?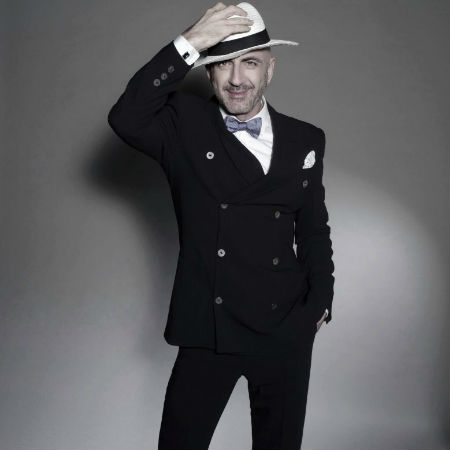 THE SONG
If by special you mean, does the entry, which ticks all the boxes of kitschy old school Eurovision that so many of us love against all reason, then yes.
If however, you mean nowhere in particular because the whole thing comes across as some sort of weird Monty Python-esque musical parody, then no.
Honestly much as I'd like to embrace Serhat's debonair strangeness, the fact is his spoken gruff vocals over a rejected 1970s Bond theme with all the campness to match and a Boney M vibe, is hard to love unreservedly.
Or even at all really. (OK a little; it's oddly compelling but that could be the cheese and wine I had last night still affecting me.)
Yes there's a camp disco vibe and for the sake of Eurovision's '70s kitsch soul, you want San Marino to go through to the grand final but I have to wonder if people will remember to vote as they roll on the floor laughing.
THE NETHERLANDS: "Slow Down" by Douwe Bob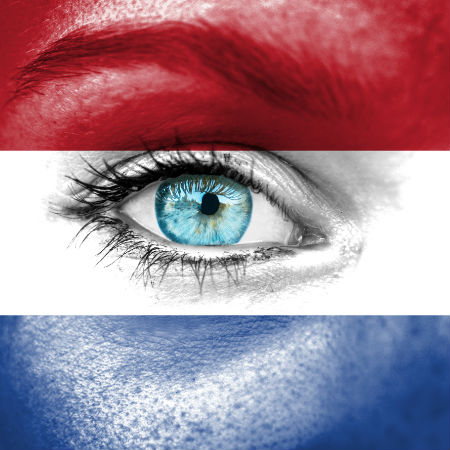 THE ARTIST
Continuing the Dutch love affair with folk and pop music, Douwe Bob Posthuma as he's known to his no doubt proud parents, is the winner of, yep you guessed it, a TV talent show De beste singer-songwriter van Nederland.
Unlike some winners who go to musical careers stepped in obscurity and irrelevance, Douwe Bob has done quite nicely for himself, with a #1 album Pass It On, a string of hits such as "Sweet Sunshine" and "Hold Me Now" (a duet with an Eurovision alum, Anouk) and the accolades aplenty including being voted the best singer-songwriter in The Netherlands in 2012.
Drawing on country, folk pop and jazz musical influences from '50s, '60s and '70s, Douwe Bob is described as having a "formidable" stage presence with his band who, rather adorably, hug each other before going on stage.
But is all that hugging and all those influences going to be enough to see The Netherlands reach its first grand final since 2013?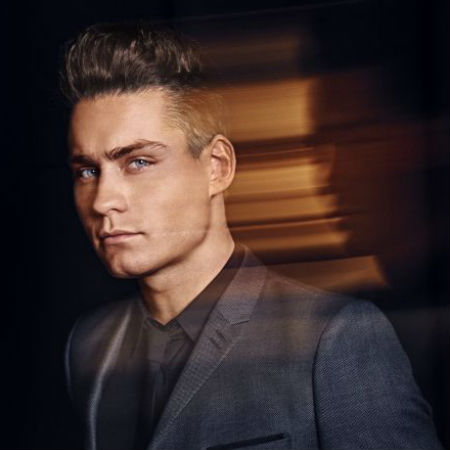 THE SONG
He just might you know.
There's an pleasing easy listening vibe to "Slow Down", which was written in three countries (Portugal, Spain and Sweden), that is neither ballad nor dancefloor burner, and stands out for that very reason.
That and it's eminently listenable; it captures a '70s vibe beautifully, helped along by Douwe Bob's voice, all emotional longing and folkish angst, which is eminently suitable for the song.
The very fact that it stands apart from pretty much every song in the semi-final, placing it well clear of the bevy of ballads and eager electronica aspirants jostling around it, bodes well for its chances.
MY TOP TEN PICKS FROM SEMI-FINAL 1
1. Iceland
2. Russia
3. Czech Republic
4. Malta
5. Finland
6. Austria
7. Moldova
8. The Netherlands
9. Azerbaijan
10. Croatia
Just in case you've forgotten all the songs from semi-final 1, and how could that even happen, here's a recap of all the songs from all 18 countries …
And here's the order in which all the eager semi-final aspirants will be singing come Tuesday 10 May …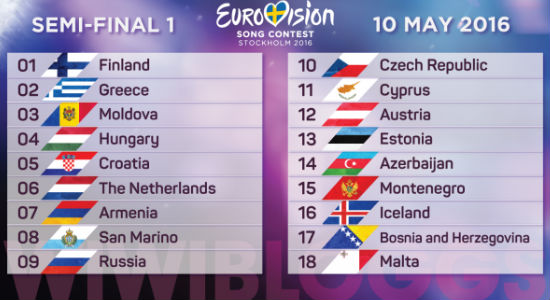 And here is wiwiblogg's, who are the best Eurovision blog out there, take on the semi-final draw which they feels dooms countries like the Czech Republic among others …