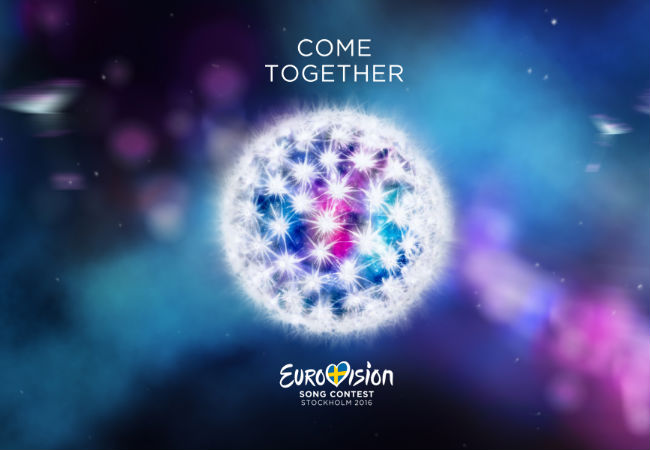 What is the Eurovision Song Contest?
Started way back in 1956 as a way of drawing a fractured Europe back together with the healing power of music, the Eurovision Song Contest, or Concours Eurovision de la Chanson – the contest is telecast in both English and French – is open to all active members of the European Broadcasting Union, which oversees the competition.
Each country is permitted to submit one song to the contest – a song which is selected by a variety of means, usually a winner-takes-all competition such as Sweden's renowned Melodifestivalen – which they perform in two semi-finals in the hopes of making it to the glittering grand final.
Only six countries have direct entry into the grand final:
* The Big Four who fund most of the contest – UK, Germany, France and Spain
* The host country (which is the winner of the previous year's contest)
* Italy, who didn't take part for many years and was re-admitted in 2011 after a 14 year absence (it was one of seven countries that competed in the first event), making the Big Four the Big Five.
The winner is chosen by a 50/50 mix of viewer votes (you cannot vote for your own country) and a jury of music industry professionals in each country, a method which was chosen to counter the alleged skewing of votes based on political and/or cultural lines when voting was purely the preserve of viewers at home.
Past winners include, of course, ABBA in 1974 with "Waterloo" and Celine Dion who won for Switzerland in 1988 with "Ne partez pas sans moi".
Above all though, the Eurovision Song Contest is bright, over the top and deliciously camp, a celebration of music, inclusiveness and togetherness that draws annual viewing figures in the hundreds of millions.
This year's contest will be held in Stockholm, Sweden.
ALBANIA: "Fairytale" by Eneda Tarifa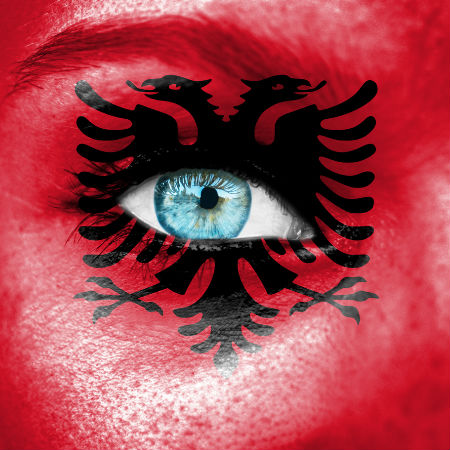 THE ARTIST
If you happened to look up multi-tasker in the dictionary, there's a pretty good chance that you would see Eneda Tarifa staring attractively back at you.
Not only is she a singer – which is quite handy given she is representing Albania at the Eurovision Song Contest – she's also a TV host, a songwriter, actress and a director, as well as a student of philosophy and sociology.
You honestly have to wonder when Tarifa, who emerged triumphant at the most prestigious music festival in Albania Festivali i Këngës in December last year, finds time to sleep.
Given she has a three year old daughter, probably not all that often.
But she's going to need some serious shut eye when she gets to Eurovision because calling your song "Fairytale" doesn't guarantee you'll get one without some serious work.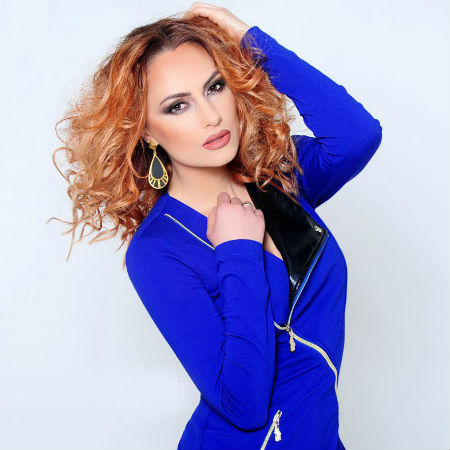 THE SONG
Or perhaps another song perhaps?
Whilst "Fairytale", which was penned by Olsa Toqi and not Tarifa herself – she must have been having one of her rare naps – is a perfectly reasonable slice of MOR Kate Bush meets Bond theme song, it's not all that remarkable a song.
Its presence has all the import and noticeably of a group of timid accountants, enjoyable enough up to a point but never quite getting anywhere, despite the lead-in to the chorus which promises much but delivers little.
Yes she has the vocal chops of Taylor Dane and may elevate the song with a cracker of a live performance but "Fairytale" is unlikely to give Albania its very own Grimm happy ever after moment.
AUSTRALIA: "Sound of Silence" by Dami Im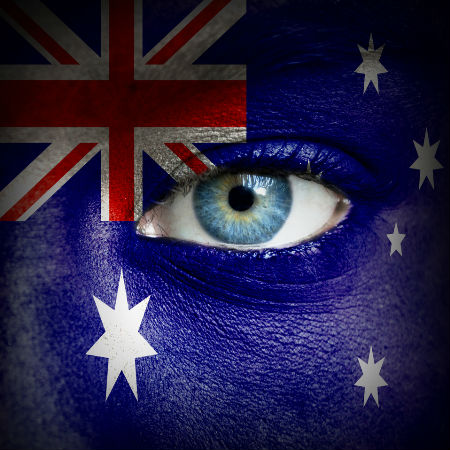 THE ARTIST
Continuing the rise and rise of music artists who have found musical fame and fortune via reality TV singing contests – there are more of them than not at Eurovision this year signaling that the stigma of these shows is well and truly over – Dami Im, only the second person to represent Australia at Eurovision, comes equipped with some serious musical talent.
A classically-trained pianist who taught herself English through pop songs after her family moved to Australia from South Korea when she 9, Im won X Factor in 2013, transforming herself in the process from shy wanna-be to stylish got-there-and-then-some artist almost overnight.
Armed with a devastatingly good voice and with a #1 album in her back pocket – OK it may not be there but if you had a #1 and a top 10 followback you'd keep them pretty much close right? – Im stands a good chance of emulating the success of Guy Sebastian's historic first appearance by Australia as a contestant last year.
But is "Sound of Silence", an interesting title given she's singing a song in a stadium – naming issues anyone? – going to stir up a lot of noise and give Australia attention from Eurovision voters?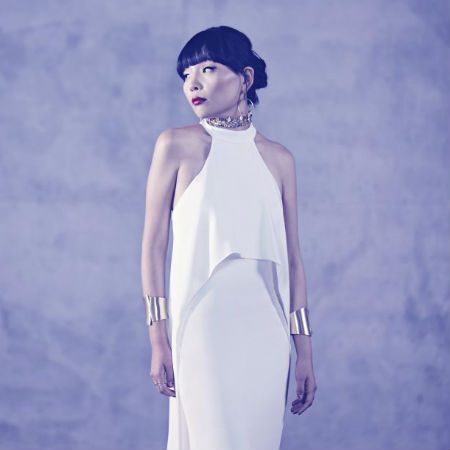 THE SONG
Every chance in the world and no I am not saying this because I am a patriotic Aussie.
Dami Im has a powerful, deeply emotive voice, a killer towering torchsong of a ballad that could give Australia its own showstopping Conchita Wurst moment, and the sort of stage presence you need to make a splash at Eurovision.
No word yet on whether her performance will feature glittery sequin-covered kangaroos or dancing shrimp on a barbie (we call them prawns by the way) but on the basis of the song alone, Australia will not only make it into the grand final but stands a real chance of making it well into the top 5 once again.
BELARUS: "Learn to Fly" by IVAN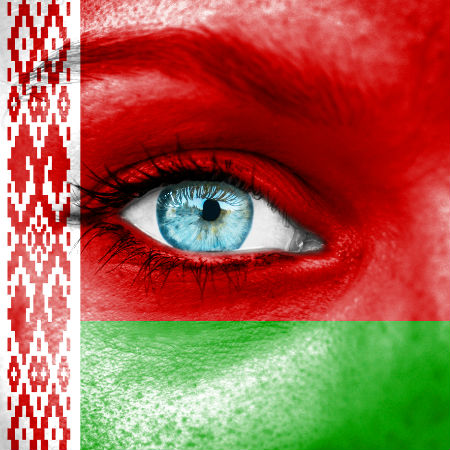 THE ARTIST
Right so the first thing you should probably know about IVAN, a 21 year old man who its been established on multiple occasions already, likes to dance to the beat of his own idiosyncratic drum, is that he likes being naked … with wolves.
Granted it's not your usual hobby of choice – guessing knitting and long walks on the beach didn't appeal? – but it stamps IVAN, real name Alexander Ivanov, as someone with the sort of qualities that gets an artist noticed.
And Eurovision is nothing if not about getting noticed.
IVAN, who won the young artists competition 5 Stars in 2014 and is currently working on his debut album, has gained a fair bit of attention already; a quirky persona is one thing however, having the right song is quite another.
So is "Help You Fly" by well-known Russian composer and producer, Victor Drobysh, the song to get him noticed for his music as much as his lupine companions?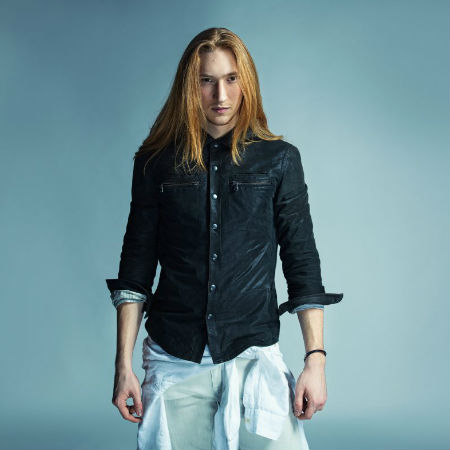 THE SONG
Absolutely.
Starting off with some wolf-like haunting vocals, "Help You Fly", which benefits greatly from IVAN's slightly earthy delivery, delivers just the right amount of anthemic gravitas, deftly mixing rock with some electronica flourishes and a pounding beat to brilliant effect.
It's one of those songs that will need a killer live performance to truly elevate it but I suspect IVAN, who seems to know a thing or two about showmanship, is more than capable of delivering.
It's probably not the kind of song that will vault him to winner status but it will get him into the grand final ensuring IVAN won't have to go home honorary wolf tail tucked between his legs.
BELGIUM: "What's the Pressure" by Laura Tesoro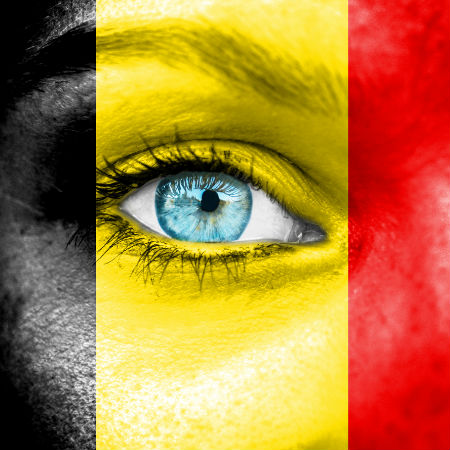 THE ARTIST
Laura Tesoro is another creative all-rounder who's managed to stack her barely-there CV (she's just 19) with all kinds of talented pursuits.
She's a singer (finishing second on The Voice's third season) – as we've established that a key qualification for Eurovision so she can tick that off the list – a dancer, an actress (Flemish soap opera Familie) and a presenter … and possibly a dog walker on the weekends but no one's been able to corroborate that for me.
But her biggest gig so far, and that includes starring in the musical Annie when she was 11, is performing at Eurovision where she aims to not so much promote the hell out of herself as learn from other artists around her:
"I'm fascinated by the other artists and how they have their own way to prepare for the Contest and to represent their country."
That, and having two musically-inclined parents should put her in good stead to make a good showing for Belgium. Ah yes but is the song any good?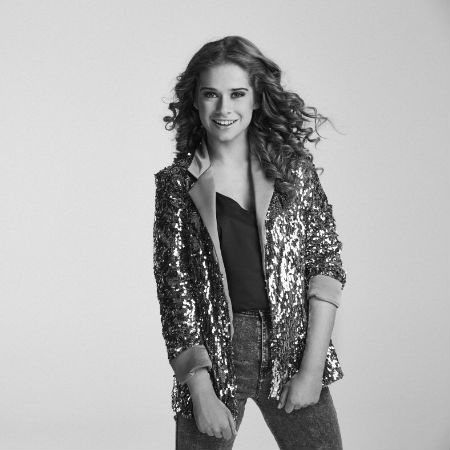 THE SONG
Kicking in with an infectious Michael Jackson-esque vibe and a distinctly '80s vibe – you can slate that home to the song's producer Pete Gordeno who plays keyboards with Depeche Mode – "What's the Pressure" bounces along with a fun, playful, incredibly danceable vibe.
It helps that Tesoro is a consummate performer, imbuing the song, which has enough catchiness going on to fuel a thousand #1 hits, delivering a performance that captures the spirit of Belgium's entry perfectly.
If you're not dancing to this song by its close people and good voters of Europe than you are made of concrete and dead inside.
I'm not sure it's winning the whole damn contest material but by the time Tesoro has winningly sung and dancer her way through semi-final 2 and the inevitable grand final appearance, you'll be smiling too much to care.
BULGARIA: "If Love Was a Crime" by Poli Genova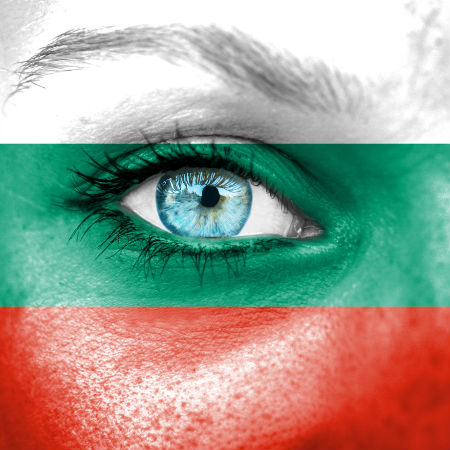 THE ARTIST
Poli Genova, who kicked off her career nice and early at the age of 4 performing in the children's group Bon-Bon, is a consummate Eurovision veteran.
Another multi-talented, gazillion-threat performer, Genova made an appearance in Düsseldorf in 2011 for Bulgaria performing "Na Inat (out of Spite)", which made a splash but failed to get the country into the all-important grand final, as well as hosting the Junior Eurovison Song Contest in Sofia in 2015.
She's now back for a second bite at the Eurovision cherry – no idea what the flavour is but let's say sparkly glitter cola – bringing all the singing, acting and performing talent with her.
And a song, "If Love Was a Crime" that could just win the contest for Bulgaria for the first time (sorry bean counters of BNT but that's what you get for sending a great song with a stellar performer).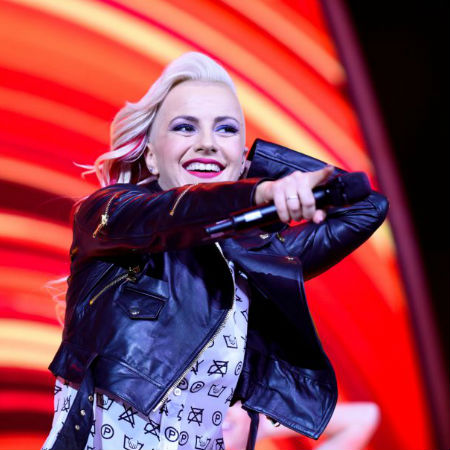 THE SONG
Yes it's really that good.
While countries like Russia and Sweden are gathering some attention, I am willing to bet my entire month's allowance of pyrotechnics and key changes that Bulgaria will be clutching a crystal microphone by the end of grand final voting.
The song has some catchy background vocal flourishes, a beat-heavy verse than segues through a brilliantly-listenable bridge into the sort of singable chorus you will be humming for days, if not weeks and months.
In other words it's got the lot and add in Genova's performance nous and you have a winner. Trust me on this.
DENMARK: "Soldiers of Love" by Lighthouse X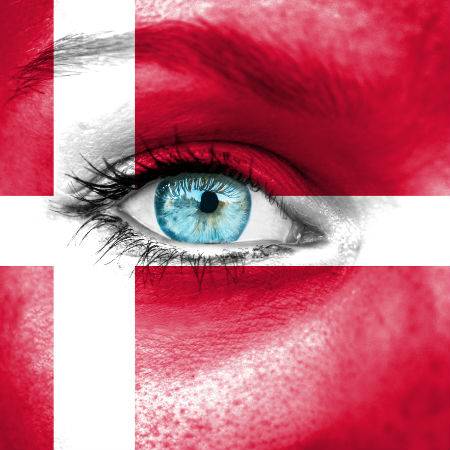 THE ARTIST
You have to hand it to Lighthouse X, made of Søren Bregendal, Johannes Nymark and Martin Skriver, they have their hearts and their deeds firmly in the right place.
Ambassadors for three different non-profit organisations, which receive a cut of the band's profits, the group's aim is to "[Make] the world a slightly better place through the power of music."
Social responsibility aside, the band's three members work as both singers and actors, having performed in award-winning musicals and singing one new year's eve at the Opera House in Denmark's capital with the Copenhagen Royal Chapel Choir.
So they have a social conscience and musical and acting talent but do they have a song that can most of all their positive qualities?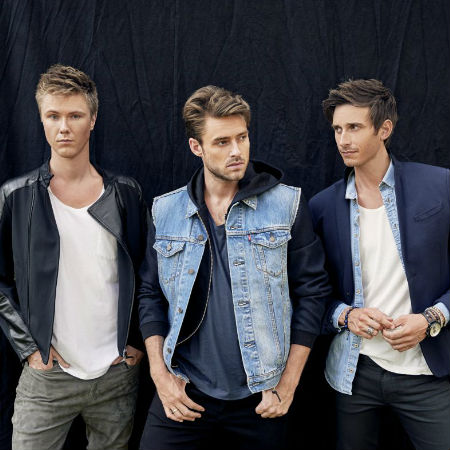 THE SONG
Not so much sadly.
While you would want a band that Mother Theresa would likely have listened to because they're so damn well-intentioned to do well, the reality is that "Soldiers of Love", while bristling with all the kind of Annie meets Anne of Green Gables sentiments you could ask for, is rather dull.
It's not particularly awful pop – it's got a catchy chorus and the three guys' voices harmonise beautifully but the reality is that it's nothing you haven't heard a thousand times before at the lower of the Top 40 charts.
Its cookie cutter familiarity works against it, and I doubt it will move anyone to vote for them, let alone become "Soldiers of Love", which frankly sound like two mutually-exclusive, oxymoronic objectives, and rather exhausting into the bargain.