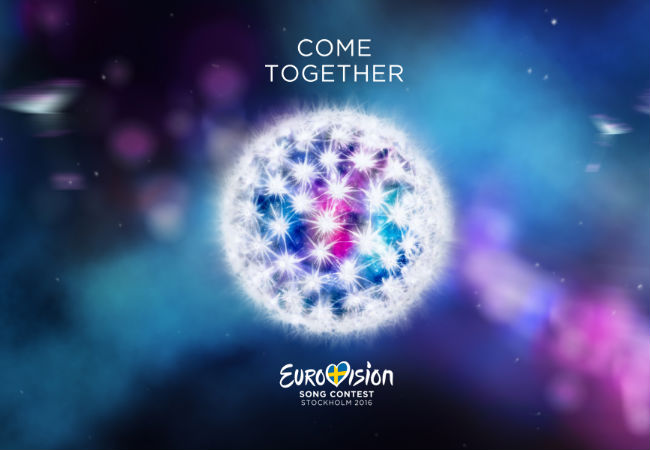 What is the Eurovision Song Contest?
Started way back in 1956 as a way of drawing a fractured Europe back together with the healing power of music, the Eurovision Song Contest, or Concours Eurovision de la Chanson – the contest is telecast in both English and French – is open to all active members of the European Broadcasting Union, which oversees the competition.
Each country is permitted to submit one song to the contest – a song which is selected by a variety of means, usually a winner-takes-all competition such as Sweden's renowned Melodifestivalen – which they perform in two semi-finals in the hopes of making it to the glittering grand final.
Only six countries have direct entry into the grand final:
* The Big Four who fund most of the contest – UK, Germany, France and Spain
* The host country (which is the winner of the previous year's contest)
* Italy, who didn't take part for many years and was re-admitted in 2011 after a 14 year absence (it was one of seven countries that competed in the first event), making the Big Four the Big Five.
The winner is chosen by a 50/50 mix of viewer votes (you cannot vote for your own country) and a jury of music industry professionals in each country, a method which was chosen to counter the alleged skewing of votes based on political and/or cultural lines when voting was purely the preserve of viewers at home.
Past winners include, of course, ABBA in 1974 with "Waterloo" and Celine Dion who won for Switzerland in 1988 with "Ne partez pas sans moi".
Above all though, the Eurovision Song Contest is bright, over the top and deliciously camp, a celebration of music, inclusiveness and togetherness that draws annual viewing figures in the hundreds of millions.
This year's contest will be held in Stockholm, Sweden.
NORWAY: "Icebreaker" by Agnete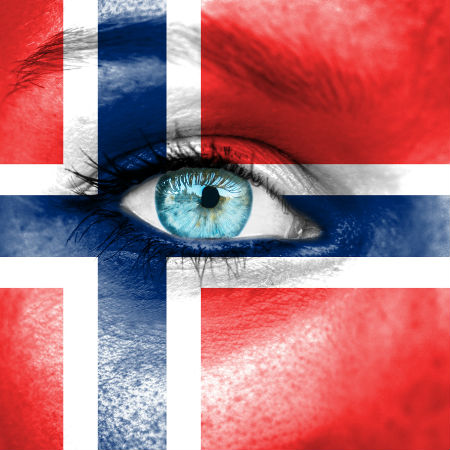 THE ARTIST
Musical prodigy, thy name is Agnete Johnsen.
Though she is only 21, an age at which many people are thinking about starting their careers, Agnete, who is the lead singer for the BlackSheeps, already has a decade worth of experience in the music industry.
Yes a decade. So what you have done with your life lately hmm?
Our mutual life failings aside, Agnete has a slew of noteworthy successes behind her – in 2008, she won Melodi Grand Prix Junior with "Oro jaska, beana (Be quiet, dog)" which her Eurovision bio described as a "monster hit", followed that up with being the youngest winner of the Norwegian version of Strictly Come Dancing in 2014, and now of course has won the right to represent Norway at the Eurovision Song Contest itself, something which understandably makes her pretty happy:
"I've been watching the Eurovision Song Contest for as long as I can remember. When I was a little girl I used to imagine being on the stage, singing in front of everyone. Now, my dream has come true, finally I will represent Norway."
Feeling good about representing your country is one thing but "Icebreaker" the song to take that warm-and-fuzzy sentiment and turn it hard, cold winning?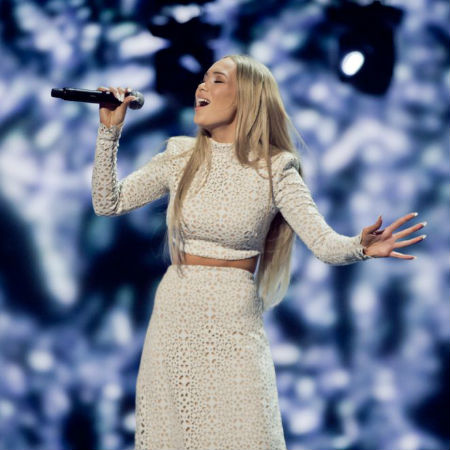 THE SONG
It's certainly got the here-and-now musical vibe happening.
Starting with some brooding electronic that builds and builds, it bursts into a bridge that rides Agnete's powerful, pure vocals before hitting a chorus that you will either love or hate.
That's largely due to its stop-start nature which feels like its about to get a head of steam up – after all that's what the verse and bridge promise all through the building crescendo – before slowing down to intense emotional synth-augmented ballad territory.
I think it adds a real power and emphasis to the chorus, lending what could have been another stock standard dancefloor thumper some real personality and uniqueness.
And with the right performance, this could deliver Norway a nice grand final finish indeed.
POLAND: "Color of Your Life" by Michał Szpak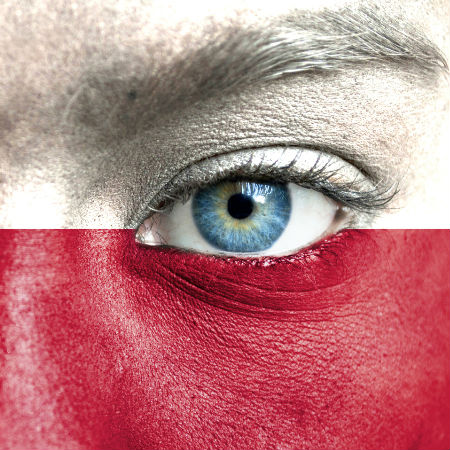 THE ARTIST
Michał Szpak is a giant slayer.
OK not of actual giants – that gig belongs to Jack of the Beanstalk fame and possibly a Game of Thrones character or two – but of Edyta Górniak who was widely expected tin the right to represent Poland at Eurovision this year, an honour they last held in 1994.
Szpak emerged supreme however, capping off a rise to musical success that began , like so many of his fellow European entrants this year, at a young age; in his case the age of 9 when he won the Young Talents Competition.
But even at that young age, you're only as good as your last victory – the music industry is tough people, TOUGH – and so Szpak followed up with a 2011 runner-up performance in X-Factor, an album release in that same year and wins at the Russian Song Festival in 2013 and SuperPremieres 2015 in, you guessed it, 2015.
So he knows the sweet, sweet taste of victory but is "Color of Your Life" enough to keep his career on its current winning roll?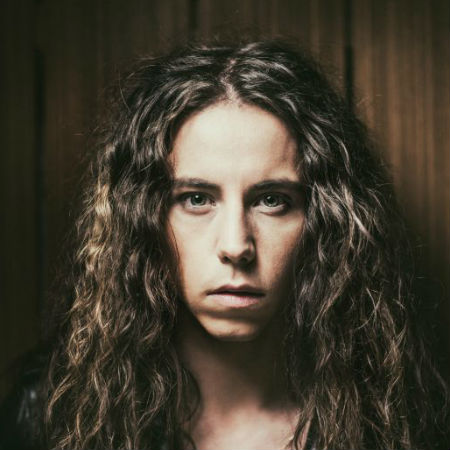 THE SONG
If you're going to go solely on a highly emotive voice that sounds like all the sadness and longing and desire in the world then yes.
Or you're deeply, profoundly and irrevocably moved by an MOR ballad that sounds like it's distilled all the '80s Chicago/Toto-ness in the world, and trust me it lingers, then yes again.
But if you're after a song that doesn't sound like the soundtrack to a movie of the week offering at 12 noon on commercial TV, then you might be in for a bit of disappointment.
On the surface, this song has it all – emotional and musical intensity, key changes and a trip back in musical time and while it no doubt surf all that emotive nostalgia into the grand final, this is not the winner that Szpak is looking for.
SERBIA: "Goodbye (shelter)" by Sanja Vučić ZAA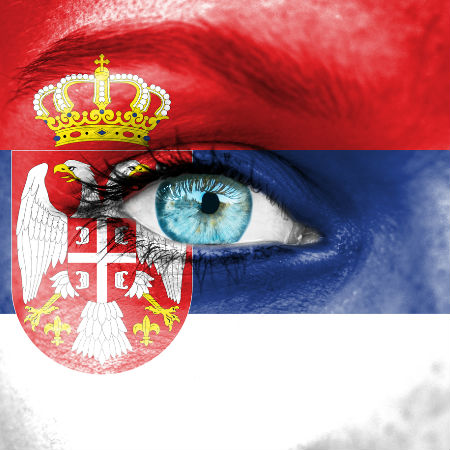 THE ARTIST
Now you might be wondering whether Sanja Vučić either a rather emphatic double-barrelled surname or whether she has a capitalisation fetish.
Neither is in fact the case – ZAA is the band that Vučić is the lead vocalist, a relationship so intensely close apparently that the two have fused together in some sort of oddly intimate naming mash-up.
Naming aside, Vučić is the child of artistic parents, singers who schooled her in old folks songs as a child her hometown of Kruševac, which it seems she "adores" (despite living year round in Belgrade).
She's extended her repertoire extensively since then into soul and opera, and what the artist terms "non commercial music".
She's also not that well known which means Eurovision offers the chance of a lifetime to make a name for herself and her unique musical sound – but is "Goodbye (Shelter)", the song to make the most of this golden opportunity?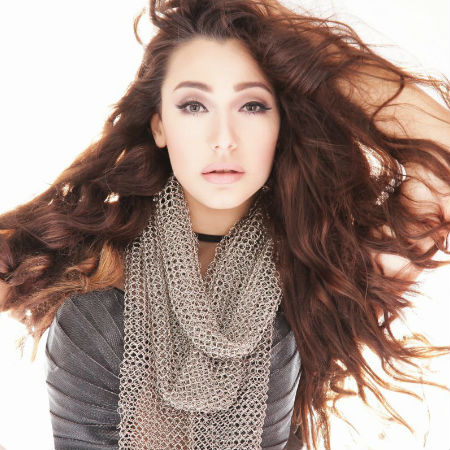 THE SONG
On vocals alone, you'd have to hand Vučić the prize.
She certainly has the vocal chops, not just to hit the notes perfectly every time but to imbue the song with the requisite amount of angst-ridden emotion.
But the song itself, which to be fair gives her voice, all the chances in the world to shine and make its presence felt, is not all that distinctive, a been -there-done-that-got-the-T-shirt which isn't bad, just not startlingly original.
It's highly likely it could burst forth from semi final 2 with a devastatingly good live performance, especially if she nails the goosebump-inducing final chorus, but it's not the kind of song that will leave any real, lasting winning mark if she makes it to the anonymity-busting big league of the grand final.
SLOVENIA: "Blue and red" by ManuElla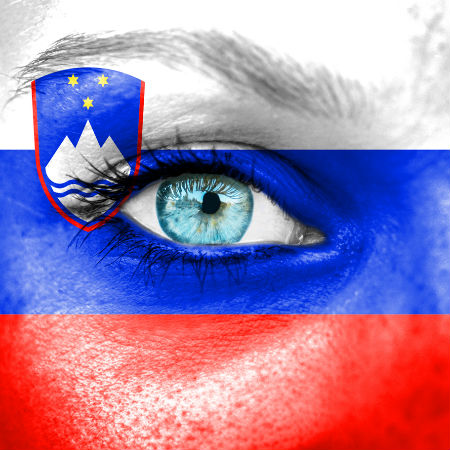 THE ARTIST
I will not surprise you in the least to learn that (a) music is ManuElla's passion – a handy commodity when one is a singer and you're representing your country in a song contest and (b) that she began singing at an early age (they start 'em young in Europe it seems).
The usual Eurovision entrants tropes aside, ManuElla is one very talented lady – a multi-instrumentalist who plays the accordion and the bass guitar and whose deepest abiding passion is singing.
"Singing has the absolute priority in my life! I cannot imagine anything different."
And she is determined to make the most of her talents, especially in light of the recent loss of her father, whose passing has inspired her to go for broke and put the pedal to the metal ambitions-wise.
Which raises the big question – is "Blue and Red" the song to make the most of all this driving passion?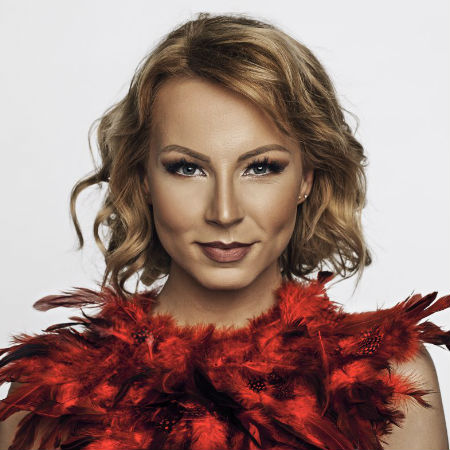 THE SONG
Kicking off with some banjo twangs, something you don't see in every Eurovision song, ManuElla channels her inner Faith Hill for a definitely country-tinged driving pop gem.
While not the most original of songs, it's elevated by the obvious passion in her voice – that word again but lordy it radiates its way all the way through this song – and by a persistent, full speed ahead melody and beat that don't slow down for anyone.
There's also a beautiful sense of authentic emotion percolating through the song; notes are not just being sung but meant with every last fibre of being, the sign of someone who's not going through the motions but is living her art.
And that, I think, is what will push Slovenia through to the grand final since if there's one thing Eurovision voters like, it's someone who actually gives a damn … and has a pyrotechnic display … don't forget the pyrotechnic display ManuElla!
SWITZERLAND: "The Last of Our Kind" by Rykka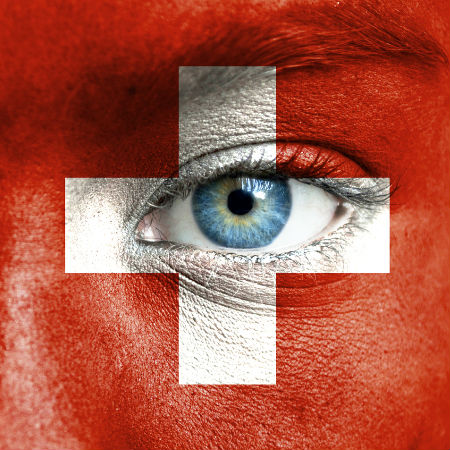 THE ARTIST
One of the great things about creative pursuits such as music is the opportunity to reinvent yourself.
And Rykka aka Christina Maria has made the most of this, transplanting herself from Vancouver, Canada to her grandfather's homeland of Switzerland, switching from acoustic folk to alternative indie pop, and representing her adopted country at Eurovision.
That's some change going on there – eat your hearts out Madonna and Lady Gaga – but it's paying off in spades with Rykka set to release an album titled Beatitudes this year, which should no doubt do quite nicely on the back of a standout Eurovision performance.
Speaking of which, and we are, is her "triumphant mega ballad" – Eurovision's words, not mine – in with a chance in this, Rykka's transformative year?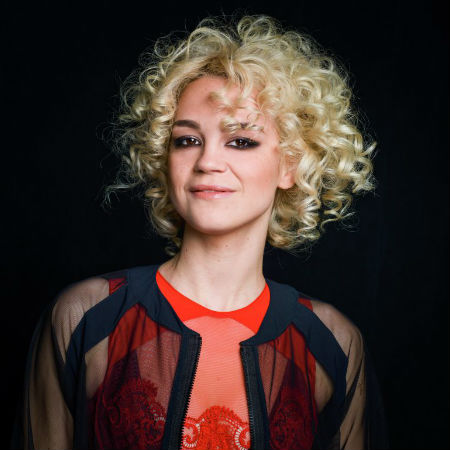 THE SONG
I say yes.
It is exactly the sort of song that will make a big splash at Eurovision, all anthemic chorus, impassioned vocals, slow but catchy verse build-up, worthy message about love at the end of the world and emotions oozing out of every bar and note.
There's a particular beauty to the song which while a conventional ballad in many senses, has enough alternative flourishes to stand out from the pack which, despite all the upbeat songs this year, is still quite considerable.
Through it will be a tussle between Serbia and Switzerland for a slot in the grand final, I'm picking Switzerland at this point based largely on its uniqueness, a refreshing thing when so many people are content to churn out the same old, same old.
Or I could cheat completely and pick them both because if there's one thing Eurovision loves, it's a moving ballad … and glitter … they also like glitter a lot.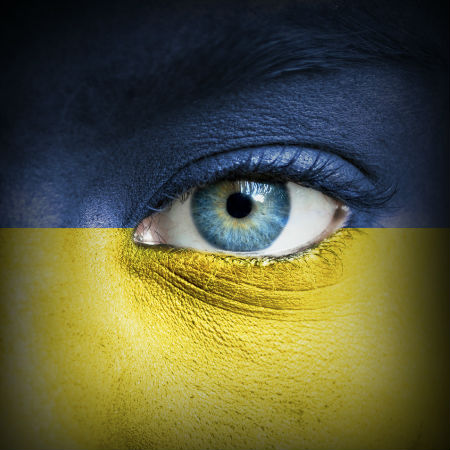 THE ARTIST
A certified triple threat – she is an actor, a composer and a singer – Jamala aka Susana Jamaladynova is an eclectic soul, mixing together soul, jazz, funk, folk and electronica in one pleasing musical broth (of course you could also argue she's just ridiculously indecisive but what kind of uplifting bio would that make now?)
Originally aiming for a career as a classical singer, Jamala opted instead for a pop-oriented calling after she won the grand prize at The New Wave, a contest for young singers held in Jūrmala, Latvia in 2009.
Pivoting in much the same way that classically-trained singers like Annie Lennox have done previously, Jamala turned her attention to representing Ukraine at Eurovision, coming up short in 2011 with "Smile" but finding success this time around with "1944", a song about her grandmother which despite assertions to the contrary is most definitely not political.
No, really …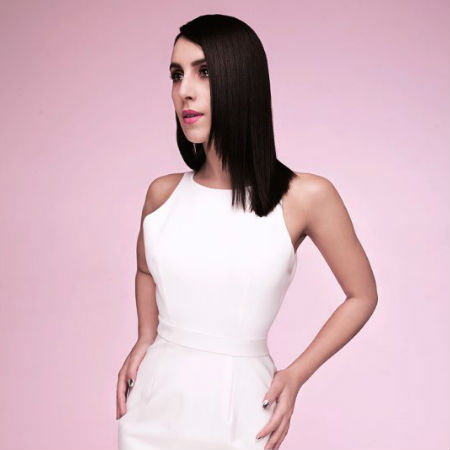 THE SONG
Using Ukrainian instruments such as duduk and mugham, an Azerbaijani vocal technique with Arabic roots, "1944" is a beautiful, affecting song in some ways.
It percolates along with an intense languidness – yes the two can and do coexist in the song – that is quite obviously making a statement of sorts about "strangers" coming and killing with no excuses.
Dig at the Russians anyone?
Barely-veiled political statements aside – it skirts close to but doesn't break through the Eurovision prohibition on those types of songs – "1944" is a gripping, stripped back gem of a song that also sadly stands not a hope of making it through to the grand final.
Beautiful yes but it doesn't have enough of a presence to break through in a semi final full of very fine songs.
MY TOP TEN PICKS FROM SEMI-FINAL 2
Poland
Australia
Belarus
Bulgaria
Israel
Lithuania
Georgia
Ireland
Serbia
Switzerland
Just in case you've forgotten all the songs from semi-final 2 – what what?! How did that happen? – here's a recap of all the songs from all 18 countries …
And here's the order in which all the eager semi-final aspirants will be singing come Thursday 12 May …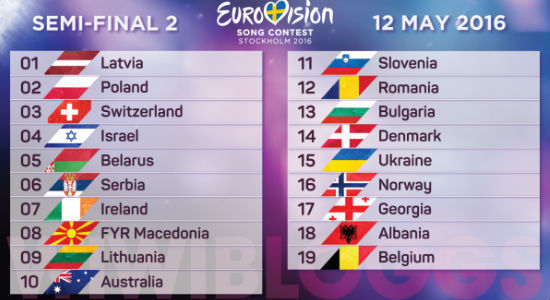 And here is wiwiblogg's, who are the best Eurovision blog out there, take on the semi-final 2 draw …