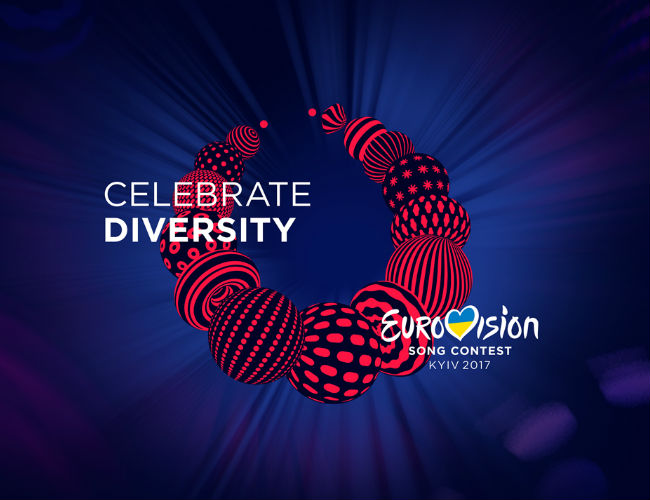 What is the Eurovision Song Contest?
Started way back in 1956 as a way of drawing a fractured Europe back together with the healing power of music, the Eurovision Song Contest, or Concours Eurovision de la Chanson – the contest is telecast in both English and French – is open to all active members of the European Broadcasting Union, which oversees the competition.
Each country is permitted to submit one song to the contest – a song which is selected by a variety of means, usually a winner-takes-all competition such as Sweden's renowned Melodifestivalen – which they perform in one of two semi-finals in the hopes of making it to the glittering grand final.
Only six countries have direct entry into the grand final:
* The Big Four who fund most of the contest – UK, Germany, France and Spain
* The host country (which is the winner of the previous year's contest)
* Italy, who didn't take part for many years and was re-admitted in 2011 after a 14 year absence (it was one of seven countries that competed in the first event), making the Big Four the Big Five.
The winner is chosen by a 50/50 mix of viewer votes (you cannot vote for your own country) and a jury of music industry professionals in each country, a method which was chosen to counter the alleged skewing of votes based on political and/or cultural lines when voting was purely the preserve of viewers at home.
Past winners include, of course, ABBA in 1974 with "Waterloo" and Celine Dion who won for Switzerland in 1988 with "Ne partez pas sans moi".
Above all though, the Eurovision Song Contest is bright, over the top and deliciously camp, a celebration of music, inclusiveness and togetherness that draws annual viewing figures in the hundreds of millions.
This year's contest will be held in Kyiv, Ukraine.
CZECH REPUBLIC: "My Turn" by Martina Bárta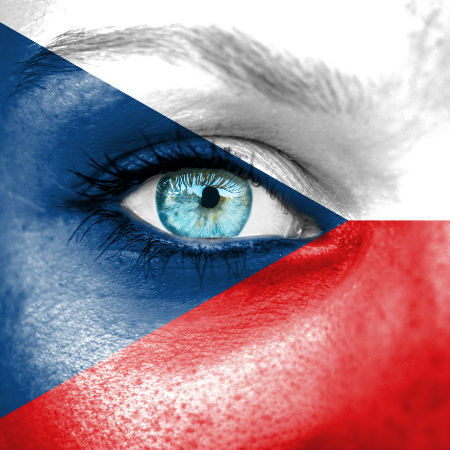 THE ARTIST
A relatively new stalwart of the jazz scene, who spends her time moving between Prague and Berlin (it's a tough life for some), Martina is an artist who happily throws together the old and the new, respectful of tradition but just as ready to play around with its conventions too.
She also describes herself as an "extreme goat cheese lover", which conjures up images of Martina, clad in bungy jumping gear, hurtling down into a great big vat of cheese, goats no doubt looking on askance. (You can only hope this makes it into her stage performance.)
But it's not her dairy-based adventuring, nor her belief in the power of natural stones, placed handily on her chakra that people primarily know her for.
Leaping to the attention of the public, no doubt clad in goats cheese residue, on Czech TV, Martina has performed with the legendary Felix Slováček Big Band, appeared in the musical Robin Hood and participated in Sinatrology, a gala honouring Ol' Blue Eyes himself.
She's big in Germany, and has performed at jazz festivals pretty much everywhere but how will she fear on the biggest European stage of them all?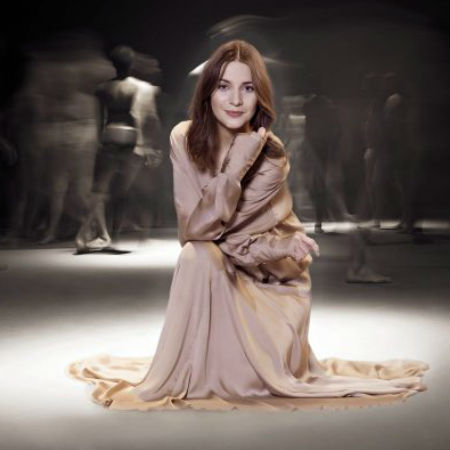 THE SONG
Honestly it could go either way.
There's an easy late night jazz feel to "My Turn", which lopes along at an easy gait, anchored by Martina's dusky emotionally-resonant voice and will benefit really nicely from well-judged staging.
Unfortunately the song sounds like a little too easy listening 101, the kind of pleasant but unremarkable song that is a staple of golden oldie radio stations the world over, its impact dissipating in the almost inevitable ad break that follows.
Pretty yes and beautifully sung, but lacking any real cut through or substance, dooming the Czech Republic to a semi final berth only in all likelihood.
FINLAND: "Blackbird" by Norma Jean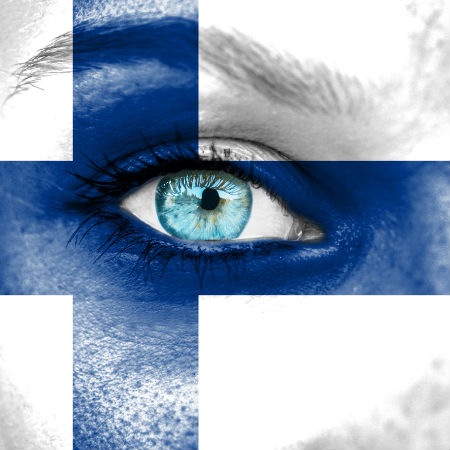 THE ARTIST
While most friends are content to spend their time going to concerts or movies, or having Mimosa-fuelled brunches at a hip cafe somewhere, Lasse and Leena, who are described as "musical soul mates" have opted instead to form an indie pop duo called Norma Jean (perhaps a nod to the dearly departed Marilyn?)
Spending their non-brunch expended time writing their own songs for 15 years – that's a lot of missed bagels and Eggs Benedict right there – Norma Jean invest their music with an epic, cinematic grandeur and some well-placed quirky humour, which, as the Russian grandmothers demonstrated some time back, can go a long way in Eurovision-land.
Like many acts before, beavering away in relative anonymity as far as the wider world is concerned, Lasse and Leena decided that Eurovision would the perfect platform to take things to the next level, handsomely winning the Contest for New Music (UMK), Finland's selection contest, to get there.
So ambitions outlined and achieved, but is their song "Blackbird" sufficiently robust and enticing to give them the success they seek?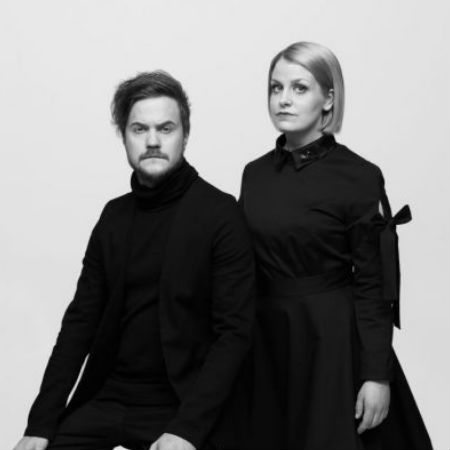 THE SONG
Leaving aside Leena's obvious dislike of Finland's birdlife, "Blackbird" is poignantly emotionally redolent, a soft though intensely dark exploration of loss and the reminders of what once was.
Lyrically, it's as rich and meaningful as it gets, speaking of the bleaker times of life while a suitably drawn back but sweetly-expressed melody plays on – most pronounced in the exquisite bridge which generates an insane number of goosebumps and lumps in the throat – with the song captivating you from start to finish in ways that entrance the heart and the mind all at once.
This is a deeply-moving, touching song that you have to be dead not to be affected by and while it's not, in some ways, typical Eurovision fare, it could be a real standout on the night.
I can only hope that people open their hearts to this immensely beautiful, affecting song, which deserves to do exceptionally well.
GEORGIA: "Keep the Faith" by Tako Gachechiladze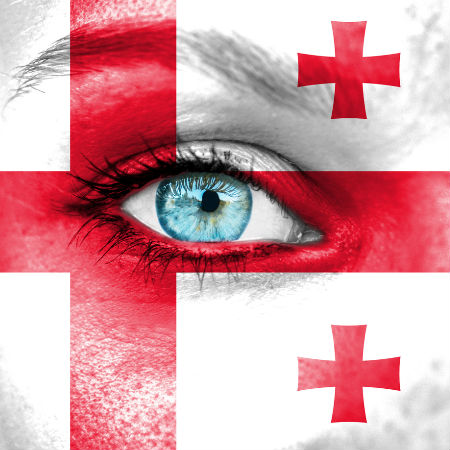 THE ARTIST
Apparently if you're holding a concert in Georgia's capital Tbilisi, it's almost mandatory to have Tamara Gachechiladze aka Tako appear on the bill; I don't think you get fined if you don't, but she seems, by all accounts, to be a near-permanent fixture on the city's calendar of musical events.
And why not? She's a talented lady who has appeared, according to her Eurovision bio, at "international jazz festivals [and] numerous festivals and concerts" as well as participating in the World Youth Delphic Games."
No doubt, thus armed with more frequent flyer miles that you can count, she competed in the 2015 series of TV talent show Your Voice Sounds Familiar, and has been a soloist in the Tbilisi Concert Orchestra since 1997.
That's quite the CV to which you can add coming *this* close to being Georgia's entrant in the 2009 Eurovision Song Contest as part of the group Stephane and 3G – Georgia withdrew when their song choice was deemed too political – a bleak spot on an otherwise shining career, now remedied by making the cut this year as a solo performer.
The big question is … drum roll please … now she's in the Eurovision club, does she have the song to fulfill her stated wish of "[making] my country more famous and [letting] the world listen to my voice" ?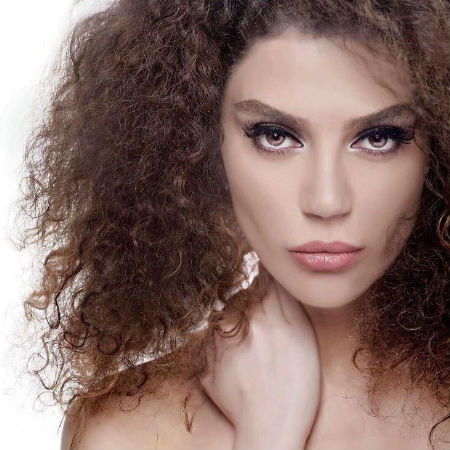 THE SONG
I wish I could say emphatically yes.
The truth is, while she is possessed of a fine voice and impressive stage presence, "Keep the Faith" sounds like a Bond theme that didn't make the grade, ending up on the cutting room floor.
That said, it's not a bad song, with some quite dramatic build-up and melodic density that could really stand out with a stunning performance, much like Austria's Conchita Wurst's "Rise Like a Phoenix" did in 2014.
But it doesn't rise above the pack significantly enough to really make it presence felt which will likely mean a grand final berth but no glittering trophy at the end.
GREECE: "This is Love" by Demy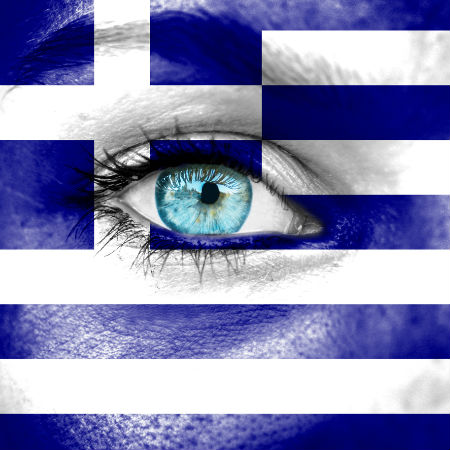 THE ARTIST
If you've ever harboured the dream of doing something awe-inspiringly amazing with your life, but let it sink beneath the weight of life's obligations and good old time's inertia, then best you look away now.
For Greece's entry this year to Eurovision, Demy (known to her no doubt doting parents as Dimitra Papadea) has not only dreamed her big dream, she's made it a reality, going from wanting to win Best New Artist at the MAD Video Music Awards in 2011 to actually pulling off the feat in 2012.
As well as being a music awards prodigy, Demy is a singer and a piano player, with myriad musical influences from jazz and soul to rock n' roll and r'n'b and a e bent for multitasking which is handy because she is also starring in musicals, collaborating with a who's who of the Greek music industry and studying law (it's the family business and a great fallback should the awards gravy train ever dry up).
So being that crazy busy, does she have time for Eurovision – I am fairly certain the answer to that is "YES!" – and will her song "This is Love" catapult her away from law and onward to a glittering worldwide music career?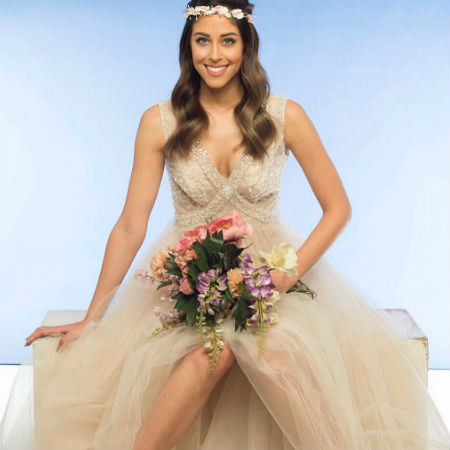 THE SONG
Quite possibly.
Granted the song is not out of the box extraordinary – you've heard a tune like this at a thousand clubs before – but it's infectiously upbeat, let down only by Demy's relatively weak vocals (when you compare her to her fellow entrants and even the usual dancefloor divas).
Throw in some visual bling and some hunky Greek backup dancers, who seems to grow like vine leaves in great profusion, and you'll likely have a kickass semi final stunner that will have everyone dancing and voting up a storm.
Whether it can win the grand final itself is another matter entirely; I suspect not since, fun though it is to listen to, it's missing that mysterious "x" ingredient that could vault to true immortal Eurovision greatness.
ICELAND: "Paper" by Svala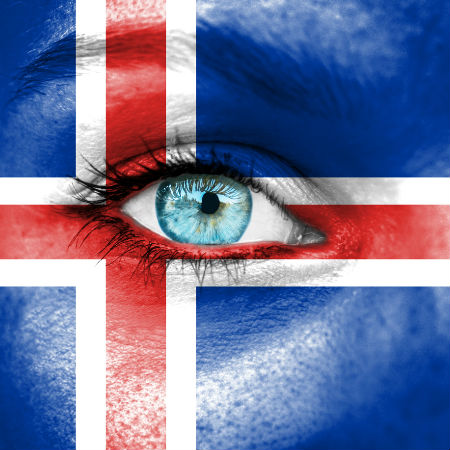 THE ARTIST
In the under-achieving life stakes, ladies and gentlemen, I give you Svala aka Kali from Iceland who has, in her 40 years of life on Earth, only managed to launch a singing career at age 7, become a storied songwriter, a judge on The Voice, a fashion icon and a global touring star.
Of course I'm kidding about Svala Björgvinsdóttir, the daughter of legendary pop star Bo Halldorsson who has amassed a slew of chart-topping songs, made it big in the USA as a solo artist and as a member of Steed Lord, the band she formed in 2006, and made a name for herself with her husband as the crator of artistically cutting edge music videos.
Impressed yet? You should be; so it makes perfect sense that she's been chosen as Iceland's entrant with the only remaining question being why on Earth this didn't happen years ago?
So she has the runs on the board, with her new band Blissful striking almost instant success – do you feel like your life is a lacklustre piece of mediocrity yet? Give it time – but will all this stellar success translate to Eurovision glory?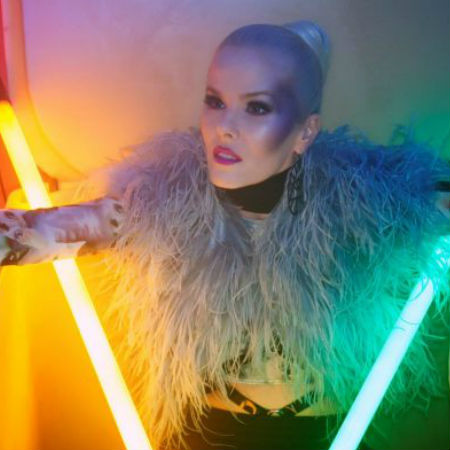 THE SONG
YES, and again I say YES.
"Paper" is deliciously idiosyncratic, pulled forward by pulsating beats, a snaking melody that wraps itself in and around the lyrics that are sung with a husky purring brilliance by Svala.
This is a song with build, chutzpah and presence and it's damn near impossible to imagine a scenario where this doesn't totally own the stage at Eurovision.
Given Svala's fashion and visual aesthetics nous, count on "Paper" not only sounding brilliant at Eurovision, but looking astoundingly good.
Count on Iceland being one of the standout wow moments of this year's event.
LATVIA: "Line" by Triana Park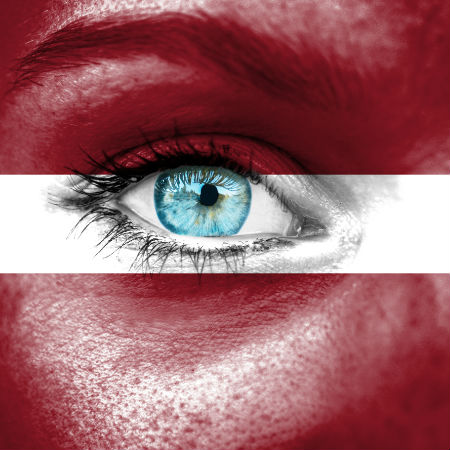 THE ARTIST
Triana Park are not your grandmother's all genres band (unless your granny is super hip in which case then, they totally are).
Made up of founder and vocalist Agnese Rakovska, and Arturs Strautins (guitar), Edgars Vilums (drums) and Kristaps Erglis (bass), Latvia's entrant for Eurovision this year favour extravagant performances, avant garde personal style and a love of multiple, mashed-up musical genres including pop, electronic and hints of hip-hop and rock.
Having made a number for themselves at festivals across Latvia and the world with appearances at SXSW (USA), Eurosonic Noordeslag (The Netherlands) and Waves Vienna (Austria) to their credit, they are, so their bio says, and why woudl we doubt it, for "explosive live performances, always filled with energy."
Not only that but they love to eat apparently with banana pancakes with Nutella a particular favourite.
Well-fed then and possessed of a pushing-the-artistic-envelope mentality, could they be the next Lordi (who won Eurovision in 2006 with "Hard Rock Hallelujah"?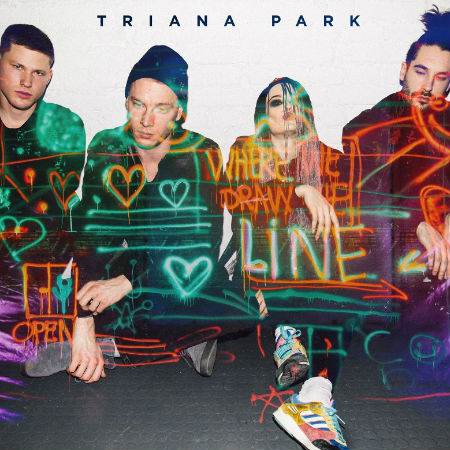 THE SONG
Almost but not quite.
While the song is an addictive break-the-mould song with some interesting vocal flourishes, a driving, pulsating melody that rarely pauses for breath and some really clever electronic production accoutrements, I'm not sure it's got the goods to take out the big prize.
Again, it lacks that elusive "x" factor but honestly it's only a matter of degrees.
It's one of the more interesting songs on offer in this year's competition and will provide a nice break from the many earnest ballads.
Look for Triana Park to use "Line" to dance their way out of the semi final but likely nothing more; suffice to say, irrespective of their placing, they're guaranteed to offer up a memorable performance.