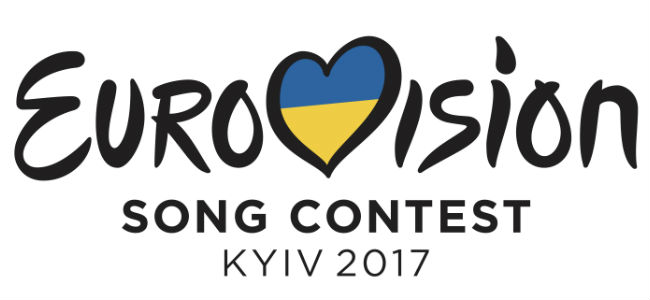 What is the Eurovision Song Contest?
Started way back in 1956 as a way of drawing a fractured Europe back together with the healing power of music, the Eurovision Song Contest, or Concours Eurovision de la Chanson – the contest is telecast in both English and French – is open to all active members of the European Broadcasting Union, which oversees the competition.
Each country is permitted to submit one song to the contest – a song which is selected by a variety of means, usually a winner-takes-all competition such as Sweden's renowned Melodifestivalen – which they perform in one of two semi-finals in the hopes of making it to the glittering grand final.
Only six countries have direct entry into the grand final:
* The Big Four who fund most of the contest – UK, Germany, France and Spain
* The host country (which is the winner of the previous year's contest)
* Italy, who didn't take part for many years and was re-admitted in 2011 after a 14 year absence (it was one of seven countries that competed in the first event), making the Big Four the Big Five.
The winner is chosen by a 50/50 mix of viewer votes (you cannot vote for your own country) and a jury of music industry professionals in each country, a method which was chosen to counter the alleged skewing of votes based on political and/or cultural lines when voting was purely the preserve of viewers at home.
Past winners include, of course, ABBA in 1974 with "Waterloo" and Celine Dion who won for Switzerland in 1988 with "Ne partez pas sans moi".
Above all though, the Eurovision Song Contest is bright, over the top and deliciously camp, a celebration of music, inclusiveness and togetherness that draws annual viewing figures in the hundreds of millions.
This year's contest will be held in Kyiv, Ukraine.
MOLDOVA: "Hey Mamma" by Sunstroke Project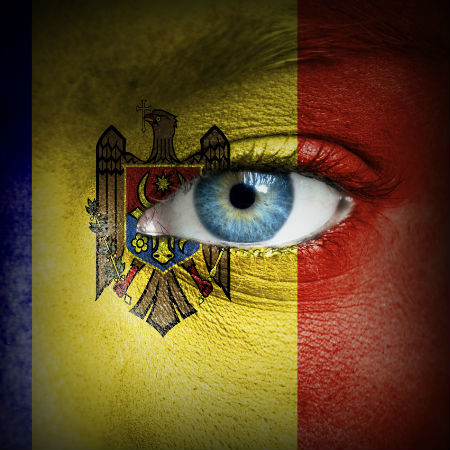 THE ARTIST
It's not unusual to have acts return for a second bite at the Eurovision cherry, usually moving from backing singers to the main event (there are exceptions such as San Marino's Valentina Monetta who didn't seem to ever leave), so the reappearance of Sunstroke Project, who first used their violin, saxophone and dance music to great effect for Moldova's 2010 entrant Olia Tira, makes perfect sense.
As does the fact that the man known as Epic Sax Guy, Sergey Stepanov, who remains part of the line-up is returning; you don't become a viral sensation, responsible for million of views on YouTube and get left on the sidelines.
All that digital fame can't hurt a band and so it is that Sunstroke Project, who sound like they're named after a particularly earnest endeavour by a cancer council seeking to promote the dangers of too much sun exposure, have kept themselves near the top of the charts, touring internationally and running their own record label, Ragoza Records, to which, you'd have to assume, they've had the good sense to sign themselves.
That's a whole lot of success going on there, not to mention (but of course I will; you know I must) that they consider themselves "the most funny people in the world" which may be news to a whole slew of standup comics and the estate of Robin Williams.
That aside, however, they clearly have runs on the board, and so it stands to reason they have a pretty good shot at making an impressive go of their Eurovision performance as Moldova's main act, do they not?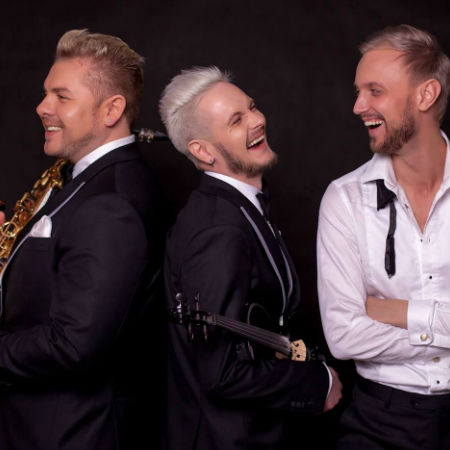 THE SONG
That "Hey Mamma" will make a for fun interlude in semi-final 1 is pretty much a foregone conclusion.
Sunstroke Project use their self-proclaimed world first combination of violin, jazz, saxophone and singing – there could be a reason this hasn't been attempted before but we digress – to serve up a surprisingly infectious song that is likely to get the cloud clapping, dancing and have the sort of fun they should have at Eurovision (when not pondering world peace and the betterment of humanity, naturally).
And while it would be tempting to make some fun of their offbeat sound, there's something actually compelling about the song which, awkward video clip aside, actually sneaks up on you and demands to be, and is, liked.
Whether it will make itself a long-term home on my iPod is another thing entirely but then it only has to make a splash on semi final 1 night and then again on grand final night and it's job is done.
"Space" by Slavko Kalezić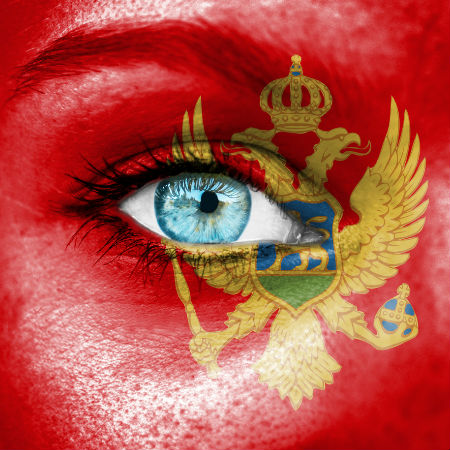 THE ARTIST
Now this, ladies and gentlemen, is how you make your presence felt at Eurovision, a song contest that was once known for its outrageously camp and over the top acts and which is now a little tamer as it slips into its more publicly-conscious later middle age.
Slavko Kalezić is a man who, besides being a quintuple threat (not for him the banalities of those thick-on-the-ground triple threats) – he is an artist, musician, actor (movies, TV and theatre), reality TV star and one man show veteran, knows how to put on a show.
Every damn day of his life, I suspect.
For the purposes of Eurovision, which is his natural home surely, Podgorica-born Slavko, has drawn on his education in the mid-Noughties at the Faculty of Dramatic Arts in Montenegro, his subsequent masters in acting, and his membership of the Montenegrin National Theatre – granting him, apparently , an appreciation of "[perfecting] movement as an important tool in 21st century theatre" – to come up with a truly unique act for the event.
One that involves long blue skirts, much standing in the middle of quarries and hair so long he is able to save people from floods just be doing the "Pantene flick" and urging them to grab onto the superlong follicles.
But lustrous hair, a cosmopolitan fashion sense and performance zest aren't everything you need to make it big at Eurovision; you also need a song that will dazzle and impress and most importantly get the people of Europe voting.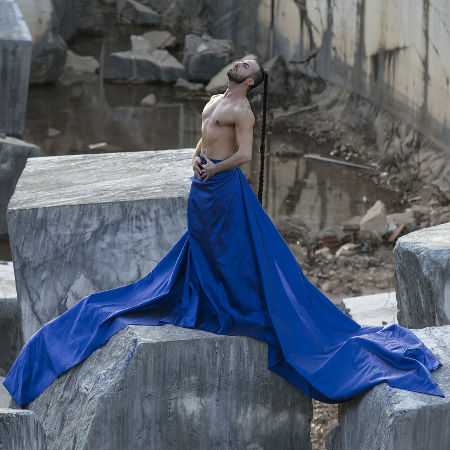 THE SONG
It's hard to know if "Space", which has been packed with more sexual innuendo than an old Benny Hill routine, and with considerably less subtlety thank you, by lyric writers Adis Eminić, Iva Boršić, Momcilo Zekovic Zeko, is going to make that kind of, ahem, splash.
Yes, it is a gloriously danceable piece of Jamiroquai-esque '90s funk pop that dares you stay sticking in your seat and it's damn near impossible not to feel driven to let your inner John Travolta loose on the dancefloor (the Saturday Night Fever version, not so much later incarnations).
But like many other songs in this competition, it almost gets there but doesn't quite; catchy yes and sure to be a crowd favourite no doubt but it's very much a case of wholesale appropriation of a genre with no real flair of its own.
So its not bad, not at all, and thanks to Slavko's flamboyance, bound to be instantly memorable, but while it might life him from an earth bound semi final 1 to the stratospheric delights of the grand final, I doubt the contest will be coming (ahem, again; hey he started it) to Montengero in 2018.
POLAND: "Flashlight" by Kasia Moś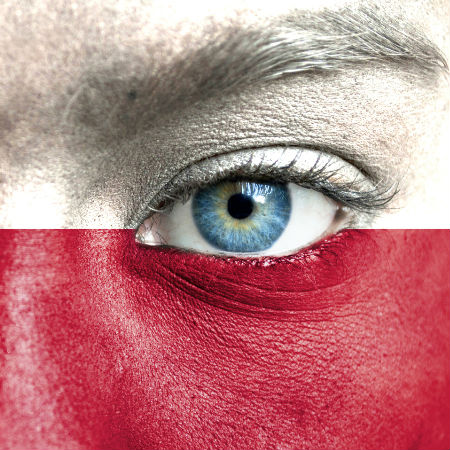 THE ARTIST
It's all in the family for cellist and pianist Kasia Moś.
Her dad, Marek, is a conductor/violinist/chamber musician and AUKSO chamber orchestra director while her mum, Joanna, plays the violin and her brother Mateusz is a violinist and composer who produced her debut album. So it's pretty crowded in the Moś musical gene pool, an advantage when you've been chosen to represent your country at Eurovision.
She has taken all that talent and run with it, graduating from Karol Szymanowski Vocal Academy of Music in Katowice, starring in musicals and The Pussycat Dolls Burlesque Review show and a slew of festivals and reality TV shows.
Clearly believing she is not quite accomplished enough, she has tried out for Eurovision in 2006, 2016 and 2017 where she was successful with the song "Flashlight".
Intrinsic talent and hard work is one thing but does her song have it takes to catapult her towards even more impressive levels of musical accomplishment?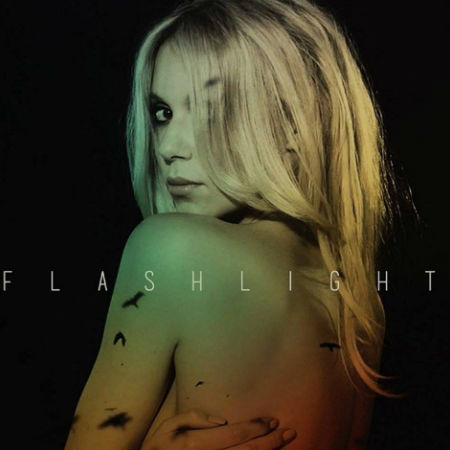 THE SONG
"Flashlight" is one of those songs that initially underwhelms, its reasonably been-there-done-that ballad construction running out of zest as early as the bridge which meanders into nothingness.
It never really picks up much of a head of steam nor stamps itself as anything beyond run of the mill despite Kasia's beautiful voice which draws more life than you might expect from the song by Kasia Moś, Rickard Bonde Truumeel, Pete Barringer (DWB).
Where it could rise above the ballad pack is with an innovative stage performance and Kasia really letting loose in a live setting; we've been down this road before with songs that are underwhelming in a video clip context suddenly  bursting forth, diva-like, onto the stage at Eurovision and sweep all before them.
While I am not entirely convinced that will be happen here, it's about the only way this song, which is as paint-by-numbers as they come (again Kasia'a voice notwithstanding), will really make itself truly noticeable.
PORTUGAL:  "Amar Pelos Dois" by Salvador Sobral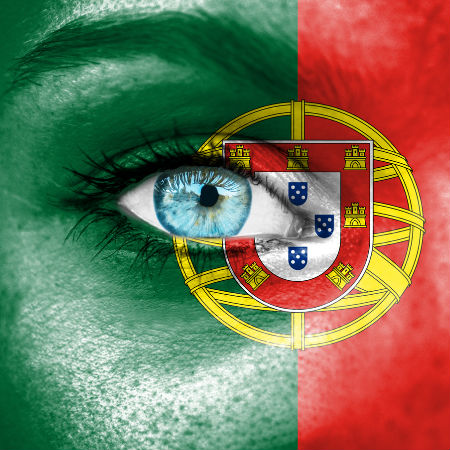 THE ARTIST
There is a delicious air of pleasurably-dishevelled genius to some great musical talents.
While there is nothing wrong with the visual trappings of performance, and many artists embrace those elements every bit as much as the purity of the music itself, there are some people such as, I suspect, Salvador Sobral for whom music is the thing and the only thing.
Possessed of a powerful voice that resonates with an exquisite emotional sensibility that many other singers would eat their vocal chords for (yes, yes it's anatomically impossible but you get the point), Sobral gave up studies in psychology to fully indulge his passion for music.
It's a passion that has driven him to study at the prestigious Taller de Musics in Barcelona (where he lived as a child, along with stints in the USA), compose his own songs and create transcendent stage performances that have, somewhat miraculously united both critics and the press in their praise.
So it's clear he sings with all his heart, and cares not for fashion or appearance (to be fair he appears to be wearing his grandfather's too big jacket) but will a fundamental love for music be enough to carry him over the line at Eurovision, where talent, looks and showmanship generally go hand in hand in hand?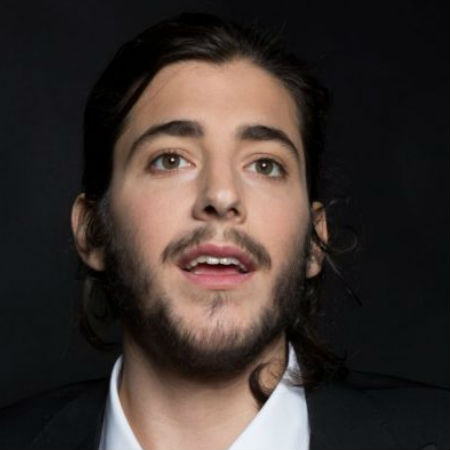 THE SONG
Quite possibly yes – at least as far as escaping the semi final to the grand final is concerned.
While I expect flashier, more extravagantly-staged acts will leave Sobral in their wake come the big night, there is something intoxicatingly and sublimely romantic about Sobral's fey but robust voice.
It's well nigh impossible not to be swept up in the poetical lyricism of "Amar Pelos Dois (For The Both Of Us)", penned by his sister Luisa, which combines the big band showmanship of Sinatra and Buble with more traditional folk forms.
While I can't see Sobral walking away with the crystal microphone, his performance is likely to lend Eurovision one of those blissfully transcendent, and deeply cinematic moments that are all too rare on the contest's stage.
SLOVENIA: "On My Way" by Omar Naber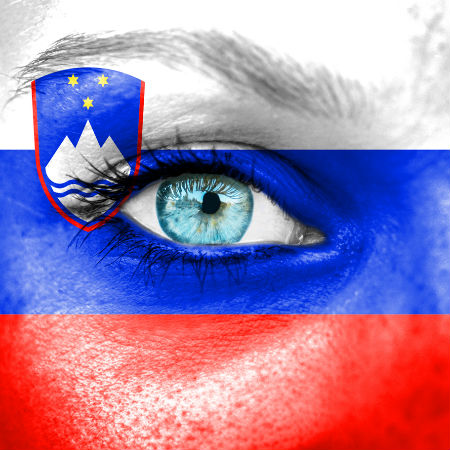 THE ARTIST
Omar Naber's growing musical ascendancy is the result of teenage years well spent.
While his peers were off at booze-filled parties and setting fire to posters taped to telegraph poles – there is absolutely no evidence any of this happened but it sounds way more dramatic for the purposes of the comparison to follow- Omar spent his time from the age of 16 perfecting his guitar, bass guitar and piano skills, and composing, arranging and producing his own songs.
It has clearly stood him in good stead with the 35 year old artist of Jordanian and Slovenian descent winning The Battle of the Talents and representing Slovenia not once but twice, in 2005 ("Stop") and 2017 at Eurovision, both times in Kyiv (which does nothing for the variety of stamps in his passport, although his professional ping-ponging between Ljubljana and London is doing a lot to ameliorate this).
Clearly possessed of prodigious talent, with this year's song "On My Way" wholly composed by Naber, does he have it in him to not just perform again at Eurovision but take home the glittering main prize?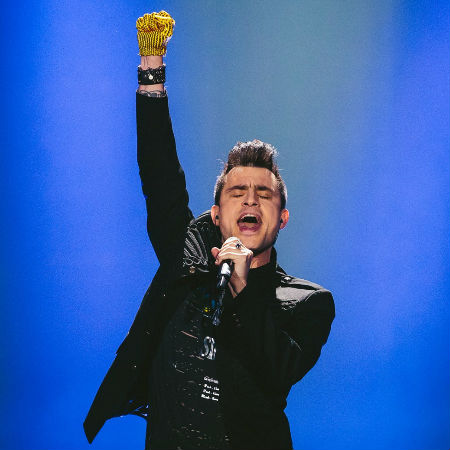 THE SONG
Every chance in the world frankly.
While the song resembles the sort of inspirational mix of soaring ballad we've heard a thousand times before, with an alluring lift of uplifting lyrics and melancholic melodic undertones, Omar Naber can sing, and then some.
He takes a reasonably ordinary if beautiful song, which wouldn't be out of place in the finale of a musical where the hero is departing for places unknown, and invests with a transportive emotional resonance that can't help but move you.
Throw in the sort of stage performance for which he is clearly gifted and this song could be a real contender.
SWEDEN: "I Can't Go On" by Robin Bengtsson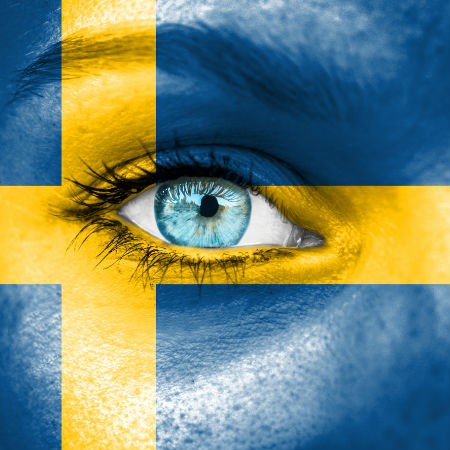 THE ARTIST
You can help but wonder if Robin Bengtsson is a mutant of some kind with his Eurovision bio stating he "literally blew the judges away with his soulful and mature voice" when he auditioned for Sweden Idol in 2008 at the tender age of 17.
Leaving aside the fact that Professor Xavier may one day come a-calling, Bengtsson, who is proficient in guitar and trumpet, is possessed of an impressive set of pipes and the ability to really make something of them up on stage.
But he's congnisant that music does not totally make the man, well this one at least, and so he devotes time to travelling, family, cars and motorcycles (he is a former motocross rider) inbetween writing music, touring with his band and topping the charts.
He clearly has the right mix of drive and talent, not to mention a very health work-life balance but will his song, part written by Sweden's entrant in 2013, Robin Stjernberg carry him to victory in the contest he's watched, like so many others, since he was a kid?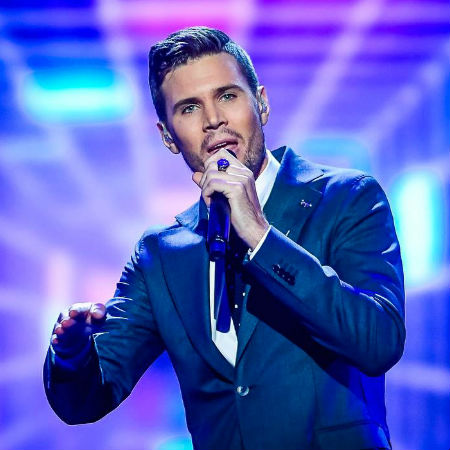 THE SONG
While the song is no "Euphoria", the song performed by Loreen which won Eurovision for Sweden  in 2012, and Bengtsson doesn't have smoothly-calibrated moves of Måns Zelmerlöw (winner for Sweden in 2015), it does have a driving, insanely addictive rhythm that immerses you in a sumptuous danceable melody that would be right at home in the clubs of Europe.
Eschewing any kind of inspirational message, which is kind of relief given the calculated faux earnestness of many Eurovision songs, "I Can't Go On" settles instead for unbridled lust dressed up as unstoppable nascent love.
A deeply philosophical rumination on the vagaries of life it is not, but it is catchy as hell and coupled with a visually stunning performance (which may be let down by the artist's relatively wooden onstage moves) could well carry Sweden over the line once again, which must be causing heart palpitations in Stockholm.
So here's my predicted Top 10 which carries with it Nostradamus-like attempts to divine what Europe will like vs. what I like, and all the worth of expired home delivery pizza coupons … (not in any particular order)
Sweden
Belgium
Albania
Finland
Azerbaijan
Portugal
Iceland
Montenegro
Latvia
Poland

My wildcard is all this is Georgia which on the strength of a strong live performance may transcend its song's mediocre trappings.