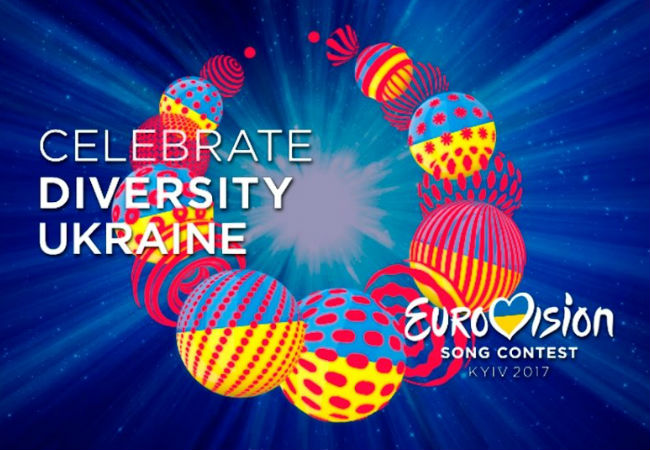 What is the Eurovision Song Contest?
Started way back in 1956 as a way of drawing a fractured Europe back together with the healing power of music, the Eurovision Song Contest, or Concours Eurovision de la Chanson – the contest is telecast in both English and French – is open to all active members of the European Broadcasting Union, which oversees the competition.
Each country is permitted to submit one song to the contest – a song which is selected by a variety of means, usually a winner-takes-all competition such as Sweden's renowned Melodifestivalen – which they perform in one of two semi-finals in the hopes of making it to the glittering grand final.
Only six countries have direct entry into the grand final:
* The Big Four who fund most of the contest – UK, Germany, France and Spain
* The host country (which is the winner of the previous year's contest)
* Italy, who didn't take part for many years and was re-admitted in 2011 after a 14 year absence (it was one of seven countries that competed in the first event), making the Big Four the Big Five.
The winner is chosen by a 50/50 mix of viewer votes (you cannot vote for your own country) and a jury of music industry professionals in each country, a method which was chosen to counter the alleged skewing of votes based on political and/or cultural lines when voting was purely the preserve of viewers at home.
Past winners include, of course, ABBA in 1974 with "Waterloo" and Celine Dion who won for Switzerland in 1988 with "Ne partez pas sans moi".
Above all though, the Eurovision Song Contest is bright, over the top and deliciously camp, a celebration of music, inclusiveness and togetherness that draws annual viewing figures in the hundreds of millions.
This year's contest will be held in Kyiv, Ukraine.
FRANCE: "Requiem" by Alma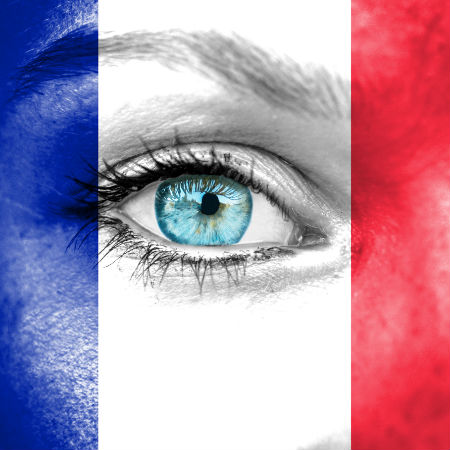 THE ARTIST
Go west young woman! Or east, or at least somewhere that's not France to polish and improve your craft; and so Alma aka Alexandra Maquet, named one of the breakthrough artists of 2017 by just about everyone it seems, went abroad and by all accounts, opened a hitherto untapped well of songwriting talent.
And a knack for languages it seems with the young French singer, who began singing and playing in childhood, speaking English, Portuguese and Italian in addition to her native tongue.
Which is possibly how it is that her song "Requiem", that she co-wrote with Nazim Khaled who part-penned last year's French entry "J'ai Cherché" for Amir, contains some English, in a bid, so Alam admits, "to reach a larger audience".
There is no doubt that this singer and songwriter has a lot of talent, not to mention a love of hugs before she performs, and with Amir as her mentor stands a good chance of realising her Eurovision dreams.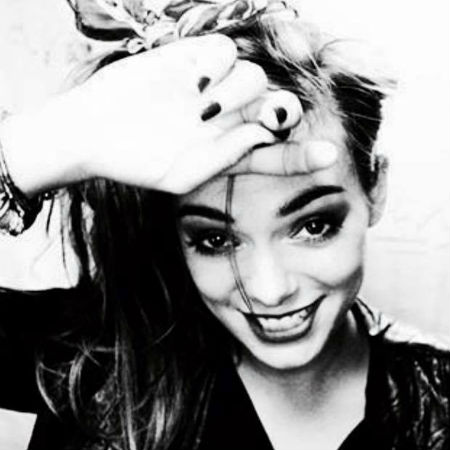 THE SONG
The good news is her song is more than up to the task.
Kicking off relatively sedately, it builds and builds with heartfelt vocals speeding into a pounding dancefloor burner of a chorus that neatly folds back into quieter verses.
This is a perfectly-poised, artfully-constructed gem of a pop song, its appeal considerably boosted by Alma's deliciously emotional voice that invests every word with just the right amount of intent.
It may not win the competition, although given her presence and vocal ability that is not the beyond the realm of possibility, but damn we'll have some fun on the way to someone else winning as we dance to this delightful number.
GERMANY: "Perfect Life" By Levina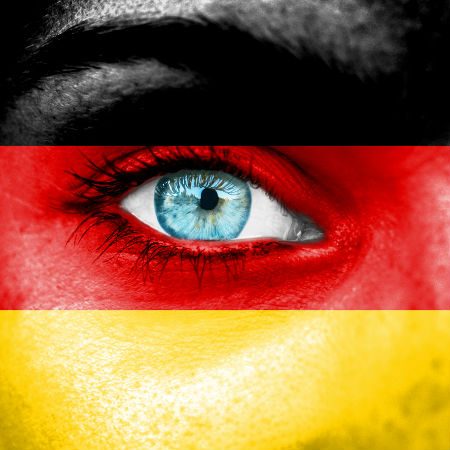 THE ARTIST
If there was a race to some imagined Darwinian finish line, then there's a very good chance that Levina would win it.
She fended off 2000, yes 2000, other aspiring German singers to claim the right to represent Germany at this year's contest, but keep in mind that she started this race very early on.
At the tender age of 9, Levina aka Isabelle Lueen won the prestigious music competition Jugend Musiziert, a victory which prompted her to start songwriting at 12, and in recent years, study music management at the London College of Music.
That's a pretty impressive headstart for anyone and it augurs well for the young artist who splits her time between London and Berlin, and for the moment at least, Kyiv.
Still, for all that preparation and stickability, Eurovision, for all its glittery bells and whistles, is not for the fainthearted so has she got what it takes to make it to the finish line, crystal trophy in hand?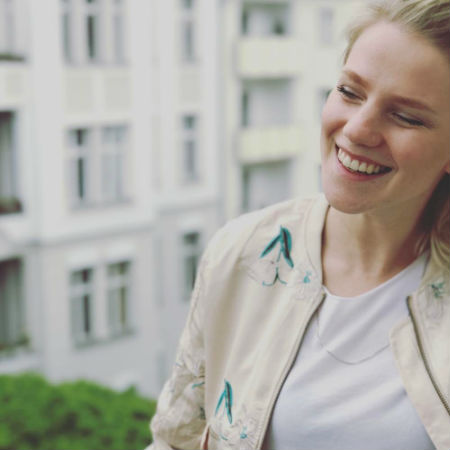 THE SONG
Honestly there's every chance.
She has a distinctively husky voice that delivers an alluring range of emotions which means she can take a reasonably ordinary though not unattractive song to places you may not necessarily expect it to go.
For all her apparent talent however, the song, for all the effort she invests in making its midtempo melody come alive, never really goes anywhere, and if Germany is going to host next year Levina will need to bring something extra special to the stage.
That she can do it is beyond question; that she can beat a fearsome pool of other entrants, all of whom are their respective country's big fish, is another thing entirely, and at this point, I wouldn't be booking tickets to Berlin just yet.
ITALY: "Occidentali's Karma" by Francesco Gabbani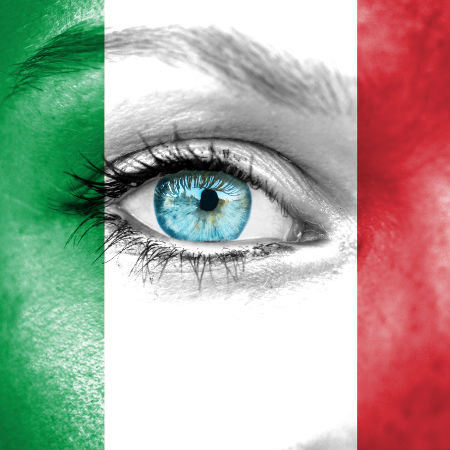 THE ARTIST
Don't let the bright, fun clothes, the breezy, smile-drenched persona or the iridescently-alive video clip (which has been viewed over 80 million times and counting, an Eurovision record) fool you – Francesco Gabbani is no lightweight, froth-and-bubble flash in the musical pan.
He has won Italy's highly regarded Sanremo Music Festival twice, released two very successful albums with a third on the way, composed all kind of sings for published BMG, and now has a megahit, viral sensation with "Occidental Karma" (which comes complete with a dancing ape because of course it does).
So the man whose parents ran a musical instruments shop in his hometown of Carrara in Tuscany can write, and sing and perform up a storm, meaning he clearly has the goods to make good on the promise he has shown to date.
But a glittering YouTube melee over a song is one thing but can his song translate to Italy's first win since 1990 and their first since returning to the contest in 2011?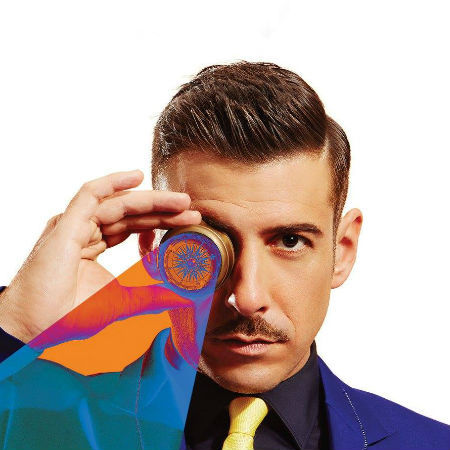 THE SONG
Dancing primates aside – and Francesco assures us she "adores" being on stage – "Occidental Karma" is insanely infectious.
So infectious in fact that my initial ambivalence to the song, conjured up in part by the hype attached to the song, soon fell by the wayside, and I found myself dancing like a fool to the song which builds and builds into the sort of musical powerhouse that brooks no resistance.
But a song in a clip is one thing, performing live is quite another but here Francesco shows he has the goods too with an impressive performance in the first round of rehearsals which augurs well for Italy fulfilling all that viral hype.
Honestly I think there are better songs in the contest – think Israel for one – but "Occidental Karma" and Francesco's raspily seductive vocals carry with them the real possibility of creating a Eurovision moment, such as the ones delivered by Loreen in 2012 and Conchita Wurst in 2014.
And we all know by now, it's those moments that sweep people up in a collective miasma of voting joy and win the contest – Houston, I think we have a winner.
SPAIN: "Do It For Your Lover" by Manel Navarro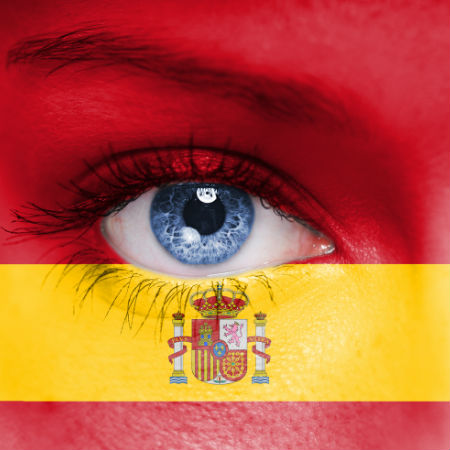 THE ARTIST
Now this is how you bridge the musical generational divide if you're Manel Navarro – draw in influences as diverse as Bob Dylan and Ed Sheeran, and mix them together in your own compositions to winning effect.
How great a winning effect you ask? Well in 2014, he won the second edition of a regional singing contest, Catalunya Teen Star with a cover of Drake's "Hold On, We're Going Home" (his covers have done as well as his original compositions on social media).
With a record contract with Sony in hand, and an opening slot on Sweet California's 2015 Wonder Tour behind him (albeit with a reasonably controversial selection as Spain's entrant still dogging him) the world must be at young Manel's feet surely. (He seems to think so saying, oh so modestly, that "I look good on camera!")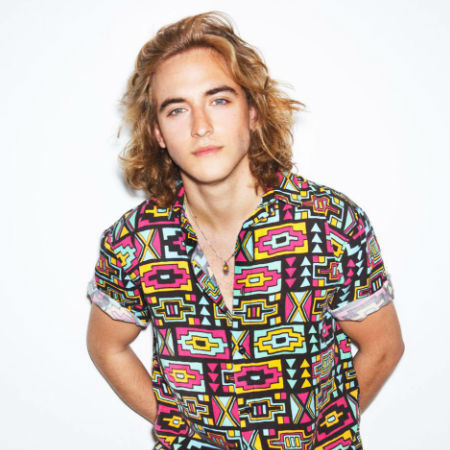 THE SONG
Based on sheer chartability alone, Manel Navarro has it in the bag.
He is telegenic as hell, channels his inner Jack Johnson like nobody's business and has crafted a song in "Do It For Your Lover" that is undeniably catchy, the sort of song that is all over FM radio and streaming services worldwide.
But catchy as it might be, it's the very ubiquity of its sound that could be its downfall; it sounds far too much like just about everything else out there, and while that may work on the charts, it doesn't necessarily translate to Eurovision success where something distinctive (see Italy for example A to Z) goes a long, long way.
Charming guy, lovely song but it's likely to sink without much impact, telegenic likeabiklity be damned.
UKRAINE: "Time" by O.Torvald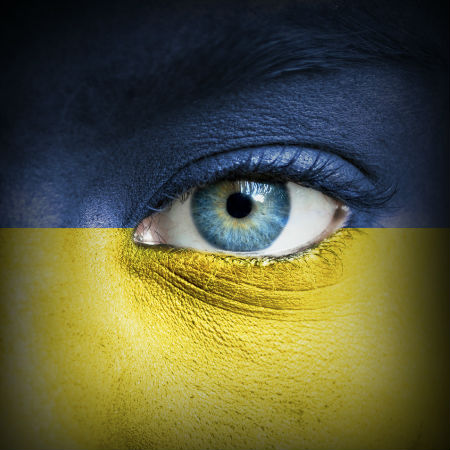 THE ARTIST
How hip is O.Torvald, a rock band which was founded in Poltava, Ukraine in 2005?
Why their latest album, released last year, comes complete with built-in hashtag (#OurPeopleAreEverywhere) which no doubt saved everywhere on Facebook and Twitter a huge amount of time composing their posts.
Thoughtfulness aside, the band have made quite the splash, performing at any festival that will them (and that is a considerable number my friends) and touring through 2016 in Ukraine, which culminated in an epic concert in Stereo Plaza in Kyiv.
But all the success in the world (and Ukraine) does not a Eurovision winner make so does the most hashtag ready band around have what it takes to make their loud and unmissable presence felt at Eurovision?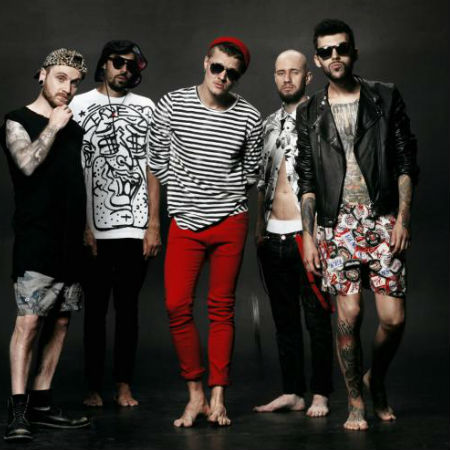 THE SONG
Sure if Yevhen Halyc, Denys Myzyuk, Oleksandr Solokha, Mykyta Vasylʹyev and Mykola Rayda think they're performing at Eurovision 1997.
It's a classic rock song sure but that is more a mild pejorative than anything in this case; it's loud and bombastic and almost fun but it lacks the chutzpah of rock songs such as Lorde's "Hard Rock Hallelujah", which won the contest in 2008.
There's nothing remarkable about this paint-by-numbers effort which, while well delivered, never really sticks its head convincingly about the musical parapet.
A whole lot of musical sound and fury signifying nothing in the end.
UNITED KINGDOM: "Never Give Up on You" by Lucie Jones
THE ARTIST
The Welsh singer, actress and model has been doing what she does for a considerable while now, at least as far as today's blink-and-they-disappear ephemeral pop world is concerned.
Kicking off proceedings in 2009, where she was a finalist in The X Factor UK, Lucie embraced her inner musical theatre goddess, taking roles in everything from Les Miserables, Ghost, the Musical and the We Will Rock You Arena Tour, and winning a DIMF Best Actress in a Musical Award for her portrayal of Elle Woods in Legally Blonde the Musical.
Not content with becoming the queen of all musicals – not an actual title but by god it should be right? – she has sung the Welsh and UK national anthems and taken the time, we kid you not, to learn the Harry Potter theme tune on the flute.
But life, as we all know, doesn't play as neatly and sweetly as a musical so while all that experience should augur well for a fine showing at Eurovision, the UK has not been shown much kindness in recent years, a trend that won't necessarily reverse just because it's making its 60th appearance at the contest.
THE SONG
Based on crystal lyrics alone, Lucie Jones should take the contest out without barely a protest made.
Alas, incredibly attractive vocals alone do not a contest winner make, and "Never Give Up", a thematic truism for UK if ever there was one, proves that, screaming pretty but derivative ballad from start to finish.
The lyrics don't help much, selected, you suspect, on the basis that they rhyme and have been used plenty of times before so why not use them again?
Not an awful song and Lucie Jones applies as much life to it as she can, but the song is pretty much DOA from the word go.
EUROVISION NEWS EXTRA EXTRA!
Grand final interval acts at Eurovision are a hit-or-miss affair either brilliantly alive and engaging … or not. Thankfully Ukraine looks like they have gone with the former with ONUKA who have described their sounds thus:
"Their territory is the crossroads of many genres. The beautiful scenery of the dreamy electronica, cold Nordic melodies and sophisticated digital disco. And, of course, the chemistry…the junction of all things innovative, futuristic, deep and rooted. It is in the blend of trendy arrangements and elements of Ukrainian folk music for which [lead singer] Nata has been impregnated since childhood."
That unfortunate choice of closing words aside, ONUKA sound brilliantly cool and edgy and could be the most interesting interval act since Norway in 2010 when Madcon gave us a pan-European flash mob with "Glow".
For more on ONUKA go to Wiwibloggs.