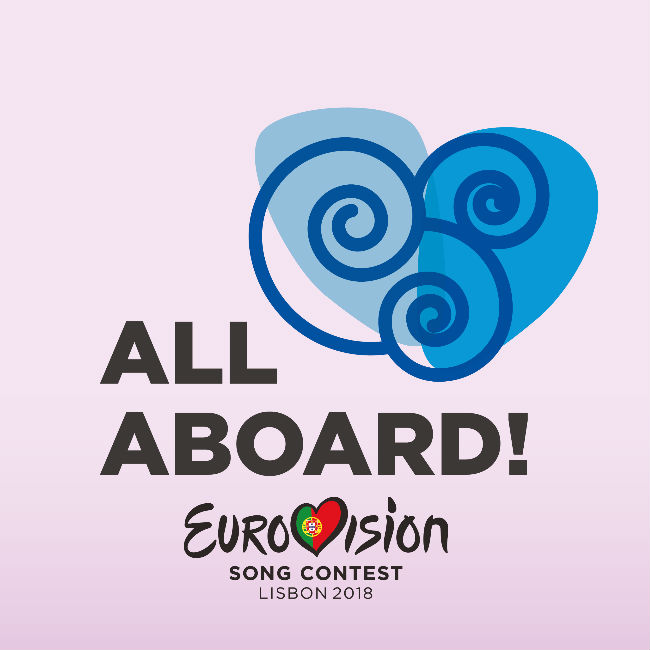 What is the Eurovision Song Contest?
Started way back in 1956 as a way of drawing a fractured Europe back together with the healing power of music, the Eurovision Song Contest, or Concours Eurovision de la Chanson – the contest is telecast in both English and French – is open to all active members of the European Broadcasting Union, which oversees the competition.
Each country is permitted to submit one song to the contest – a song which is selected by a variety of means, usually a winner-takes-all competition such as Sweden's renowned Melodifestivalen – which they perform in one of two semi-finals in the hopes of making it to the glittering grand final.
Only six countries have direct entry into the grand final:
* The Big Four who fund most of the contest – UK, Germany, France and Spain
* The host country (which is the winner of the previous year's contest)
* Italy, who didn't take part for many years and was re-admitted in 2011 after a 14 year absence (it was one of seven countries that competed in the first event), making the Big Four the Big Five.
The winner is chosen by a 50/50 mix of viewer votes (you cannot vote for your own country) and a jury of music industry professionals in each country, a method which was chosen to counter the alleged skewing of votes based on political and/or cultural lines when voting was purely the preserve of viewers at home.
Past winners include, of course, ABBA in 1974 with "Waterloo" and Celine Dion who won for Switzerland in 1988 with "Ne partez pas sans moi".
Above all though, the Eurovision Song Contest is bright, over the top and deliciously camp, a celebration of music, inclusiveness and togetherness that draws annual viewing figures in the hundreds of millions.
This year's contest will be held in Lisbon, Portugal.
F.Y.R. MACEDONIA: "Lost and Found" by Eye Cue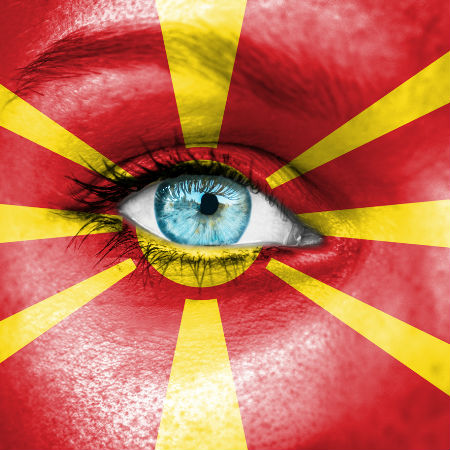 THE ARTIST
Sporting a band name that sounds like the brand for a chain of optometrists established by a daggy man with a penchant for dad-joke level puns, Eye Cue is a pop -rock band consisting of lead vocalist Marija Ivanovska and guitarist/vocalist Bojan Trajkovski (and when they need him, drummer Ivo Mitkovski; surely Eurovision is one of those times? Don't worry Ivo – we're sure you'll get the call).
Around since 2008, an incredibly ballsy year to launch anything given The Great Recession put a great big dampener on pretty much everything, the band has managed to do quite nicely thank you very much with a couple of albums, numerous hits and recognition beyond the borders of F.Y.R. Macedonia.
They even managed to snag a glittering award in the form of first place at the 2015 Skopje Festival, sparked by Eurovision as "the most prestigious Macedonian festival" of them all (although Ohrid Fest in Ohrid, MakFest in Štip, and Interfest in Bitola may have a thing or two to say about that; or their PR teams will, anyway).
But are they content to rest on those laurels? Given they have participated in Macedonian Eurovision selection trials for a number of years previous to their eventual selection, you would have to say no.
But is their song "Lost and Found", which also references some form of looking and sight – they are rich with the optometrical illusions these ones – possessed of enough special somethings to finally fulfill that last piece in the jigsaw puzzle that is their ambition?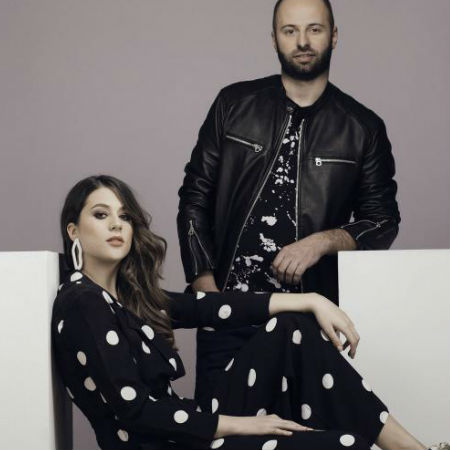 THE SONG
It really depends if you like hurtling back to the height of ska back in the 1980s.
"Lost and Found" kicks off in slow and steady reggae-influenced style, returning there in the verses which sit in stark, almost jarring contrast to the freewheeling, exuberantly upbeat chorus and the bridge which balances awkwardly somewhere in the middle.
There's nothing wrong with the constituent elements at all, nor Marija's enchantingly light and buoyant vocals, but they don't really feel like they belong in the same song.
It's like two songs competing to be one and while that would make for a fine musical Hunger Games, it doesn't make for a memorable entry, especially in a crowded semi final 1 where the casualties will be many.
Eye Cue can only hope voters remember to hum the catchy chorus come voting time …
GREECE: "Oneiro Mou (My Dream)" by Yianna Terzi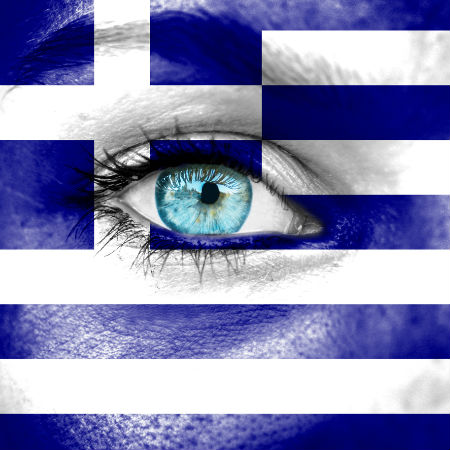 THE ARTIST
Coming from a family of professional singers as is so often the way – her father is Paschalis Terzis – Yianna Terzi grew up listening to a pretty diverse slate of musical influences including Michael Jackson, Celine Dion, Mariah Carey and Whitney Houston.
All of which either means she has the diva-thing down pat, handy if you're wanting to make it big in the underground clubs of New York City, which she has done with the song "Love is Your Name", or the vocal chops to nail any style going.
Or if she wants to do well at Eurovision, both preferably.
Either way, the Thessaloniki-born, now US-based singer, who has worked with Grammy Award-winning composers and whose European albums have done very nicely thank you, looks to have what it takes to make a splash at the Altice Arena.
Ah, but the song, the song is everything, in this case "Oneiro Mou (My Dream)", up to the task of helping this singer on the rise, climb ever further up the professional music ladder?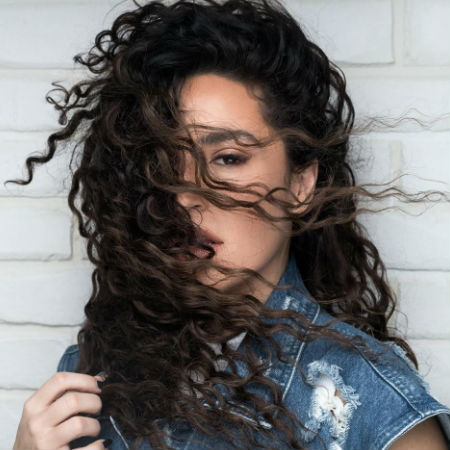 THE SONG
Every chance in the world.
Co-written by Terzi with Aris Kalimeris, Michalis Papathanasiou and Dimitris Stamatiou, "Oneiro Mou (My Dream)" is a haunting song, rich in beautiful vocals, goosebump-inducing emotional resonance and some mighty fine musical bridging.
A song, not surprisingly, about all-expansive, deeply self-sacrificial love, the song has worthy Eurovision intent woven tightly into its lyrical DNA.
But unlike other songs which sing about peace, love and Eurovision mung beans, "Oneiro Mou (My Dream)" nails it in every department, sounding stunning beautiful, richly-authentic and possessed of a clip that, should Greece not win Eurovision this year, could be sold to Greek tourism authorities as a captivating advert.
It's even money whether Greece will make it to the grand final given the many fine songs in this semi final, but I'm hoping so – it's a gorgeous song sung exquisitely well and deserves to get a second airing at least come grand final time.
ICELAND: "Our Choice" by Ari Ólafsson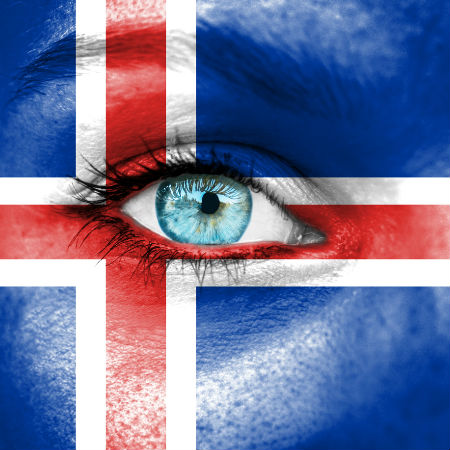 THE ARTIST
Ari Ólafsson is pretty much the total entertainment package.
He's cute, has a boy next door persona that will have teenage girls (and guys) and grandmothers (and grandfathers) voting for him in droves, has musical talent to burn thanks to starting early and being classically-trained, an angelic voice and at 19, a series of lead roles in musicals, courtesy of the National Theatre of Iceland.
And does he also look rather fetching in a suit on stage which appears to be his second home? Why yes, yes he does.
Is that the end of his prodigious talent? Of course, not. He's toured with some of Iceland's biggest musical names, and been accepted into the Royal Academy of Music in London where he kicks off his studies later this year.
He has got the world at his no doubt highly-attractive feet but can he add winning Eurovision, or at least getting Iceland to the grand final, to his impressive list of not-yet-twenty achievements (yeah, don't worry, you've done lots with your life too; no really you have)?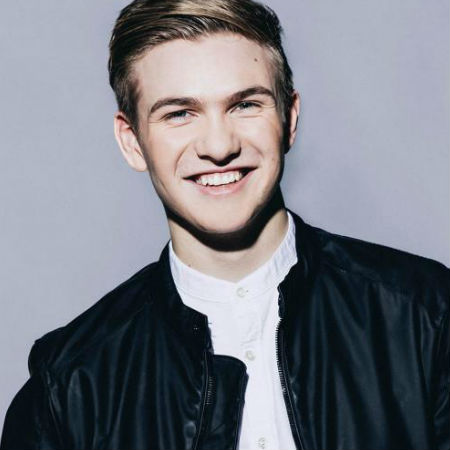 THE SONG
That would be a firm and decisive "NO".
While Ari definitely has a voice that's sweetly inoffensive, the song itself is bog-standard boring, lyrically and musically as connect-the-dots and been-there-done-that-got-the-MOR-Tshirt as you could hope to get (and let's face it, who'd hope for that right?).
It goes nowhere fast, a turgid point A to point B effort that you pray ends … and ends quickly.
Yes he's handsome, yes he looks good in a suit and yes his voice is up to the challenge – actually it's not much of a challenge given how utterly unadventuresome the song is throughout – but his performance is enervatingly inert, the lyrics are so painfully and obviously written to sit squarely in the Eurovision warm-and-fuzzy zone and his delivery leaves a great deal to be desired.
Don't expect to see Iceland in the grand final unless voters prioritise style over substance on this one.
IRELAND: "Together" by Ryan O'Shaughnessy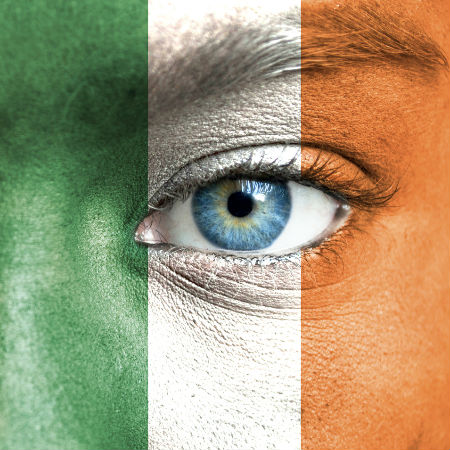 THE ARTIST
He sings! He acts! He plays multiple musical instruments (guitar, piano and saxophone)! He has even studied music at the Dublin Institute of Technology!
As the youngest of three children, is this a case of Youngest Child Syndrome, trying to keep up with older siblings Graham and Apryl, or is Ryan, who will represent Ireland in Eurovision this year, just that damn talented?
You'd have to suspect the former since not only has he done everything in the first paragraph – although to be fair we've never attended an O'Shaughnessy Christmas so we can't be 100% sure of the vibe as the turkey and brussel sprouts are served – but he's been a contestant on both The Voice of Ireland and Britain's Got Talent, and most importantly, on songwriting competition The Hit, which he won, catapulting him to the ranks of the world's song creating elite.
All of which means he's got a pretty high profile already, especially in the USA and Canada where he's toured extensively; but can appearing at Eurovision catapult him into the musical stratosphere?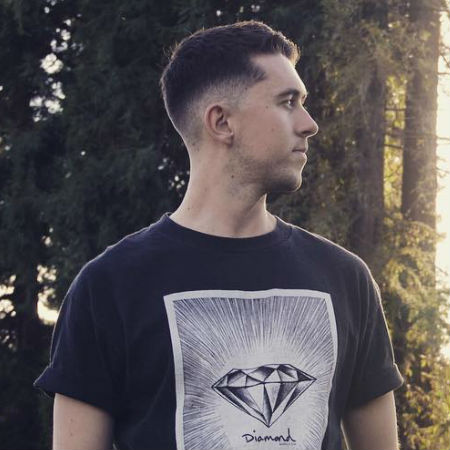 THE SONG
Let's say from the outset, that "Together" is a million miles better than many recent entries by Ireland.
The song is sweetly earnest, possessed of an easy-lilting beats and heartfelt lyrics that explore the aftermath of the end of a relationship that it was assumed would last forever.
It's accompanied by a very of-the-moment clip showing two men falling in love and dancing on the streets of Dublin, presumably at the promising start of a relationship that died sadly and quietly, a theme that will be echoed in the stage show in Lisbon.
While O'Shaughnessy stated on social media that the Russians were getting ready to ban his clip, there's no evidence at this stage that's happening; in any event, elevating a LGBTQI love story, even one with a less than happy ending, would be very much in keeping with the spirit and feel of Eurovision.
But getting back to the song – it's doubtful Ireland will win with "Together" but it is a beautifully sung, if reasonably formulaic emotionally-resonant ballad which should at least see Ireland make the grand final.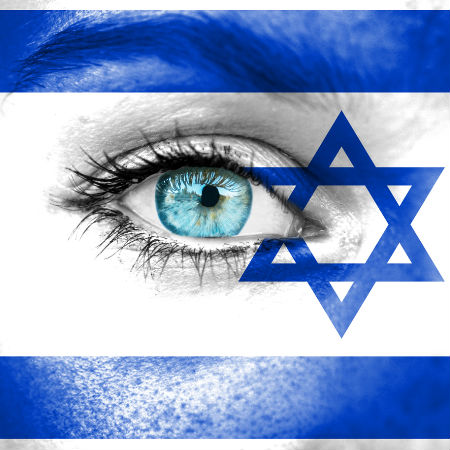 THE ARTIST
You know that moment when you happen across an utterly unique artist who clearly has talent in abundance, a sense of their own artistic expression and destiny, and a willingness to take the great leaps across the chasm of the expected to get there? How wonderful and exciting it feels?That's the feeling you get with the incomparable Netta Barzilai, a 25 year old singer who won this year's HaKokhav HaBa L'Eurovizion (The Next Star For Eurovision) with an emphatic zest for memorable performances, brilliantly catchy melodies and a willingness to take all kinds of interesting and diverse risks.Given her history, it's no wonder that the singer stands out as much as she does.She excelled in her high school music studies, has studied at the renowned Rimon School of Music, majoring in Electronic Studies, has worked as an instructor and manager of counsellors at the Camp for Young Musicians and was the house singer and artistic director at Bar Giora for three years.Phew! Not bad for someone in their mid-twenties!
But it's her role in an improvisational singing ensemble The Experiment which probably illustrates how willing Netta is to push musical boundaries.
It's that willingness to push envelopes and all those other creatively interesting approaches that has imbued her entry "Toy" with so much vivacity, fun and meaning.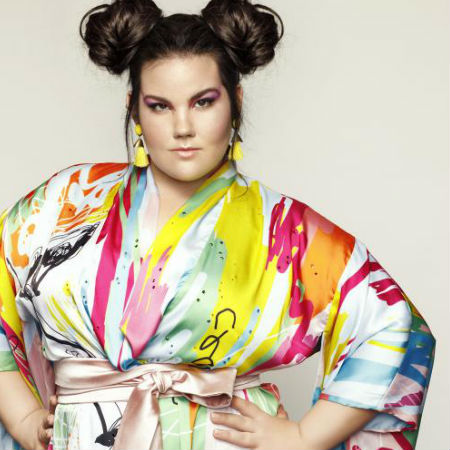 THE SONG
This, ladies and gentlemen and those who identify as neither or both, may I boldly present to the winner of this year's Eurovision Song Contest.
From the moment I heard this absolutely unique song by Doron Medalie & Stav Beger, a veteran songwriter and an up-and-comer respectively, I was enamoured beyond all reason (well, clearly, not all reason because I am objective enough to write this review).
Kicking off with some impressively oddball vocalisations, who attacks the #metoo theme of with gusto, Netta imbues "Toy" with everything you could ask for in a distinctive Eurovision song.
It has a passionate message that feel real not opportunistic, the music is catchy as hell, bouncing and zipping along with garrulously upbeat enthusiasm, there are some insanely engaging quirky accouterments, both vocal and musical, and the lyrics don't waste a moment, driving the point home, meaningfully but playfully.
"Toy" has the lot and if Netta's past performances are anything to go by, it's going to make for one hell of a Eurovision-winning performance.
LITHUANIA: "When We're Old" by Ieva Zasimauskaitė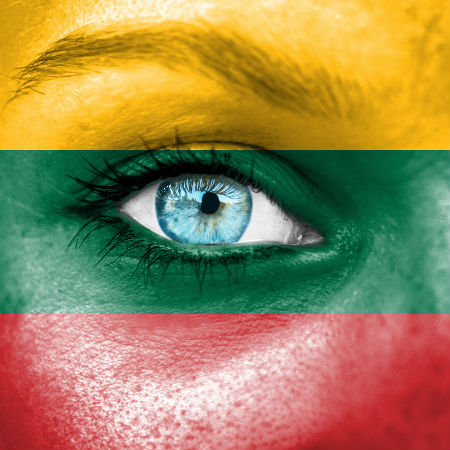 THE ARTIST
Possessing in Zasimauskaitė-Kiltinavičienė, the double-barrelled surname to end all double-barrelled surnames, Lithuania's 2018 Eurovision entrant has accomplished a lot in just 24 years. (It's a pattern repeated among many singers in the contest who have shown a preternatural talent and ambition that leaves most other mortals in the existential dust, most likely in the fetal position, regretting their wasted, under-used lives.)
Kicking off her music education at the age of six – hand me your Play Doh Ieva, here is your vocal studies schedule! – the resident of the country's second-largest city Kaunas studied pop music and piano up until the age of 15, during which she was a backing vocalist at the Junior Eurovision Song Contest.
It obviously got her excited about competing in the big grown up Eurovision Song Contest with the proud holder of a Bachelor's Degree in Hotel Management competing in national selection trials in 2016 and this year when she was, quite obviously, successful.
Unlike Ireland who are mourning the end of love, Zasimauskaitė is all upbeat and optimistic in "When We're Old", putting forward the message that "love can last forever, that it is the most powerful thing in this universe and that love can defeat all the fears that we may have."
Altogether now "Awwww"! But delightful sentiments aside, can this song last as long as the love the singer clearly expects to find and hold onto until death us do apart?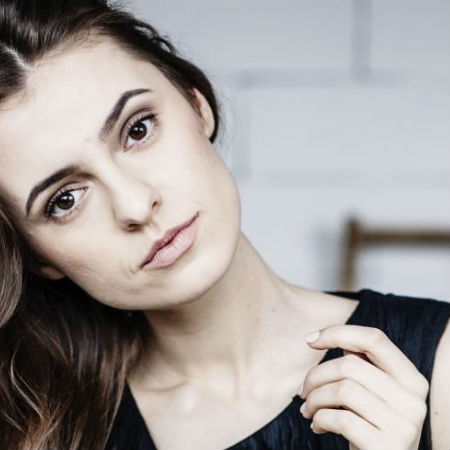 THE SONG
Honestly given the sheer poignancy of the lyrics, you really want it too.
After all, who doesn't want a song about unending love, accompanied by a heartwarmingly beautiful melody and vocals that would melt the hardest heart to do well?
Not this reviewer; but for all its innate loveliness, the song fails to really have much presence, and in the face of more bombastic, inherently more memorable semi final 1 stablemates, it's hard to see this song, touching though it might be, doing more than scraping into the grand final, if it even achieves that?
Still the voters of Europe might find themselves in a sentimental mood come the 8th May and "When We're Old", penned by well-known Lithuanian composer, songwriter and music producer Vytautas Bikus, may just do better than any of us are expecting.
SWITZERLAND: "Stones" by ZiBBZ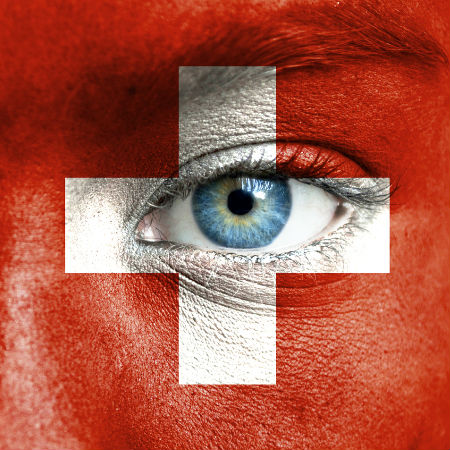 THE ARTIST
Like a slew of artists around the family such as Australia's Angus and Julia Stone and Hanson who are still "MMMBop"-ing along, ZiBBZ (a rather adventurous play on the word "siblings") are well and truly keeping it in the family.
Siblings Corinne and Stefan Gfeller, who rather nicely see themselves as soulmates on and off stage, have been making sweet familial music since 2008,  first in hometown Zürich and now in Los Angeles where they've been resident for a number of years.
The subjects of their very own reality TV show from 2011 to 2015, the producer of two albums and graduates of study in vocals (Corinne) and music studies (Stefan), these artists are a one-stop shop of talent, writing their own songs, play everything and even directing and editing their own videos.
So it will surprise exactly no one that ZiBBZ wrote their Eurovision entry "Stones" (with help from Laurell Barker), a song which comes with some fairly lofty ambitions:
"The siblings shame cowards who bully others, and appeal to us all to let others live the way they want to live. 'Bullying stops people from dreaming, from being their true selves, and from really living life. It happens in the school playground, on the internet, and of course putting yourself down is also a form of bullying.'" (Eurovision.tv)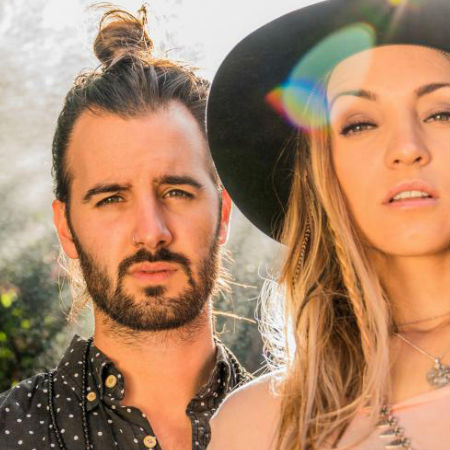 THE SONG
There's some hefty grunt to go with the lyrical intent, with Corrine's gritty, determined vocals cutting through in a magnificent, can't-look-away fashion.
While the song is not exactly an out-of-the-box effort in some respects, it has presence, power and a mighty important message that slots into the zeitgeist with near perfect timing.
But at no point does it feel like it's a manufactured effort to garner votes, like a number of other entries; there's an authenticity and truthfulness to the song that gets under the skin and stays there.
Look for this powerhouse of a song to be accompanied by a performance every bit as memorable and intense, giving Switzerland a damn good shot at a grand final berth (although that is likely as far as they'll go).
EUROVISION EXTRA EXTRA!
it sounds like what?!
Allegations of plagiarism in the pop world are nothing new so it's hardly a surprise that a Eurovision entrant has been hit with accusations that their song sounds a lot like someone else's.
The entrant in question is Franka from Croatia whose song "Crazy", it is alleged, is similar to one given to Romanian artist Guez by Ukrainian producers.
Quite where it will all land is anyone's guess but for now, read more about it at ESC Xtra and compare and contrast …
MY SEMI FINAL 1 TOP 10
So drum roll if you please maestro!
Which ten songs do I foolishly predict (with a usual 50% accuracy, proving I do not know the mind of Europe or my home country Australia) will garner themselves a coveted grand final spot? (These are not, by the way, in any particular order.)
"La Forza" by Elina Nechayeva (Estonia)
"Bones" by EQUINOX (Bulgaria)
"Monsters" by Saara Aalto (Finland)
"Nobody But You" by Cesár Sampson (Austria)
"X My Heart" by Aisel (Azerbaijan)
"Oneiro Mou (My Dream)" by Yianna Terzi (Greece)
"Crazy" by Franka (Croatia)
"Fuego" by Eleni Foureria (Cyprus)
"Lie to Me" by Mikolas Josef (Czech Republic)
"Toy" by Netta (Israel) (*my tip for the winner)