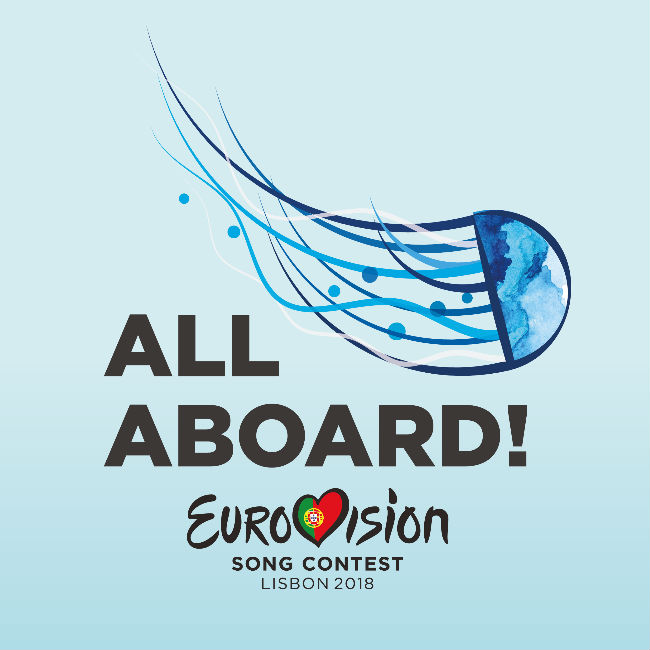 What is the Eurovision Song Contest?
Started way back in 1956 as a way of drawing a fractured Europe back together with the healing power of music, the Eurovision Song Contest, or Concours Eurovision de la Chanson – the contest is telecast in both English and French – is open to all active members of the European Broadcasting Union, which oversees the competition.
Each country is permitted to submit one song to the contest – a song which is selected by a variety of means, usually a winner-takes-all competition such as Sweden's renowned Melodifestivalen – which they perform in one of two semi-finals in the hopes of making it to the glittering grand final.
Only six countries have direct entry into the grand final:
* The Big Four who fund most of the contest – UK, Germany, France and Spain
* The host country (which is the winner of the previous year's contest)
* Italy, who didn't take part for many years and was re-admitted in 2011 after a 14 year absence (it was one of seven countries that competed in the first event), making the Big Four the Big Five.
The winner is chosen by a 50/50 mix of viewer votes (you cannot vote for your own country) and a jury of music industry professionals in each country, a method which was chosen to counter the alleged skewing of votes based on political and/or cultural lines when voting was purely the preserve of viewers at home.
Past winners include, of course, ABBA in 1974 with "Waterloo" and Celine Dion who won for Switzerland in 1988 with "Ne partez pas sans moi".
Above all though, the Eurovision Song Contest is bright, over the top and deliciously camp, a celebration of music, inclusiveness and togetherness that draws annual viewing figures in the hundreds of millions.
This year's contest will be held in Lisbon, Portugal.
AUSTRALIA: "We Got Love" by Jessica Mauboy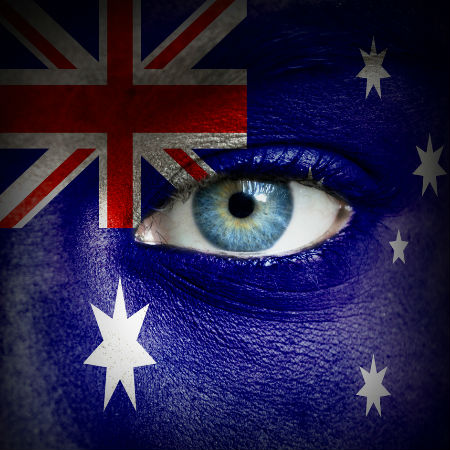 THE ARTIST
Hailing from beautiful Far North Queensland, Jessica Mauboy is no stranger to the world of the Eurovision Song Contest.
She performed as the interval act at Copenhagen in 2014, part of the push that saw Australia, which we will accede is not technically part of Europe (satirical map memes aside, of course), join the contest as an active participant in 2015 when Guy Sebastian sang "Tonight Again".
The daughter of a mother who has roots in two indigenous tribes, the Wakaman and the KuKu Yalanji, and a father from Timor Leste, Mauboy found fame and glory back in 2006 as a 16-year-old as the runner-up on Australian Idol, and she hasn't looked back since with a slew of highly-successful albums, starring roles in films Bran Nue Dae (2010) and The Sapphires (2012), touring with Beyoncé, collaborating with the likes of Pitbull and Ricky Martin, and performing for Ellen, Barack Obama and Oprah Winfrey.
So, a fairly low-key career so far, poor dear. (Kidding.)
With her name already well-known in Eurovision circles, can Mauboy add a win for Australia, chock full of a veritable rainbow of European nationalities, giving her career that extra lift it so desperately needs. (Again, clearly kidding.)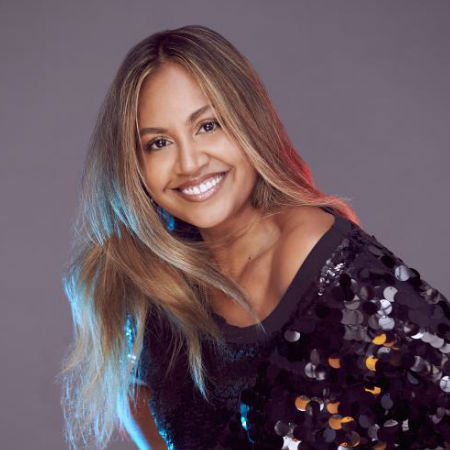 THE SONG
Her success with "We Got Love", which she co-wrote with David Musumeci and Anthony Egizii, will really come to her performance on the night.
A reasonably straightforward pop thumper which ticks all the right Eurovision idealistic boxes – she describes the song as "a reminder that love, acceptance and the power of inclusivity can overcome all obstacles or hardships that arise" – and comes equipped with Mauboy's equally-powerful voice, "We Got Love" has everything you need to knock it out of the park live.
By all accounts, this just happened at the recently-staged London Eurovision Party on 5 April, one of a series of publicity events held in various European cities in the lead up to the context proper, where Mauboy made quite the impression.
That is, naturally, the main barometer of success at Eurovision – how well a song comes across alive; while the song still sounds a tad too formulaic for my liking, it is undeniably a "banger" as Ed Gleaves from the UK's Daily Star christened it on Twitter, which could see Mauboy and Australia leaping from semi final to grand final and perhaps even coming close, like Dami Im in 2017, to actually winning the thing.
DENMARK: "Higher Ground" by Rasmussen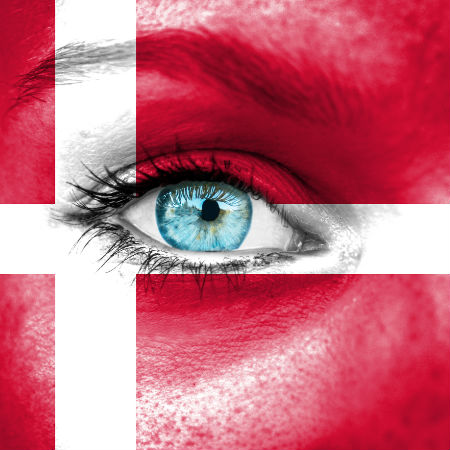 THE ARTIST
Channelling the infamously iconic look of Rasputin if he had been good-looking and talented at creating music, which history suggests he was not, Rasmussen or Jonas Flodager Rasmussen as he is known to family, friends and Cambridge Analytica, is a Western Denmark-dwelling artist of considerable musical eclecticism.
When he's not performing in musicals such as West Side Story and Les Misérables, he's singing in a choir alongside The Rolling Stones, drawing on his inner ABBA, Elton John or Paul McCartney for tribute concerts, and working as a voice and performance coach.
No chance of bemoaning the drab uniformity of his life then.
Rasmussen's striking looks (and talent for energetic performances) have no doubt snagged him many of these opportunities but they're also going to aid him in his Eurovision performance which draws on his resemblance to the classic idea of what Vikings looked like.
Why, you ask, does that matter?
THE SONG
Mainly because his song, "Higher Ground", written by Swedish songwriters, Niclas Arn and Karl Eurén, preaching a message of listening to each other and choosing peaceful resolution over violent means, draws on the personage of one Magnus Erlendsson, a Viking who defied his king in 1098 by hewing close to a philosophy of non-violence and refusing to take part in the Battle of Anglesey Sound.
A ballsy move in a society known for its bold, territorial conquests by most-decidedly violent means, and the inspiration for a song that ticks all the favourite Eurovision boxes of peace, love and inclusion with gusto.
Message? Tick! But is the song musically up to the task?
Mostly – it has a goosebump-inducing epic quality to it that though it dips a little inertly in the verses, kicks things up a notch or two in the bridge and chorus; but while it is hands-in-the-air-like-you-just-don't-care material, it never really gets going as full bore as you think it might, only belatedly picking up in the pace towards the end where it's a little too late to make much of an impact.
A lovely, stirring song as far as it goes but not enough, I suspect, to propel Denmark to anywhere really significant this year. (Although what do I know when it comes to Denmark and its song choices? I didn't love their 2013 entry "Only Teardrops" by Emmelie de Forest and that won them the damn contest!)
GEORGIA: "For You" by Ethno-Jazz Band Iriao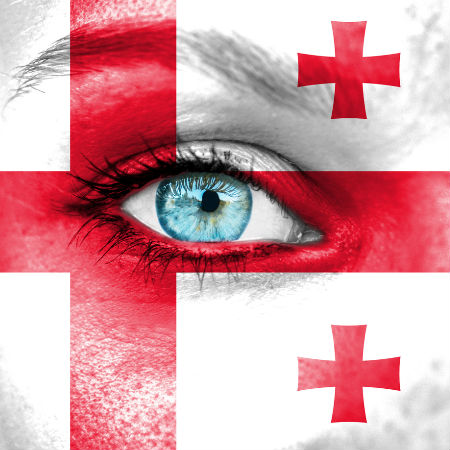 THE ARTIST
You have to hand it to Georgia's entry this year.
Where you might be left wondering what kind of genre other countries' artists will be employing in the pursuit of Eurovision glory, Ethno-Jazz Band Iriao nails their genre colours, or sounds really, to the mast from the get-go.
But what you ask, as an irregular consumer of Georgian music, is ethno-jazz when you're streaming Spotify at home?
According to the good bio-writing folk at Eurovision, it's a distinctly Georgian style of music that's "based on Georgian polyphonic music and harmony, saturated with jazz and modern music elements … [with the] group's name derived from a phrase, "Iriao-uruao" which comes the famous yodeling singing style "Krimanchuli" of Georgian traditional polyphonic music."
Got all that? Suffice to say that David Malazonia and the rest of this unique band, who have performed at major festivals around the world, garnering themselves quite a reputation in the process, have a thoroughly unique sound that may stand them in good stead in the musical uniformity that is sometimes Eurovision.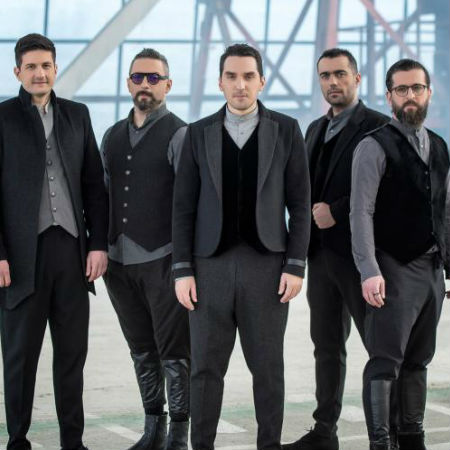 THE SONG
Or perhaps not.
Lovely though "For You", writer Irina Sanikidze and composers David Malazonia and Mikheil Mdinaradze, is it lacks the kind of oomph needed for a memorable, vote-pulling performance at Eurovision.
More suited to a thoughtful indie movie soundtrack, final act of a Disney movie (no put down; I love those films) or 3 am in a bar where you're finally relaxing after a stressful week, the song will be a pleasant interlude in the midst of semi final 2 but not much more I'd wager.
Thank you Georgia for a gorgeously moving song which should sound lovely on its one and only outing at this year's contest; it's doubtful that this pretty song will make it past the gatekeepers of the grand final.
HUNGARY: "Viszlát Nyár" by AWS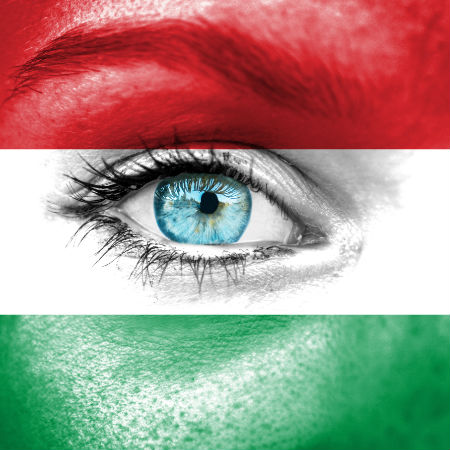 THE ARTIST
Now this is what we've been missing in the Lordi-shaped vacuum we've had to endure in the dark non-metallic days since 2006 when "Hard Rock Hallelujah" took Finland to an unexpected victory.
AWS, who apparently describe themselves as "modern metal band with attitude" – as opposed to the shyly inoffensive ones who say "please" and "thank you" and "How may I help you"? – have been around since 2006 when teenagers Bence Brucker, Dániel Kökényes, Örs Siklósi and Áron Veress (later joined by Soma Schiszler) got together to make big, loud, attitude-laden music.
Drawing on a heavy melange of metal, psychedelic rock, alternative and post-rock styles and writing pretty much exclusively in Hungarian, the band is known for can't-look-away live powerhouse performances, have a lot to say it turns out being more than a little anti-celebrity and extremely concerned about the state of the world, an ethos that fits perfectly with a genre of music that has never inclined to chat politely and wait for consensual agreement.
So is this really the kind of approach that will resonate with Eurovision voters who like their peace, love and mung beans message but usually, I stress usually, wrapped in nice dulcet ballds or chirpy upbeat tunes?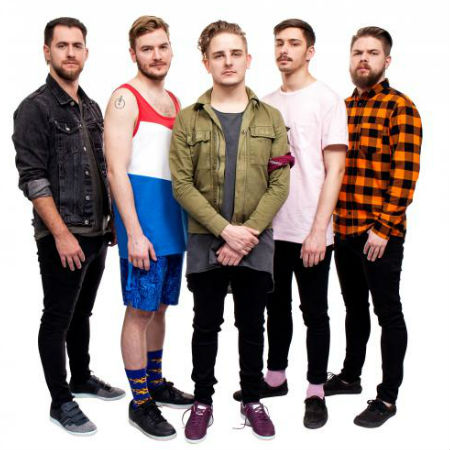 THE SONG
That really depends if the Eurovision audience is a fan of music that makes use of "a wide range of emotions ranging from extreme anger to exalted joy".
"Viszlát Nyár", which translates as "Goodbye Summer" is certainly all about high-octane mournfulness, delivered with pounding rhythms, insistent beats and vocals that don't suggest a chilled walk in the reasonable discourse park.
Thing is, full-on though it is, and let's be fair it's doubtful they and Georgia's entry will be jamming anytime soon, it's a gorgeous melody running through it and should make for one hell of a live performance.
Look for this to possibly crunch and push its way into the grand final but even if it does, don't expect it to make much of a wave beyond that.
Still as Lordi proved, you can never rule any song or artist out completely now can you?
LATVIA: "Funny Girl" by Laura Rizzotto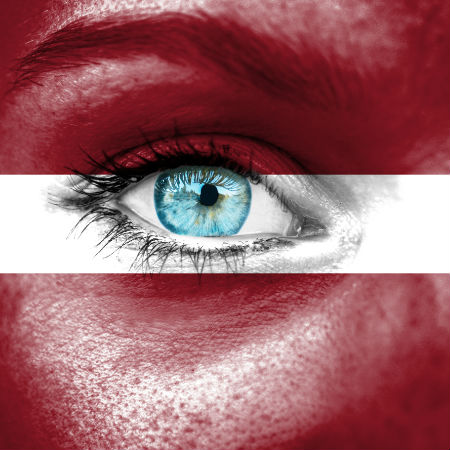 THE ARTIST
Laura Rizzotto is not one of those artists you could ever accuse of jumping on the warm-and-fuzzy message wagon just to get a shot at Eurovision glory.
The daughter of a Latvian father and Brazilian mother of Portuguese decent – rather fitting given the location of this year's contest, Rizzotto has devoted much of her musical career to causes that she passionately believes in.
From the age of 11 when she wrote her first song to studying Berklee College of Music in Boston before pursuing a Masters degree in Music and Music Education, at Columbia University in New York, where she now lives, Rizzotto has made music that matters.
Her Song "Miracle" was written as a tribute to road accident victims and was used at the UN's second Global Conference on Road Safety, while her second album Reason to Stay promoted a message of environmental protection, a pertinent issue worldwide but especially in her home country of Brazil which faces some serious conservation issues.
But is a history of activism through music going to be enough to cut through all the competing worthy messages that fill Eurovision like key changes in an ever-escalating soaring ballad?
THE SONG
Well it might have been if Rizzotto had written a song that even remotely touched on the sorts of themes beloved by the contest.
But "Funny Girl" is all about falling in love, and while there's absolutely nothing wrong with that since (a) romantic songs fit beautifully at Eurovision, which has always had more than its fair share of them, and (b) it beats writing some cobbled-together earnest ditty that sounds like worthy anthem by numbers, it fails to really spark in any kind of meaningful way.
Sure the song has a mild torch song vibe to it, and Rizzotto's voice is more than up to make her presence felt on stage, or anywhere for that matter, but it's nothing special in the end, a song that will burn brightly and briefly and leaves to much of a trace at the end.
Ballads traditionally do well in this arena but they still need a certain presence and chutzpah, everything that "Funny Girl" in its sweet, low-key lovely way, doesn't possess, leaving Latvia to spend the latter part of semi final 2 voting watching other acts with the requisite memorability go on to the grand final.
MALTA: "Taboo" by Christabelle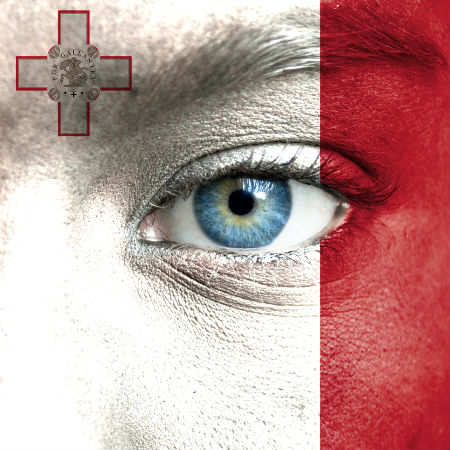 THE ARTIST
All hail musical prodigies of which Christabelle is most definitely one, kicking off her now-roaring career at the tender age of three.
Twenty-three years later, she has more than lived up to that early promise participating in the Junior Eurovision Song Contest, working with the who's who of British and American producers to create chart-topping songs such as "I Wanna Know" and "Flame", won a slew of Bay Music Awards (the highest award for music artists in Malta) and performed with or opened for internationally-known singers such as including Gigi D'Alessio and Laura Pausini.
Even her Eurovision entry "Taboo", which has kicked off a national debate in Malta about mental health, has seen her elevated to the laudable position of ambassador of the Maltese President's Foundation for the Wellbeing of Society for Mental Health.
So yeah potential well and truly realised, but all the success in the world doesn't always translate to accolades when you step onto the stage at Eurovision; so does Christabelle, who gave up skipping rope and playing with dolls for singing very early on, have what it takes to add further success to that already achieved?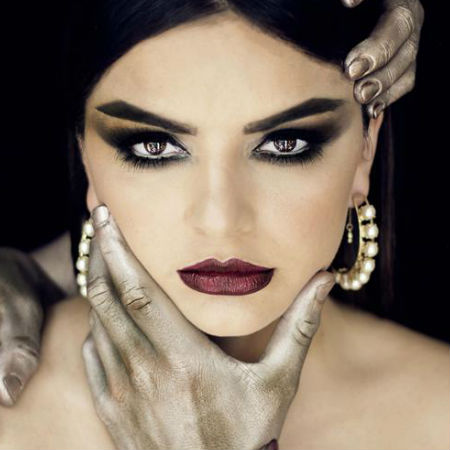 THE SONG
Wisely teaming with a past winner, Thomas G:son, and much-experienced Eurovision songwriters Muxu and Johnny Sanchez, Christabelle has penned a song that does a nice job of offering up some lo-fi edgy electronica, redolent with an air of intense mystery and off-kilter emotion.
"Taboo", while failing to fully ignite as you expect it to, is nonetheless a catchy upbeat pop song that comes with a necessarily important message about being open and honest with the darkest of struggles, not only to free yourself but others in the same position.
Drawing off the artist's own experience dealing with mental health issues, this has a ring of authenticity missing from the more calculated, worthy entries, and with a killer live performance, which Christabelle gives every indication she's more than capable of, could see Malta, kicking off with ease to the grand final.
It may not win the country the glittering crystal microphone trophy but if it starts a Europe-wide conversation about mental health, then it's more than lived up to its potential, just like the artist performing it.
EUROVISION EXTRA EXTRA!
Order! Order! What order will everyone sing in?
You may not think the order in which countries sing makes a difference to voting patterns but it does, which is why the announcement of the running order for both semi finals attract such fervent speculation.
Such as the prognostications on Wiwibloggs about who will get through from semi final 1 and semi final 2.