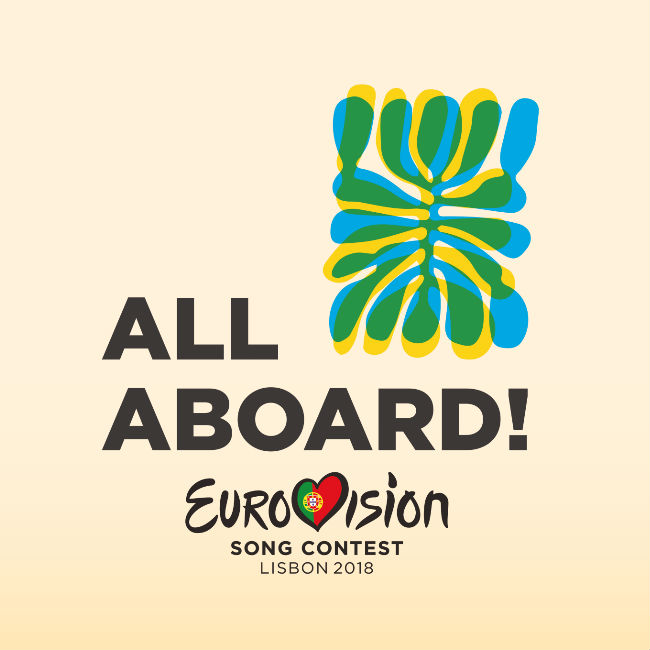 What is the Eurovision Song Contest?
Started way back in 1956 as a way of drawing a fractured Europe back together with the healing power of music, the Eurovision Song Contest, or Concours Eurovision de la Chanson – the contest is telecast in both English and French – is open to all active members of the European Broadcasting Union, which oversees the competition.
Each country is permitted to submit one song to the contest – a song which is selected by a variety of means, usually a winner-takes-all competition such as Sweden's renowned Melodifestivalen – which they perform in one of two semi-finals in the hopes of making it to the glittering grand final.
Only six countries have direct entry into the grand final:
* The Big Four who fund most of the contest – UK, Germany, France and Spain
* The host country (which is the winner of the previous year's contest)
* Italy, who didn't take part for many years and was re-admitted in 2011 after a 14 year absence (it was one of seven countries that competed in the first event), making the Big Four the Big Five.
The winner is chosen by a 50/50 mix of viewer votes (you cannot vote for your own country) and a jury of music industry professionals in each country, a method which was chosen to counter the alleged skewing of votes based on political and/or cultural lines when voting was purely the preserve of viewers at home.
Past winners include, of course, ABBA in 1974 with "Waterloo" and Celine Dion who won for Switzerland in 1988 with "Ne partez pas sans moi".
Above all though, the Eurovision Song Contest is bright, over the top and deliciously camp, a celebration of music, inclusiveness and togetherness that draws annual viewing figures in the hundreds of millions.
This year's contest will be held in Lisbon, Portugal.
MOLDOVA: "My Lucky Day" by DoReDos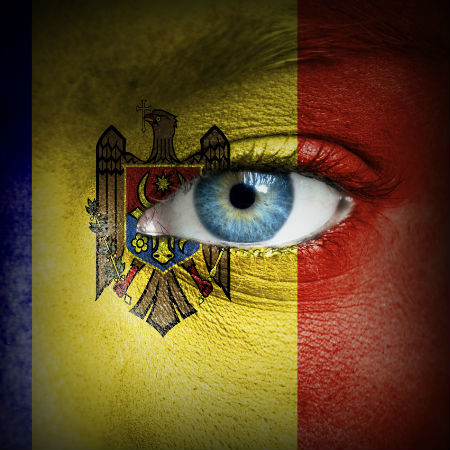 THE ARTIST
The accepted wisdom, oft-uttered at marriage ceremonies, is that two is better than one (unless you have chocolate in which being alone rules).
But if you're DoReDos, Moldova's folk/pop-inclined entry for Eurovision 2018, then you would be inclined to turn that wisdom on its head, and celebrate the power of three; in this case, three talented music artists from Rybnitsa in the northeast of the country who found each other very early on and decided they could make sweet music together.
Marina Djundiet, Eugeniu Andrianov and Sergiu Mîța, all with extensive musical backgrounds despite their young age, have taken this kernel of an idea and run with it, winning the New Wave contest in Sochi, Russia where they were noticed by the 1995 Russian contestant for Eurovision, Philipp Kirkorov, who, just like that, took a liking to them and composed them a song, "My Lucky Day".
So much luck and happenstance and being in the right place, quite literally, at the right time – could something big, bright and Eurovision-y being on their collective horizon then?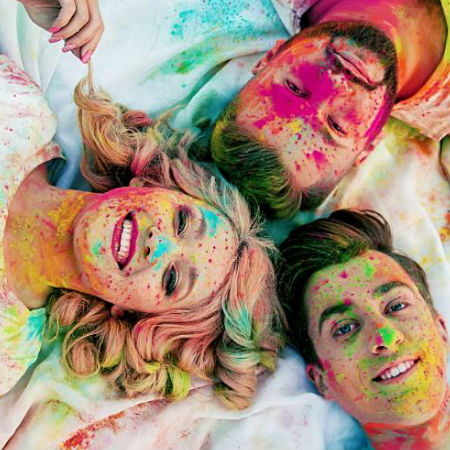 THE SONG
You know, it just might.
"My Lucky Day" is an incredibly jaunty, fun and lighthearted slice of ethnopop that zhoushes, dives and dances with the kind of energy that makes it all but impossible to stay seated while you're listening to it.
I can guarantee that the audience in Lisbon's Altice Arena will be on their feet and dancing in the aisles, assuming security will let them, when Moldova do their jaunty thing, singing, as best as I can tell, about a wholesome, boy and girl next door love triangle (there's bound to be a Hallmark card any day now for just a situation).
Whatever the true lyrical intent, the song is an absolutely high-spirited gem that while it can't be guaranteed to get Moldova into the grand final (although I remain quietly and hopefully confident it will), it should turn semi final into a joie de vivre-filled dancefest … and at Eurovision, or indeed in life generally, that is never a bad thing.
MONTENEGRO: "Inje" by Vanja Radovanović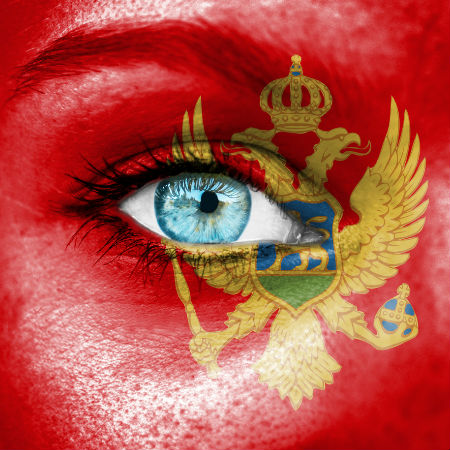 THE ARTIST
As a music artist, if you can write and perform your own songs, you're in a unique position to directly control and influence your own career.
That's not to say you're a better performer than people interpreting other peoples' songs – Israel's Netta Barzalai is an instructive case in point – but you are your own creative world and can inhabit it and play with it as you so desire.
And so Vanja Radovanović has, winning Best Debut at the 2004 Budva Music Festival with the song "Dripac", releasing a single, "Pričaj dodirom", and an album of the same name in 2007 (which happily sold like the proverbial), the first of many singles in his name, and writing countless songs for others when he's not performing as the lead singer of the band VIII2.
So boxseat of life, thy occupant is called Vanja Radovanović with Eurovision glory potentially awaiting him … or is it?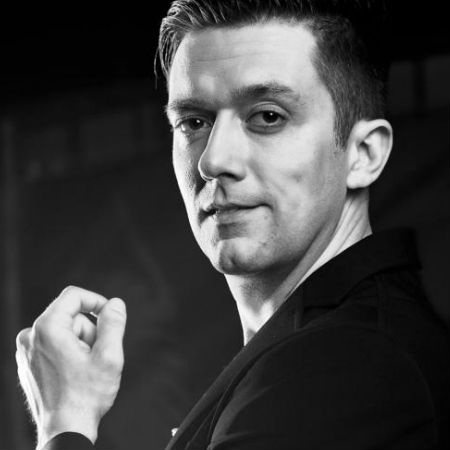 THE SONG
Well, if you're a fan of breathy, intensely-earnest ballads, then sure.
"Inje" is not exactly a kick up your heels dance song, in keeping with a trend this year to lo-tempo songs sung in national languages (the latter development is particularly heartening to see) and as far as it goes, it works nicely enough.
But its great failing, which doesn't extend to either Vanja Radovanović's vocal prowess or that of his delightfully-harmonised backing singers, is that it doesn't really stand out in any meaningful fashion.
Touching and intense, majestic and epic absolutely but in a been there, done that, got the sparkly Eurovision T-shirt (in muted colours, natch), not bringing anything new to the table kind of way.
Look for this one to be nothing more than a blip, however, pleasant, on the semi final 2 radar.
NORWAY: "That's How You Write A Song" by Alexander Rybak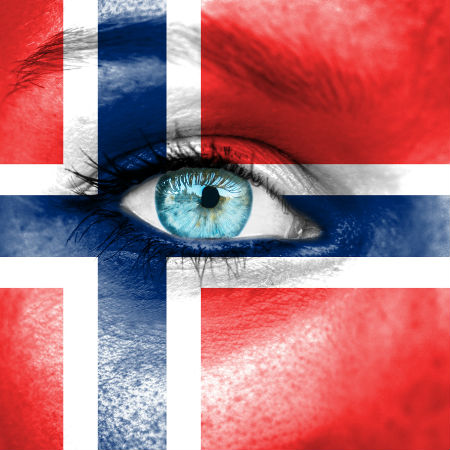 THE ARTIST
Behold, he has returned! (No, not Jesus!)
First bestriding the glory that is the Eurovision stage way back in 2009 when he won the contest with "Fairytale", amassing the highest tally ever under the old voting system, Alexander Rybak is back, older, wiser and determined to teach us the art of songwriting (as an allegory for life, of course).
Well, possibly not, but the cherubic-looking artist who doesn't appear to have aged a day, is back with a catchy number called "That's How You Write a Song", his violin-playing skills in tip-top shape, and that boy next door grin working overtime.
And yes, while they say lightning can't strike, surely that doesn't apply to the magical world of Eurovision and the winning thereof?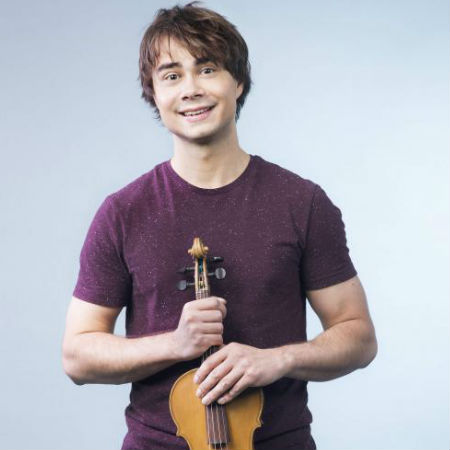 THE SONG
Hopefully not, but let's be honest, it's a long shot and if anyone's knows that it's Rybak who's stayed closely connected to Eurovision, even performing for the interval acts in 2012 and 2016, and composing entries for finalists in Norway's national selection trials in 2013, 2014 and 2015.
So assuming hope is springing eternal, and remember he's older and wiser that he was in 2009, does history have a hope of repeating for Norway?
Likely not, but not for want of trying.
"That's How You Write a Song" is an absolute delight, bouyant, exhilarating pop from the get-go that kicks off with some Michael Jackson-esque flourishes before gleefully sauntering into a loping ball of feel-good energy.
You can't help but love the raw sense of fun that percolates all through the song but it's not quite as special as "Fairytale" and while it'll definitely get Norway to the grand final, it's doubtful we'll see history repeat itself.
A pity because lord god almighty, that smile of Rybak's needs to be seen as much as humanly possible throughout this year's contest …
POLAND: "Light Me Up" by Gromee feat. Lukas Meijer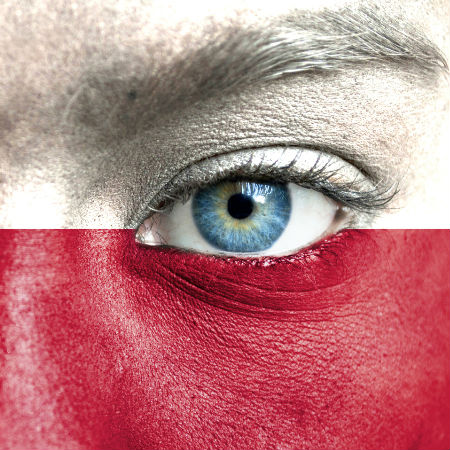 THE ARTIST
Who doesn't love to see two friends getting together to make sweet, sweet music?
No, that's not a euphemism, thank you; in the case of Poland's entry for this year, DJ Gromee who is the king of audio and video streams in the country and sharer of concert stages with the likes of NERVO and Steve Aoki, is joining forces with his friend, Swedish singer Lukas Meijer who, the Eurovision bio notes, is known for "being able to adjust the right feeling to every song he sings without losing his own character on the voice."
Bringing together a DJ who has founded his own radio station and record label and a singer who has worked with the likes of Stevie Aiello (30 Seconds To Mars), Tommy Henriksen (Alice Cooper, Hollywood Vampires) and Grammy nominee Mark Holman (Daughtry, Three Days Grace) would seem to be a no-brainer, a marriage of musical talents that can't help but be a raging success.
After all, isn't the whole always greater than the sum of its parts?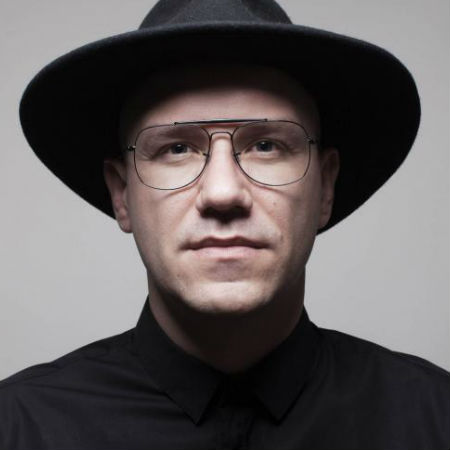 THE SONG
Hard to say in one sense since I haven't had any previous exposure to the work of either artist, both of whom, as noted, have done quite nicely on their own thank you very much.
But as songs go, "Light Me Up", while catchy enough, and possessed of an of-the-moment beat and danceable sensibility that should make for a captivating live performance, isn't distinctive enough to make for a truly memorable entry.
It's like one of those songs you hear on the radio, assuming you still listen to it, and enjoy enough to keep it on for the duration, but not enough to go and add it to one of your many Spotify playlists.
A bundle of pop fun that should kick Poland into the grand final because chart-topping songs like this (it's done very well in Poland) are always attractive but does it have the kind of stuck-in-your-brain longevity it'll nice to win?
Likely not but we should some ephemeral fun dancing to it in the interim.
ROMANIA: "Goodbye" by The Humans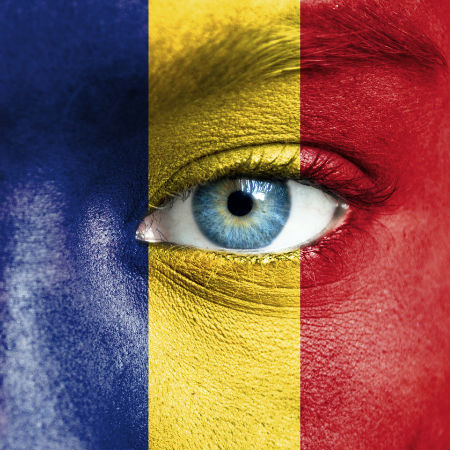 THE ARTIST
Hailing from Bucharest, The Humans, a prosaical name that leaves no doubt about what kind of beings you'll see on stage, is a band of six people (of course), who, we are assured, have "their own mix of musical backgrounds".
Four of the members, Alin Neagoe (bass), Alex Matei (piano), Cristina Caramarcu (vocals) and Adi Tetrade, were in a band called Jukebox, but seeking greener musical pastures, decamped, joining forces with Alex Cismaru (guitar) and Adi Tanase (vocals) to form a brand new band.
As new projects go, The Humans are off to a pretty promising start you would think, what with being selected to present the country and all.
But being selected is one thing, a rather fetching shade of green you would have to say, but winning another, or at the very least escaping semi final 2.
Do The Humans have what it takes?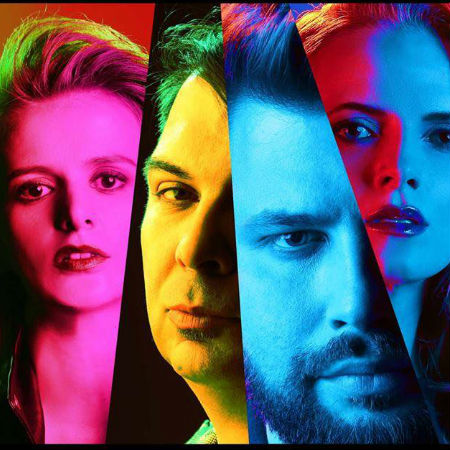 THE SONG
Written by three of the band members (Cristina Caramarcu, Alexandru Matei and Alin Neagoe), "Goodbye" kicks some serious rock butt.
It starts off slowly true, but builds and builds thanks to Caramarcu's impressive, emotionally-resonant vocals, drawing off some fine musicianship and live performance chops, ending up redolent with passion, longing and a whole lotta humanity.
What it doesn't have enough of, and this will hurt its chances in the contest, is true originality; it sounds far too much like a thousand other songs, which may not be a problem on radio or streaming, but matters a great deal in a live contest like Eurovision where memorability is everything.
It's hardly going to bring shame to Romania, but beyond providing a heartfelt interlude to semi final 2, won't really make much of a lasting impression.
RUSSIA: "I Won't Break" by Julia Samoylova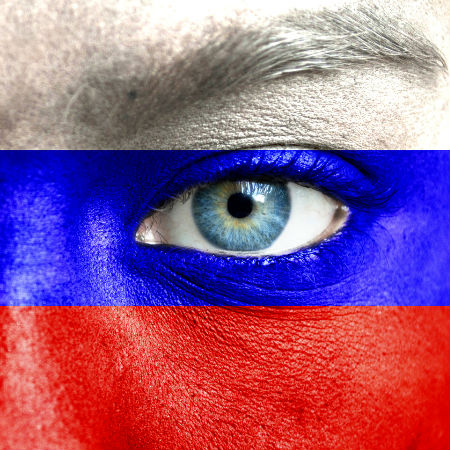 THE ARTIST
Second time's the charm hey?
To be fair to Julia Samoylova, she never got the chance to make a first impression with Russia with the superpower withdrawing from last year's contest when Ukraine refused to let their entrant enter the country due to her appearance on a list of banned singers who had performed in the disputed territory of Crimea.
Whatever your view of that particular stoush, it means that Samoylova is coming to Lisbon to make a second first impression, bringing the talent that won her X-Factor, got her a gig singing at the Winter Paralympics in Sochi in 2014, and won her Alla's Golden Star, an award named after Russia's 1997 Eurovision participant Alla Pugachova.
So she has the talent to make all kinds of impressions, of whatever numerical and chronological value you care to assign, but will all that impressing get her, and by extension, Russia anywhere?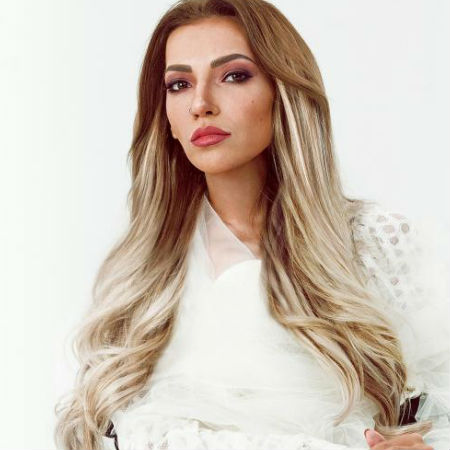 THE SONG
If you like reasonably unadventurous songs sure.
"I Won't Break" is decidedly anthemic, redolent with healthy defiance and tenacity, the sorts of themes that Eurovision was purpose built for back in the day as a way of healing the rifts in postwar Europe (which, you may have noticed, are rather gaping at present).
The song has power and undoubted balladic energy, and should make for a great live performance, particularly given Samoylova's vocal emotiveness.
But advancing to the grand final and a top 10 finish will hinge entirely on her live performance which will need to be damn good to make up for a song that is nowhere near as impressive as the singer herself.

EUROVISION EXTRA EXTRA!
We know Eurovision is, among many other things, about love sweet love.
But love sweet Love Boat?
According to website Descubriendo ESC that's exactly what it is and the results of bringing together the classic '70s TV show and this year's Eurovision contestants is retro kitsch wonderful.