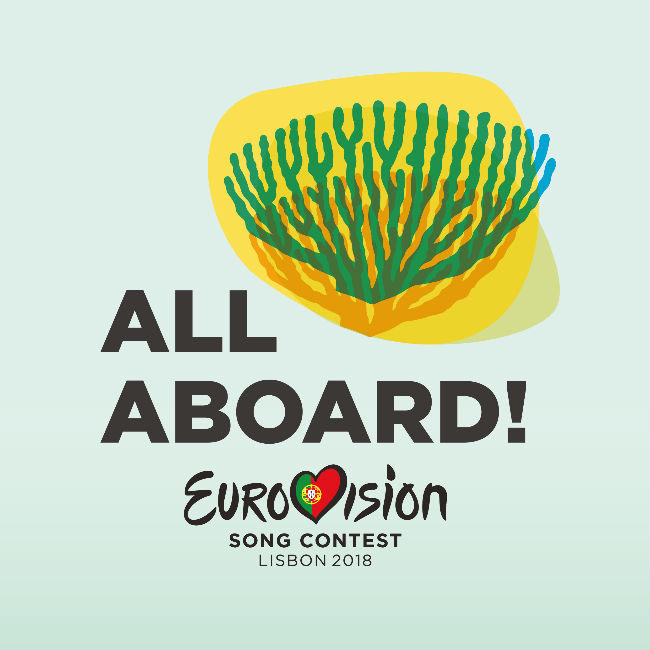 What is the Eurovision Song Contest?
Started way back in 1956 as a way of drawing a fractured Europe back together with the healing power of music, the Eurovision Song Contest, or Concours Eurovision de la Chanson – the contest is telecast in both English and French – is open to all active members of the European Broadcasting Union, which oversees the competition.
Each country is permitted to submit one song to the contest – a song which is selected by a variety of means, usually a winner-takes-all competition such as Sweden's renowned Melodifestivalen – which they perform in one of two semi-finals in the hopes of making it to the glittering grand final.
Only six countries have direct entry into the grand final:
* The Big Four who fund most of the contest – UK, Germany, France and Spain
* The host country (which is the winner of the previous year's contest)
* Italy, who didn't take part for many years and was re-admitted in 2011 after a 14 year absence (it was one of seven countries that competed in the first event), making the Big Four the Big Five.
The winner is chosen by a 50/50 mix of viewer votes (you cannot vote for your own country) and a jury of music industry professionals in each country, a method which was chosen to counter the alleged skewing of votes based on political and/or cultural lines when voting was purely the preserve of viewers at home.
Past winners include, of course, ABBA in 1974 with "Waterloo" and Celine Dion who won for Switzerland in 1988 with "Ne partez pas sans moi".
Above all though, the Eurovision Song Contest is bright, over the top and deliciously camp, a celebration of music, inclusiveness and togetherness that draws annual viewing figures in the hundreds of millions.
This year's contest will be held in Lisbon, Portugal.
SAN MARINO: "Who We Are" by Jessika featuring Jenifer Brening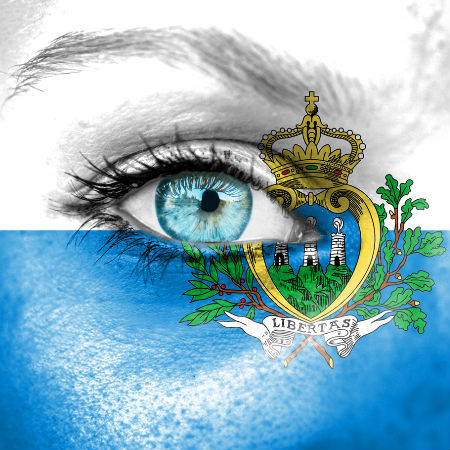 THE ARTIST
If at first you don't succeed, try and try and try again … and change countries!
Jessika Muscat, a singer/songwriter and actress who hails from Malta, is tenacity personified – after leaping into the consciousness of the Maltese public in 2008 via the Malta Song for Europe Festival and a debut single "Tangled", she threw her hat into the Eurovision ring, making it to the finals of national selection process in 2011 with a self-penned song "Down Down Down" (somewhat prophetic as it turns out).
Undeterred, she returned in 2013 with "Ultraviolet", placing fourth, and in 2014 with the song "Fandango", in-between writing songs for other contestants (rather selfless of her) and again in 2016 where her song "The Flame" helped her placed seventh.
Clearly possessed of the firm belief that Eurovision glory awaits her, and why not, manifest destiny is a powerfully seductive idea, she has now teamed up with German singer Jenifer Brening who, like many Eurovision entrants kicked off her musical career at an inspiringly young age, to sing for San Marino who conducted a worldwide national selection contest online to find their entrant for 2018.
It's obvious that based on sheer willpower alone, Jessika should be handed the crystal microphone and be done with it, but clearly the contest demands a little more than that; so is "Who We Are" up the task of winning musicality with vaulting ambition?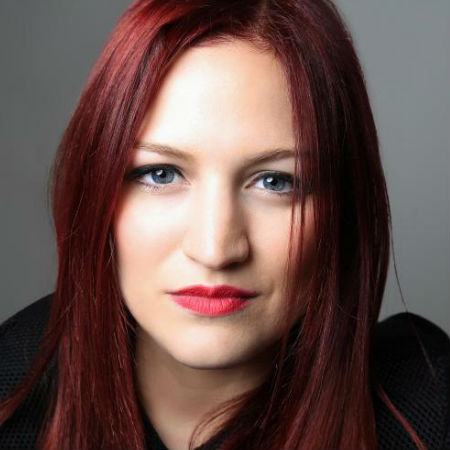 THE SONG
If light and frothy generic pop was the sole arbiter of contest victory, then yes most definitely.
Alas, it is not with the days of identikit, jigsaw-puzzle pop largely, though not entirely, behind Eurovision; so while "Who We Are" is a pleasant enough, and admirably earnest, and has enough momentum to get through the requisite three-minutes, it leaves next to no impression.
It is, in other words, eminently forgettable, failing to spark with much individuality, a pity since Jessika Muscat has clearly got the vocal chops to do justice to compelling dancefloor bangers (on the other hand Jenifer Brening, while attitude-rich, is as cookie-cutter as they come).
Unfortunately, "Who We Are" is not that song and I'd wave goodbye to San Marino now to save time during semi-final 2.
SERBIA: "Nova Deca" by Sanja Ilić & Balkanika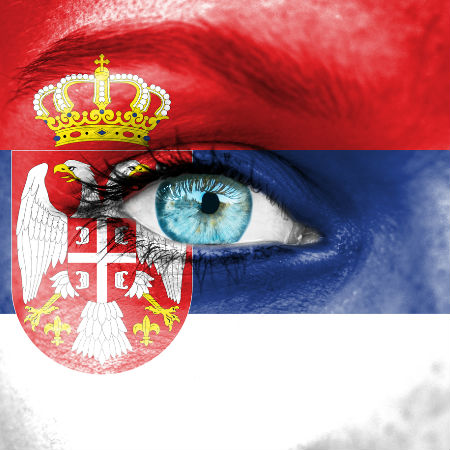 THE ARTIST
Aleksandar Sanja Ilić is a regular Serbian renaissance man.
Not content with being an author and a composer, the man responsible for steering the band Sanja Ilić & Balkanika to growing popularity, so we are told, through the Balkans and across the globe, is also the band leader, helping to blend modern pop-rock with traditional Balkanika music.
To do that, and let's face it with that much on his plate, copious amounts of coffee have to be involved somewhere, Aleksandar employ musicians skilled at playing old instruments, male and female vocalists, and some electronic flourishes to achieve the desired sound.
A sound which is clearly popular with fans as far afield as Russia, the United States and South Korea … but will it appeal to the good song-loving voters of Eurovision?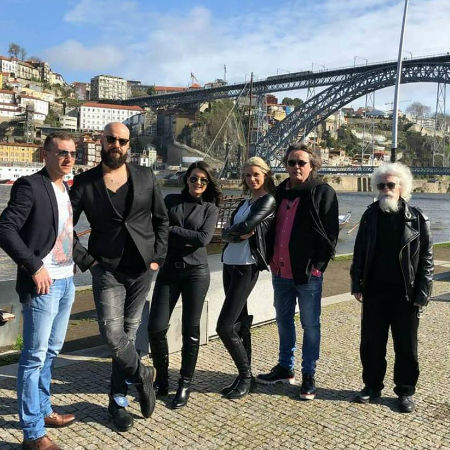 THE SONG
There is a certain otherworldiness to "Nova Deca" which feels like the love child of Balkan ethno-pop and The Lord of the Rings soundtracks.
Musically and vocally the song is rich and inviting and mystically appealing but for all those engaging qualities, and they are there in great abundance, the song never really comes alive, caught in breathy etherealness and never breaking free.
As a representative of the rich musical history of Serbia meets its dazzling electronica present, it's a douze points winner but as a take-all-challengers entrant for the 2018 Eurovision Song Contest, it falls short.
Look for this to possibly squeak into the grand final on the back of pan-Balkan sentiment and a blisteringly good live performance which I have every confidence they can manage but left entirely to song memorability? Nil points, I'm afraid.
SLOVENIA: "Hvala, ne!" by Lea Sirk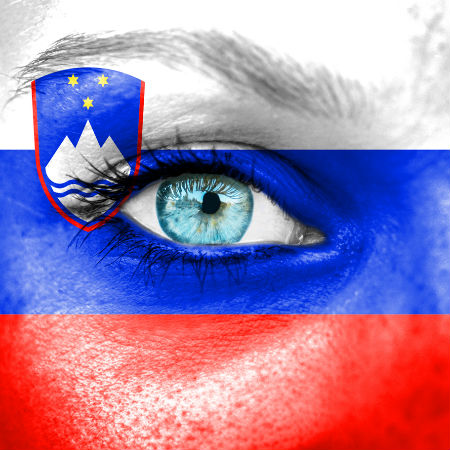 THE ARTIST
The pink hair and sunny smile alone have me sold on Lea Sirk.
But throw in the fact that she completed high school while studying the concert flute, and competed in a plethora of national and international competitions in the early Noughties, and performances with orchestras across Europe, all while studying at the Conservatory of Music in Geneva, and you have one seriously talented person on your hands.
Sirk is also a consummate singer, to go with the musical talent, winning most promising young singer at the International Music Competition Cologne in 2005, singing at a slew of festivals, participating in national selection for Eurovision in 2009 and 2010, and even impersonating famous world performers for the show Znan obraz ima svoj glas (Your Face Sounds Familiar).
Musical talent in abundance? TICK! Singing prowess and a burgeoning solo career? Also TICK! Can she add Eurovision winner to that pretty impressive list, I hear you ask with breathless anticipation (or am I just projecting?)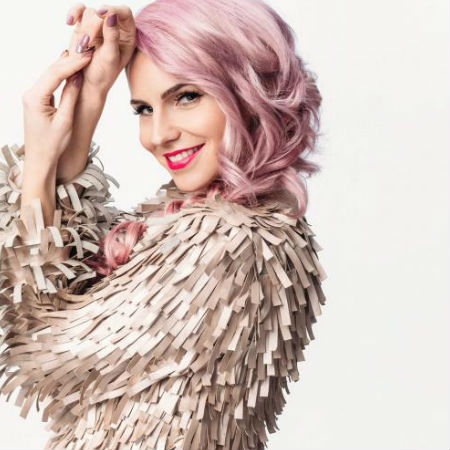 THE SONG
On sheer performance bravura alone, she should do rather nicely.
"Hvala, ne", which she co-wrote with prominent Slovenian DJ Tomy Declerque, is brilliantly minimalist, melodic electronica at its best, a standout in a field of 2018 songs that has many middle-field contestants but few really, truly memorable breakouts.
Sirk's vocals more than rise to the challenge, investing power, emotional presence and character into the song which percolates with catchy, beat-heavy jauntiness and a willingness to be both in your face and delightfully pulled back to a cut-down, slowed-down sensibility.
It's an entirely unique, very clever song that should do well because Sirk has the chops as a live performer and because it's so different to many of its competitor songs; it likely won't win Serbia the contest but it will get them to the grand final and should ensure that the country makes quite an impression for daring to push that musical envelope just a little bit more.

SWEDEN: "Dance You Off" by Benjamin Ingrosso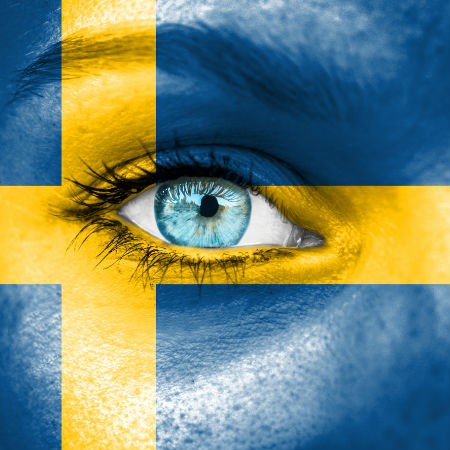 THE ARTIST
By any measure, Benjamin Ingrosso, a Swede of Italian descent, is a popular guy.
With over 25 million Spotify streams and counting, platinum and gold status on his singles, popular and critical acclaim for his music – which he began writing as a kid; his first gold-certified hit was at age nine making the Mozart of the current Eurovision field – and near-omnipresence on Swedish TV, everyone loves the talented singer and self-trained pianist/guitarist.
Could it be his embrace of "polished pop tunes"? Or his "soulful performance bravado? Or is it simply that a face that beautiful sings so divinely?
All that and more quite possibly; but that may matter for nought, in the rarefied world of Eurovision, if he doesn't deliver the goods when it really matters.
So the million dollar question is, are the goods, whatever they may be, well and truly in his possession?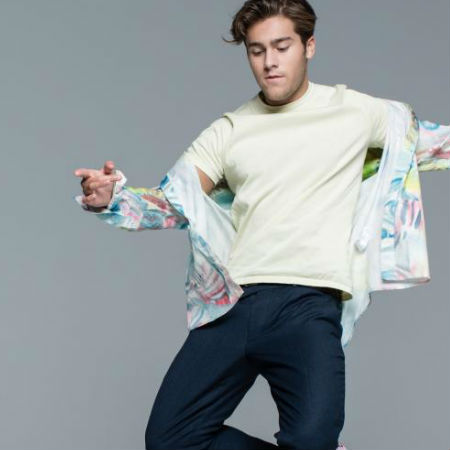 THE SONG
If you're thinking "the goods" is a grasp of catchy, of-the-moment radio-ready pop with all the bells-and-whistles, a gift for alluring performance and a sweetly-emotive voice, then, yes, he has them and is going all out to make the most of them.
"Dance You Off" is blissfully sublime upbeat pop that slides across your ears, much like one of his musical heroes Michael Jackson, all velvety smoothness and seductive embrace.
It's nothing out of the box – a musical envelope-pusher it is not – but Ingrosso takes a well-used, much-exercised sound and gives it a freshness and vibrancy, especially on repeated listens (the first few listens left me strangely cold), that many other pop chart-toppers would give their insipid bridge for.
The song will propel Sweden into its accustomed place in the grand final and should ensure a top 10 finish, especially if Ingrosso is at his soulful best.
THE NETHERLANDS: "Outlaw In 'Em" by Waylon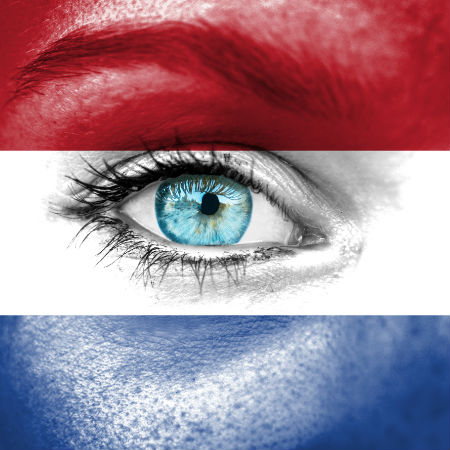 THE ARTIST
Willem Bijkerk aka Waylon has a way of getting himself noticed.
While his Eurovision bio is mum on exactly why he got the call, in 1998 when The Netherlands was just 18, country superstar Waylon Jennings asked him to come to Nashville and work with him.
Dream come true! Alas Jennings passed away in 2001, but that hasn't stopped Waylon, who naturally enough adopted his hero's first name as his artistic moniker, from getting noticed again, this time by the people of The Netherlands via a performance on Holland's Got Talent in 2008.
From there, it's been up-and-up with successful albums, being voted Best Vocalist in 2011 by 3FM, a coach on Voice of Holland and a jury member on It Takes Two.
Oh and if he looks familiar to those in Eurovision-land? He was a member of The Common Linnets who represented The Netherlands in 2014 …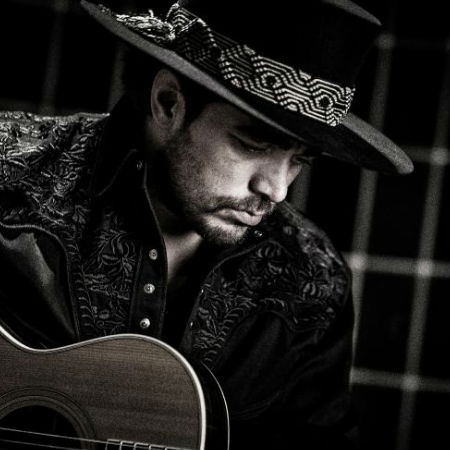 THE SONG
Lord god but his return to the Eurovision stage is a powerful one.
"Outlaw in 'Em" oozes bluesy angst, driving guitars and a voice that is so emotive, you completely believe every damn thing this masterful singer and performer says in song.
You don't really need to love or listen to country rock to completely throw yourself headlong into this amazing song which is another distinctive entry in a year of reasonably safe choices.
For that reason alone, and Waylon and his tuneful confirmation that everyone's got a little outlaw in 'em, as accurate a statement on the human condition as you're likely to get at Eurovision, should do well; having said that country music doesn't tend to do well at the contest so everything will come down to Waylon converting the naysayers to his righteous cause.
Something tells he's got every chance in the world of doing that.
UKRAINE: "Under the Ladder" by MELOVIN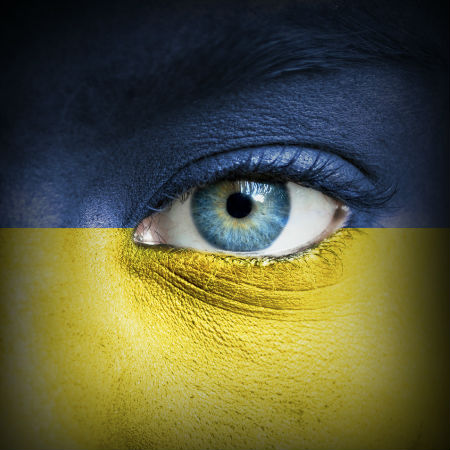 THE ARTIST
Freaky eyes aside, and to be fair, it could just be a poor choice of contact lenses, MELOVIN – the name is derived from a mix of Halloween (that would explain the unnervingly direct, Werewolf-ian piercing looks) and the final name of fashion designer Alexander McQueen – is one of the most unique artists appearing in this year's contest.
A perennial entrant in reality talent shows such as Ukraine's Got Talent and The X Factor (he finally won X Factor in 2015), the artist known as Kostyantyn Mykolayovych Bocharov to his parents (but only when they're really annoyed with him), lists music, perfume and chemistry as his passions.
That same persistence and tenacity that got through the hard slog of reality TV stardom and success has served him well with his Eurovision aspirations with a third placing in Ukraine's national selection in 2017 being bested this year with selection as his country's anointed act.
But can this theatre school graduate, who failed to finish his stint at a music school, make good on the payoff for all his hard work? And, perhaps just as importantly, will he smell good doing it?
THE SONG
Theatrically, this will not surprise you, he has it all sewn up, bringing some vampiric stage presence to the performance of his song "Under the Ladder".
Vocally though he's a little on the ground, and while his delivery is not a trainwreck by any estimation, and he has undeniable presence, the song doesn't really bring it home as you might initially think, lacking anything beyond a generic presence.
It's undeniably catchy in some ways and with the right live performance, and copious votes from teenage girls and gay men with a penchant for goth twinks, might just make it across the line to the grand final.
But as memorability goes, it's just that little bit shy of really make its presence felt meaning, and idealistic hashtag #BraveLoveFreedom notwithstanding, it'll be a pleasant enough way to spend some time but not the winning ace in the hole MELOVIN is no doubt aiming for.
EUROVISION EXTRA EXTRA!
Back on the 10 April a host of 2018 Eurovision entrants including Australia's Jessica Mauboy, Mikolas Josef from Czech Republic, Sennek from Belgium, Madame Monsieur from France and Zibbz from Switzerland. gathered in beautiful Tel Aviv for Israel Calling where the host country's Netta made quite the splash with her frontrunner song "Toy".
On the red carpet, many of the acts were asked to sing the beginning of "Toy" which is a "fowl" bit of fun; the results are hilarious but if you're not game to join them, you can now dance like Netta, mastering the moves ready for the second week of May when the Eurovision Song Contest takes the stage in Lisbon, Portugal.
MY SEMI FINAL 2 TOP 10
So drum roll if you please maestro!
Which ten songs do I foolishly predict (with a usual 50% accuracy, proving I do not know the mind of Europe or my home country Australia) will garner themselves a coveted grand final spot? (These are not, by the way, in any particular order.)
AUSTRALIA: "We Got Love" by Jessica Mauboy
DENMARK: "Higher Ground" by Rasmussen
MALTA: "Taboo" by Christabelle
MOLDOVA: "My Lucky Day" by DoReDos
NORWAY: "That's How You Write A Song" by Alexander Rybak
POLAND: "Light Me Up" by Gromee feat. Lukas Meijer‬
SERBIA: "Nova Deca" by Sanja Ilić & Balkanika
SLOVENIA: "Hvala, ne!" by Lea Sirk
SWEDEN: "Dance You Off" by Benjamin Ingrosso
THE NETHERLANDS: "Outlaw In 'Em" by Waylon