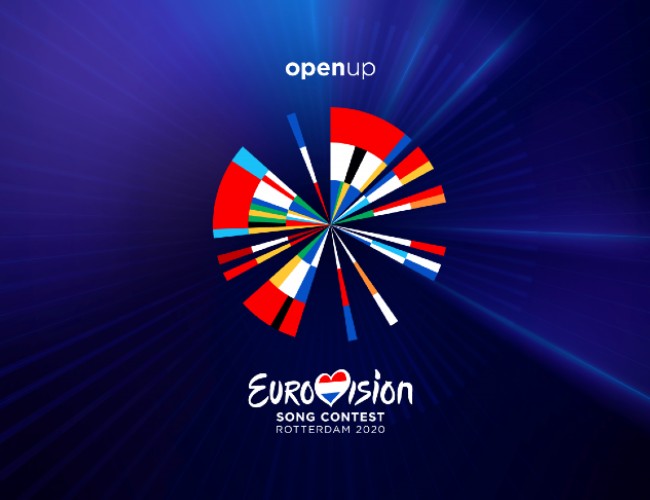 This is normally how I begin these review posts …

What is the Eurovision Song Contest?
Started way back in 1956 as a way of drawing a fractured Europe back together with the healing power of music, the Eurovision Song Contest, or Concours Eurovision de la Chanson – the contest is telecast in both English and French – is open to all active members of the European Broadcasting Union, which oversees the competition.
Each country is permitted to submit one three-minute song to the contest – a song which is selected by a variety of means, usually a winner-takes-all competition such as Sweden's renowned Melodifestivalen – which they perform in one of two semi-finals in the hopes of making it to the glittering grand final.
Only six countries have direct entry into the grand final:
The Big Four who fund most of the contest – UK, Germany, France and Spain
The host country (which is the winner of the previous year's contest)
Italy, who didn't take part for many years and was re-admitted in 2011 after a 14 year absence (it was one of seven countries that competed in the first event), making the Big Four the Big Five.
The winner is chosen by a 50/50 mix of viewer votes (you cannot vote for your own country) and a jury of music industry professionals in each country, a method which was chosen to counter the alleged skewing of votes based on political and/or cultural lines when voting was purely the preserve of viewers at home.
Past winners include, of course, ABBA in 1974 with "Waterloo" and Celine Dion who won for Switzerland in 1988 with "Ne partez pas sans moi".Above all though, the Eurovision Song Contest is bright, over the top and deliciously camp, a celebration of music, inclusiveness and togetherness that draws annual viewing figures in the hundreds of millions.
But of course, with the Eurovision Song Contest 2020 cancelled, like so many other things this year, by the viral threat of COVID-19, no one will be singing their songs all together in front of a huge crowd in host city Rotterdam, and we will have to make to do with weekly Eurovision Home Concerts and a recently announced replacement for the grand final show Eurovision: Europe Shine a Light which will "honour the 41 selected songs for Eurovision 2020 in a non-competitive format."
The decision to cancel the show is sad but makes perfect sense in the current situation; still, it begs the question, is there any point reviewing the already released songs for this year's contest?
I decided "YES", partly as a way of giving the songs and their artists their due and their moment in the Eurovision – many of the singers will be back next year but not the songs with rules prohibiting the same song being submitted again by a country – but also to keep alive that sense of Eurovision fun and artistry which for many of us makes this time of the year so very special.
So grab your glitter, fire ip the wind machine, gather together your appreciative hosting superlatives and enjoy these song reviews, the first of seven such posts, which are written as if the contest was still happening.
AUSTRALIA: "Don't Break Me" by Montaigne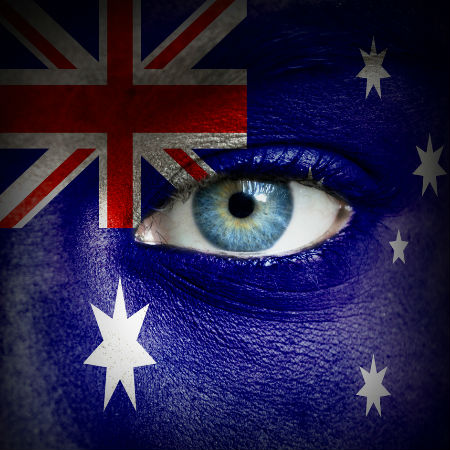 THE ARTIST
If you're after a uniquely individual musical style mixed with a vibrant, likeable persona and an innate ear for meaningful, thoughtful, highly-listenable pop then Montaigne should be your artist of choice.
The talented 24-year-old Sydneysider, known to her parents and friends as Jess Cerro, has been recognised for her unique place on the Australian pop landscape, gathering up awards and achievements including placing songs on Triple J Radio's immensely popular Hottest 100, an ARIA award for Best Breakthrough Artist and a nomination for Best Female Artist in 2016.
But while awards are nice, very nice in fact, because who doesn't love a pat or three on the back for their artistic output, Montaigne (named, so we are told, after a 16th century French renaissance philosopher) has also done superbly well in the fickler court of public opinion, with her debut album, Glorious Heights, scaling the charts to a heady #4 and her sophomore effort COMPLEX (2019) garnering all kinds of breathlessly good reviews.
She can even, rather helpfully in a live contest Eurovision where stage performance is pretty close to everything, damn good in contest, or so says The Music who said of a recent Sydney Show – "Her performance will go down as one of the best concerts of the year, without a doubt."
With that his much talent, originality, performing nous and a unique sensibility custom built to help her stick out from the crowd, surely Montaigne, and thus Australia with her, is destined for great things at Eurovision?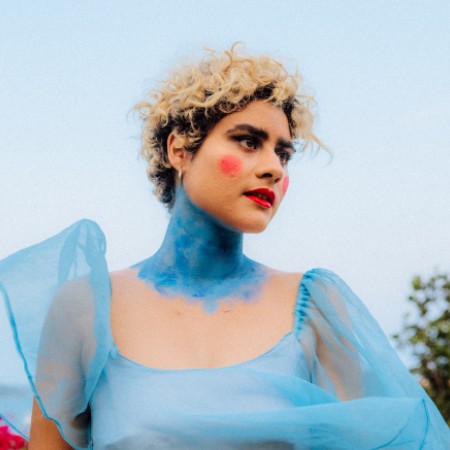 THE SONG
With a song as powerfully emotive and lyrically intense as "Break Me", how could she not be?
Soaring from a whisper quiet beginning where the singer laments the cooling of romantic ardour – "I don't feel the same buzz / When your name comes up on my phone / Anymore" – to the pain of love's obvious but hard to admit end, "Break Me" is emotion writ large.
While her performance at Australia's national selection contest for Eurovision, Australia Decides was derided by some as lacklustre, the reality is Montaigne is one artist who can conceive of a singularly memorable theme and deliver on it in spades.
She does this with "Break Me" which possesses her signature emotional honesty, commanding presence, and a melody which aches with loss and longing and plaintive need to escape the very worst of falling romantic debris.
This is a case of a strong song sung by a superbly capable, talented artist and while it might not win Australia the contest, it will bring it so close that the country as a whole will be able to smell the crystal microphone (assuming of course it has a scent which is doubtful).
AZERBAIJAN: "Cleopatra" by Efendi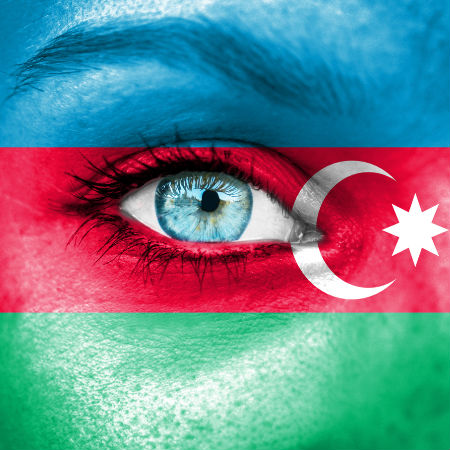 THE ARTIST
28-year-old Efendi, the latest in a long and illustrious line of starred Azerbaijani pop performers, knows her way around a singing contest.
A veteran of of programs such as Yeni Ulduz, Böyük Səhnə, The Voice of Azerbaijan and Kazakh-based international singing competition Silk Way Star – she placed third all three which is rather poetically symmetrical – she nailed in 2019 where, according to her official Eurovision bio, "she successfully represented Azerbaijan at the Voice of Nur-Sultan, again in Kazakhstan."
Tired of the rule of three, Efendi or Samira Azer gizi Efendiyeva to take the full name onher passport, stared down four unsuccessful attempts to become her country's representative at Eurovision, coming out on top on her fifth attempt, and even more importantly, being re-selected for 2021 after the 2020 event succumbed, like so much else, to the viral spread of COVID-19.
After all of those public competitions and a career spent in the public eye, Efendi must have what it takes to better her perennial third placing and take Azerbaijan up to the lofty pop heights it traditionally enjoys at the contest?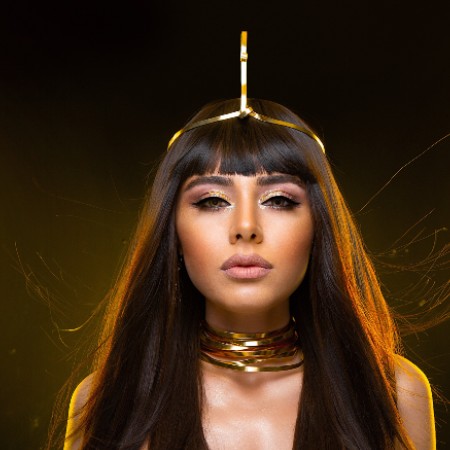 THE SONG
It helps that "Cleopatra", which embraces a wide spectrum of identities and a diversity that ticks a thousand different Eurovision thematic boxes, is as cutting-edge catchy as hell.
While the verses are a little twee and almost slow to a stop at times, they pick up as the song goes on which roars into an arrestingly hypnotic chorus that Efendi belts monumentally out of the figurative park.
Sporting edgy productions bells and whistles and some playful vocal flourishes from an artist who is determined to go all out to deliver A performance and not simply show up on stage, "Cleopatra', with whom the artist claims to identify heavily, is a song that will undoubtedly place highly.
It likely won't win Azerbaijan the contest again – the country won for the first and only time so far in 2011 thanks to Ell and Niki's "Running Scared" – but it will have an ethereally powerful presence and will place comfortably, I would imagine, into the top 10.
BELARUS: "Da Vidna" by VAL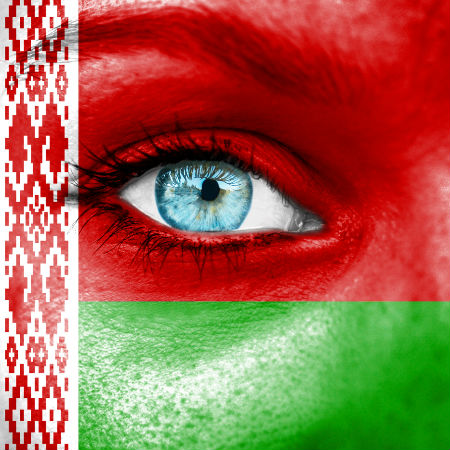 THE ARTIST
With a penchant for a headily eclectic mix of genres including house, R&B, pop and hip-hop, Val, composed of singer-songwriter Valerie Gribusova and music producer Vlad Pashkevich cannot be accused of playing it safe.
Highly successfully in their individual careers – Gribusova made a name for herself in The Voice Ukraine and won a vocal competition at the Slavic Bazaar festival in Vitebsk, Belarus while Pashkevich has worked globally, as well as producing the Belarus' Eurovision 2017 entry Story Of My Life by Naviband – the two have done rather nicely together as well after meeting in 2015.
That's thanks not only to great music and a knack for blisteringly good live performances but a visual aesthetic, hailed by their Eurovision bio as one that "consistently surprises fans with extravagant looks."
The unmistakable folk influence which now permeates many of their songs began in 2018 with a ToneTwins' track featuring Gribusova, culminating in later tracks "Aftermath" and "Safe Haven", the latter song featuring Gribusova and Pashkevich sharing vocal duties for the first time.
These two artists, now one, clearly make beautiful and popular music together and have captured the heart of Belorussians but will that extend to the rest of Europe?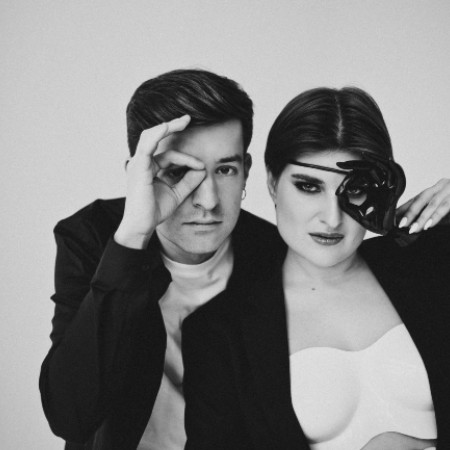 THE SONG
Working with lyricist Mikita Naidzenau, Pashkevich and Gribusova have chosen "Da Vidna" as their song, a slow-building burner that gathers up some enormously catchy electronic influences into its danceable chorus.
Alas, while the chorus is playful with some fun flourishes and an insistent melody that percolates insistently throughout, it's not expansive or vibrant enough to make up for sweet but reasonably inert verses.
Helping immensely are Gribusova's fulsome vocals and the duo's clear chemistry and comfort in performing together. and while this makes for an enjoyable performance, it's not enough to really grab your attention or make the song memorable enough to warrant repeated listens.
As a song and a performance, "Da Vidna" doesn't embarrass the good people of Belarus or VAL and fills in an entertainingly diverting three minutes (the limit for a Eurovision entry) but it won't make enough of an impression to put Belarus up on the podium or even in the top 10.
BELGIUM: "Release Me" by Hooverphonic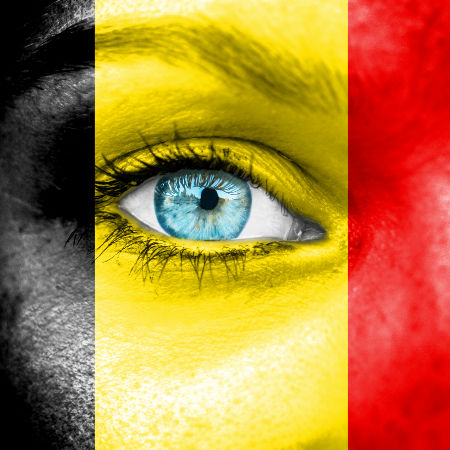 THE ARTIST
How could you not like a band called Hooverphonic, an artistic moniker that suggests a Jetsons-esque futuristic sense of fun and a retro '50s sensibility all in one.
Clearly you cannot not like them because the band, composed, currently at least (personnel changes have been many over since 1995 when the band first formed) of Alex Callier, Raymond Geerts and Luka Cruysberghs, have been around for 25 years, blurring, notes their Eurovision bio, "the lines between symphonic soundscapes and highly infectious pop tunes."
While that mix can run the risk of sounding gimmicky with a "Switched On Classic" vibe no one wants these days, it works for the band who changed their name so owners of vacuum cleaners wouldn't get confused – there was no "phonic" at the end of the name at first – and whose music has placed in TV shows commercials and movies worldwide including Mad About You, Vinegar & Salt, Eden, 2Wicky, Badaboum, and Romantic.
So being chosen to represent Belgium for the 2020 contest was a natural follow-on for a band with such international presence and also a resonant way of marking the 20th anniversary of their landmark album The Magnificent Tree, and while they won't have a musical milestone to mark next year, Belgium's Flemish broadcaster Vlaamse Radio- en Televisieomroep (VRT) and French-speaking broadcaster Radio télévision belge de la communauté française (RTBF)have picked them to come back in 2021.
But 2020 is the focus for the moment so does "Release Me", described as "a universal song about saying goodbye, elegiac acceptance and coming to terms with finality", have what it take to make Belgium proud?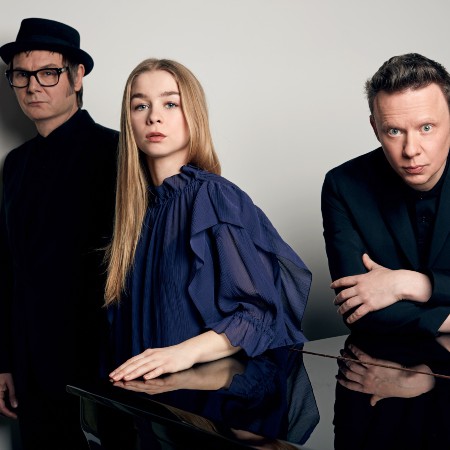 THE SONG
It may do just that.
Anchored by achingly emotive vocals by lead singer Cruysberghs, "Release Me" has the ethereal melancholia of a Bond theme song, redolent too of a '70s TV theme song suffused with regret, loss and the slow lingering end of things.
Picture curling cigarette smoke, meaningful look from disparately mysterious characters in the shadows and dark skies under which life in all its vibrantly possible glory gives way to a sad acceptance of the inevitable disappointment of unravelling romantic love and you get some idea of the song's lo-fi emotional impact.
It may not catapult Belgium into the longed-for top spot but it's a song with thought, presence and a gorgeous melody that seizes your heart in very short order.
"Release Me" is a beautiful song delivered with panache that occupies an all-too-real place in the consciousness that will linger long after the 2020 contest, or at least the songs submitted for it, are mere memories.
CROATIA: "Divlji Vjetre" by Damir Kedžo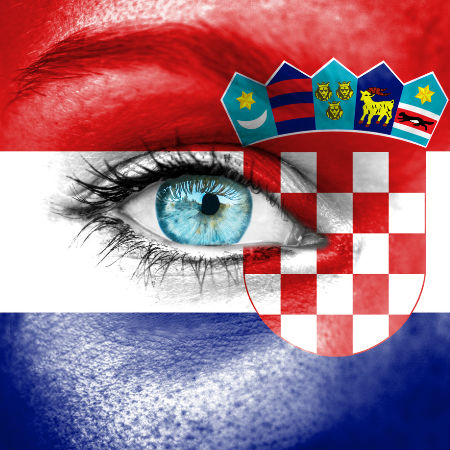 THE ARTIST
A big name in Croatian music, Damir Kedžo kicked off his music career, and what appears to be a very welcome line in smouldering publicity stills stares, at the tender age of 16, participating in the Story Super Nova Music Talent Show before winning the season three of Tvoje lice zvuči poznato (Your Face Sounds Familiar).
Yes, the heady world of reality music singing contests rears its very contemporary head again, the path to success for many an aspiring musician, an especially serendipitous for Kedžo who is also an actor, winning the the Croatian Actor Award for his role in the famous musical, Crna Kuća.
It's a great way to get noticed and win the hearts of an adoring public, and it worked a treat with a slew of his singles, including "Srce mi umire za njom", "Vidi se izdaleka" and Poljubi me sad" winning hearts, minds, festivals and pop charts in fairly comprehensive fashion.
According to his Eurovision bio, he was most listened-to male singer in Croatia in 2019, and has found success performing in Belarus and Russia but is that enough to translate to acclaim in the altogether more intense world of Eurovision?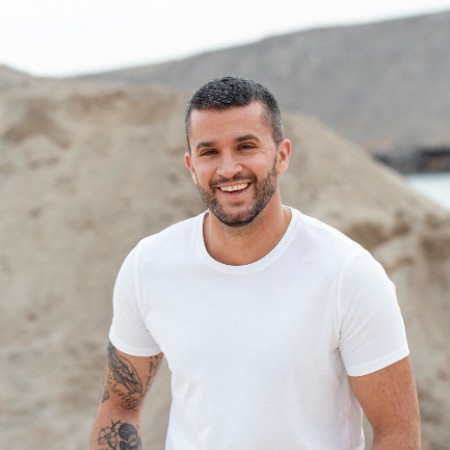 THE SONG
On earnestness alone, emotive and facial in equal measure, Kedžo should romp home with the song "Divlji Vjetre", written by Ante Ante Pecotić, knocking it out of the park when it comes to well-meaning balladry.
It's a well-constructed and beautifully performed song no doubt but while there's a pleasing melodic and vocal uptick at the end of the chorus, the song is reasonably cookie cutter, failing to really spark with any kind of originality.
What it lacks for in uniqueness, "Divlji Vjetre" makes up for in a vocal delivery by Kedžo who is an artist who isn't content to just hit the right notes but who invests every last ounce of himself into his songs.
It makes for a compelling performance and elevates reasonably lovely but pedestrian songs to an altogether higher level; even so, it's not enough to make Croatia's entry really stand out, leaving you happy to have heard the song but not invested in taking any further than that which doesn't bode well when it comes to voting success.
CYPRUS: "Running" by Sandro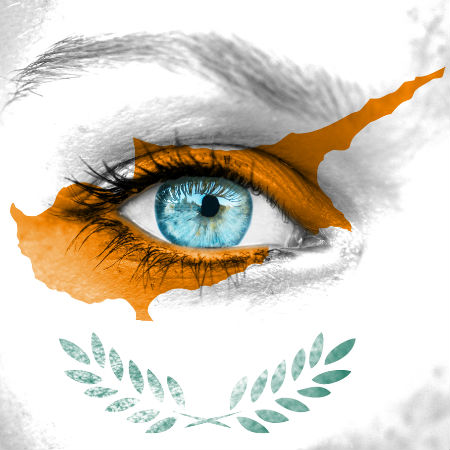 THE ARTIST
They start them young in Cyprus; or at least in the Ruetten family where young Alessandro, known professionally as Sandro, began singing and playing the drums (to the neighbours' no doubt great delight) at the age of 4.
That's right – while the rest of us were digging in sandpits and throwing tantrums to get more chocolate bars out shopping with mum and dad, Sandro was letting loose musically adding the guitar at age 8 to his repertoire and piano 11 years later.
If you think his acquisitiveness extends simply to musical instrument prowess or language capability – a man of German, American and Greek roots, he is fluent in German, English and Greek – think again with the artist awash in music genre preferences, professing a love of everything from rock to R&B, soul, Hip hop/trap and funk and blues.Phew!
This musical eclecticism had made a natural fit for a band – he started his first one when he was 15 – and a burgeoning solo career which has seen him perform on The Voice of Germany and represent the United States at the 2019 New Wave Festival in Russia, and now, emerge as Cyprus's representative at Eurovision 2020 (no word yet if he'll moved to 2021).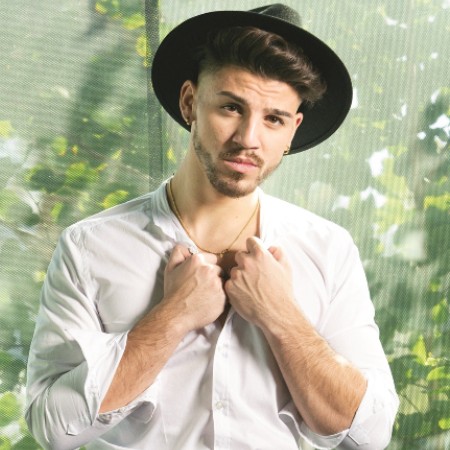 THE SONG
If he does get the nod to perform at Eurovision 2021, the rules state he must have an all-new song which is a pity because "Running", while reasonably top 40 cookie cutter, has an energy and vivacity to it that is inherently listenable and compelling.
Sporting a moody, almost haunting sound, the song nails the boy band aural aesthetic, bolstered by Sandro's voice which is affectingly emotive, investing the song with far more emotion than it might otherwise possess.
It's as catchy as hell, kicking off with breathy, raspy vocals, insistent beats which build and build, little bit by little bit to an energetically dramatically intense chorus that never goes over the top but stays just within the boundaries of mid-fi listenability.
It's not memorable enough to really capture the imagination but with his good looks, showcraft and killer, emotive voice, there's every chance this could do very well for Cyprus.