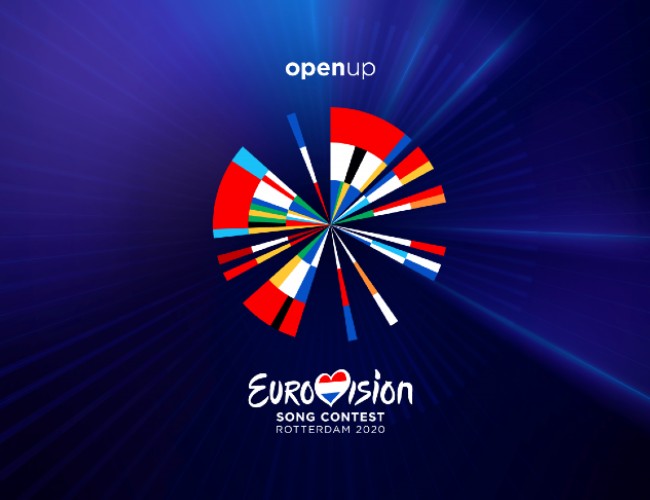 This is normally how I begin these review posts …

What is the Eurovision Song Contest?
Started way back in 1956 as a way of drawing a fractured Europe back together with the healing power of music, the Eurovision Song Contest, or Concours Eurovision de la Chanson – the contest is telecast in both English and French – is open to all active members of the European Broadcasting Union, which oversees the competition.
Each country is permitted to submit one three-minute song to the contest – a song which is selected by a variety of means, usually a winner-takes-all competition such as Sweden's renowned Melodifestivalen – which they perform in one of two semi-finals in the hopes of making it to the glittering grand final.
Only six countries have direct entry into the grand final:
The Big Four who fund most of the contest – UK, Germany, France and Spain
The host country (which is the winner of the previous year's contest)
Italy, who didn't take part for many years and was re-admitted in 2011 after a 14 year absence (it was one of seven countries that competed in the first event), making the Big Four the Big Five.
The winner is chosen by a 50/50 mix of viewer votes (you cannot vote for your own country) and a jury of music industry professionals in each country, a method which was chosen to counter the alleged skewing of votes based on political and/or cultural lines when voting was purely the preserve of viewers at home.
Past winners include, of course, ABBA in 1974 with "Waterloo" and Celine Dion who won for Switzerland in 1988 with "Ne partez pas sans moi".Above all though, the Eurovision Song Contest is bright, over the top and deliciously camp, a celebration of music, inclusiveness and togetherness that draws annual viewing figures in the hundreds of millions.
But of course, with the Eurovision Song Contest 2020 cancelled, like so many other things this year, by the viral threat of COVID-19, no one will be singing their songs all together in front of a huge crowd in host city Rotterdam, and we will have to make to do with weekly Eurovision Home Concerts and a recently announced replacement for the grand final show Eurovision: Europe Shine a Light which will "honour the 41 selected songs for Eurovision 2020 in a non-competitive format."
The decision to cancel the show is sad but makes perfect sense in the current situation; still, it begs the question, is there any point reviewing the already released songs for this year's contest?
I decided "YES", partly as a way of giving the songs and their artists their due and their moment in the Eurovision – many of the singers will be back next year but not the songs with rules prohibiting the same song being submitted again by a country – but also to keep alive that sense of Eurovision fun and artistry which for many of us makes this time of the year so very special.
So grab your glitter, fire ip the wind machine, gather together your appreciative hosting superlatives and enjoy these song reviews, the first of seven such posts, which are written as if the contest was still happening.
MOLDOVA: "Prison" by Natalia Gordienko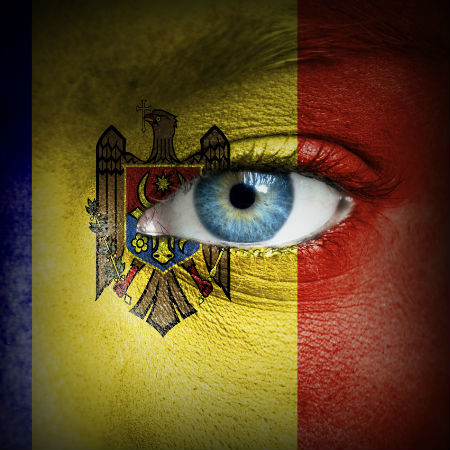 THE ARTIST
This year's contest will not be Natalia Gordineko's first Eurovision rodeo.
Way back in the Noughties, in Athens in 2006 to be precise, the singer who's called music her calling since the age of 15, appeared with fellow performers Arsenium and Connect-R at Eurovision, coming in at 20th position.
She may not have set the world alight in Greece but that same year she won Slavianski Bazaar, an international arts fair held in Belarus, establishing her as an artist to watch and setting in train a slew of heady career successes.
2007 saw her take out the Grand Prix at the New Wave competition in Jūrmala, Latvia, followed by an appearance at the World Championships of Performing Arts in Los Angeles, where she won gold and last but not least, being bestowed with the title Honored Artist of the Republic of Moldova.
Is that your fireplace we see warping under the weight of all those awards, Natalia?
Not content with these accolades, Gordienko has released three solo albums, had her music videos shot by famous directors from across eastern Europe, and is currently hosting the highest-rated TV show in Moldova, somehow finding the time in the middle of all that to DJ.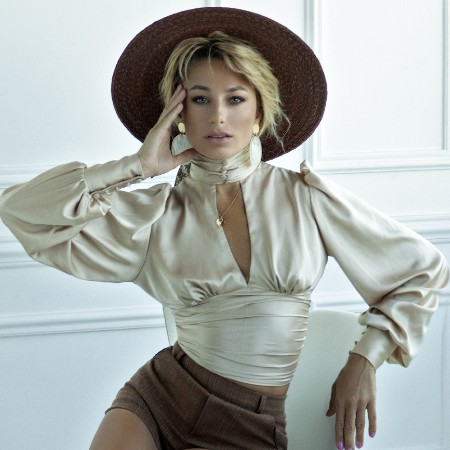 THE SONG
But can she add that elusive success at Eurovision to her impressive list of accomplishments?
Certainly, "Prison" has the makings of the sort of song that could stop the Eurovision audience in their tracks; it starts slowly with a pronounced traditional ballad vibe but soon picks up some serious power ballad momentum that is rescued from sounding too conventional by some interesting production flourishes and Gordienko's crystal-clear vocals which are awash in the kind of emotion that every song needs if it's too sound remotely authentic or memorable.
The chorus particularly is a piece of lo-fi electronica magic, aided by some traditional Moldovan folkloric elements which mean that while it's got a lot of fairly traditional constituent parts, it comes out sounding like something refreshingly different and original.
Possibly not original enough to really make it all the way to a winning position but it will get Moldova into the grand final at the very least and a top 10 finish is not outside the realm of possibilities.
POLAND: "Empires" by Alicja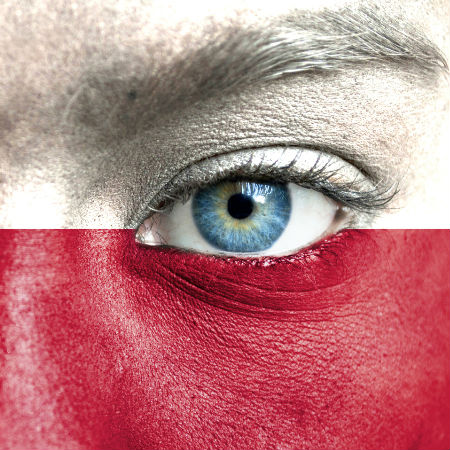 THE ARTIST
Known by her first name professionally, Alicja Szemplińska is reasonably new to the musical spotlight, taking out first prize in The Voice of Poland just last year.
A firm crowd favourite, Alicja indulged her love of two particular genres to win her way into the heart of audiences, who also loved what can only be described as a knockout powerful voice.
"R&B and Soul have always been by my side. I grew up with this music and always enjoyed it the most." (Eurovision.tv)
But of course no person's life story actually starts right when people notice you and Alicja is no different with the now eighteen-year old singer first making her mark at the age of 14, winning another TV music program and beginning to work with Michael Jackson's vocal trainer, Seth Riggs who has clearly played a key role in honing Alicja's impressively expressive voice.
She's also a nascent songwriter, collaborating with UK artist Neve on "Almost We", a song that's garnered millions of views online.
So clearly the talent is there but is the song up to the task?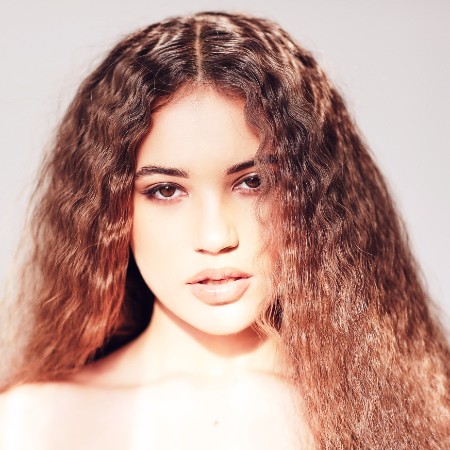 THE SONG
Absolutely, yes.

Displaying some very Bond- ian theme song overtones, "Empires" is an epic piece of music, both musically and lyrically, as Alicja herself explains.
"We are a threat to the planet. The song tells about the mechanism of destruction and difficult issues in our present world. People tend to build empires, and they become blind to what is important. They become obsessed, and it provides them to distraction. But there is hope because we rise and fall; it is the circle of life, but the question remains, why? Do we have to repeat the same scenario all the time? We build and destroy…maybe we should learn." (Eurovision.tv)
That's some intense messaging going on there but it works because the majestic high-emotional impact music is well and truly up to the task, a guaranteed showstopper if ever there was one, but because the artist's soars throughout.
This song isn't so much sung as LIVED, an achingly beautiful statement track that doesn't overplay its earnestness because Alicja sounds like she's living each and every sentiment.
It can't help but get Poland into the grand final and may go a long way to a top 10, or possibly even top five finish.
PORTUGAL: "Medo De Sentir" by Elisa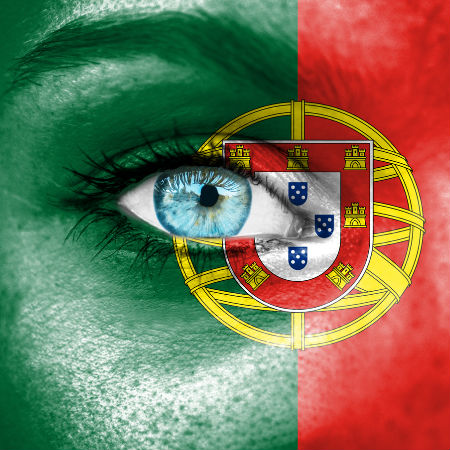 THE ARTIST
If there is one thing you can guarantee that Portugal will serve up each and every time, it is artists with voices so transcendtally moving and exquisitely lovely that you melt with every note they sing.
Elisa Silva, known simply as Elisa, very much fits into this camp, bringing a moving vocal presence to the fore, which she has honed since the age of 7 when she first began singing on the island of Madeira that she calls home.
Given the fact that her father's favourite artists include ABBA, Ray Charles, Queen, The Beatles and The Eagles, it's hardly surprising that her musical inspiration is drawn from the '60s, '70s and '80s, all decades that have found revival favour in recent years in the postmodern musical potpourri of the digital age.
Starting that early it makes sense that her participation in musical festivals began early too and so at the age of 13, she increasingly sang in public, collaborated on musical projects and discovered a love of jazz which led to her studying the distinctive style of music at the Conservatório da Madeira, presaging study at the Music Academy of Lisbon and joining Great Dane Studios who offer everything from writing camps to songwriting and production for artists and beyond.
With a recording deal with Warner Music Portugal in her 21-year-old hands, and the representative gig at Eurovision for Portugal hers as a result of winning Festival da Canção, the national selection process for the contest, surely greatness is there for Elisa's taking?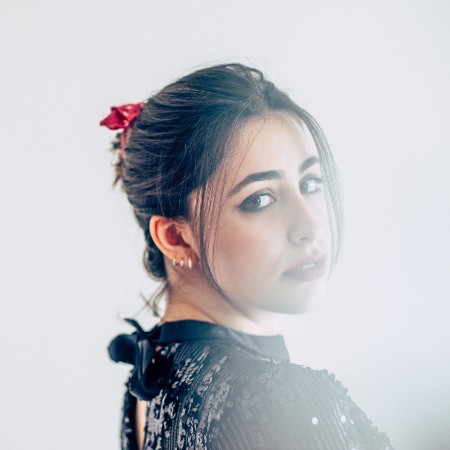 THE SONG
There's little doubt that Elisa has the vocal chops to get noticed in a considerable way at Eurovision.
Her song "Medo de Sentir", written by Marta Cavalho, is a work of beauty and art, and while it may not be quite the standout piece of music that last won Portugal the Eurovision Song Contest ("Amar pelos dois" by Salvador Sobral in 2017), it has great emotional resonance, the kind that with the right performance on the night could do very nicely for Portugal.
Having said that, the song is also a little inert at times, and Elisa may have to do more than she did in the qualifying rounds to get truly noticed.
It is not outside the realm of a quieter song to win the contest, with her countryman and last year's winner for The Netherlands, Duncan Laurence, who took lo-fi songs and make them showstopping favourites.
There's no doubt Elisa has it in her to do that but everything will rest on a killer performance on the night itself.
SAN MARINO: "Freaky!" by Senhit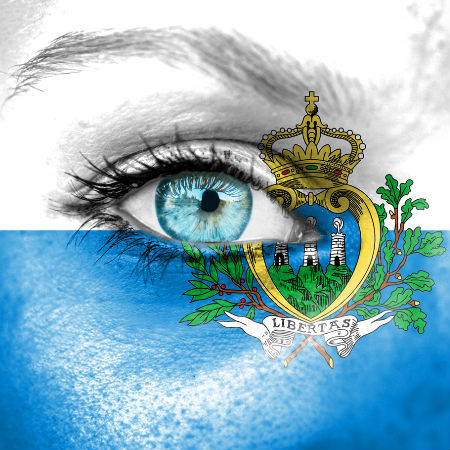 THE ARTIST
The world is all the richer for people who bring a mix of perspectives to the table and you can add San Marino's representative Senhit to the list of extraordinary people making beautifully new, diverse things.
Born to Eritrean parents in Bologna, Italy, the artist "combines her African roots with Italian style and European electro-pop attitude" to create some truly original music.
Beginning her career appearing in musicals across Europe such as The Lion King, Fame and Hair, Senhit has played massive stadiums and smaller clubs, charting in English and Italian.
She has also, and this could prove very handy when it comes to making a splash at this year's contest, appeared at Eurovision before (2011), and although she failed to qualify with her song "Stand By", experience counts for everything and her second go on the Eurovision merry-go-round will undoubtedly prove to be a wholly different experience.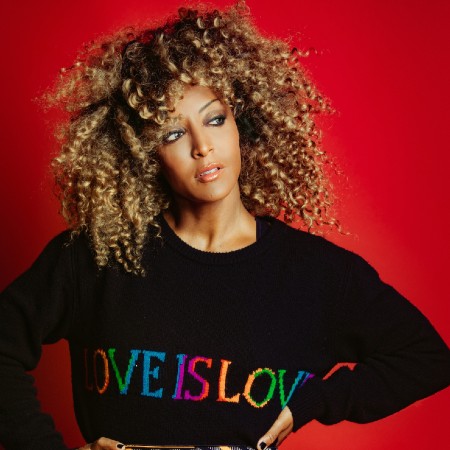 THE SONG
Helping this time around is the bouncy, upbeat pop friendliness of "Freaky", asong which, thematically alone, should speak to Eurovision's core constituency who know a thing or two about stepping away from mainstream expectations.
"'Freaky!' [is] a song about the beauty of being out of the box, the freedom of living thoughtlessly, not caring about prejudices, breaking old rules and making up new ones." (Eurovision.tv)
Interestingly, this disco pop gem, all easy danceability and joie de vivre has been tested in the court of public opinion and found to be decidedly not wanting.
"'Freaky!' was chosen by European fans in a digital battle between it and the song 'Obsessed'."(Eurovision.tv)
Look for this song to be a massive crowd favourite which should make quite the party splash at an event already not short of a celebratory atmosphere.
SERBIA: "Hasta la Vista" by Hurricane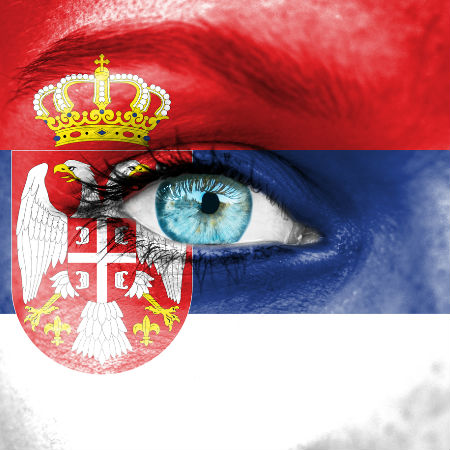 THE ARTIST
If you're going to form a band, then the Caribbean is the place to do it!
Hurricane, comprising Sanja Vučić, Ivana Nikolić and Ksenija Knežević, chose the island of Saint Martin to join themselves together in holy musical matrimony, a union of artists who respectively have studied philology (the study of language in oral and written historical sources), economics and media and communications.
There's some impressive talent on show, musically and academically, and it's meant that Hurricane have done very nicely indeed in their time on the musical stage, according to their Eurovision bio.
"Over the past 2 years, the group has garnered international attention with songs that have been broadcasted by more than 100 radio stations around the world.The trio has released 7 songs in English, and in 2019, they released their first single in the Serbian language titled Favorito. The song was very successful in the Serbian music scene, confirmed by the 30 million views on their official YouTube channel. Hurricane is currently in Los Angeles, working on 2 songs for the US market and an album for the Serbian market which is expected to be released in 2020."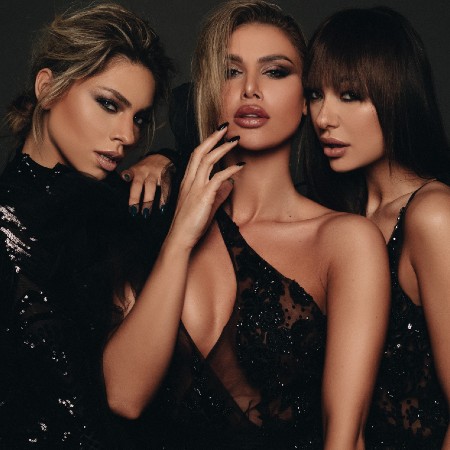 THE SONG
Hello cookie cutter pop!
That doesn't necessarily have to be a bad thing with plenty of top 40 clearly fresh from the pop factory floor and still eminently and enjoyably listenable; but in the case of "Hasta La Vista" it begins to feel like a lead weight by about the end of the first chorus.
Quite apart from being years out of date, the song feels enormously tired and been-there, done-that; it's catchy as hell, yes and you will find yourself humming it like a fiend.
But while it makes for a transient piece of pop frothiness, and it's hardly a trainwreck of a song, it's not all that memorable, save for its title which is repeated like crazy throughout the song.
It should mean that Serbia makes a fun splash in its semi-final and nothing more.
SWITZERLAND: "Répondez-moi" By Gjon's Tears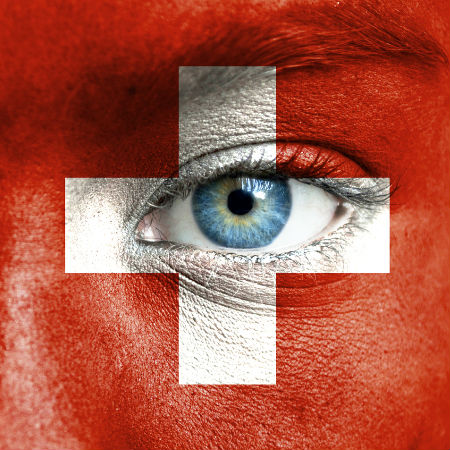 THE ARTIST
You may not think it's a good thing to reduce your grandfather to tears when you're nine, but if you're Gjon Muharremaj, born to Kosovan Alabanians in Switzerland, it's a magnificently good thing, a moment that inspired his artist name, Gjon's Tears.
The tears flowed as now 21-year-old Gjon sang Elvis Presley's "Can't Help Falling in Love", a seminal moment that impelled the visibly moved grandparent to register his grandson for Albania's Got Talent where he came third in 2011 at the tender age of twelve.
Musical talent shows became quite the thing for Gjon as his Eurovision.tv bio explains.
"A year later, he reached the semi-finals in the Swiss equivalent and again in the French talent show The Voice France in 2019."
A cinephile and lover of theatre, museum and galleries, Gjon clearly has a love for theatricality which should stand him in good stead at Eurovision; his first love, however, will always be music, with the artist admiring "the magic of Cesária Évora, the eccentricity of Grace Jones and the musical intelligence of David Bowie".
That's some diverse influences on display there, but does it translate into a compulsively listenable song that Gjon had a hand in writing?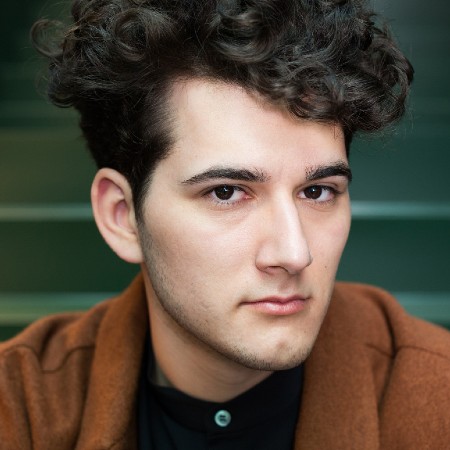 THE SONG
Quite simply, YES.

This is the first time that Switzerland has chosen a song in French and on the strength of "Répondez-moi", you have to wonder they waited this long.
The song is a goosebump-inducing piece of shimmering, emotionally-resonant pop that quickly jumps from your ears to your heart, helped by the emotive vocals of Gjon's Tears which invests every word with the kind of authentic sensibility money or lesser talent cannot buy.
"Répondez-moi" ("Answer Me") isn't simply a track you listen to but one you live and breathe, a song that feels viscerally alive and real, which makes sense when you consider the artist's stated aim, and it's a lofty one, is this – "'Whether it's joy, sadness or melancholy – I want to touch people with my music in every possible way.'"
This will stop the entire stadium and all of Europe in its tracks, especially if Gjon's Tears pulls out all the stops live performance-wise, and could very well win Switzerland the contest.
It's that good.
And with that last song, semi final 2 is done and dusted, reviewing-wise at least. Here's my top ten picks …
(1) Switzerland
(2) Albania
(3) Armenia
(4) Poland
(5) Denmark
(6) Estonia
(7) Georgia
(8) San Marino
(9) Latvia
(10) Moldova